< Back
TRAVEL & LEISURE
LE GRAND BELLEVUE
Re-branded, refurbished and revamped under a dynamic new ownership, Le Grand Bellevue opened its doors in December 2013 setting a new precedent in Gstaad's luxury landscape. Combining skiing with a strong sense of responsibility, they offer a holistic approach to holidaying in Switzerland, with a Michelin-starred chef at the helm.
SUSTAINABILITY ETHOS
At Le Grand Bellevue we are passionate about maintaining a sustainable approach to hospitality to protect people and the planet. As a Positive Luxury certified and butterfly-mark accredited brand, we proudly meet the highest standards of verified innovation and environmental performance so guests can be confident that their time spent with us is ethical and low-impact.
Categories
Travel and Leisure
A WORD FROM THE OWNER
My wife and I met at the opening night of the Gstaad Yacht Club (the club is located on the property). Seven years later we hosted our wedding brunch there. To acquire the hotel seems to have had a further play on destiny, and my conviction for the success of this property.
DANIEL KOETSER
CO-OWNER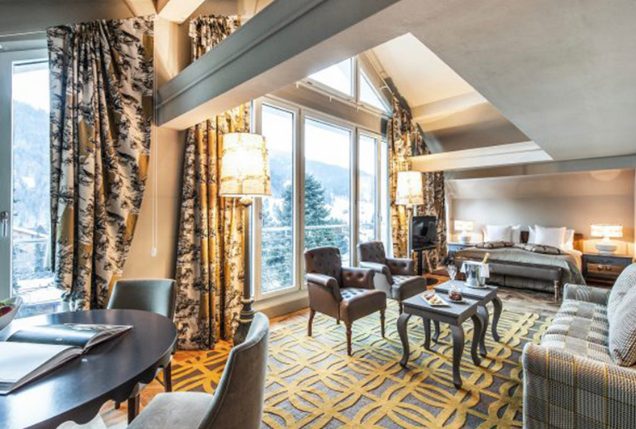 Case study
SUPPLY CHAIN
In the heart of Gstaad village on The Promenade itself, Le Grand Bellevue was originally built in 1912 as a Cure House and Spa, and continues to hold the title of the oldest palace hotel in Gstaad. They keep over 90% of their supply chain in Switzerland, and the hotel is family-owned, managed and designed; acquired on its Centenary by a visionary couple, Daniel and Davia Koetser.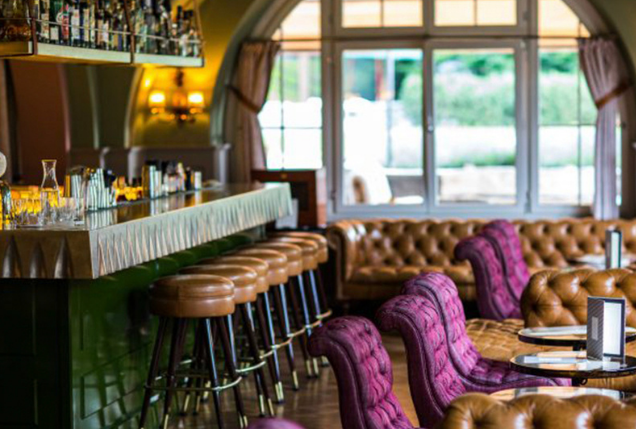 Case study
SOCIAL IMPACT
Le Grand Bellevue boasts a casual yet refined interior. Bespoke furniture includes side-tables made from antique Alpine walking sticks alongside classic pieces such as George Smith armchairs upholstered in soft velvets and smart herringbone fabrics. While the hotel's signature restaurant LEONARD's on the ground floor offers exceptional food in a relaxed and sophisticated environment, the staff aim to reduce food waste. This exceptional thoughtfulness within is mirrored in their offering outside of the hotel, having been a partner of the Theodora Charity which seeks to improve the everyday life of children in hospitals and is a non-profit organisation.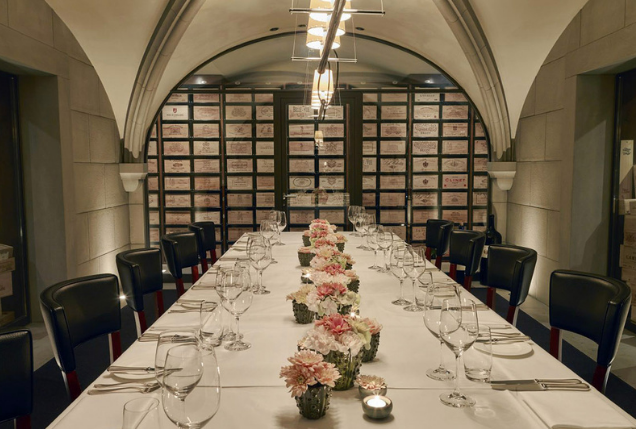 WHERE NEXT?
As an establishment devoted to the comfort and wellbeing of our guests, we are equally focussed on our future guests' interests and our beautiful glacial surroundings. We pledge to ensure that a mind-set of conscious sustainability for each decision and process within our hotel is core and demonstrated in all of our values, from sourcing practices, energy usage, waste management, staff attitudes and guest behaviour. Continuing on our strong foundation of green-energy such as being powered from 100% Swiss Hydro-Power, we shall pursue all routes to ensuring Le Grand Bellevue and all its patrons live not only carbon neutral, but as active participants in the rejuvenation of our planet.