< Back
JEWELLERY & WATCHES
VERLAS
Verlas offers quality diamond jewellery you can feel good about. The brand uses ethically-sourced, top-tier diamonds and gemstones from world-class mines, set in the finest 95% platinum and 14-karat and 18-karat gold. Their jewellery is handcrafted by a female-dominated team of Master Artisans. Empowerment, perfection, transparency and sustainability are key to the brands spirit.
SUSTAINABILITY PURPOSE
Verlas was created by a tight-knit female duo of diamond experts who bring out the perfection in one another. After dedicating several years to the diamond jewellery industry, founders Nidhi Dangayach and Nityani Riziya joined forces to create a seamless digital experience for designer-quality classics. Verlas offers quality diamond jewellery you can feel good about. They only use ethically-sourced, top-tier diamonds from world-class mines, set in the finest 95% platinum and 14- and 18- karat gold. All precious stones that become a part of Verlas jewellery are hand-picked and every piece of Verlas jewellery is handcrafted by a female-dominated team of Master Artisans who love the craft behind creating perfected jewellery just as much as Nidhi and Nityani. Every single stage of the manufacturing process undergoes thorough inspection to ensure absolute perfection and sustainability in the final product. Their manufacturing processes are audited by Bureau Veritas, and they take care in implementing the highest standards of international labour laws in their Verlas Studios that are all certified by the Responsible Jewellery Council. Working cohesively with their partners and suppliers allows them to ensure that they have a high visibility of the entire process and have a common set of goals towards society and a more sustainable world. Verlas aims at achieving a high level of end-product quality with minimum wastage of resources.

Headquarters
New York, USA
Categories
Fine jewellery
A WORD FROM THE CO-FOUNDERS
Verlas is modelled around creating a circular economy for its clients by offering 3D-viewing technology and services such as Try-at-Home, Upgrades & Buy-Backs. We aim to offer all the conveniences our clients have come to expect from e-commerce, and become a part of their everlasting journey, but responsibly.
NIDHI DANGAYACH & NITYANI RIZIYA
CO-FOUNDERS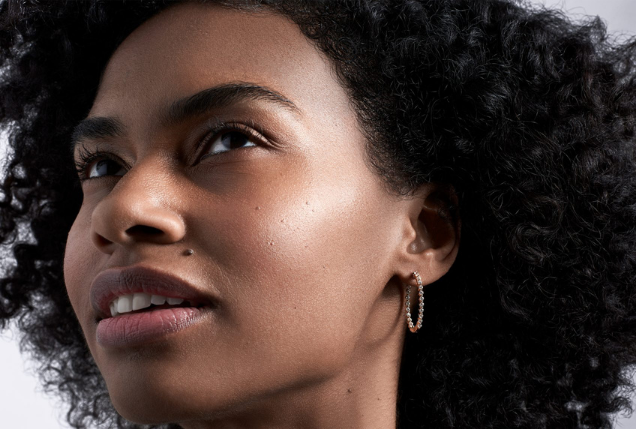 Case study
COMMUNITY INVESTMENT
Verlas currently provides nutritious meals to children who are deprived of life's basic means. Recently, as a part of #Linked campaign, Verlas joined jewellery brands from across the board that came together to give away part of their sales to 'No Kid Hungry,' an organisation that is also dedicated to providing nutritious meals to children. Verlas is also currently exploring meaningful investments in rural areas across the world, beginning in countries where its suppliers are situated.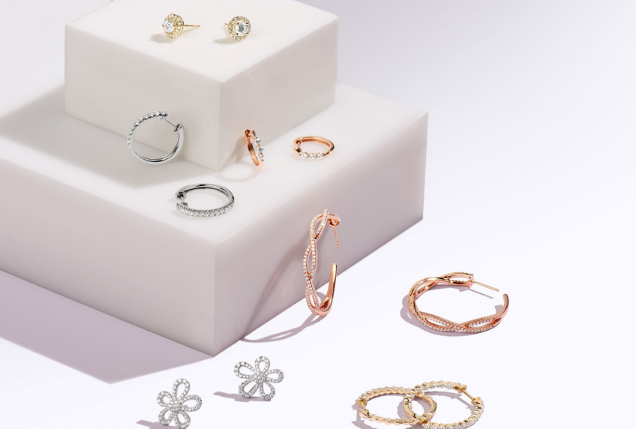 Case study
ENVIRONMENTAL IMPACT
As an established Member of the Responsible Jewellery Council, Verlas has ensured there has been assessment of its jewellery supply chain, from mine to retail. Verlas also ensures that 100% of its factories have been awarded Management System Certifications ISO 9001.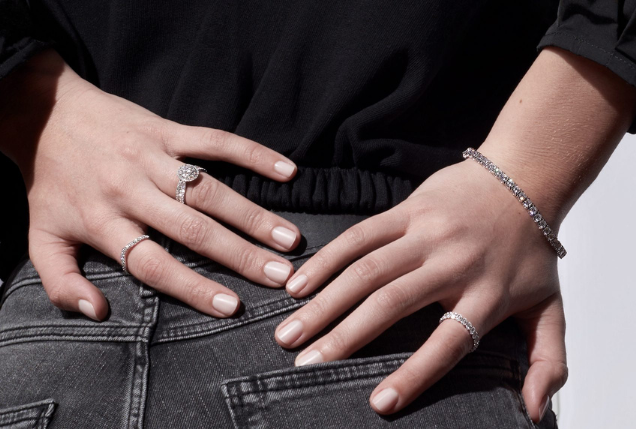 Case study
INNOVATION AND CIRCULARITY
Every product has a replica version that can be ordered in the Try-at-Home kit providing customers more options to choose from before manufacturing the final piece of jewellery. Verlas Care, the 5-year Warranty Programme, provides a suite of services such as complimentary Repairs, Upgrades, and Buy-Backs. The Upgrades service provides customers with the choice to swap old Verlas jewellery, returnable at 100% value, for a higher-valued new piece of Verlas jewellery. Verlas offers a Buy-Back scheme alongside complimentary repair services under this warranty. These services have been built into the business's model to empower all Verlas customers with more choice and to enable the brand to continue offering them support based on wherever they are in their journey with their customised or personalised Verlas jewellery.