< Back
JEWELLERY & WATCHES
UNSAID
Unsaid is a new-age luxury brand pioneering sustainable and carbon-neutral jewellery. Handcrafted with solar-powered lab-grown diamonds, recycled 18K gold, rainwater, and natural gases — each collection begins with a feeling inspired by human emotion and results in breath-taking signature diamond cuts. Each collection references a specific symbol, which Unsaid translate into meaningful, low-impact, and long-lasting jewels.
SUSTAINABILITY PURPOSE
There isn't a mined diamond that is more precious than the Earth. That's why in 2020, Unsaid decided to reassess its goals and commitments to four broad areas—renewable energy, recycled materials, carbon neutrality, and equal and ethical practice. They took measures based on data and intuition and shifted their perspective to solar-powered labs and offices powered with renewable energy. Today, Unsaid creates lab-grown diamonds with the power of the sun. They believe giving meaning to their creations is more in fashion than ever and that the salvation of our planet does not rest within but on the Earth's surface. Unsaid diamonds are made with renewable energy, recycled rainwater, and natural gases. They are 100% committed to creating a business based on sustainability and planet consciousness principles to ensure their social and environmental responsibility.

Headquarters
Antwerp, Belgium
Categories
Luxury Jewellery
A WORD FROM THE CEO
Unsaid was born out of an honest need for sustainable luxury. We cannot stop creating beauty in the world, but how that beauty is made will either amplify or muddle its impact. In the case of Unsaid — the worlds of emotion and technological advancement come together to better serve the planet and those living here.
ANKIT MEHTA
CEO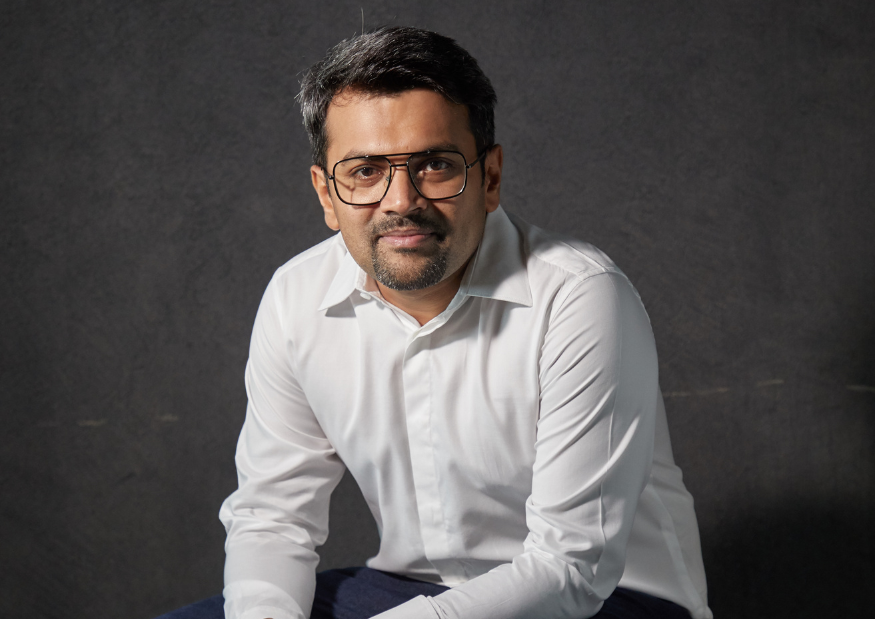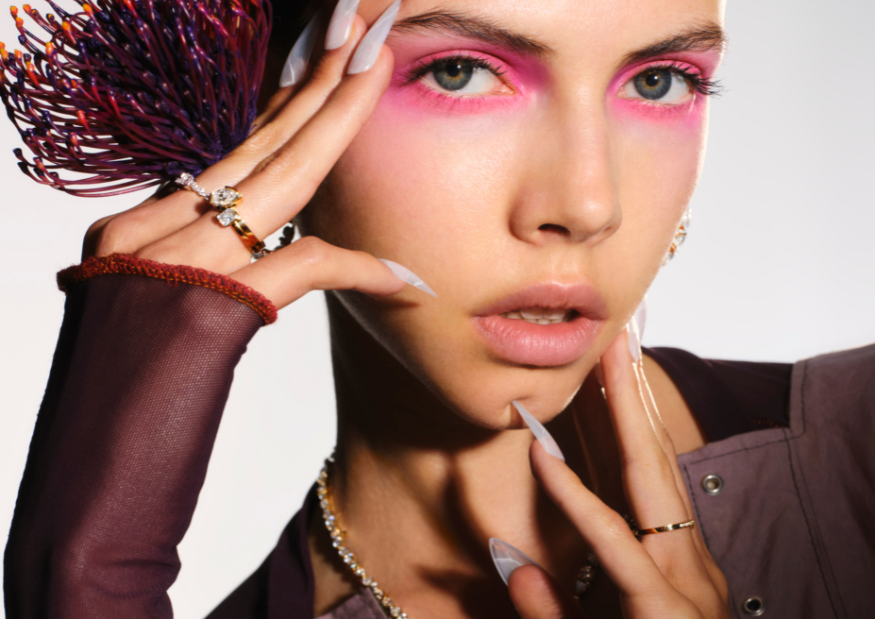 BUTTERFLY MARK TESTIMONIAL
Luxury is a category of indulgence and desire. And often guilty of lacking a collective conscience of the planet. At Unsaid, we hope to bring a new paradigm in the world of luxury and jewellery with our solar-powered lab-grown diamonds, recycled gold and carbon zero program. The Butterfly Mark from Positive Luxury shares the same ambition as us to bring this conscience alive in the world of luxury, and thus being accredited in this program would testify to our efforts in sustainability and responsible practices.
Case study
CLIMATE
Unsaid is a new-age jewellery brand pioneering the future of luxury through low-impact, sustainable jewels handcrafted with lab-grown diamonds, recycled water, recycled gold and natural animal gases. Backed by Walking Tree, the carbon-neutral jewellery house has set a commendable target to achieve net-zero carbon emissions by the end of 2025, showing that change is truly possible from a luxury industry brand. Operational targets and action plans have been established to make CO2 reductions of 30% in both 2023 and 2024. A newly conducted annual third-party carbon footprint assessment covers both Unsaid and Walking Tree's scope 1, 2 and 3. From diamond and jewellery processing to inbound and outbound shipments, the mitigation strategy focuses on downstream distribution, capital goods, and controlled emissions. To address its climate impacts, Unsaid actively exchanges data and value chain analyses with its suppliers. In addition to GHG emission offsetting in hydro projects in line with the GHG Protocol Corporate Standard, Unsaid is drawing on solar energy to power all its lab grown diamond manufacturing processes. Meanwhile, other laboratories in the supply chain are already using 90% of renewable energy to produce product materials.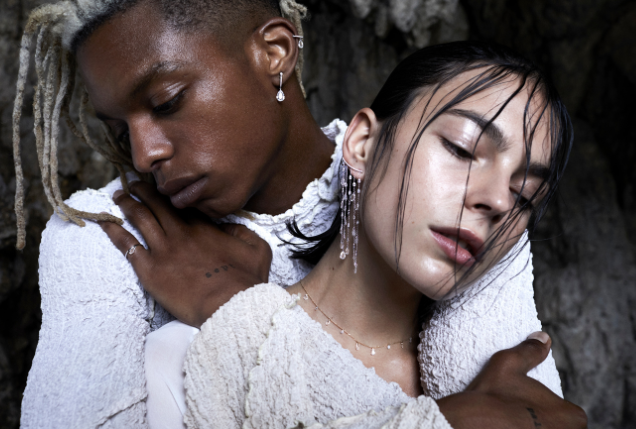 Case study
PEOPLE MANAGEMENT
Wide-ranging human resource policies define employees' rights and responsibilities​ across Unsaid's transcontinental offices. Focus areas such as health and well-being, diversity, inclusion, equality, and training are embedded in day-to-day operations. Walking Tree holistically designs its training programmes to foster horizontal and vertical mobility skill sets within Unsaid and the wider business. Professional development opportunities such as sustainability and packaging-focused event attendance are also highly encouraged. Additionally, the company welcomes interns across India, Belgium, France and the US offices to complete their graduate studies with the brand and on-the-job training in diamond and jewellery craftsmanship and business and office management skills. Annual surveys are supplemented by formalised employee feedback from frequent HR-related health and safety meetings. All departments, composed of a diverse staff, with women representing 45% of the management team, are involved in a 360-degree feedback process to review staff performance. The collective input enhances teamwork in sustainability work and broader business processes.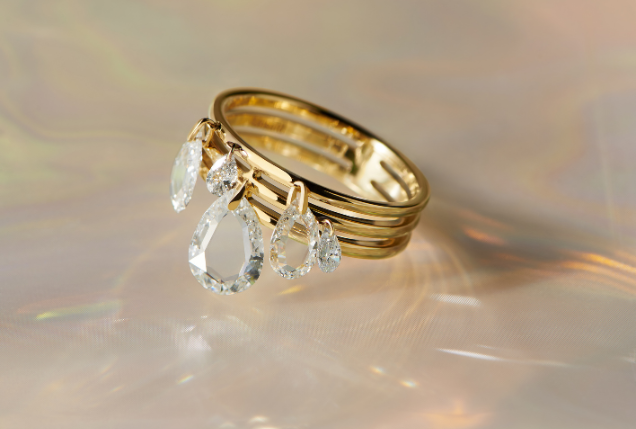 Case study
SUSTAINABLE INNOVATION
Unsaid's lab-grown diamond production is possible because the company invests more than 50% of its research and development budget into sustainability innovation processes. The company procures recycled gold from previous existing metals to create its sustainability-driven manufacturing processes. Multidisciplinary collaboration seeks to ensure that the pooling of in-house expertise supports innovation activities, which, in turn, take shape. In 2022, after nearly two years of research, development and crafting, Unsaid unveiled the Reminiscence Ring, understood to be the world's largest lab-grown diamond ring to date. Using innovative techniques to make precise facets and angles, in-house teams assembled 14 lab-grown diamonds to develop the 35.90-carat ring. Handcrafted with reminiscence-cut diamonds (patent pending), the record-breaking jewel's organic, voluminous shape is inspired by the planet. As a true masterpiece, it creates a never-before-seen play of light. Unsaid has pledged to auction the Reminiscence Ring, and the net proceeds are committed to support two environmental NGOs, One Tree Planted and Sea Shepherd Conservation Society.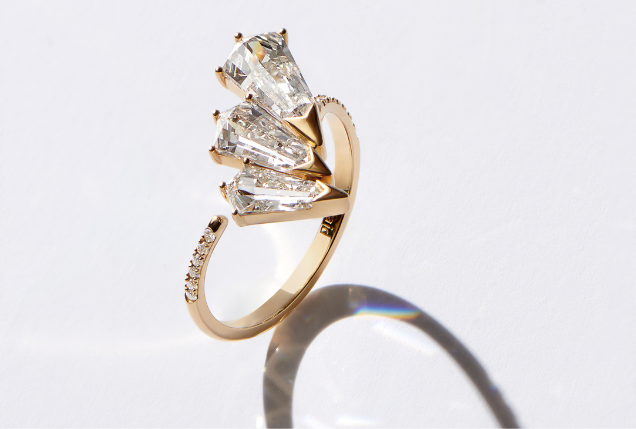 WHERE NEXT?
Across all fronts, Unsaid is on a path to zero carbon. Their mission to design beautiful jewels without leaving a single footprint is what intrigues and drives their creative ambition. Renewable energy sources power 90% of their diamonds; by next year, they aim to create 100% of their supply with clean energy. And so, staying abreast of scientific advances while uplifting the community of human hands that ultimately bring Unsaid to life by investing in training and education is a top priority. Their commitment to renewable energy, recycled materials, carbon neutrality, and equal and ethical practice remains steadfast.