< Back
TRAVEL & LEISURE
THE OTHER HOUSE
The Other House is a new lifestyle brand of Residents Clubs redefining the hospitality market. Effortlessly combining home comforts and apartment-style living with hotel services, residents can stay for a day or a year - think hotel meets private club. It is cool, intriguing, bold and committed to sustainability - rather like their residents - and with everything available on The Other House app, it is their other house for as long as they're in town.
SUSTAINABILITY ETHOS
The Other House's commitment to having a positive environmental impact begins by refurbishing and repurposing historic buildings and building in the most sustainable way possible. From using eco-conscious materials, British-made fabrics and furniture and carrying out lifecycle assessments, to using electricity rather than gas and serving sustainable food and drink from low-waste kitchens, sustainability informs every decision that is made within their daily operations. They enable their residents to choose if they want to be part of this journey, from how much housekeeping they want, to monitoring how much energy The Other House is using. The Other House has been recognised as Global and Regional Sector Leaders for Sustainability by GRESB Real Estate Assessment 2022. By implementing sustainable design solutions at all levels, their aim is to achieve the 'Excellent' category from BREEAM – the world's leading provider of built environment sustainability assessment – awarded to only the top 10% of buildings.

Categories
Travel & Leisure
Distribution
UK, US, Europe, Asia, Middle East
A WORD FROM THE FOUNDER
Sustainability is a key motivator in everything we do at The Other House and it is very much in our DNA. The best in British design and sustainability will be at the heart of each house - from architectural design to recyclable packaging and healthy, sustainably produced food and drink. It is important that our Residents become part of this journey, so they can make a measurable, personal difference towards a more sustainable future.
NAOMI HEATON
CEO, FOUNDER & CO-OWNER
BUTTERFLY MARK TESTIMONIAL
Positive Luxury is a globally respected trust mark – tangible evidence that companies who undergo and pass their ESG+ assessment are upholding the highest standard of sustainable practices across their business. We see it as an immense privilege to be able to partner with Positive Luxury which provides us with such a well respected endorsement and demonstrates that The Other House meets their exacting standards and fulfils our ongoing commitment to sustainability.
Case study
CLIMATE & ENERGY
The Other House has adopted sustainability as one of the fundamental key pillars of its build, design and operations since inception of the business. Its aim is to achieve the 'Excellent' category or above from BREEAM – the world's leading provider of built environment sustainability assessments. The brand ensures sustainable resource use and management including energy, waste and water. It has eliminated the use of gas entirely and instead uses 100% electricity, that way lowering their carbon dioxide output and allowing for accurate monitoring and efficient management of electricity use. In partnership with the ARUP Group, The Other House has carried out an extensive emissions projection to identify risk and opportunity. Following 12 months of operation, The Other House will conduct its first full carbon assessment with the established methodologies and therefore be able to understand their emissions, set accurate reduction targets and on net zero strategy.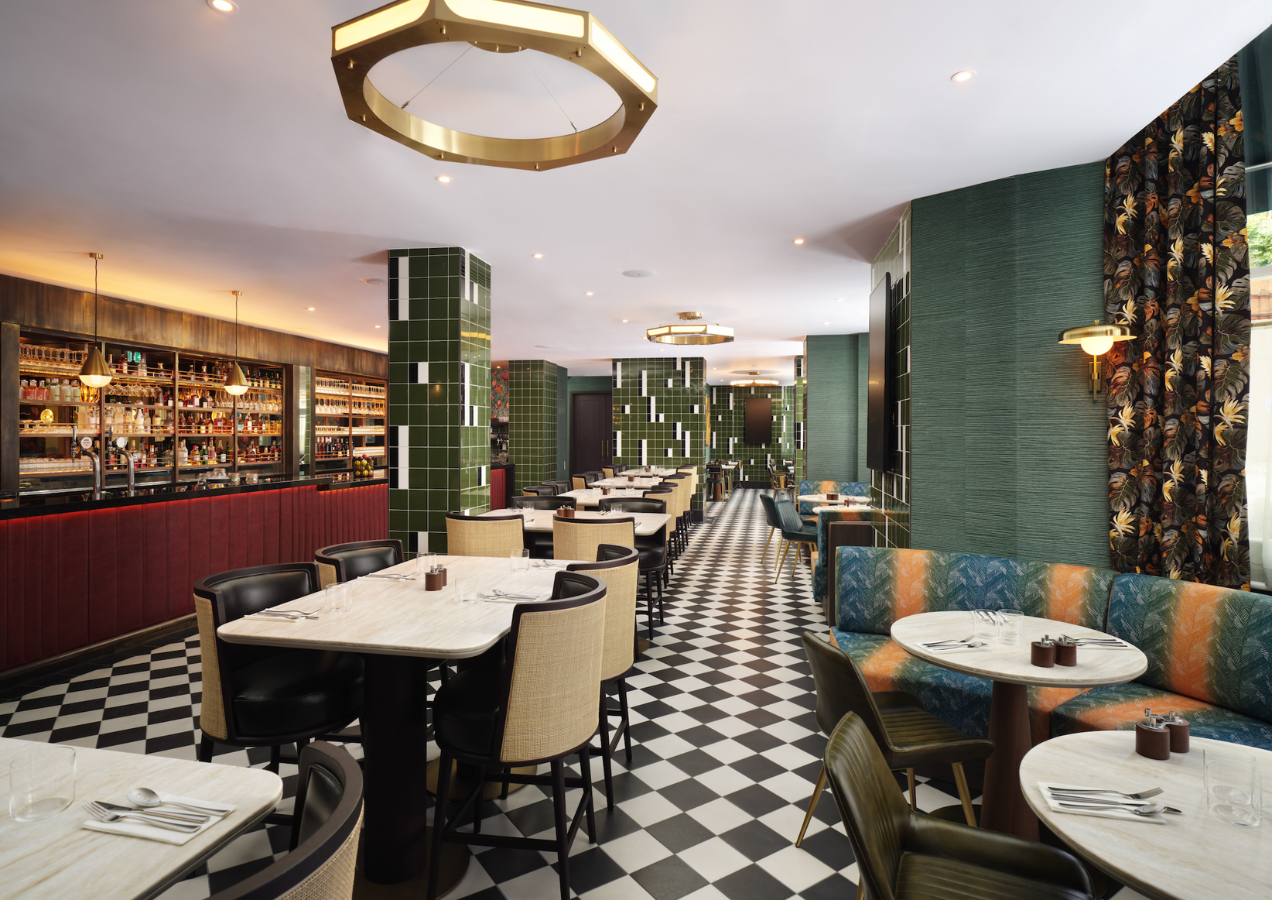 Case study
WASTE & CIRCULARITY
The brand's waste management strategy goes hand in hand with its circularity initiatives. To significantly reduce plastic waste, The Other House has introduced a refillable water system with glass bottles and in place of single use plastic guest toiletries has introduced refillable aluminium containers. The business has introduced a service and operations app to facilitate guest interaction and service delivery as well as limit their use of forest-based products in printing. To integrate sustainability in space design and decoration, the brand has sourced upcycled books for their library and worked with local artists to give a second life to old oil paintings. Where waste generation cannot be avoided, a strict recycling programme is implemented, working closely with their suppliers. Finally, all guestroom mattresses are supplied by Hypnos who ensure post-use collection and adequate recycling of used products.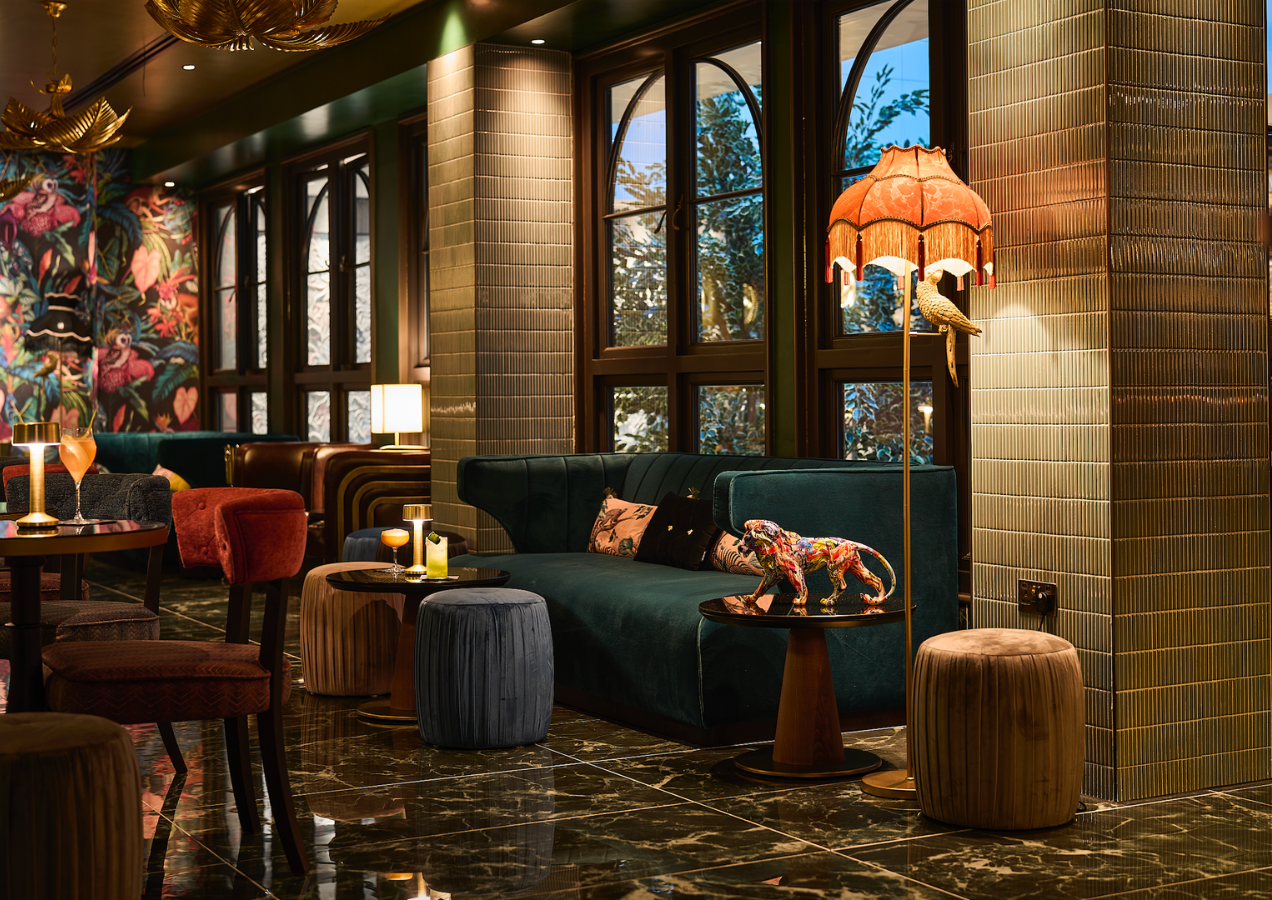 Case study
PEOPLE & COMMUNITY
The brand's diversity, equality and inclusion business principles are reflected in internal operations as well as external communications including PR, marketing, imagery and wording. The Other House offers extensive training on topics of sustainability to ensure the business's ESG strategies are understood and executed at all department levels. Other training offered to teams include language courses as well as health and wellbeing courses in partnership with Health Assured. To empower their employees and continuously monitor and improve employee experience, The Other House has partnered with Culture Amp enabling performance management, skills coaching, goal tracking and overall team and company alignment for growth and development. The brand works closely with local artists, writers and other creative industries to help curate The Other House environment and support local talent.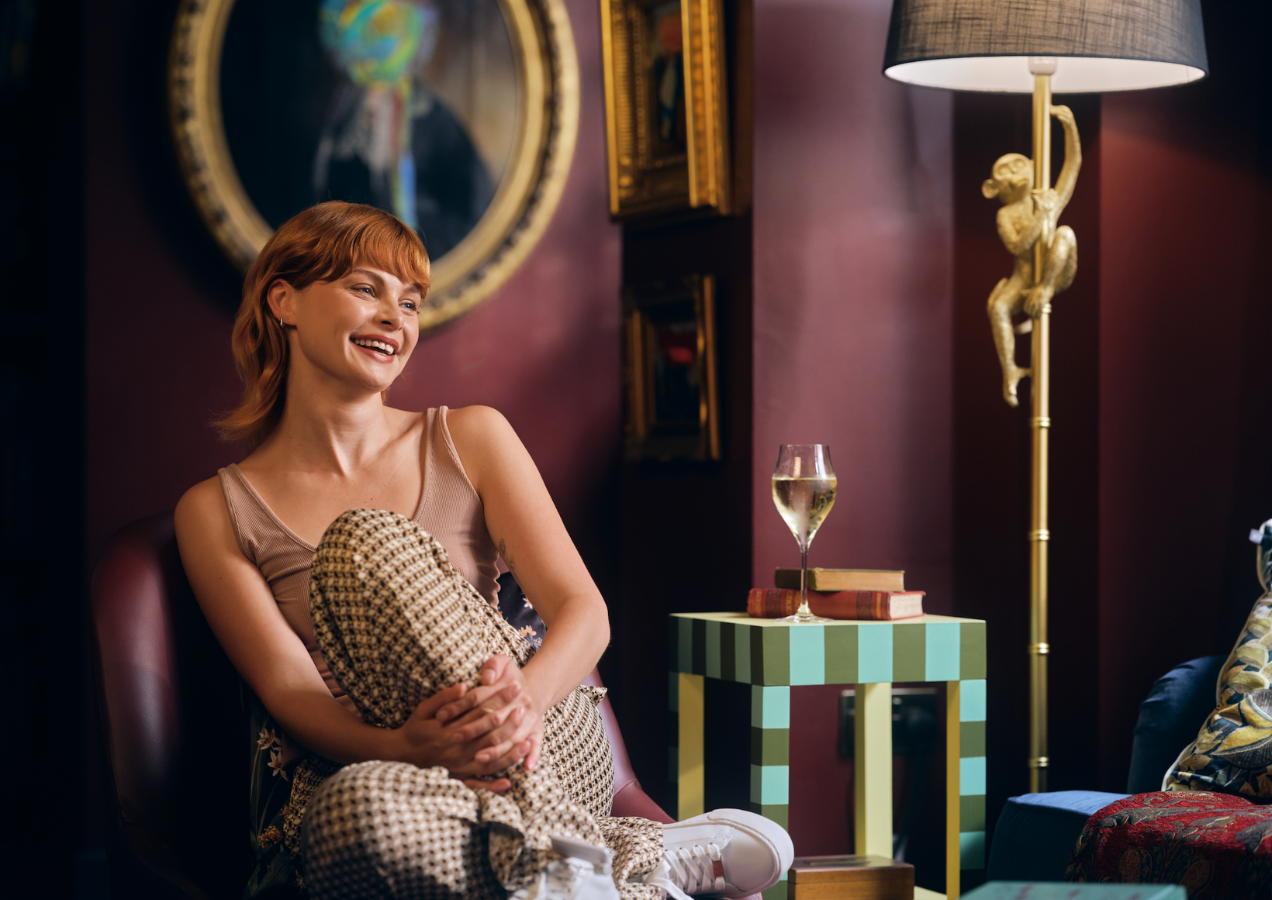 Case study
SOURCING & OPERATIONS
The Other House has set up a thorough sourcing strategy focusing on the environmental and social credentials of every material or product it sources and has made a conscious decision to source as locally as possible to lower their environmental impact and support local businesses. All of the furniture for the project is sourced from the UK, whilst the staff uniform was created with a sustainable, London based fashion consultant. Cleanliness and hygiene throughout the premises are maintained with locally sourced, carbon neutral cleaning products. The food and beverage department has adopted local sourcing guidelines by utilising seasonal food from within the UK and the brand is utilising small drinks businesses with strong sustainability agendas that care for the environment.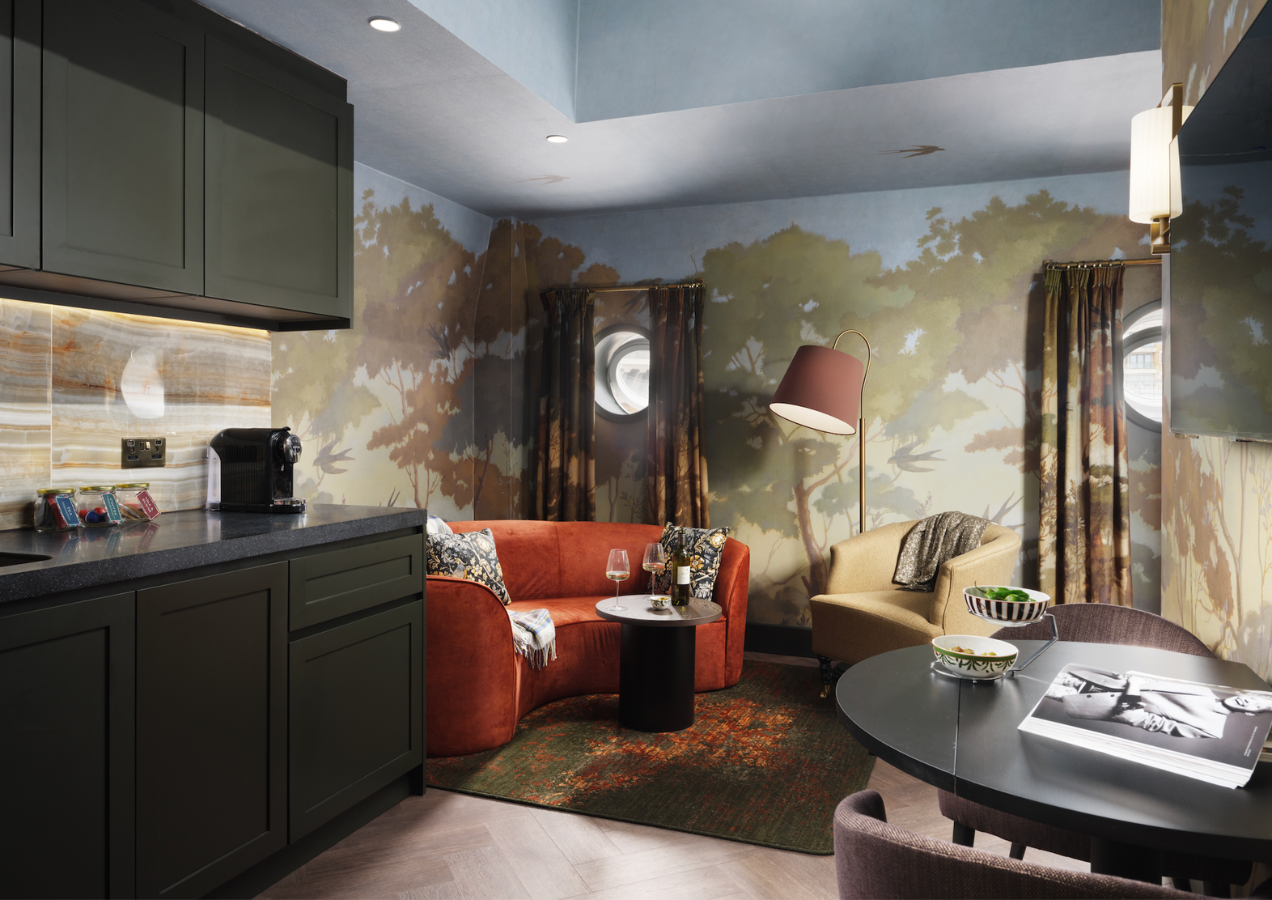 Case study
THE ACCELERATOR PROGRAMME
The Other House is the very first Accelerator brand to pass the assessment from being onboarded in 2022.

The Accelerator Programme identifies and supports young, innovative companies, helping the luxury industry adapt and reshape itself to ensure a sustainable future. These brands, suppliers, and retailers are supported to earn Butterfly Mark certification and embed sustainability in their culture and end-to-end operations. Only 20 talented companies are chosen for admission to the programme each year, enabling Positive Luxury to provide financial relief and tailored support during the initial assessment.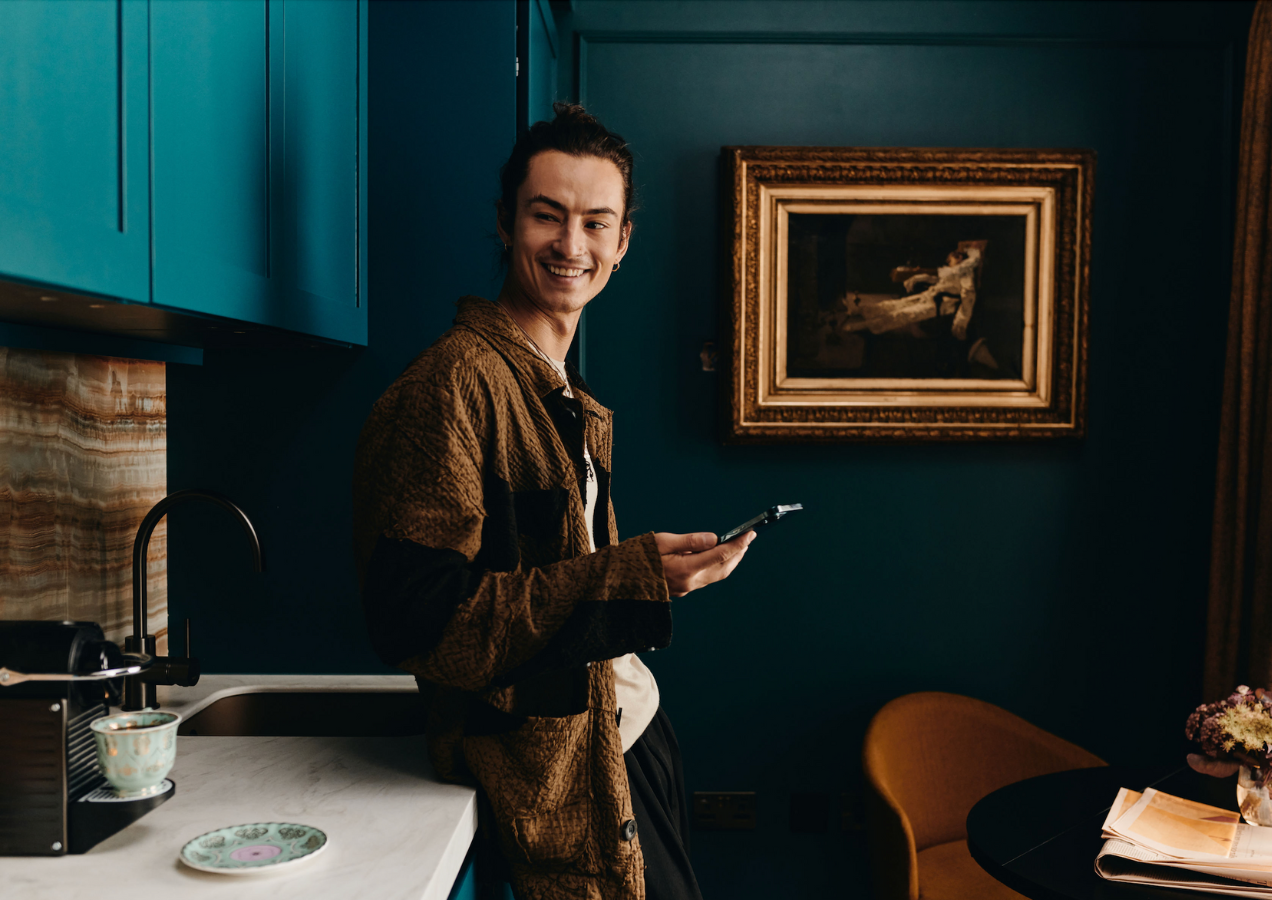 WHERE NEXT?
With openings in Covent Garden and Belgravia in the offing and further ones planned in prime central London and internationally, The Other House is not only expanding its portfolio of properties, but also furthering its goals towards a more sustainable future. Its aim is to build and operate all of their Residents' Clubs in the most sustainable way possible and actively contribute towards a greener future.