< Back
PREMIUM DRINKS
THE GLENTURRET
Crafted at Scotland's Oldest Working Distillery since 1763 entirely by hand in exclusive small batches, The Glenturret single malt is defined by its outstanding quality and exquisite taste. Located in the 'Hosh', Crieff, surrounded by the beautiful Perthshire countryside, The Glenturret offers daily distillery tours, whisky flights at the Lalique Bar, a dedicated retail store including an exclusive Lalique Boutique, and The Glenturret Lalique Restaurant, the distillery's Michelin Star unique dining experience.
SUSTAINABILITY PURPOSE
As Scotland's Oldest Working Distillery, they take great pride in making their whisky using time-honoured, traditional methods. They acknowledge that crafting their single malt requires skill, energy, and precious resources in equal measure. As custodians of the distillery it is their responsibility and ambition to move The Glenturret towards a more sustainable future for the generations of distillers to come. Running a small distillery can make it challenging to operate efficiently however they believe in progressive thinking and the importance of continually improving their processes to benefit the environment and communities around them.

Categories
Premium Drinks
A WORD FROM THE MANAGING DIRECTOR
At The Glenturret, our commitment to reducing our impact on the environment is one that is shared across our team. With the full support of our owners, suppliers, and the diverse communities around us, we have made significant progress on our net zero journey. Partnering with Positive Luxury is a force for good that we are proud to be a part of and we continue to be inspired by the progressive work of other certified premium brands at such a critical time to make a difference.
JOHN LAURIE
MANAGING DIRECTOR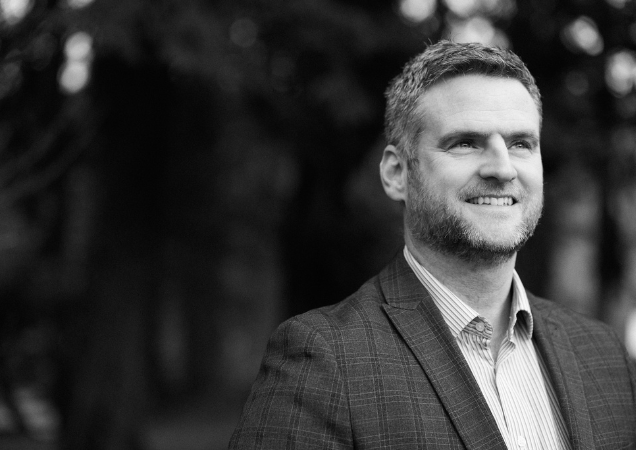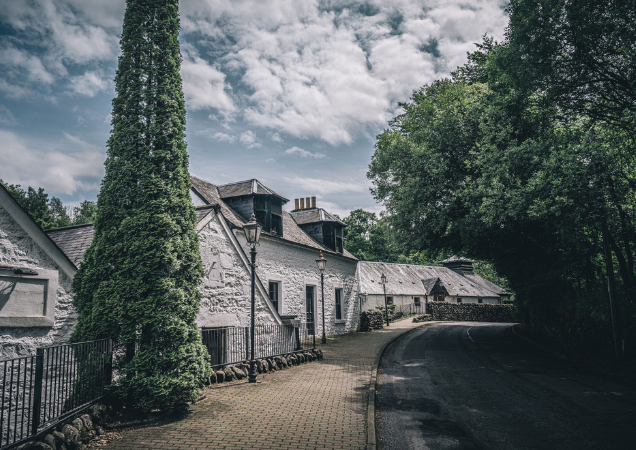 BUTTERFLY MARK TESTIMONIAL
The Butterfly Mark is a respected certification that gives our partners and consumers confidence that we are seriously committed to crafting our single malt using sustainable practices. As an SME with limited time and resource, the ESG+ framework is an invaluable tool that guides and motivates us to positively impact every aspect of our business.
LUCY ARMSTRONG
NET ZERO PROJECT MANAGER
Case study
SMART MONITORING AND REPORTING
The Glenturret know, what isn't measured, cannot be managed. With this in mind the distillery has worked with OAK Network Ltd on a 6-week trial in The Glenturret Lalique Restaurant to track their energy consumption. Constant electric monitoring across days of the week and time of day, as well as by equipment type have allowed the distillery to identify areas of energy leakage and wasted costs. Through the OAK solution it has located ineffective site operation, faulty equipment, overloaded system lines and other inefficiencies which when dealt with, could save them up to £19k and avoid 12,000kg of CO2 emissions. Engaging with Smart Monitoring and Reporting partners is helping The Glenturret toward their net zero targets and to align with their work towards Sustainable Development Goal 12, which emphasises responsible consumption and production.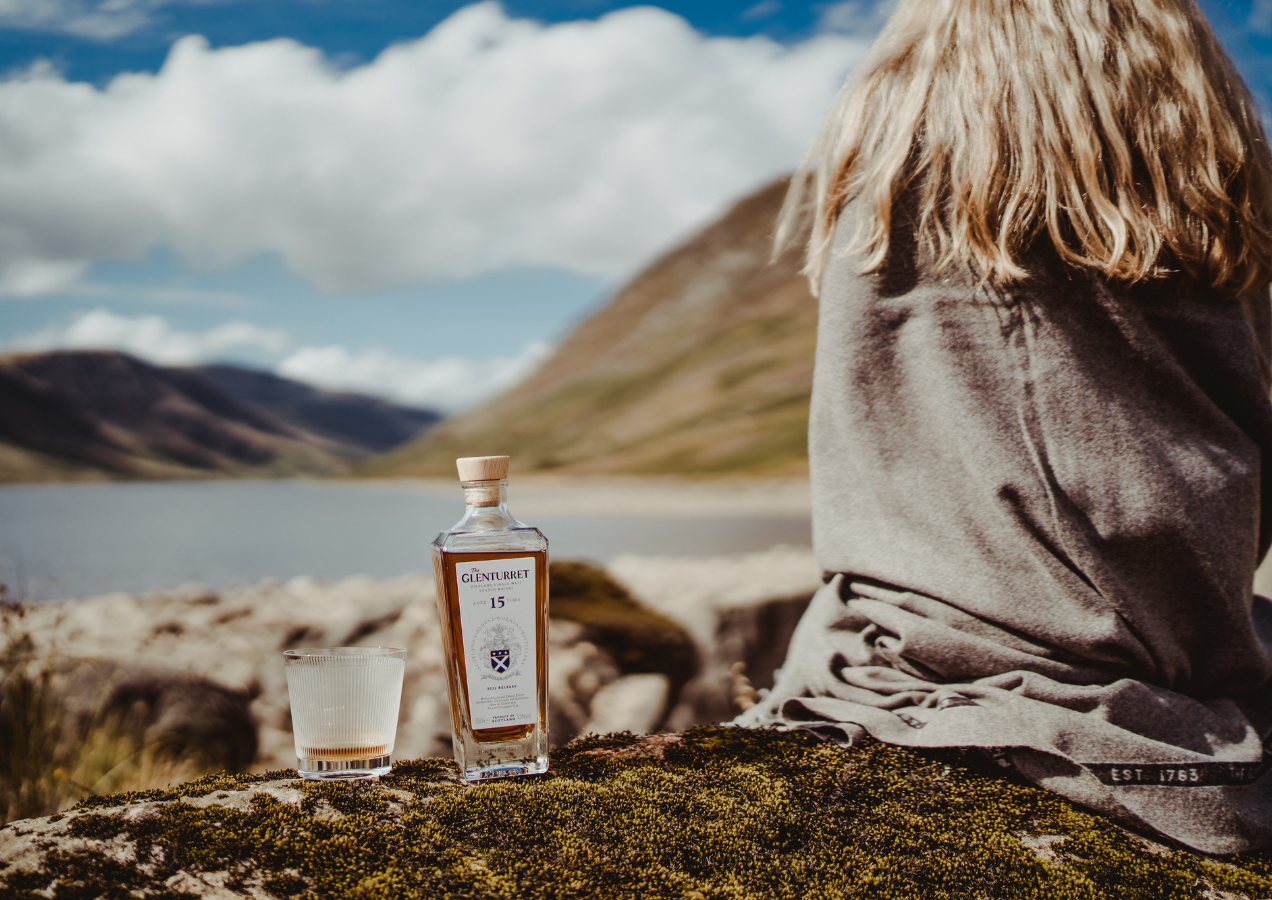 Case study
SUSTAINABILITY PURPOSE
Sustainability needs to be the pursuit of the whole company, and as such, during their assessment, The Glenturret created a 'Green Team' which is comprised of employees from every department, who champion and work toward sustainable and ethical business decisions. The Glenturret's core values are accountability, respect, integrity, teamwork, success, customer focused and people, which further demonstrates that their employees are at the heart of their business and the best way to deliver on their mission. Giving responsibility to a wide number of employees ensure sustainability remains a priority, but is also considered through a variety of lens, meaning it can effectively be actioned.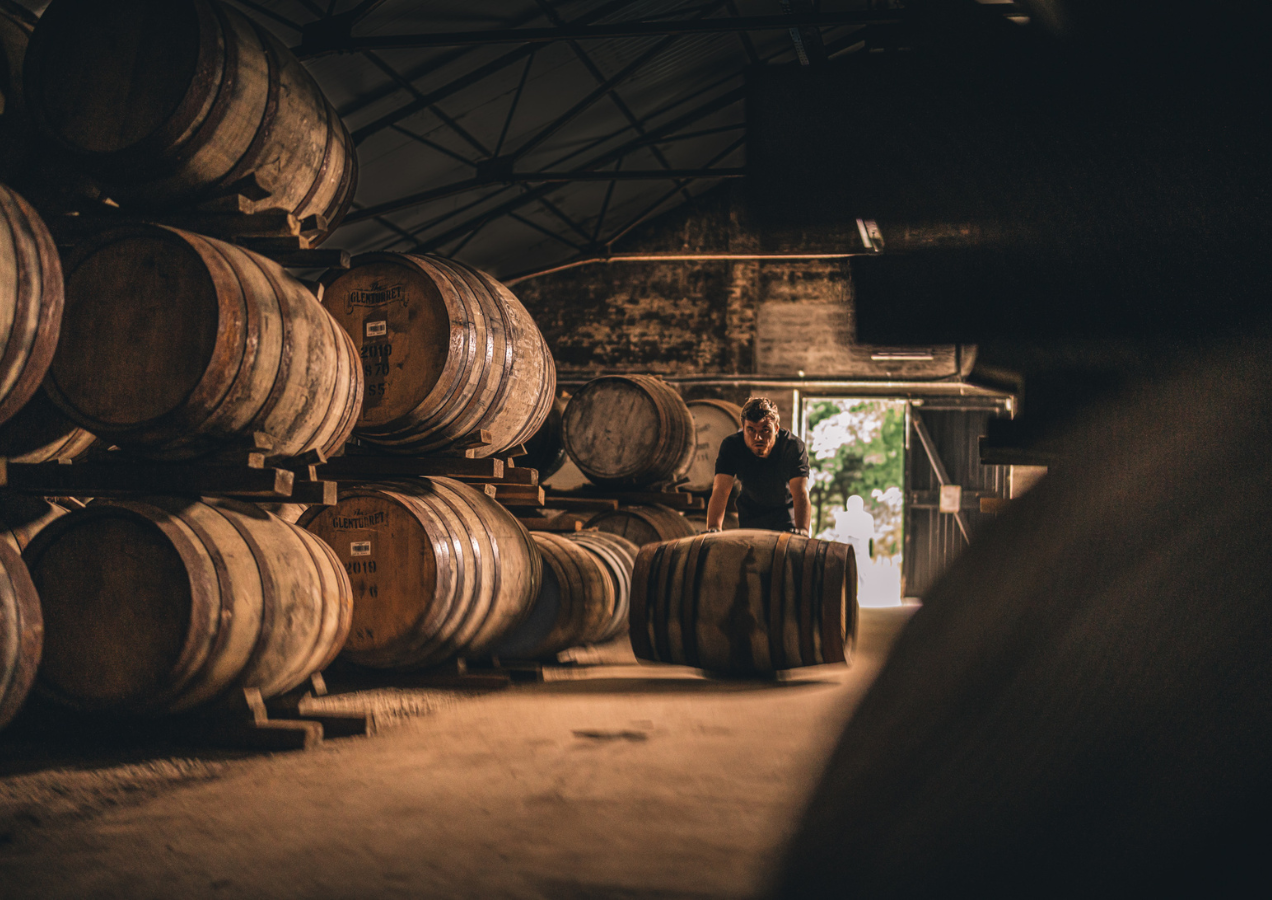 Case study
WASTE MANAGEMENT
In 2022 The Glenturret made significant upgrades to their production processes which included installing new heating systems in their Still House and a new Mash Tun and Heat Exchanger in their Mash House. The Mash Tun requires a large, heated water resource to remove fermentable sugars from malted barley. One year on from the completion of the project, The Glenturret production team are already seeing multiple gains in efficiencies and waste reduction across their operations. Over 1,000 tonnes of waste are projected to be saved annually when producing 250,000 litres of alcohol. There has been a 28% reduction of process water required which equates to saving 1,000,000 litres of water per year. Improvement data also shows a 27% reduction of energy use for each litre of alcohol produced with a target of 33% reduction by the end of 2023 set for the team to achieve. As distillers, taking a longer view is something that The Glenturret have practised for generations, and they understand the importance of evolving towards greener practices whilst retaining their traditional values and their 'By Hand and Heart' ethos.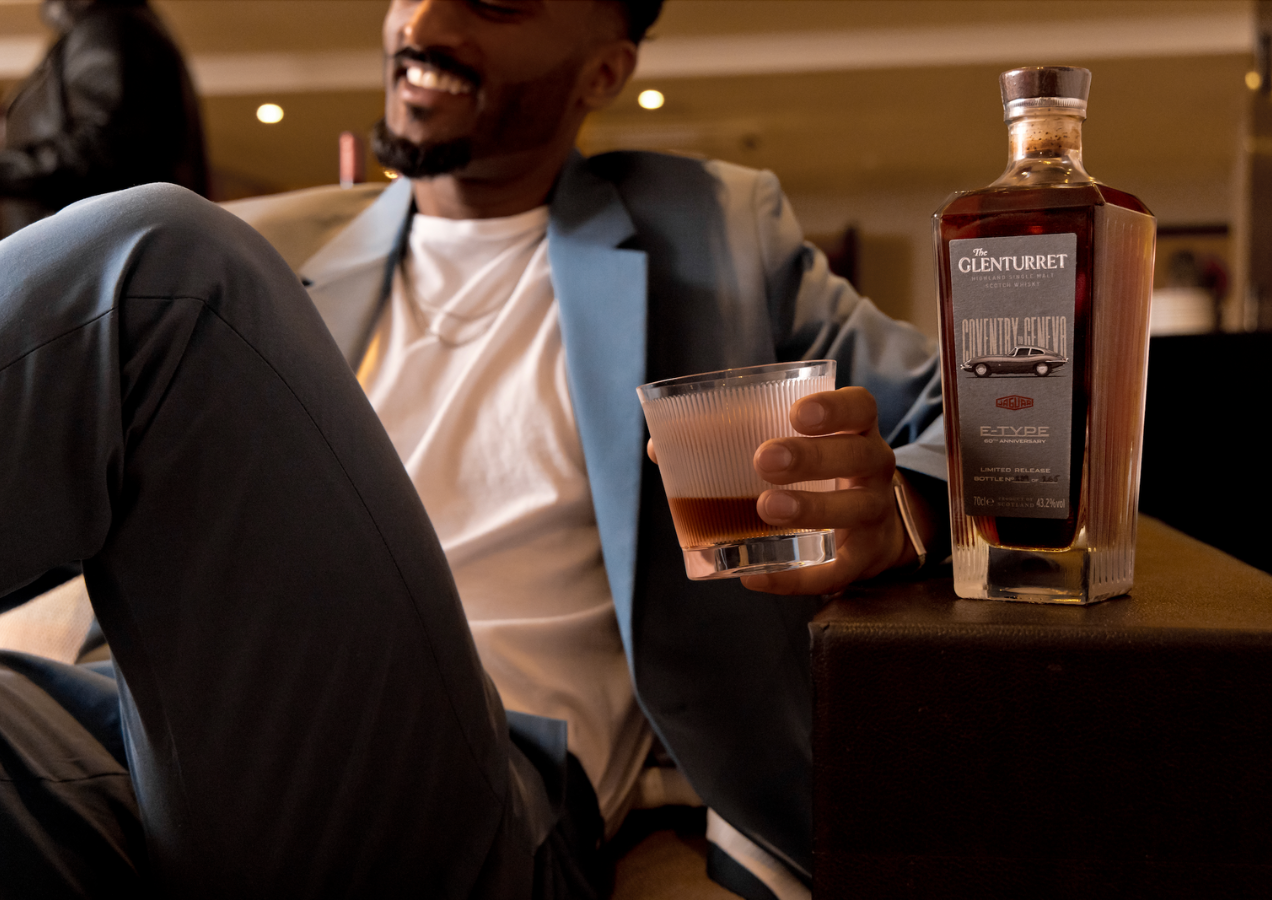 Case study
CLIMATE
The Glenturret began their journey with great ambitions about the business they wanted to operate as, and they worked to create an extensive Environmental Management System, that aligns with ISO 14001 to move their ambition to trackable action. They first set out to understand their legal requirements, environmental aspects, materiality, impacts, and opportunities, all the way through to setting targets relating to Net zero Operations, Equipment upgrades, water consumption reduction, waste reduction and staff training on carbon literacy. They have identified their greatest impacts, and worked through ways to avoid, minimise, or offset the outcomes, with a view to update and track progression on an annual basis.