< Back
FASHION & ACCESSORIES
STORY-WEAR
Story Wear is a zero-waste fashion brand founded in Taiwan in 2018. Their entire clothing and accessories range is handmade from 100% upcycled denim jeans, factory deadstock and other waste fabric by skilled makers from disadvantaged backgrounds. They design, source and manufacture locally in Taiwan, offering both ready-to-wear collections and bespoke tailoring in their own retail store, online and through carefully selected stockists.
SUSTAINABILITY PURPOSE
Story Wear was founded after realising the enormous problem of fashion waste and wanting to find a solution that keeps fashion fun but responsible. Their choice of denim as a core raw material was born out of the sheer volume of denim waste in Taiwan – second only to cotton t-shirts – and the durability of this popular fabric for upcycling. From the outset, therefore, Story Wear has approached sustainability by putting the concept of circular economy into practice, creating new value from waste and keeping their carbon footprint to a bare minimum. They are also deeply committed to giving back to their local community wherever possible. As a small business, one of the most direct ways to do so is by employing those around them, and especially people from disadvantaged backgrounds who struggle to find fair work. Since 2018, Story Wear are proud to have created over 20 new jobs for those who would otherwise have found it difficult to hold down regular and quality employment.

Headquarters
Taipei, Taiwan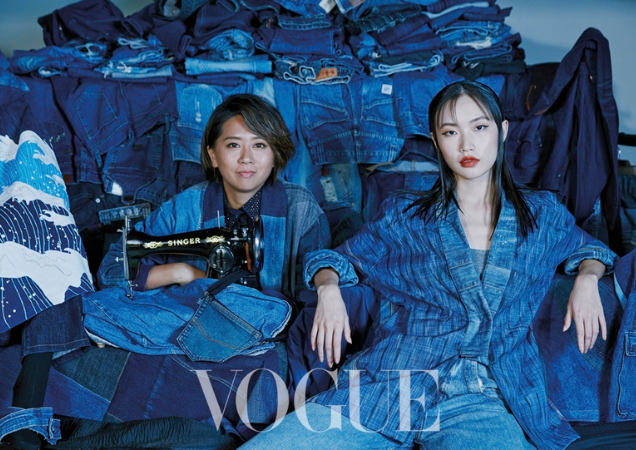 BUTTERFLY MARK TESTIMONIAL
We are proud of what we have achieved so far, becoming the first fashion company in Taiwan to manufacture entirely from 100% waste fabric. But our sustainability journey is far from complete. As an ambitious start-up determined to demonstrate that social enterprise can be both scalable and profitable, we want to benchmark ourselves against the toughest global ESG+ standards to deliver greater social impact. For Story Wear, ESG+ is very much a moral duty rather than simply a measure of compliance. By undergoing certification, we have identified important areas for improvement, including issues that we wouldn't have thought about before, and in doing so Story Wear can hopefully become a better-rounded business.