< Back
JEWELLERY & WATCHES
STEPHEN WEBSTER
London based, luxury jewellery designer Stephen Webster is internationally renowned for his fearless design, traditional craftsmanship, cutting-edge processes, and commitment to using responsibly and ethically sourced materials. Taking influence from art, fashion, music, literature, and the natural world, Stephen's unique approach has assured the brand industry-wide recognition. Founded on 40 vibrant years of impeccable craftsmanship and a passion for traditional British skills, Webster's work has been built on a foundation of technical excellence, perfecting his craft at the workbench in London's Hatton Garden where he first began his apprenticeship at the age of 16.
SUSTAINABILITY ETHOS
At Stephen Webster, their philosophy is to build a business to be a force for good. They embrace challenges to become more sustainable in their practices, led by a mission to operate in a socially responsible way that supports both their environment, and the wellbeing and safety of their communities, from their internal team to their suppliers and beyond. Since established in 1989, it is their belief that fine jewellery should not only be impeccably crafted but also stand for something good, with sustainability at heart of each step.

Categories
Fine Jewellery & Homeware
A WORD FROM THE FOUNDER
Sustainability is being talked about; the younger generation are starting to care about the bottom line.
STEPHEN WEBSTER
FOUNDER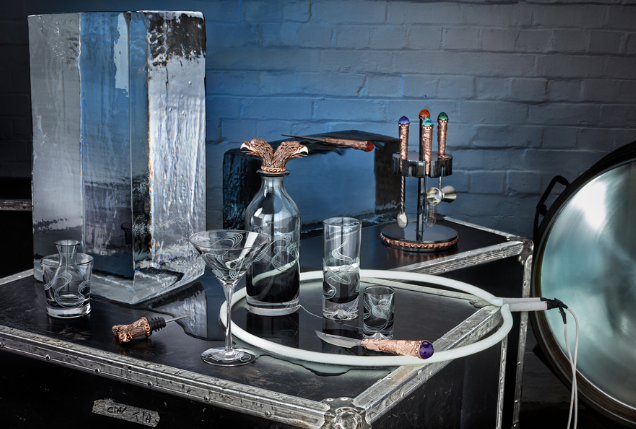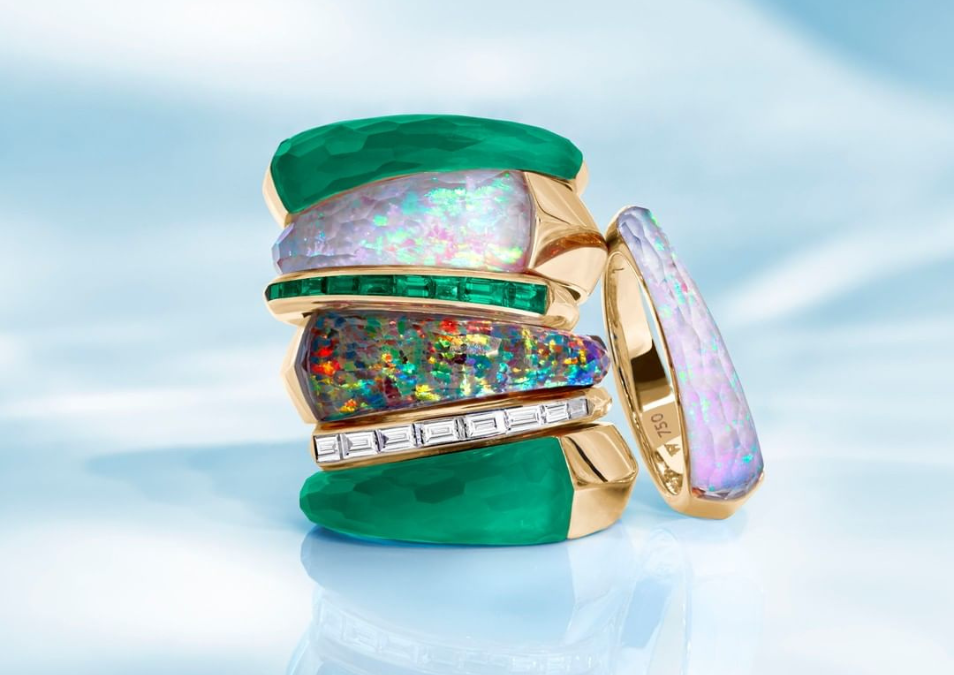 BUTTERFLY MARK TESTIMONIAL
Being part of the Positive Luxury network is helping to shape a more sustainable future for the luxury industry, a cause we are proud to be part of.
STEPHEN WEBSTER
FOUNDER
Case study
CIRCULAR BUSINESS MODELS
Stephen Webster places circularity at the core of their business. Their RESET initiative aims to repurpose jewellery pieces, reusing parts and breathing new life into pre-loved designs. Adopting a reduce, reuse, recycle mindset, the brand has a thorough internal waste management system and uses recyclable and biodegradable materials in their packaging. Stephen Webster also has a zero single-use plastic tolerance policy that begins by providing training and a re-usable water bottle to everyone in the team.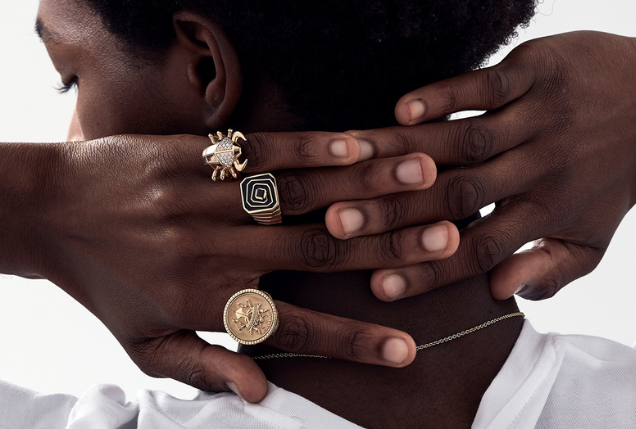 Case study
SOCIAL RESPONSIBILITY CULTURE
Ensuring inclusivity throughout their business and reflecting that in Stephen Webster's brand image and advertising is a priority. The brand places a particular emphasis on gender equality and female empowerment and offers apprenticeship opportunities to young professionals entering the field. Stephen Webster is engaged in a number of community projects including fundraising for the UK-based mental health charity Mind, participating in a beach clean at Margate Beach, donating to Plastic Oceans International. In addition they are caring for their own teams through elimination of discrimination, enhanced parental leave, investment in 'Green Pensions', a mental health hotline and continuous development to successfully ensure high employee satisfaction and retention.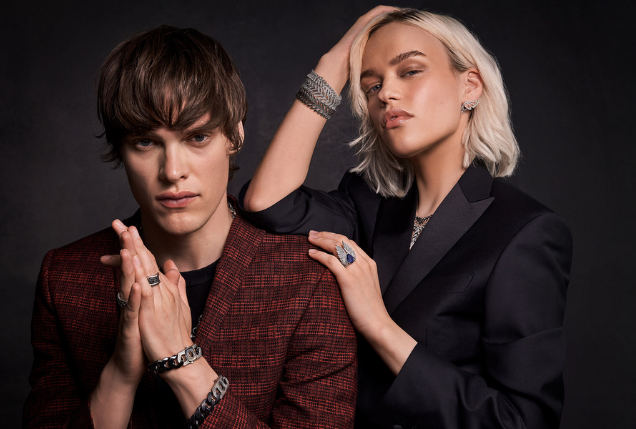 Case study
MATERIALS & PRODUCTION
Nearly 100% of all gold and silver used in Stephen Webster's jewellery pieces are recycled. The remaining gold used in specially commissioned bespoke pieces is made from Fairtrade Gold or Single Mine Origin Gold, while all of the brands diamonds are ethically sourced through the Kimberley Process Scheme. Webster holds their suppliers to the same high standard it holds itself to and ensures they align with their social and environmental objectives and follow Due Diligence Guidance for Responsible Supply Chains.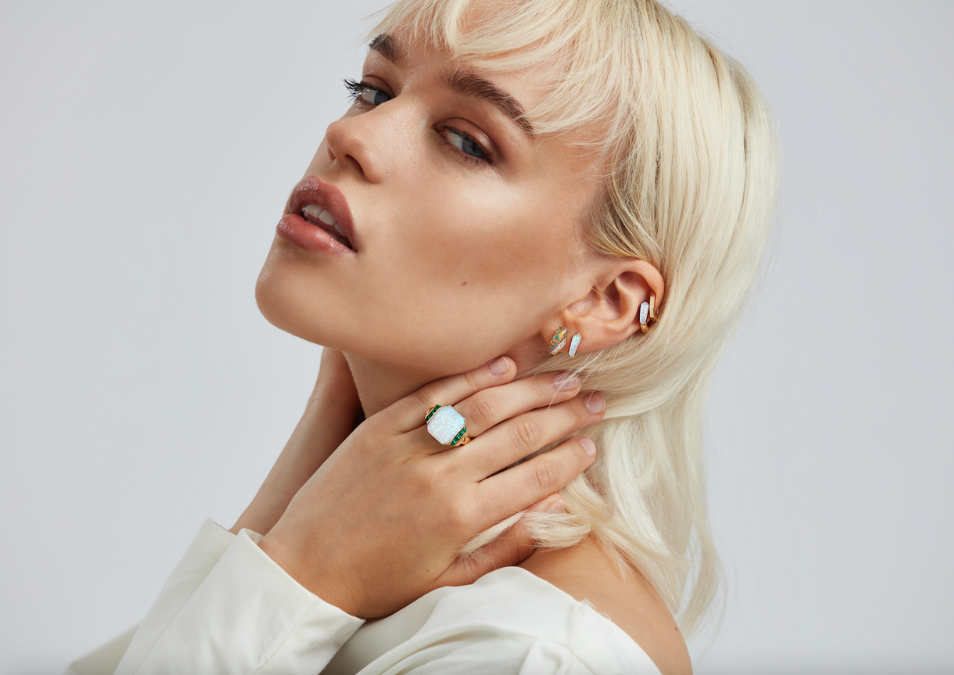 Case study
CLIMATE ACTION
Having conducted their complete carbon footprint calculation, the brand is now validated by Science-Based Targets (SBTi) for their 2030 Net Zero pathway, and pledged to carbon reductions across Scopes 1, 2 and 3. Further extending their commitment Webster elected a carbon offset partner to purchase certified carbon removal and avoidance credits that supports the environment and rural communities in Laos. All the energy used in Stephen Webster's corporate and store facilities comes from renewable sources. The brand is able to further reduce their carbon footprint by choosing recycled metals for their jewellery production.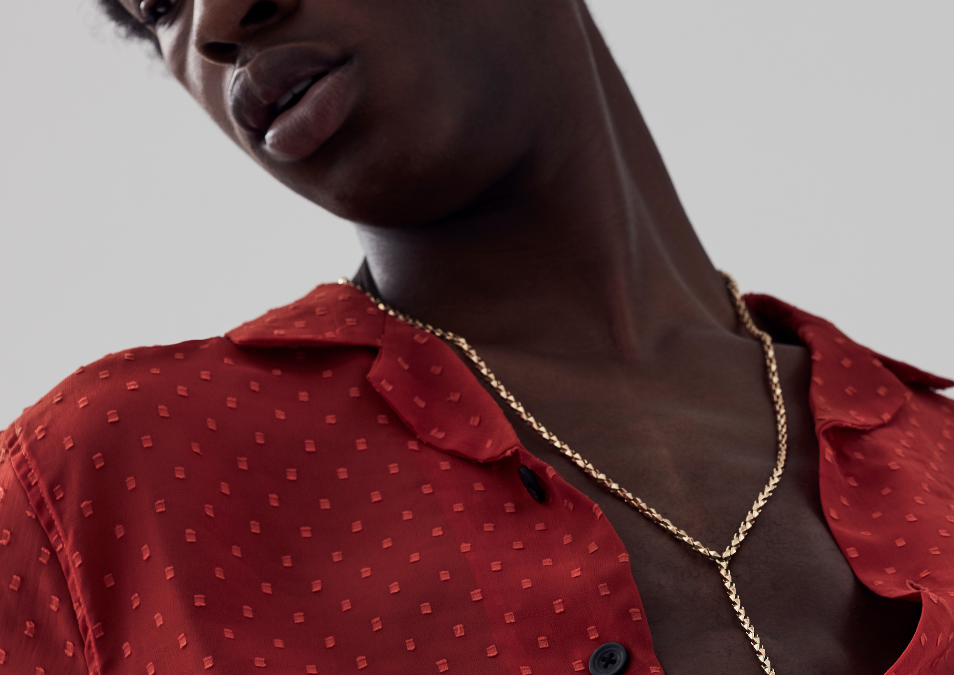 WHERE NEXT?
At Stephen Webster, they see sustainability as a journey not a destination, with the understanding that the actions we do today, will impact the future of our world and our generations to come. They are rebels with a cause, committed to challenging their business processes to reduce their environmental impact. Their future goals include achieving their Science-Based Target pledge, to become Net Zero for their company GHG emissions by 2030, sourcing IRMA recycled gold for their fine jewellery collections, transitioning to 100% outer flat pack packaging and seeking to invest their employees' pensions in only 'Green' investments.