< Back
JEWELLERY & WATCHES
STEPHEN EINHORN
Stephen Einhorn is a London-based fine jewellery brand with a mission to make beautiful things for interesting people. The brand was established in 1995 and has become known for its innovative designs marrying classic craftsmanship and unique, contemporary design techniques
SUSTAINABILITY PURPOSE
One of Stephen Einhorn's founding principles is the development and promotion of British craftsmanship. All of their pieces are designed and made in their North London workshop. Stephen works with his team to nurture talent and ensure skills are passed down to the next generation of jewellers. The workshop also embraces new technologies and techniques, fusing these with timeless methods to create unique pieces. Sustainability has been a priority since the company's inception. Using special, unexpected materials is central to Stephen's process. Their 'Thames Wood' collection is made from 2000-year-old wood excavated from a site in the City of London, part of the only wooden Roman docks known to have been built in London circa 63AD. He also works with concrete, granite and enamel as well as more traditional precious metals and stones. The company sees each and every piece of jewellery they create as timeless; only ever putting things into the world that are made to last. This attitude is mirrored in their efforts to ensure all ways of working across the business are holistically sustainable. For example, they have adapted their processes to use a spray paint gun, ensuring no harmful VOCs are emitted into the air, and they use special traps to ensure no metal is lost in the process. They are also registered as a Fairtrade Organisation, committed to promoting equal pay for all employees. Stephen Einhorn recognises that this responsibility to people and the planet is an ongoing journey. Most recently they have been working on an updated code of conduct commitment from their suppliers, and by mid-2021 will ensure all packing is 100% recyclable.

A WORD FROM THE CO-FOUNDERS
From the very start of our business 25 years ago we have had sustainability at the forefront of everything we do. Its very important to us and colours everything we do as individuals and as a company. By partnering with Positive Luxury we are pushing this even further. We create a product which is able to be part of a circular economy and in that way we are very lucky. With commitment to this from everyone we can make the world a more hopeful place for our children and grandchildren.
JANE BEST AND STEPHEN EINHORN
CO-CREATIVE DIRECTORS AND FOUNDERS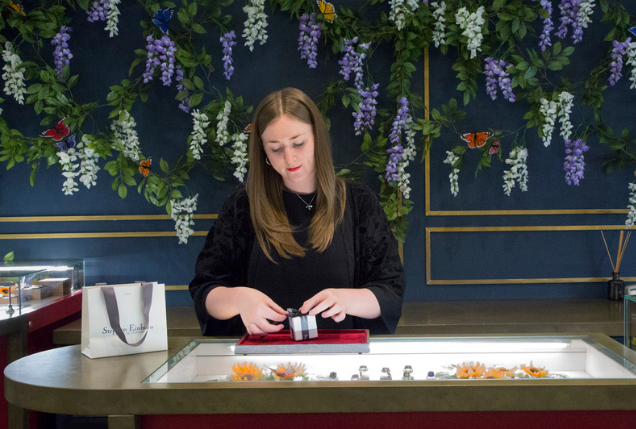 Case study
PHILANTHROPY
Stephen Einhorn has been based in Islington, London for over 25 years. They believe it is their responsibility to give back to their local community and seek to be an active part of its improvement. They have supported multiple charities over the years such as Freigthliners City Farm, NSPCC and Greenpeace. In response to Covid-19, they have donated to UCLH Emergency Staff Support fund.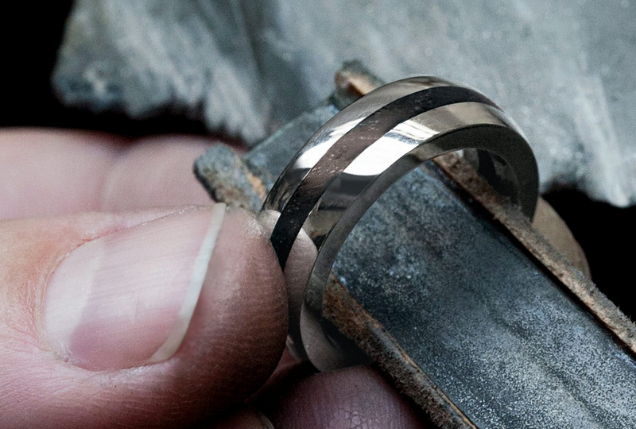 Case study
PACKAGING INNOVATION
Stephen Einhorn have a roadmap for their packaging to be fully recyclable by mid-2021. Currently 20% of their packing is non-recyclable but they are committed to not wasting any old stock before transitioning to their new design. Their packaging, old and new, uses 100% FSC-certified paper and card.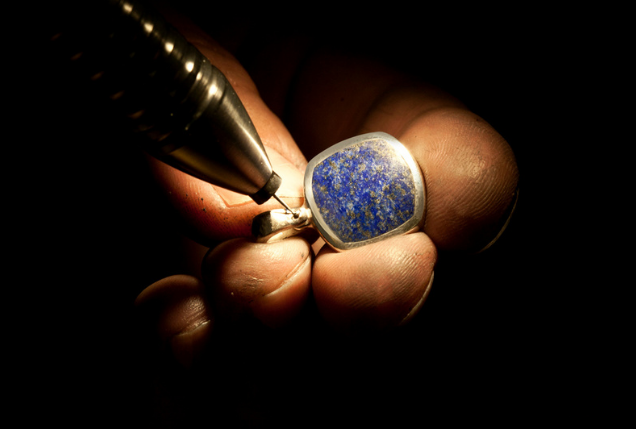 Case study
KIMBERLEY PROCESS AND FAIRTRADE
Stephen Einhorn believes the luxury jewellery trade has a responsibility to uphold the Kimberley Process certification standards, and therefore purchases diamonds from legitimate, conflict-free sources in compliance with the Kimberley Process. All of the gold used in their workshop is either recycled or Fairtrade-certified.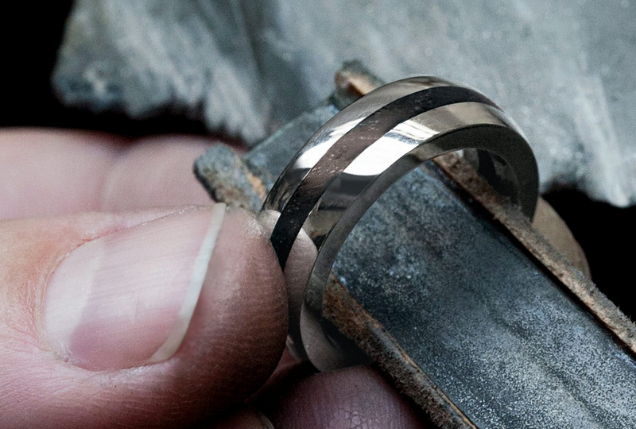 Case study
CONSCIOUS DESIGN
Conscious design is central to everything that Stephen Einhorn does; all pieces are designed to be treasured forever. They upcycle and remake customers' inherited and preloved jewellery and stones to give these special pieces a second lease of life.