< Back
FASHION & ACCESSORIES
SONIA PETROFF
Sonia Petroff is a luxury accessories brand inspired by the vintage archives of designer Sonia Petroff who worked in the 1960s, 1970s and 1980s. The brand was brought back to life in 2018 by the late designer's niece and offers confident and feminine pieces. The collections are handmade in Italy by local artisans specialising in jewellery.
SUSTAINABILITY PURPOSE
Sonia Petroff's creations are timeless and versatile. The statement pieces can be worn in an endless number of ways and pieces remain in a woman's wardrobe for years. The brand offers a reclamation, resizing and repair service, ensuring pieces can be passed down from one generation to the next. Sonia Petroff works closely with the Italian artisans who handmake each piece and considers leftover materials in the design process. Collections are produced in small batches to minimise waste.

Headquarters
London, United Kingdom
Categories
Luxury jewellery and accessories
Distribution
UK, Europe, US
A WORD FROM THE FOUNDER
Our ethos at Sonia Petroff is to promote slow fashion, through our premium quality that will last for years to come, timeless designs which don't go out of style and ageless pieces which are fun yet refined, so they can be worn by women of all ages. With these three qualities, they will last a lifetime and transcend seasons.
MARIA LEONI-SCETI
FOUNDER AND CREATIVE DIRECTOR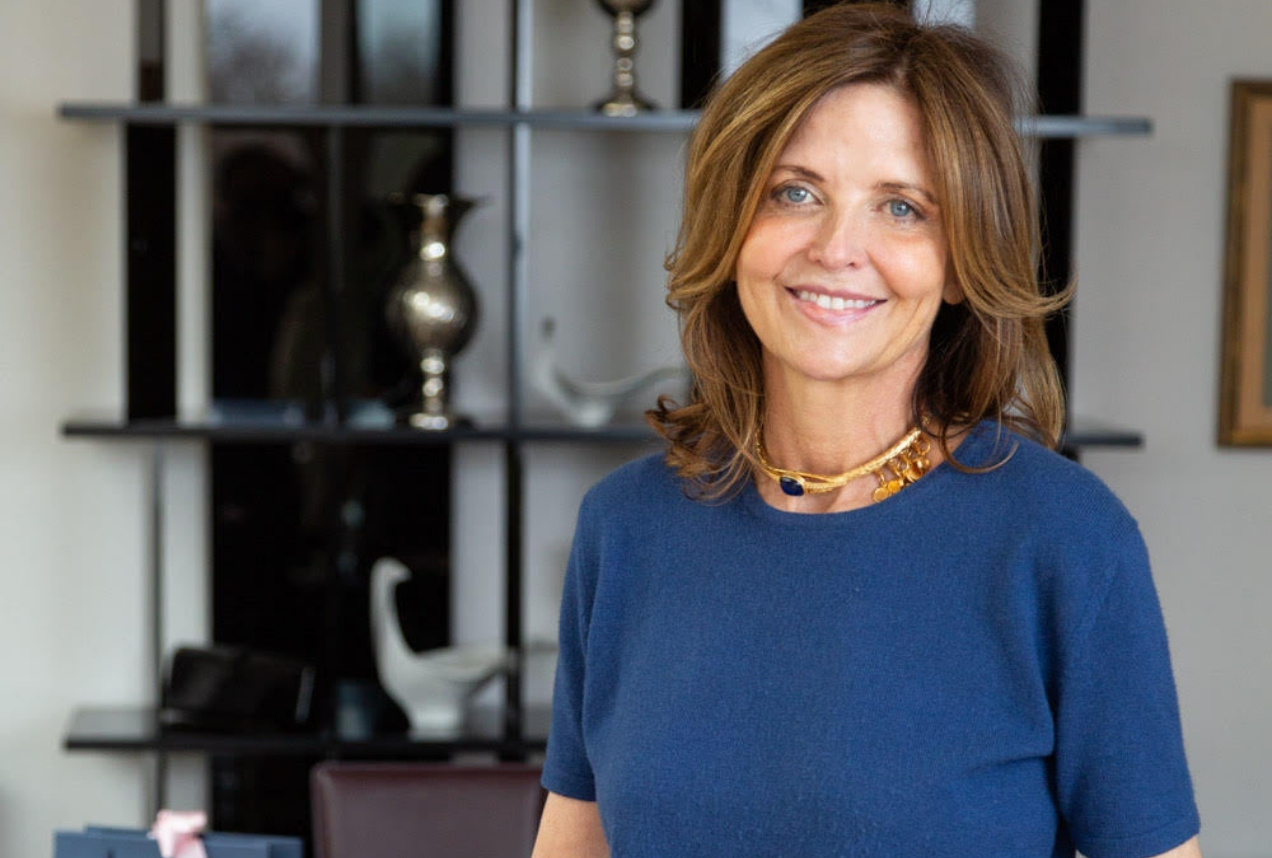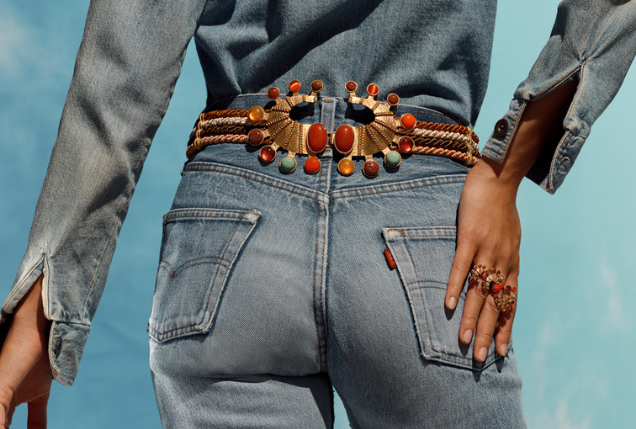 BUTTERFLY MARK TESTIMONIAL
The Butterfly Mark is a clear message to all that, not only does Sonia Petroff have a sustainability ethos, but that we are actually putting actions behind our words. We are so proud to have been successfully assessed by Positive Luxury, which is such a credible and recognised organisation. We hope to be leading by example, so that other companies will be inspired by our sustainability efforts and in turn do the same.
MARIA LEONI-SCETI
FOUNDER AND CREATIVE DIRECTOR
Case study
CLIMATE
In 2023 Sonia Petroff conducted their first carbon assessment and defined their climate targets to become Net Zero by 2030. As part of the strategy to reduce their carbon emissions, the brand has implemented a sustainable travel policy and takes active steps to reduce emissions in the supply chain. Sonia Petroff has introduced a new Quality Controller role to ensure faulty items never leave manufacturing facilities that way eliminating return shipping and associated emissions. All product materials are sourced and made in Italy. Whenever possible products are shipped through DHL Go Green programme.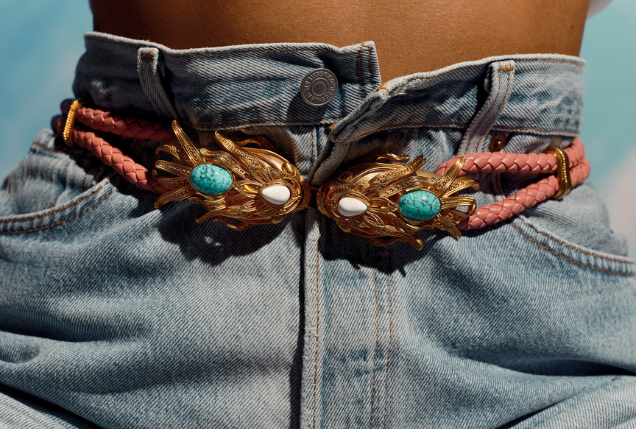 Case study
WASTE & CIRCULARITY
Sonia Petroff has adopted an upcycling practice where materials such as leather offcuts are used in new designs. Examples of this includes leather leftover from belt production being used for leather bracelets and leftover stones and crystals used in new designs. The brand has also implemented a product reclamation and repair programme allowing customers to return items for repair, resizing or replacement of parts to extend the items' lifecycle. Sonia Petroff is working towards reducing its dependency on virgin material in its products and its packaging.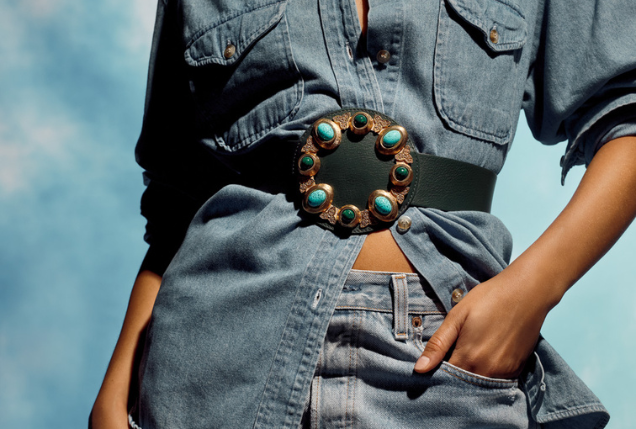 Case study
CULTURE & COMMUNITY
Social policies and business code of ethics are outlined in the company's employee handbook. Sonia Petroff offers training and performance appraisal opportunities to its employees. Sonia Petroff supports Room to Read, a non-profit organisation focusing on working in collaboration with local communities, partner organizations and governments to improve literacy and gender equality in education. Employees of Sonia Petroff are also encouraged to support non-profits in their own communities.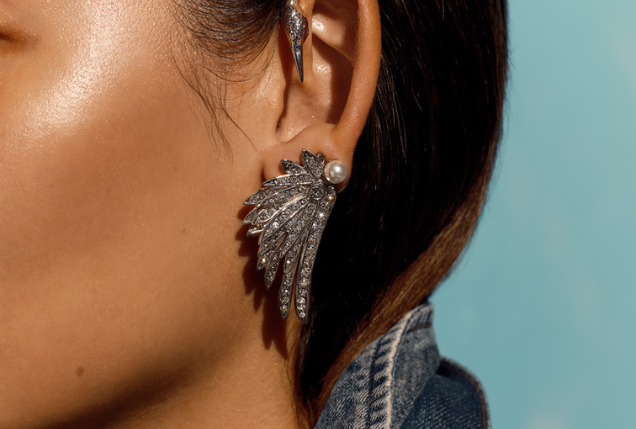 Case study
RESPONSIBLE SOURCING
The brand has full visibility and is working closely with its Tier 1 suppliers to uphold their social and environmental standards. They have implemented a supplier code of conduct which requires suppliers to apply environmentally conscious sourcing principles. All of Sonia Petroff's products are made in Italy using artisan techniques and, as a requirement, all partner tanneries must be Leather Working Group (LWG) certified. Sonia Petroff only works with Italian suppliers who are governed by European environmental laws.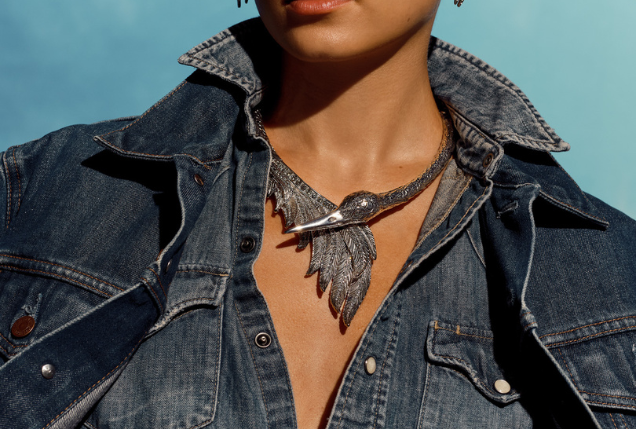 WHERE NEXT?
Sonia Petroff will continue to produce high-quality, timeless pieces in small batches; support local Italian artisan communities who handcraft each piece; work with suppliers to reduce the use of virgin materials in production; support associated charity, Room to Read, which empowers girls around the world through education; improve the brand's carbon footprint.