< Back
JEWELLERY & WATCHES
SMILING ROCKS
Smiling Rocks is a lab grown diamond and jewellery brand based in New York, pioneering in fine and bridal jewellery. The co-founders, Manish Jiwani and Zulu Ghevriya, aim to build a chain of smiles through sustainable luxury. Smiling Rocks offers extensive fashion, engagement and wedding rings and bands featuring beautiful lab grown diamonds. Each collection and design is made for the jewellery lover and conscious consumer.
SUSTAINABILITY PURPOSE
After 20 years in the natural diamond businesses, the co-founders established Smiling Rocks with a clear mission: they wanted to build a company that focuses on giving back through the industry they know best – diamonds and jewellery. Having researched lab grown diamonds for 15 years, they finally decided to introduce these innovative and sustainable diamonds through Smiling Rocks. The co-founders value sustainability and maintain the agenda of protecting the planet and supporting its main pillars by working together with NGOs, as well as monitoring the carbon footprint and impact of the business.
Categories
Lab Grown Diamonds & Jewellery
Distribution
USA, Australia, UK, Europe, Japan, Korea, Hong Kong
A WORD FROM THE CEO
I am very proud and excited to be a part of a positive change and to work with Positive Luxury guiding us towards success in sustainability in our business. It is very important, especially today, for businesses to think about the planet and its wellbeing. We need to be more responsible and take chances to make changes and inspire others. This journey is very personal to my brother and me. I am very happy to see it come to life and experience the positive impact many individuals and communities experience through the involvement of our team, customers and partners.
ZULU GHEVRIYA
CEO & CO-FOUNDER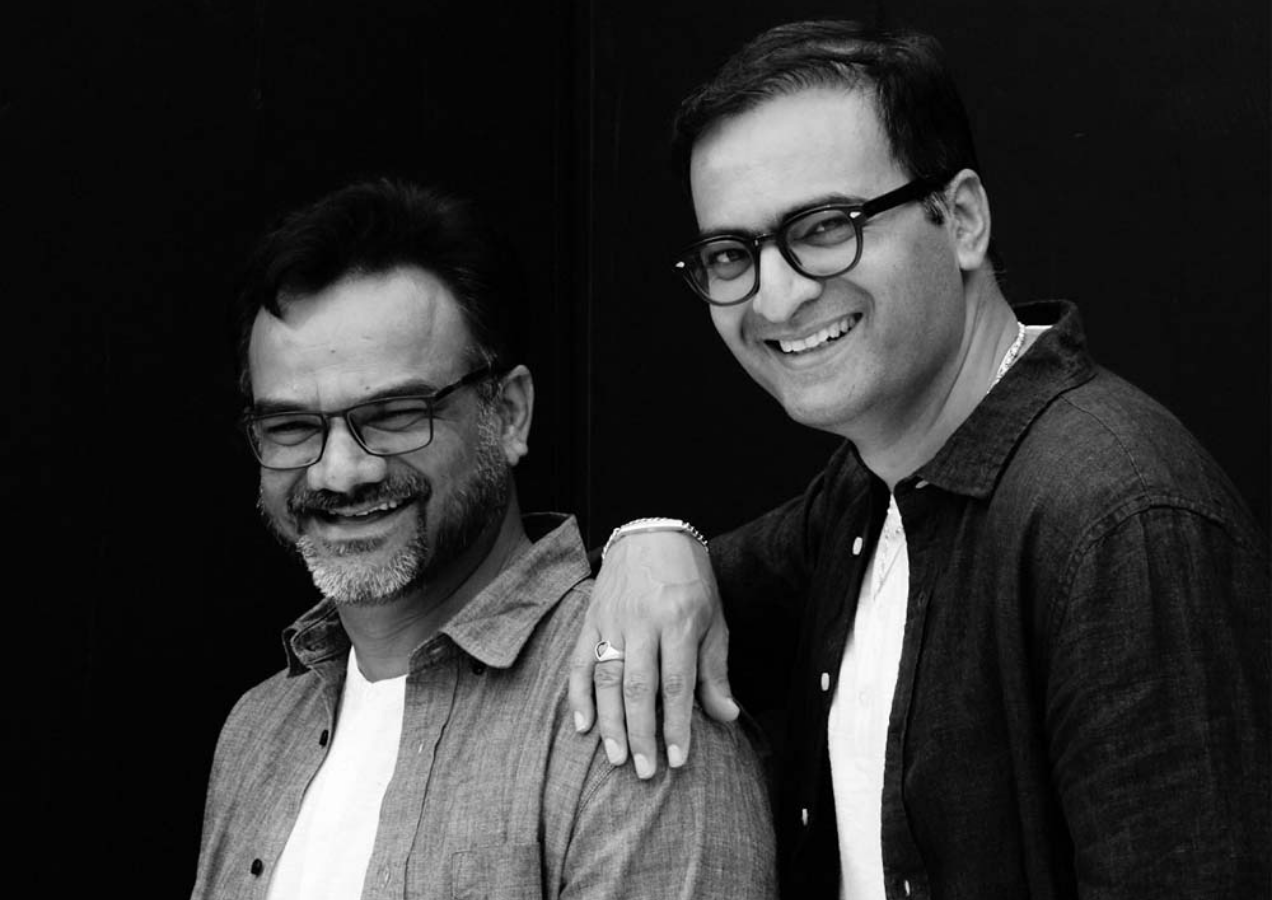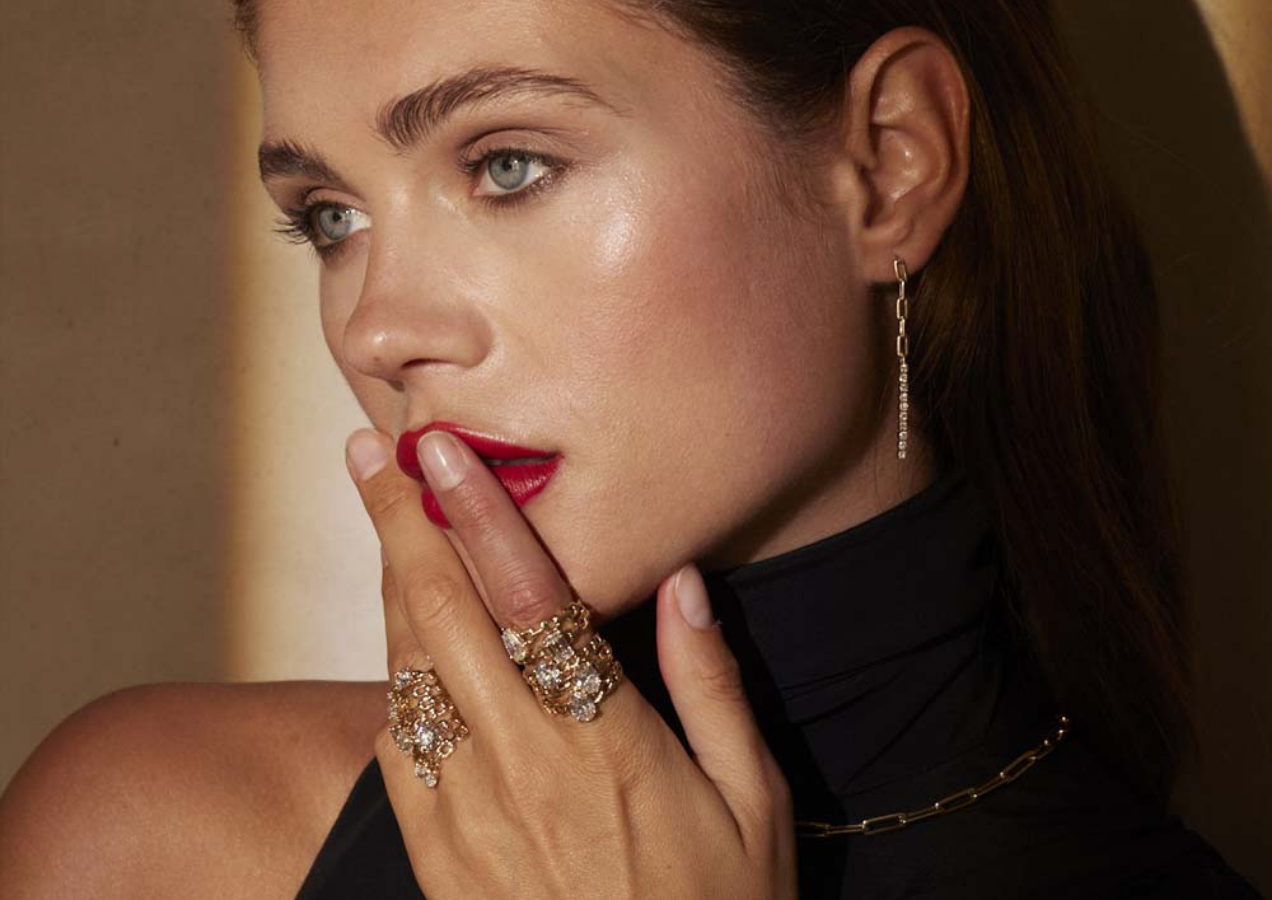 BUTTERFLY MARK TESTIMONIAL
The Butterfly Mark gives us credibility and confidence to our partners and consumers to trust Smiling Rocks and its sustainable initiatives. With Positive Luxury's guidance, we can understand which areas are important and improve our efforts on this journey of sustainability.
Case study
COMMUNITY
For every purchase you make, Smiling Rocks Foundation will donate 3% to the client's choice to a variety of charities that support: a) Education Support- providing scholarships to students and building Digital Libraries in underprivileged schools, b) Medical Support- providing funding and resources for surgeries in underprivileged countries and covid relief, c) Animal Protection- to restore habitats and protect nature and the extraordinary species that inhabit some of the last wild spaces d) Environmental Protection.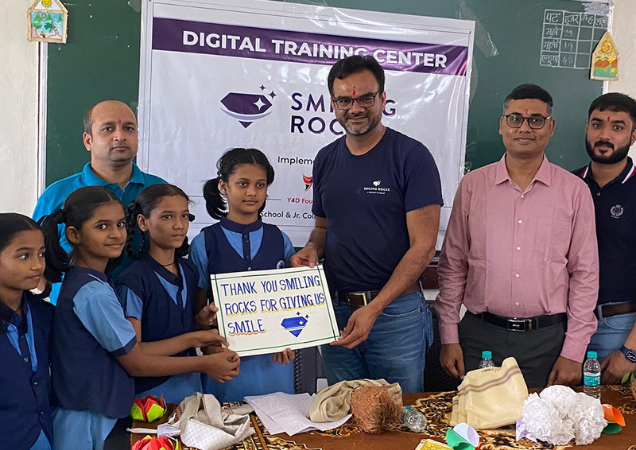 Case study
ENVIRONMENT
Smiling Rocks has launched a Carbon For Carbon initiative. They are working with NGOs to launch this campaign and research the amount of CO2 produced by one human cycle which will be offset with the amounts of trees that need to be planted to improve the environmental impact of unnecessary carbon usage. Smiling Rocks has planted 145,620 trees and removed 23,000 Pounds Ocean Trash. Smiling Rocks Loose Diamond department is a member of 1% for the Planet, dedicating its 1% of the loose diamond revenue to environmental causes.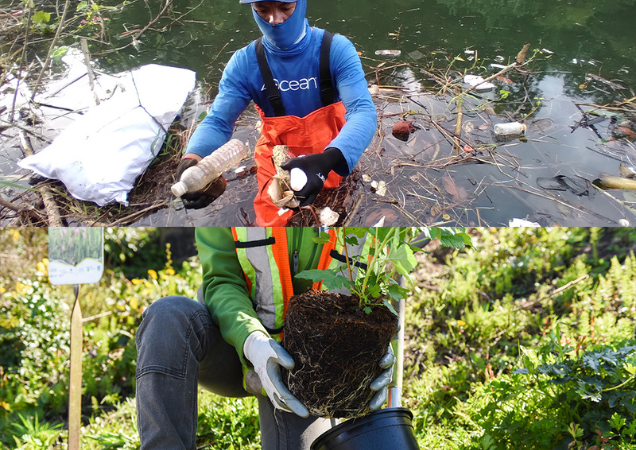 Case study
PACKAGING
The brand is using recyclable materials and fabric, biodegradable materials and FSC certified papers for its packaging, displays and catalogs. It believes in using sustainable materials to reduce impact and carbon emission in its business practice.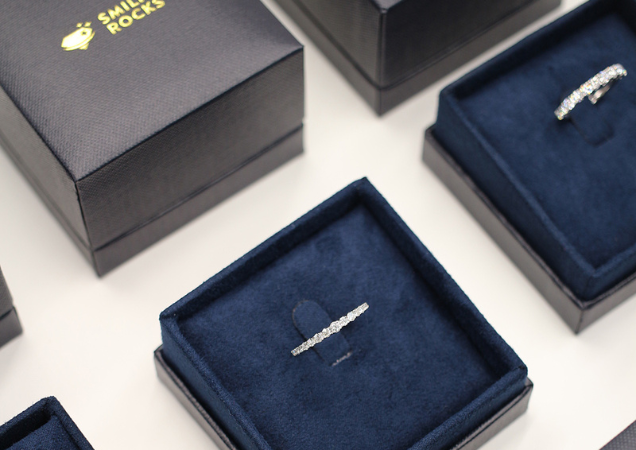 WHERE NEXT?
Smiling Rocks is excited for what is ahead with their sustainable and business journey. They are researching renewable resources that can be used in their production, ensuring the inclusion of diversity and equality in recruitment, collaborating with supply chains to work together on sustainability and best business practice and implementing more charity projects that are supporting different people and needs in this world.