< Back
BEAUTY & FRAGRANCE
SEPAI
The highest cosmetic quality skincare, Sepai's bespoke and delicate approach to beauty is completely unique. A driving force in laboratory-based products, their brand DNA is inherently about transparency – coupled with sustainable sourcing, zero-waste production methods and a strong sense of social responsibility. This is beauty that is truly beautiful.
SUSTAINABILITY PURPOSE
Sepai aims for the creation of products considering three key pillars of sustainability: social, economic and environmental. Our goal is to create clean and efficient products, taking into account the impact of the work put into our creations. Therefore ingredients, sourcing, production and packaging are always thoroughly considered factors in order to offer you luxury products that are responsible – for your skin and also the world around it.

Headquarters
Barcelona, Spain
Categories
Skincare cosmetics
A WORD FROM THE CO-FOUNDER
Sepai wants to offer real results and benefits – not only in the short term, but also the long term. We always say: 'If you care how your skin will look in 10, 15 years, this is the brand that you need to use.'
PAOLA GUGLIOTTA
CO-FOUNDER AND CEO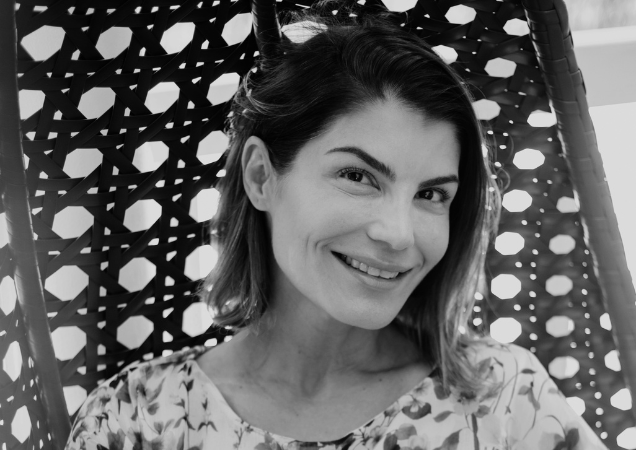 Case study
PACKAGING AND LOGISTICS
Sepai has successfully replaced all plastic in their product packaging with FSC certified paper and redesigned their packaging to allow for less material to be used. The brand also runs a consumer packaging reclamation programme and offers product discounts to incentivise consumer participation. Sepai is able to lower their emissions by manufacturing locally in Spain, avoiding air shipments and limiting the number of shipments to only 3 per week.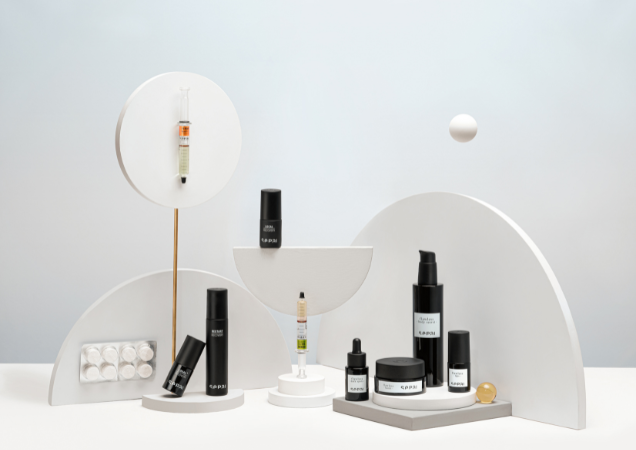 Case study
SUSTAINABLE SUPPLY CHAIN
Sepai prides itself on nurturing an ethical and fully traceable supply chain. For Sepai it all begins with choosing the best ingredients. Any raw material supplied by Sepai must be ISO 16128 certified to ensure their natural and organic origin. Priority is given to ingredients closer to home whenever possible to avoid and minimise emissions from transportation. The level of visibility, rigorous supplier selection process and 100% compliance with Codes of Conduct by their subcontracted manufacturers ensures Sepai is able to maximize their positive environmental and social impact throughout the whole value chain. The company has established metrics and goals for the elimination of restricted substances and chemicals of concern from their skincare products.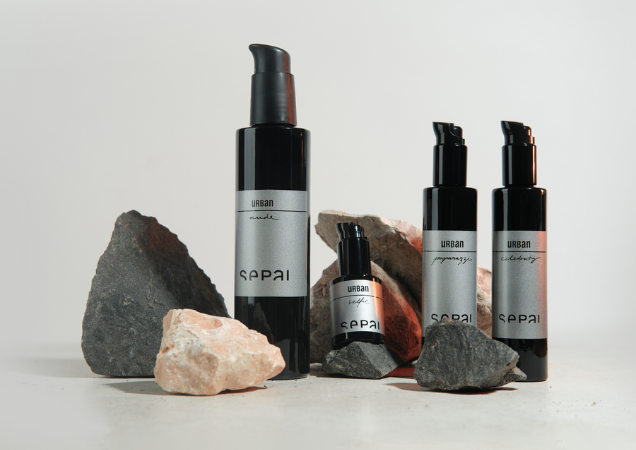 Case study
SUSTAINABILITY CULTURE & COMMUNITY
Ensuring diversity, inclusion and wellbeing of all teams and the local community is a key success factor for Sepai that is also reflected in brand imagery and promotional material. Teams at Sepai are encouraged to develop skills not only for their core job responsibilities but sustainability overall through paid learning and skills development opportunities. The brand partners with Asproseat, a non-profit foundation, to offer employment for people with disabilities.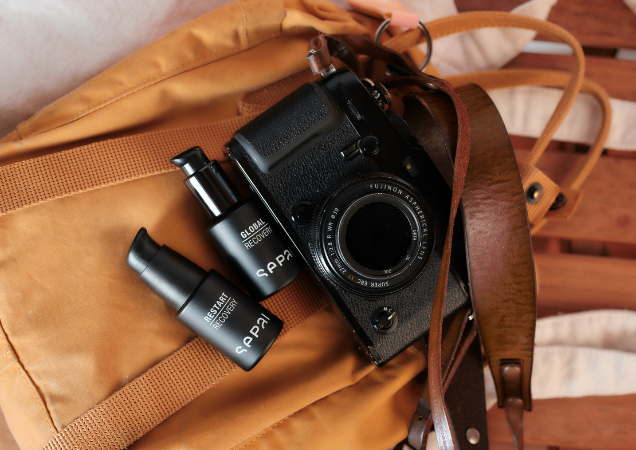 Case study
OPERATIONS, REPORTING & INNOVATION
First and foremost, for Sepai, it is all about product innovation to deliver highest performing skincare and maximizing the efficiency of natural ingredients that they are able to deliver through innovative ingredient formulations, use of biotechnology and pioneering cold press production process. Sepai ensures transparent communications with all stakeholder groups through their sustainability report and easily accessible educational sustainability content on their website. All of the brand's products are designed and manufactured locally in Spain to ensure traceability and to limit product transportation that way significantly lowers their carbon footprint.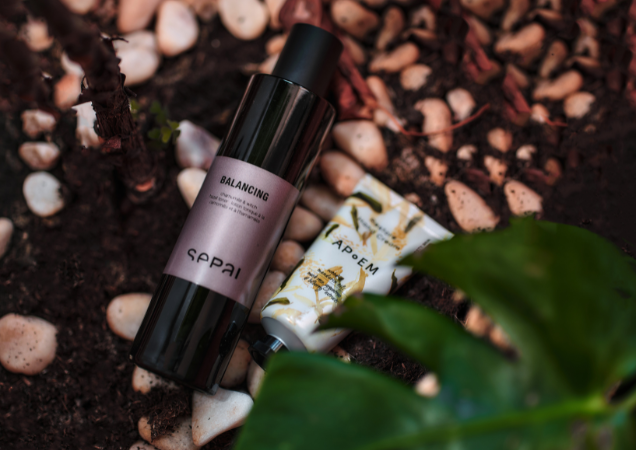 WHERE NEXT?
Sepai is focused on maintaining its sustainable promise, as well as constantly reviewing all of the production processes in order to reduce its carbon emissions and waste, while being energy efficient and respecting social commitment and ethical material sourcing.