< Back
BEAUTY & FRAGRANCE
SEABODY
SEABODY is an Irish founded and innovation-led beauty and wellness brand that is setting the standard in high efficacy, natural, marine plant based skin care and supplements. Their passionate team of biochemists and nutritionists take cues from nature and human biology to develop each bespoke formulation, powered by organic marine molecule concentrates with potent regenerative, protective, and restorative properties identified in the laboratory for their novel properties and healthy benefits.
SUSTAINABILITY PURPOSE
At SEABODY, transparency, integrity and impact are at the core of all it does, from Sea to Self. Seabody has achieved the elusive with creation of a high efficacy, natural, luxury skin care and supplement products with sustainability at the core. It is working towards a fully circular model and this informs and guides all decision making across the supply chain. This includes zero waste bioprocessing, marine ecosystem and climate protection, supplier, partnerships, co-ingredients and component selection. Every element is considered.

Categories
Beauty & Wellness
A WORD FROM THE CEO
At SEABODY we pride ourselves transparency and positive impact on human, ocean, and planetary health. We have leaned into circularity and regeneration as a guiding principle across the business, in our innovation, organisation and operations and look forward to deepening our relationship with Positive Luxury and our collaborative journey of continuous improvement.
Helena McMahon
CEO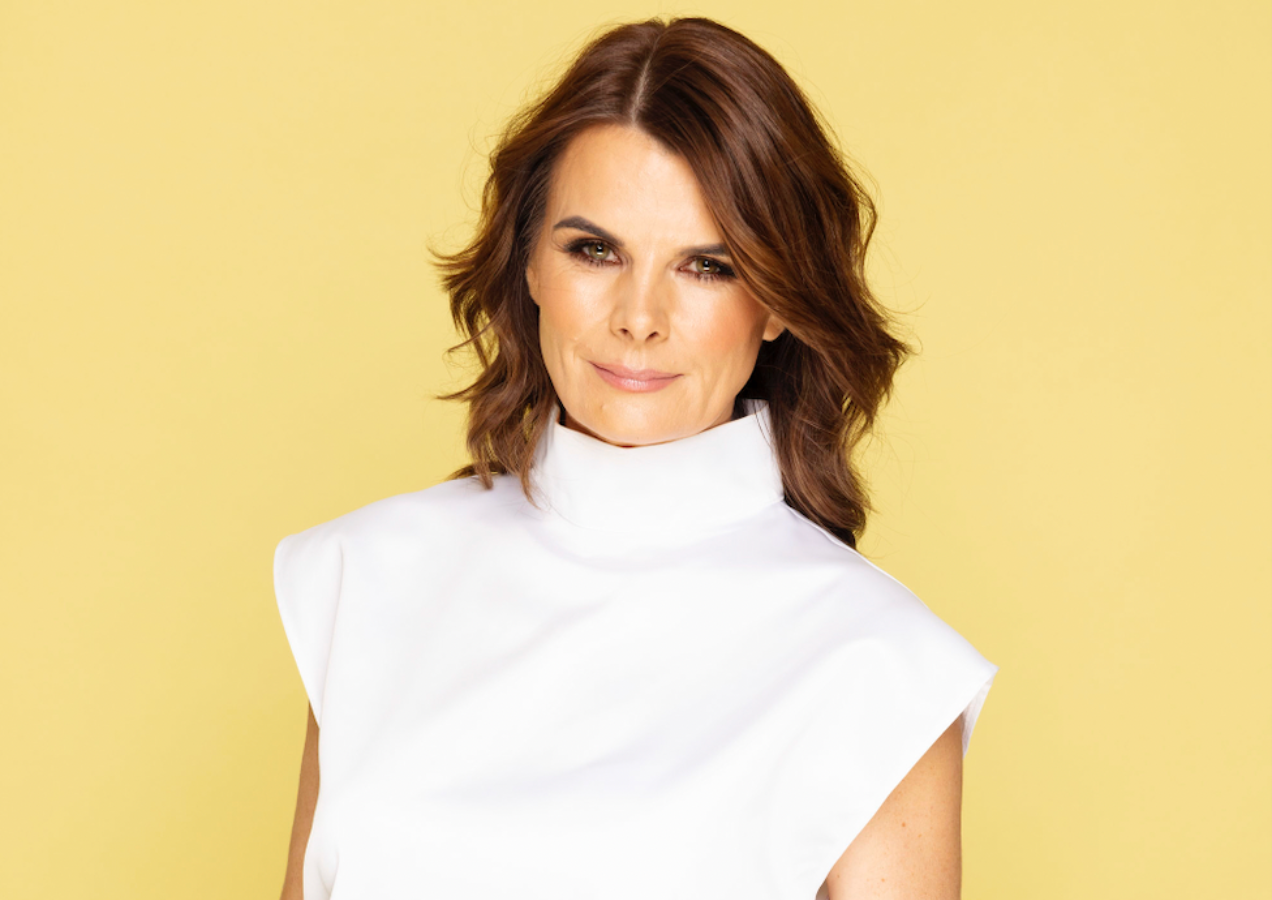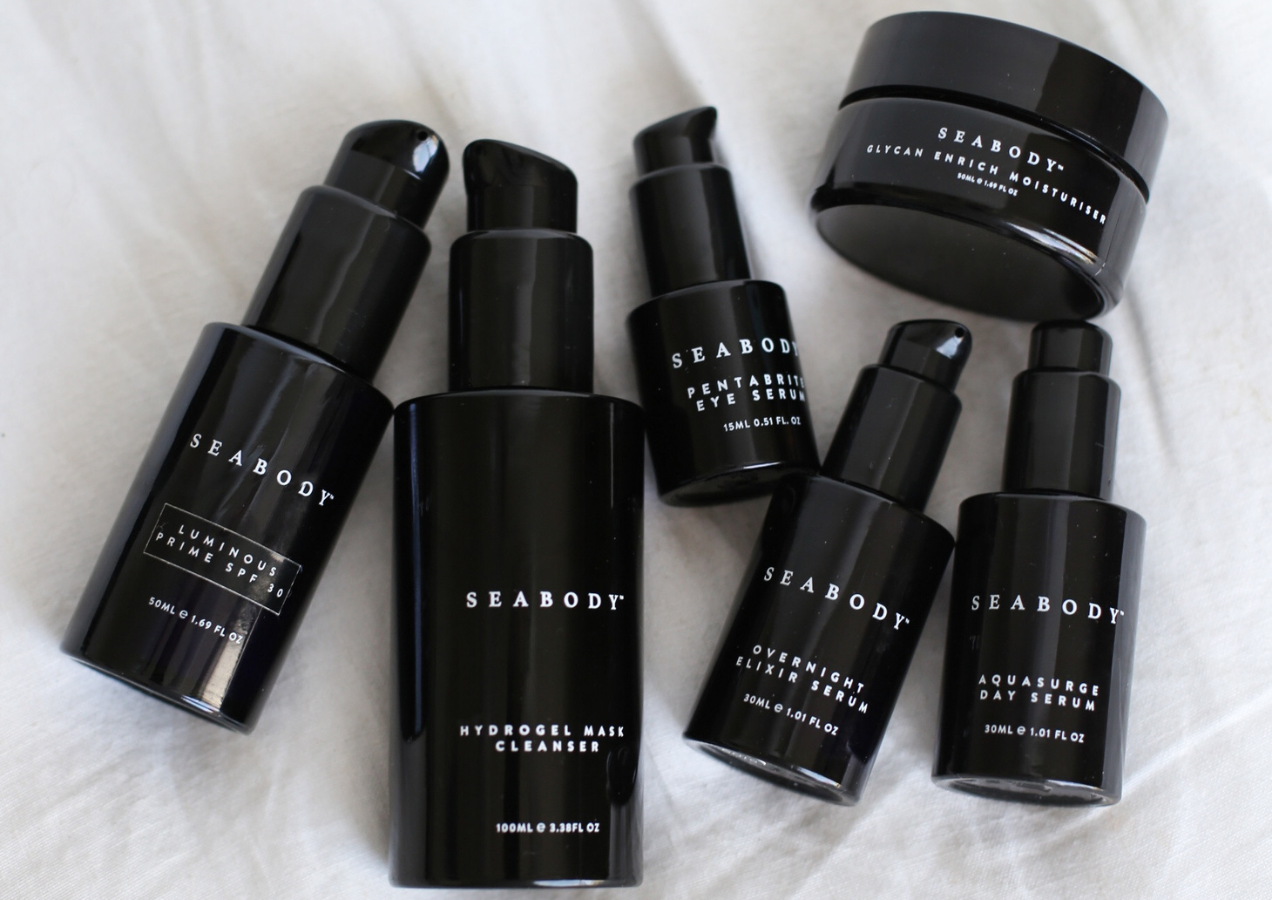 BUTTERFLY MARK TESTIMONIAL
Seabody places a huge value on certification for validation and standard setting. The Butterfly Mark is globally respected trust mark representing the highest standard of luxury and sustainability which consumers can rely on at a time of so much noise and mix messaging. The ESG+ assessment will further elevate and validate the work we have been doing for the past 4 years. With new sustainability related innovations and knowledge emerging daily no company can stand still, there will always be improvements to be made. The ESG+ work with Positive Luxury will be central to this optimisation, future proofing, trust, transparency and relationships with our community, from Sea to Self.
Case study
SUSTAINABLE SOURCING
As a proud Irish brand, SEABODY ensures that its local, Irish sourcing is central to its operations, meaning it has visibility and database records for all its Tier 1 suppliers. To minimise the harm to the planet, SEABODY source only sustainably cultivated and hand harvested seaweed, from which their potent algal phytonutrients are isolated, working from biodiscovery to biodesign. SEABODY's production approach is focused on low impact, in terms of the materials they source, to the ingredients they consider and the animal welfare they maintain with their certified Vegan standard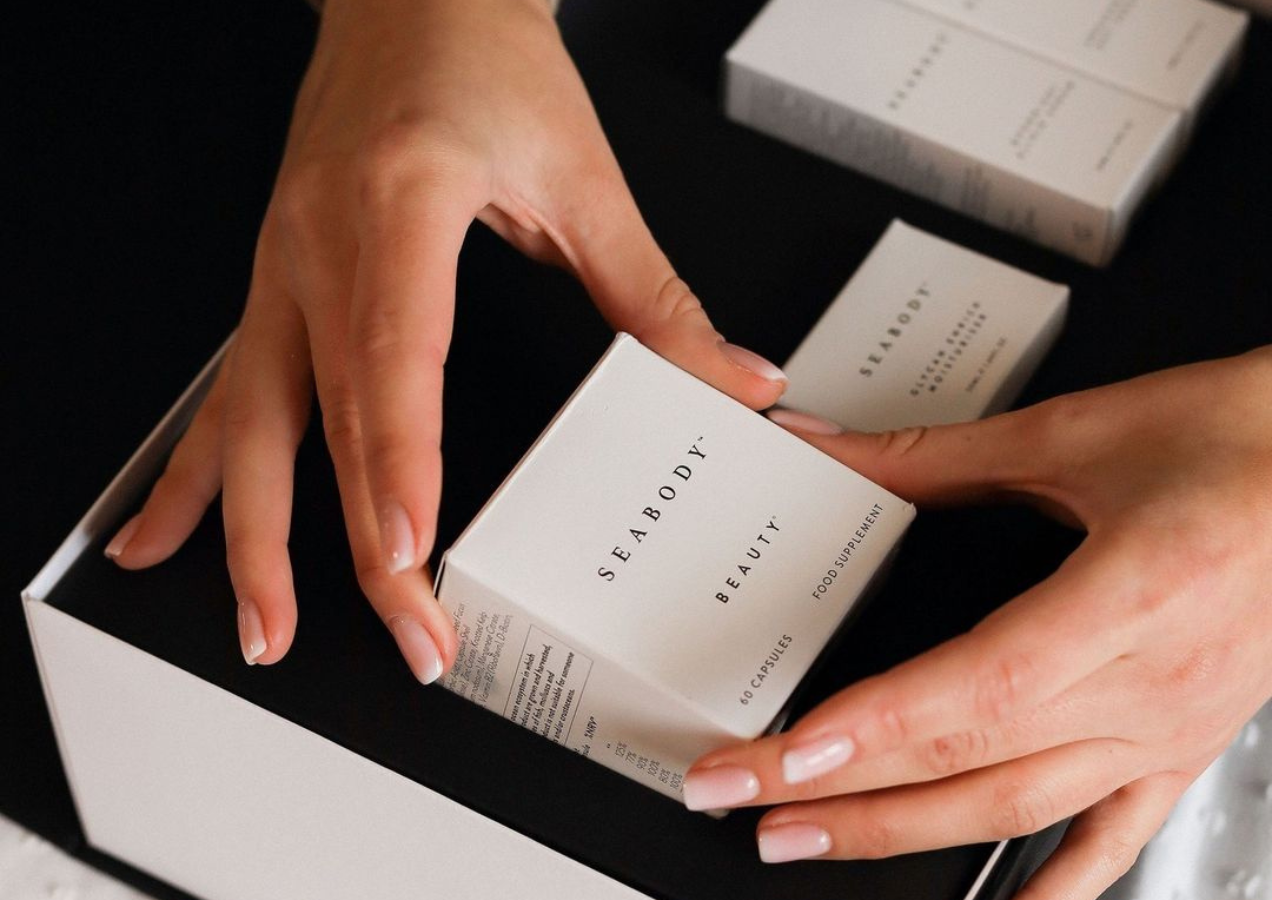 Case study
Sustainability Purpose
SEABODY's purpose is to sustainably harness the health, beauty and regenerative powers of ocean plants for the benefits of people and planet. To activate this purpose, at the heart of SEABODY's business is a culture that practices social and environmental sustainability, demonstrated with leadership commitments, internal awareness and education opportunities, and an encouragement to all staff to incorporate sustainability into their jobs. SEABODY is both focused on balancing the needs of the organisation and those of future generations.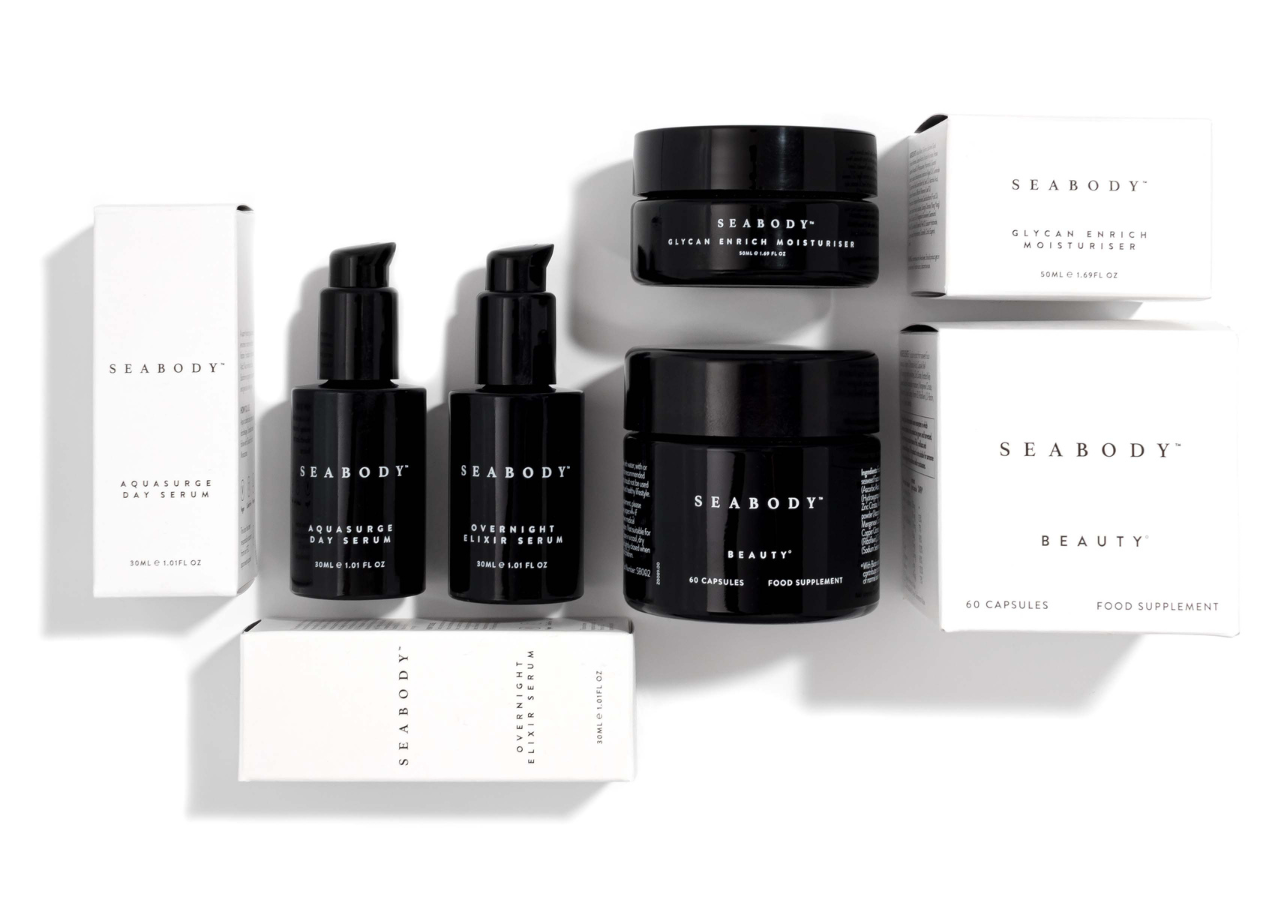 Case study
CIRCULARITY
The principles of a Circular Economy are not add-ons to SEABODY's company strategy but are central components that give the brand clarity of purpose in all that it does. Their mission is to create a Circular Marine Health & Beauty company, producing high efficacy, clean label products that benefit the entire SEABODY community from Sea to Self. The concept of a Circular Economy is central to their ethos, and they have a 3-fold approach to this:
1. The design out of waste and pollution
2. An extended life cycle for both materials and products
3. The regeneration of natural systems to encourage a range of environmental benefits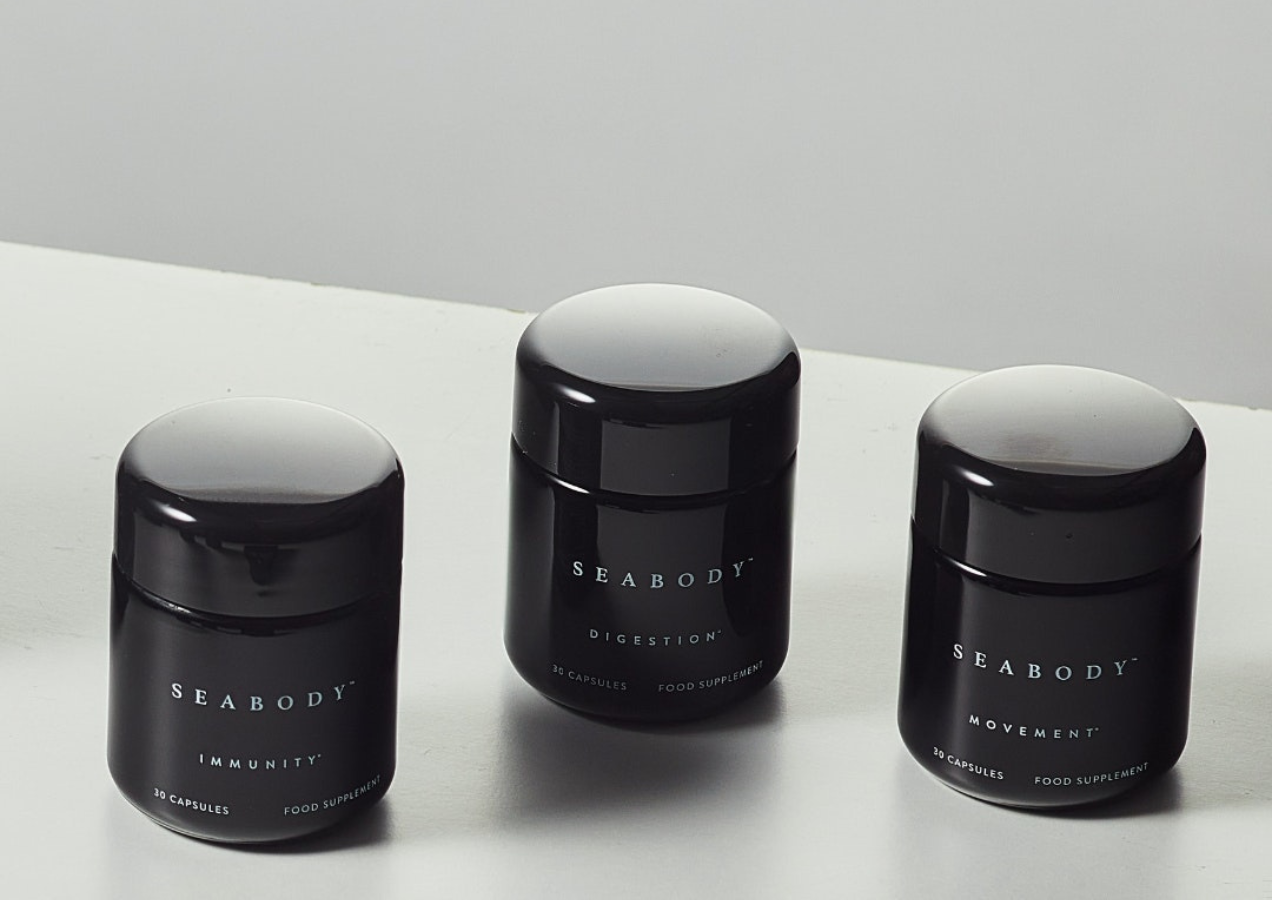 Case study
COMMUNITY INVOLVEMENT
Community is everything at SEABODY, and it is deeply focused on, and aware of, its potential to deliver impact along their supply chain from Sea to Self. Its community commitment begins with its local harvesters in the west of Ireland whose knowledge of sustainable harvesting along the coastline has been developed for hundreds of years, and acknowledgement of this is reflected in the fair price paid for the seaweed biomass. SEABODY has been the main sponsor for a local lady's football team MKL Gaels since 2019 and the company has sought to further its positive impact by engaging with charities and NGOs that align with their mission, with a focus on the marine environment, human and planetary health, including Liquid Therapy and the Royal National Lifeboat Institution.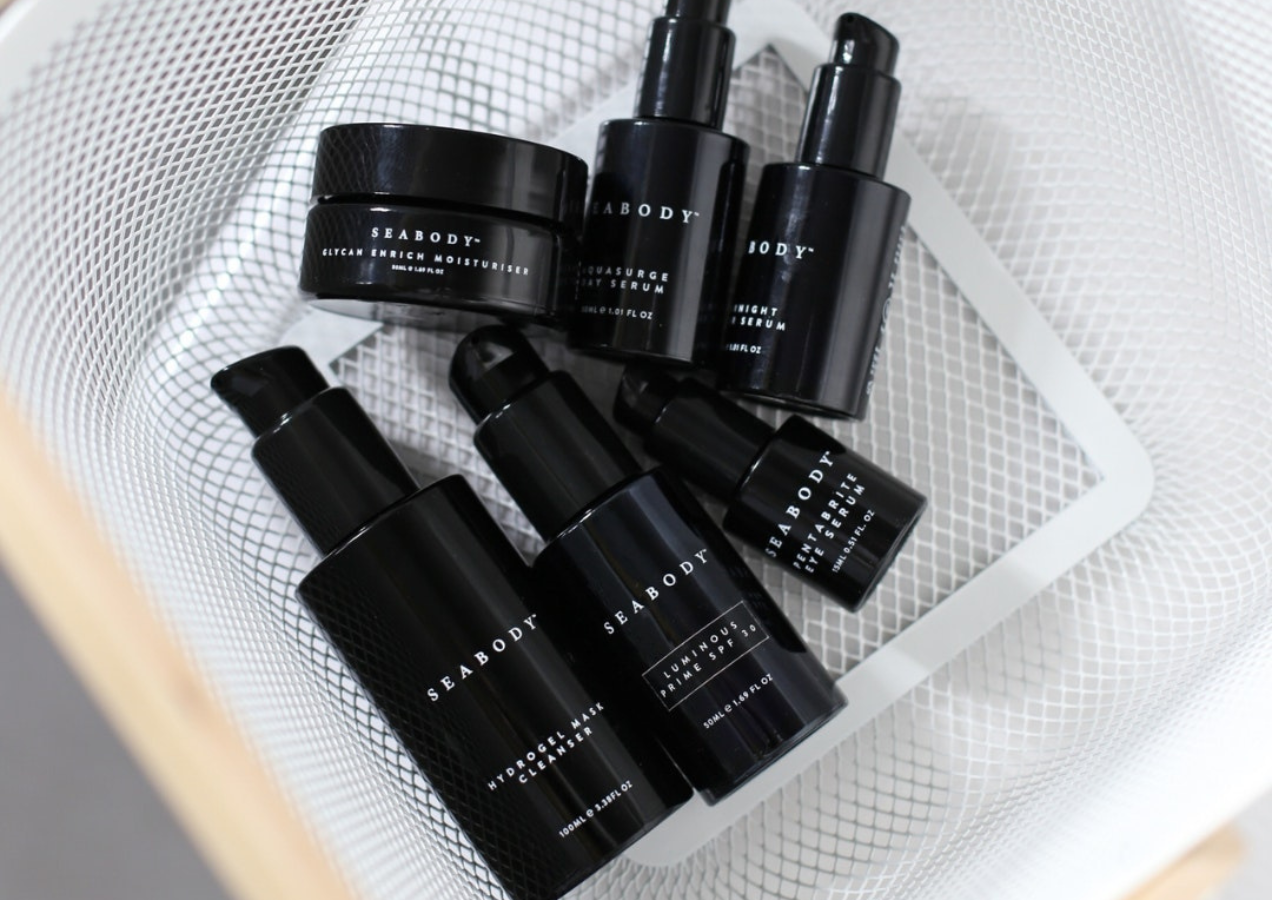 WHERE NEXT?
Sustainability is a journey & as innovations and new ways of working come on line there will always be a new step to take. SEABODY will continue to invest in, and advance its ESG+ performances through innovation & engagement with its community. Continuing to consider every element, from sea to self.