< Back
LIVING
SARAFUMI
Born on the island of Guernsey, Sarafumi is a thoughtfully created natural candle and skincare brand developed to unite fragrance and memories holistically for the mind, body and home.
SUSTAINABILITY PURPOSE
Sarafumi originated from Sarah's passion for honeybees, which led her down a path of fragrance discovery, combining natural waxes with essential oils. Each product is hand-made by Sarah and is designed to stimulate individual senses and produce a uniquely comforting, enjoyable environment making new fragrance memories. The island of Guernsey continues to be an inspiration to Sarafumi. The brand aims to promote the natural beauty of Guernsey through their creations and develop products with natural fragrances the earth has to offer. The islands historical language of "Patois" is included in the candle's product names, keeping their roots to where the brands journey first began. Sarafumi was born with conscious design in mind utilising selected, natural ingredients from responsible suppliers. The brand provides its clients with full transparency and education of ingredients used within their products. Sarafumi are also committed to continually supporting various charities.

Categories
Beauty & Home Fragrance
Distribution
Guernsey & UK
A WORD FROM THE FOUNDER
For a small brand at Sarafumi we strive to do our best to look forward and to see how we can do things better. Whether that's alternative sustainable packaging, talking to suppliers on what we are trying to achieve. Working with trusted suppliers that can provide us with quality ingredients while supporting raw material supplies in their countries with projects. Creating each artisan product with love and care, with ingredients that are helping to support others.
SARAH KELLY
FOUNDER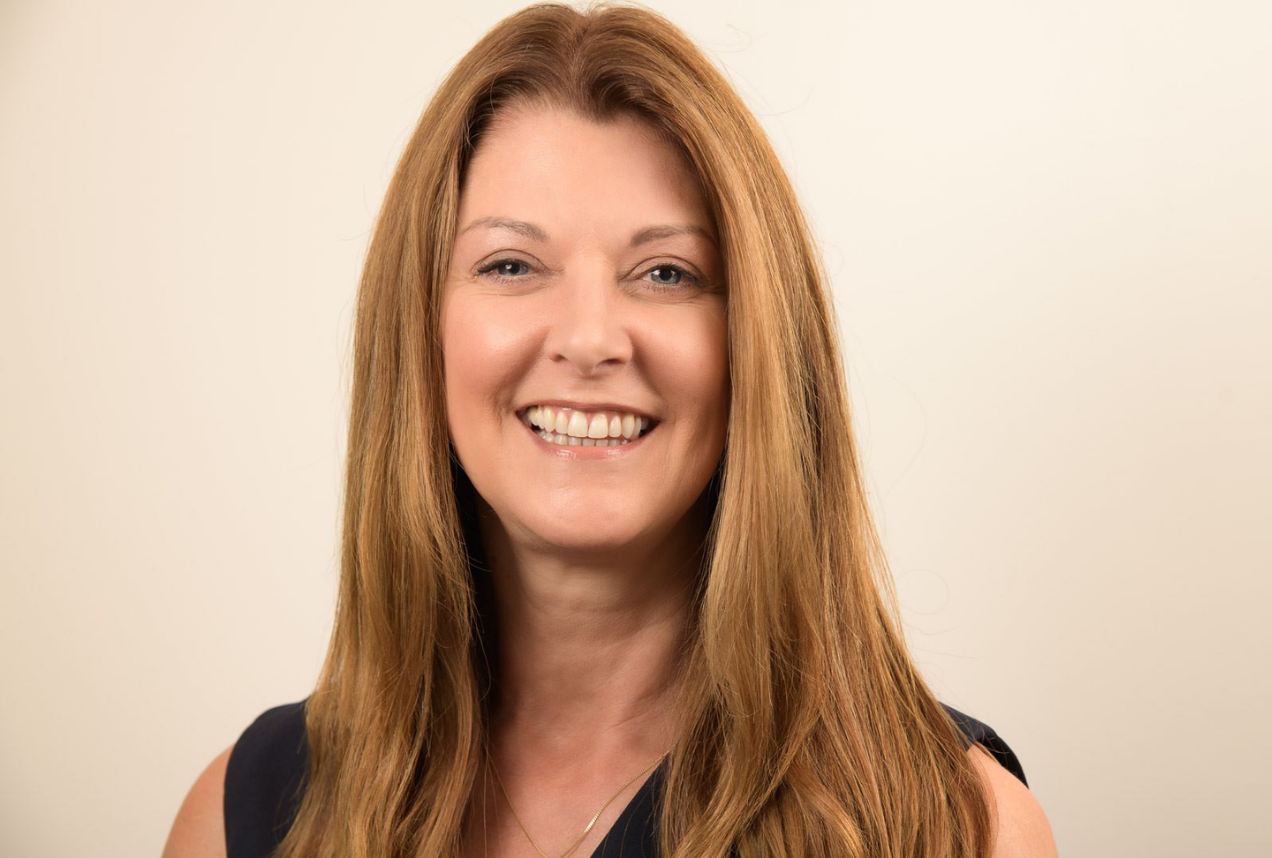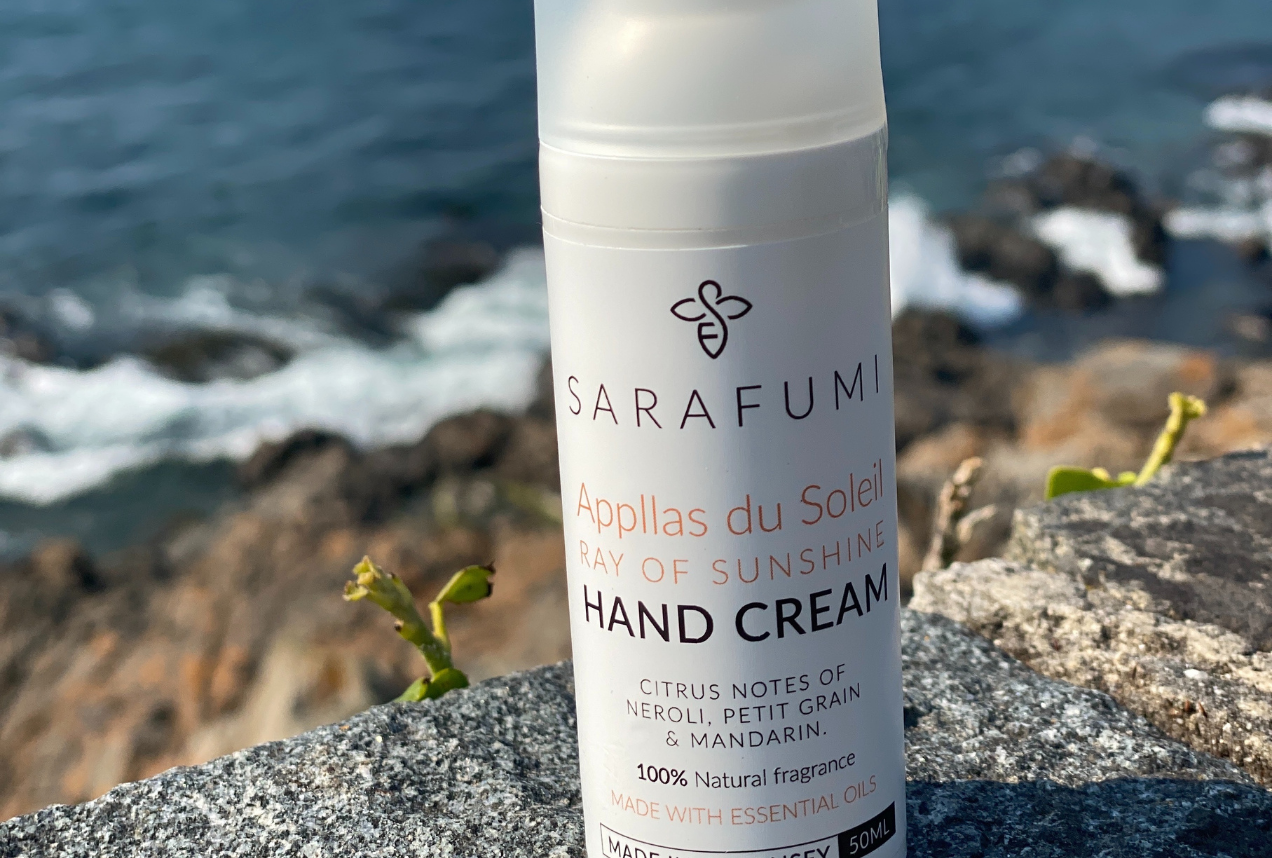 BUTTERFLY MARK TESTIMONIAL
Working with Positive Luxury to address, Sustainable, Governance, Environment and Social issues, that normally wouldn't be looked at in such depth. PL certification has helped Sarafumi to become a trusted, accountable brand, customers can trust.
SARAH KELLY
FOUNDER
Case study
CIRCULARITY & WASTE
ENVIRONMENT
Sarafumi has adopted recyclable packaging and in 2022 added aluminium packed product refill containers for the diffuser range. The brand has also introduced primary product packaging reclamation programme for all candle jars to be cleaned, refilled and sold at a discounted price while also offering ideas for how to upcycle glass containers at home. Plastic containers used for skin and body care product ranges is fully recyclable.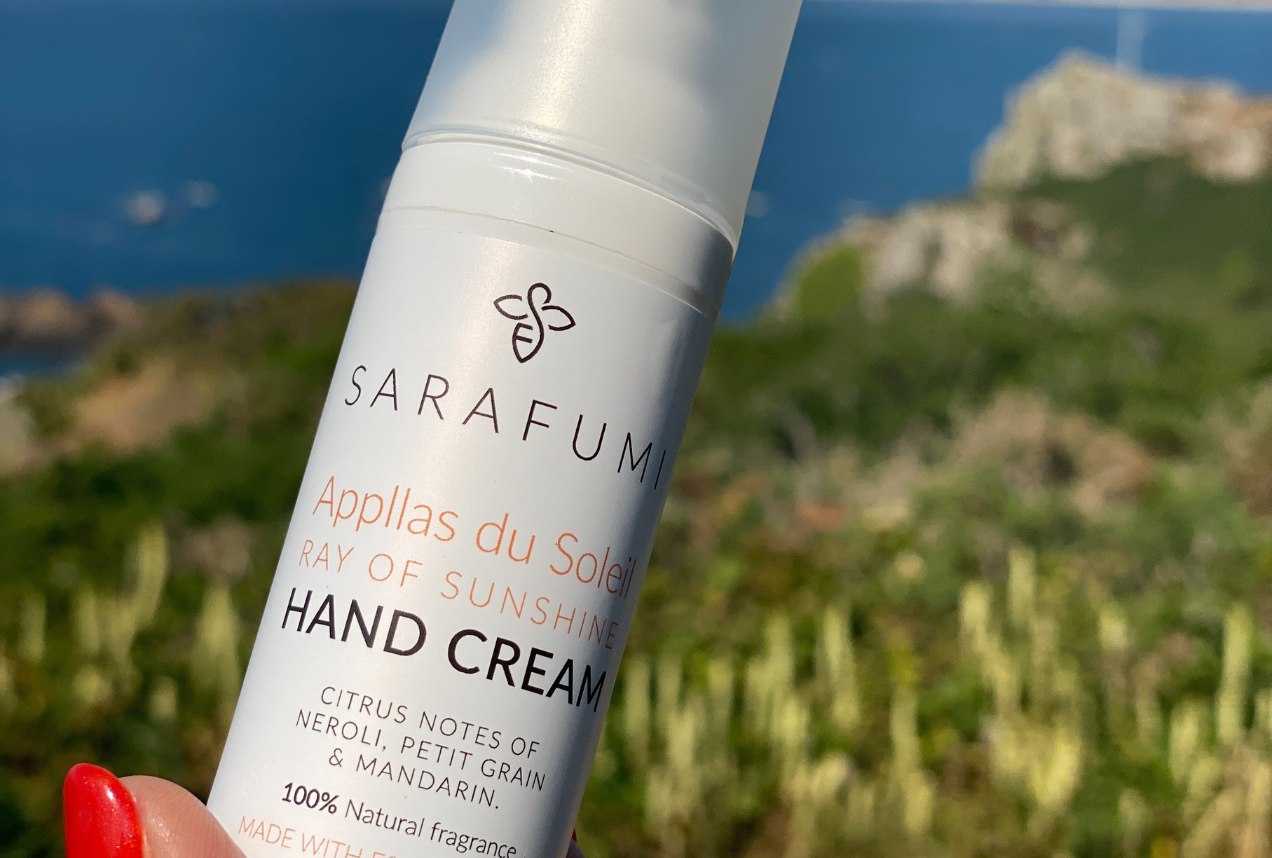 Case study
SUSTAINABLE SOURCING
GOVERNANCE
Sarafumi has achieved complete visibility over its supply chain and in 2023 implemented a supplier code of conduct to ensure the brand's sustainability commitments are reflected in their supply chain. Sarafumi's core material suppliers are ISO 14001 and ISO 9001 certified displaying their commitment to environmental sustainability and social responsibility. Plus, in 2023 Sarafumi obtained its Leaping Bunny certificate for home fragrance line and intends to apply for the same for her skincare. Other supplier sustainability credentials include Ecocert, Vegan Society for Cruelty Free and Non-GMO Project accreditation.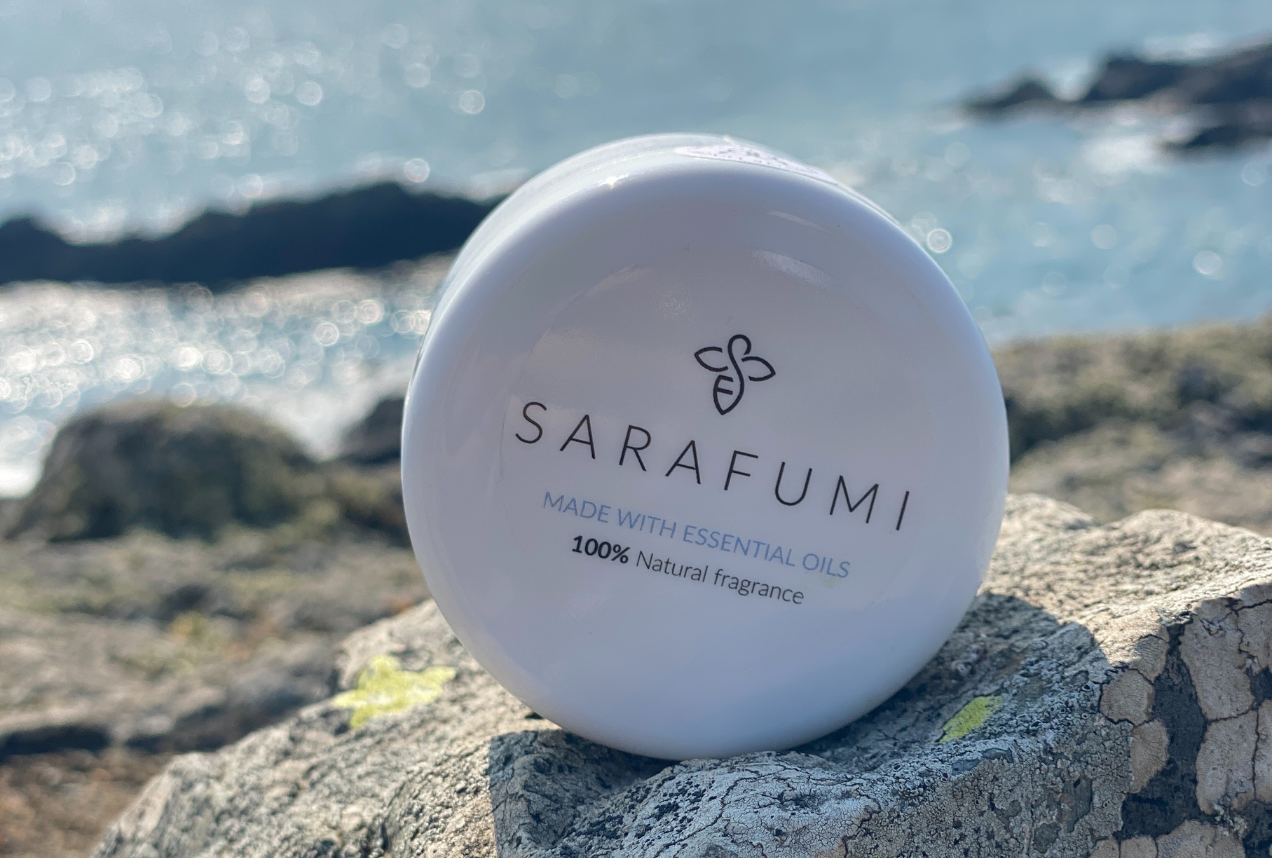 Case study
COMMUNITY INVOLVEMENT
SOCIAL
Sarafumi supports and gives back to the local community via a long lasting relationship with the Pink Ladies Breast Cancer Support, a support group for cancer patients, and Guernsey Mind, a mental health charity. The brand supports the chosen charities through donations and by participating in volunteering opportunities. Sarafumi has also participated in Moon Walk London uniting against breast cancer and The RBC Walk of Hope which aims to raise awareness around suicide and support Guernsey Mind's ongoing work regarding suicide preventative training.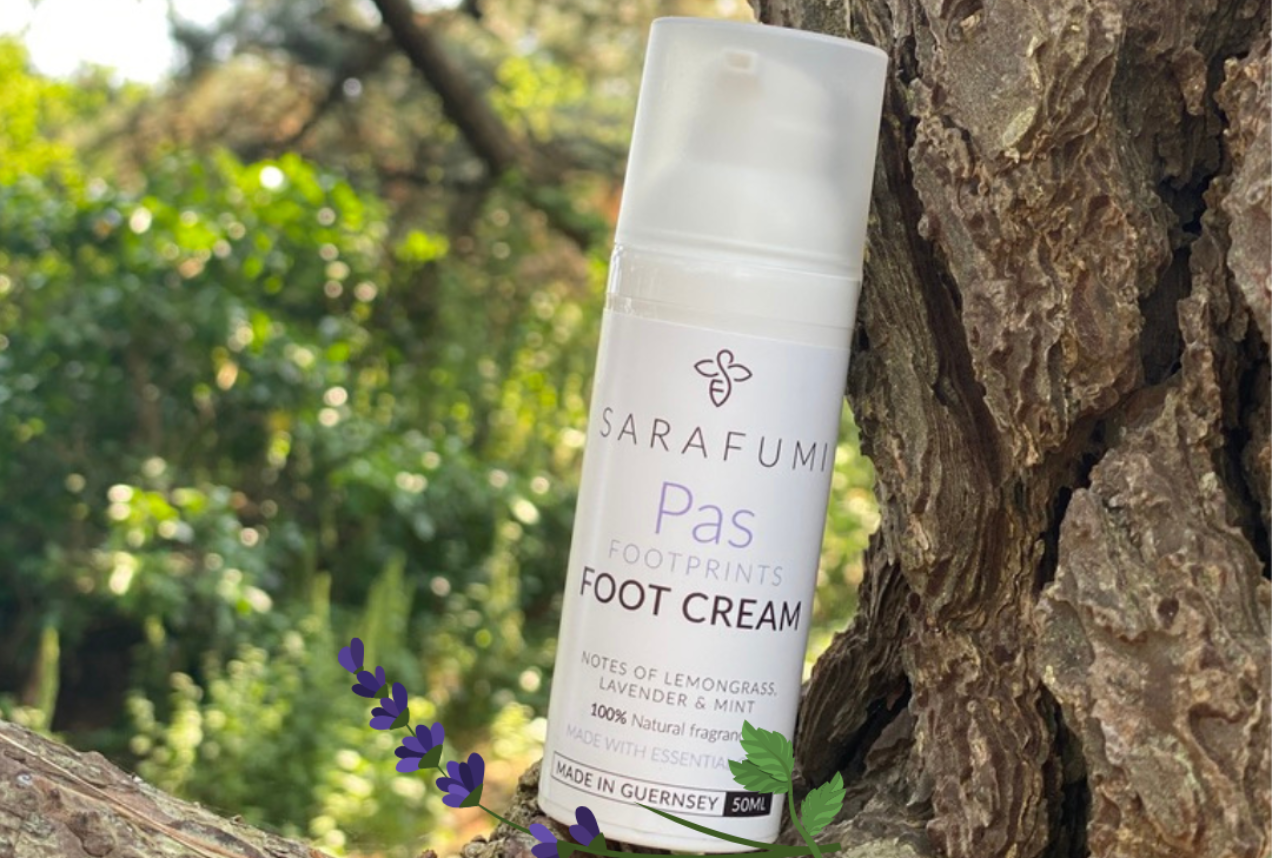 Case study
MATERIALS & ANIMAL WELFARE
ENVIRONMENT
All of Sarafumi's product range is hand-made using 100% natural ingredients free from micro-beads and micro-plastics. A full list of ingredients along with their functional and healing properties can be found on the brand's website. All products have been tested against the ISO 11930 criteria to ensure safety of products for use and all products are free from harmful and toxic chemicals. One of the brand's main product ingredients is beeswax from a bee farm located on site. The brand has implemented a thorough animal welfare policy to ensure the health and wellbeing of the bees is assured.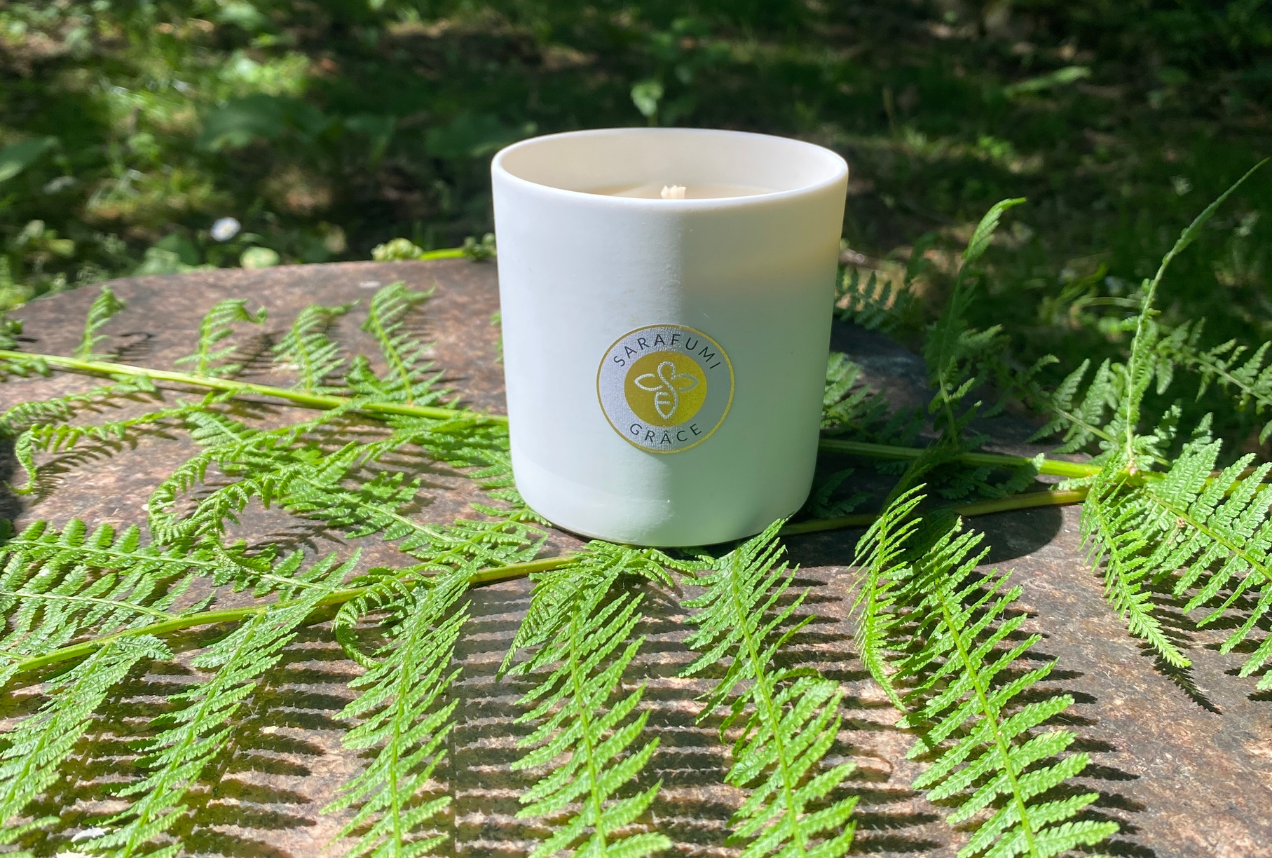 WHERE NEXT?
Sarafumi is working towards producing a smaller footprint and looking for innovative solutions to improve its current position.