< Back
BEAUTY & FRAGRANCE
ROMILLY WILDE
Romilly Wilde harnesses the power of biotechnology to create ingredients that are identical to those found in nature, but without the negative environmental impact. Biotechnology is the science of replicating natural ingredients in a sustainable, lab-grown environment. Not only are biotech ingredients more sustainable, but they are also skin-mimetic. This means that they are readily recognised by human skin, and are subsequently better absorbed and more effective than their pure counterparts.
SUSTAINABILITY PURPOSE
Sustainability has always played a part in Romilly Wilde's procurement, however packaging is a constant challenge as the market is moving faster than the suppliers can evolve. Romilly Wilde want to highlight how the beauty industry can be sustainable in all regards, not just in conscious formulations but in the polluting of our planet on an industrial level, something the beauty industry needs to recognise and make steps to make change. This is a moral and ethical 'must' for all businesses in fashion and beauty.

Products
Transformative cellular skincare
Distribution
UK, Europe, USA
A WORD FROM THE FOUNDER
The Romilly Wilde ethos has always been to disrupt the norm. From the start, we have wanted to create something unlike anything else on the market. We offer our customers something that not only excites and stimulates their skin at a cellular level, but that is exciting and joyful to use. Our products create an immediate sense of integrity, purity and transformative impact on the skin and on the environment.
SUSIE WILLIS
FOUNDER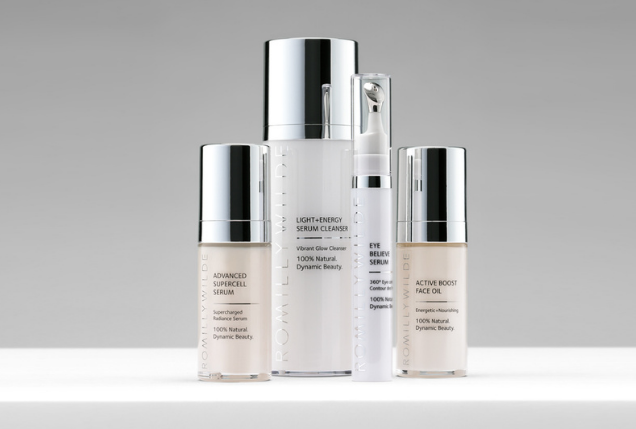 Case study
100% NATURAL AND FREE FROM ANIMAL TESTING
By using natural and biotech effective ingredients, Romilly Wilde develops skincare that is kind to people and the planet. 100% of their formulas apply biotechnology alongside natural science, which allows the brand to ensure the balance of the ecosystem of skin and soil. Romilly Wilde's formulas take advantage of the latest biotechnology science that harnesses the nutritional energetic properties from a plant's stem-cells. Romilly Wilde has been certified by the Leaping Bunny Cruelty Free certification, meaning they do not test their products or formulations on animals. They are also certified vegan, following careful auditing of every single ingredient for both its method and process.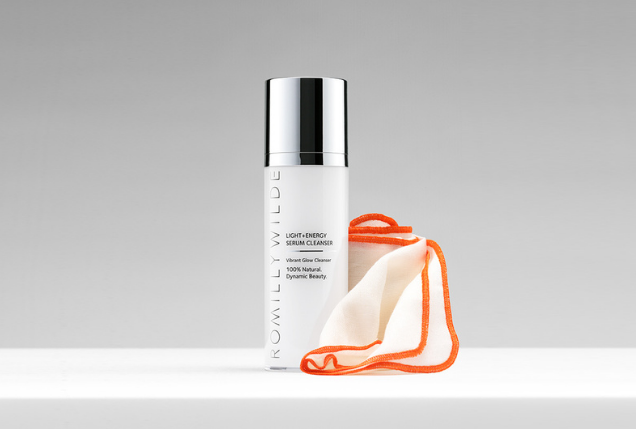 Case study
RESPONSIBLE PACKAGING
Romilly Wilde strive to seek innovative and sustainable packaging solutions to improve their environmental footprint. They are committed to moving away from single use plastics and use recycled glass where possible. The brand's packaging is currently recyclable and airless, keeping products fresh for longer. All paper packaging is FSC-certified, and the inks used are vegetable or soya-based.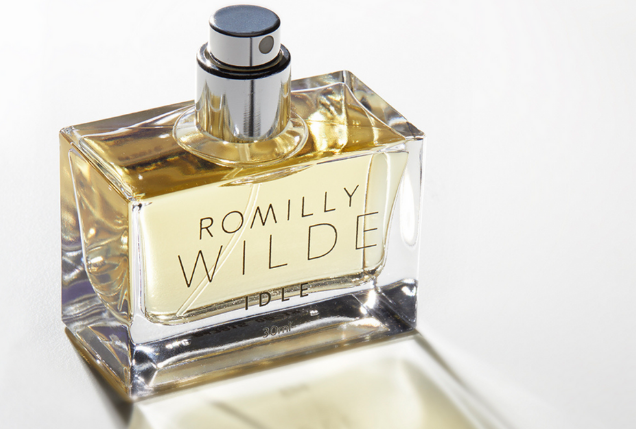 Case study
GOVERNANCE
Romilly Wilde's suppliers have been certified with ISO 9001 and 14001 which means they demonstrate the ability to consistently provide products which meet customers, regulatory and environmental performance requirements. They are also signatory to Romilly Wilde's Social and Environmental Code of Conduct.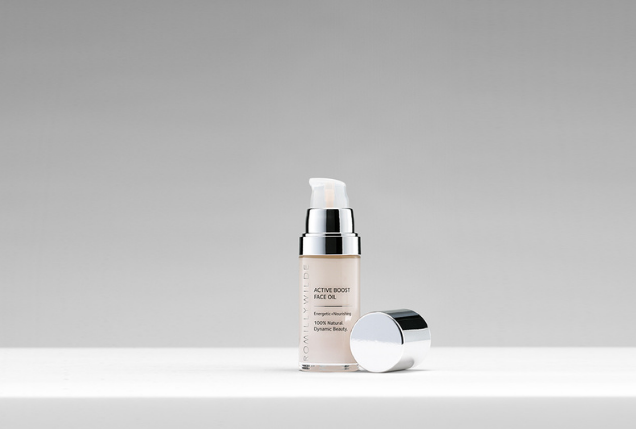 Case study
COMMUNITY INVESTMENT
Romilly Wilde is passionate about protecting the planet and all its inhabitants, championing the efforts of conservationists and organisations committed to safeguarding the livelihood and health of the natural world. They donate a percentage of their annual sales to support 'Cool Earth', a charity who works with rainforest communities to halt deforestation and its associated impact on climate change. In addition, Romilly Wilde donate products to 'Women for Women International', helping to rebuild the lives of women affected by conflict.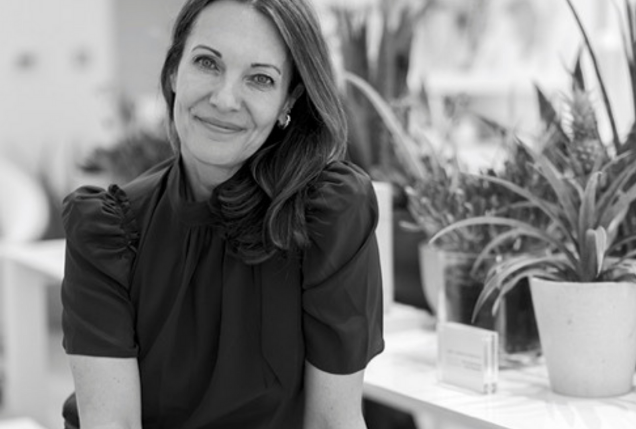 WHERE NEXT?
Romilly Wilde's focus is to join arms with fashion entrepreneurs to elevate the conversation on fashion and beauty and how brand owners can make procurement decisions that have a positive impact. Instead of relying on outside organisations to audit your commitment, your own business should self-assess and own the decisions based on a future that is both conscious and commercial. Opening your eyes and asking questions, getting involved and enquiring. Knowledge is key to getting insights, and once you see first-hand the toxic filth that the beauty industry spews into our environment, somehow the 'beauty' part vanishes into insignificance.