< Back
FASHION & ACCESSORIES
ocean+main
Inspired by the ocean, ocean+main crafts luxury, planet-friendly caftans locally made on Main Street in Los Angeles. Limited water and zero plastic are used in production for a sustainable choice for the ocean or Main Street.
SUSTAINABILITY PURPOSE
Sustainability means building a world where we meet our needs without denying future generations theirs. It is a shift in priorities where every decision is filtered through the lens of people, planet and purpose first.

Headquarters
Los Angeles, USA
Categories
Women's Apparel
A WORD FROM THE FOUNDER
For centuries, humankind has produced apparel in harmony with nature, but we have veered so far from that basic notion. At ocean+main, we strive to reconnect, to feel the people and places that inspire our clothing, to create calm among the chaos, with mindfulness and sustainability as the ultimate luxury.
MARY PRICE
FOUNDER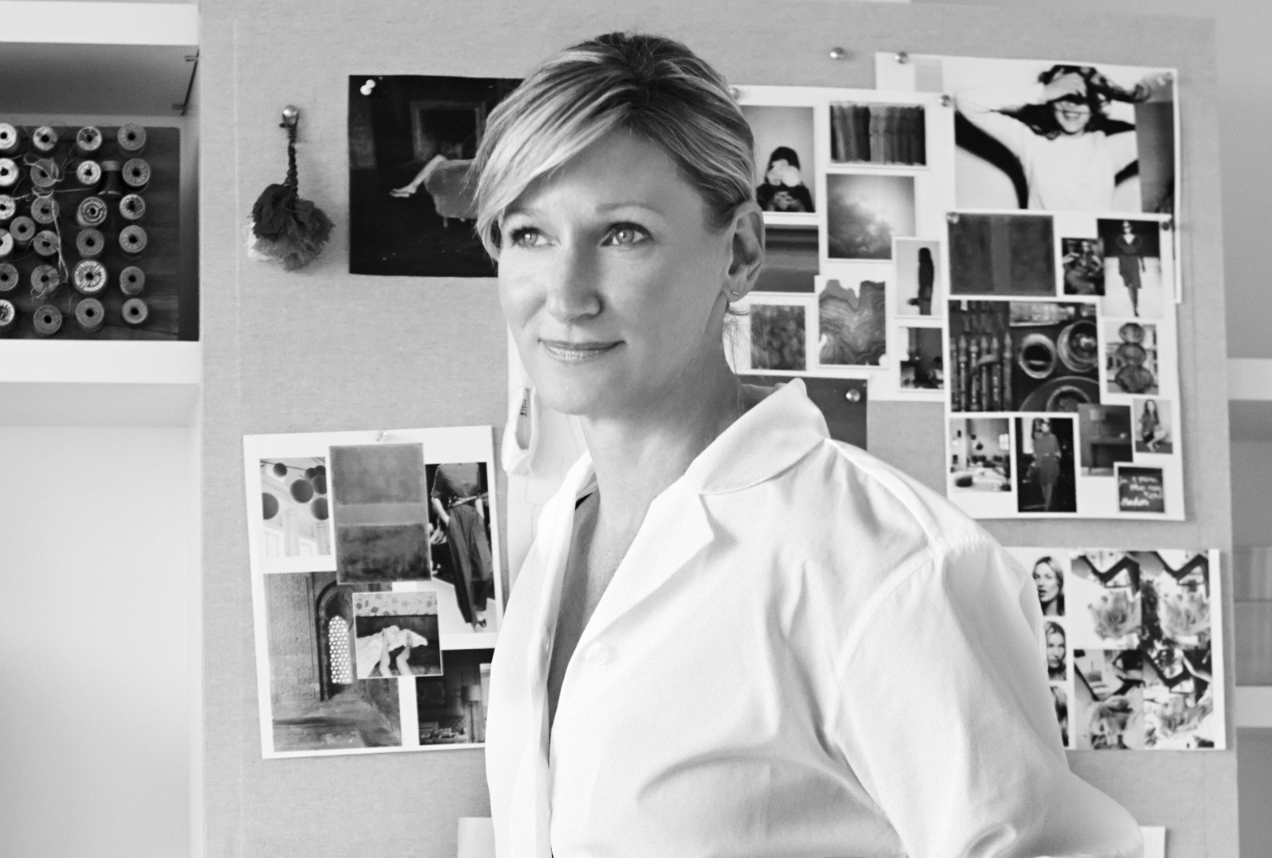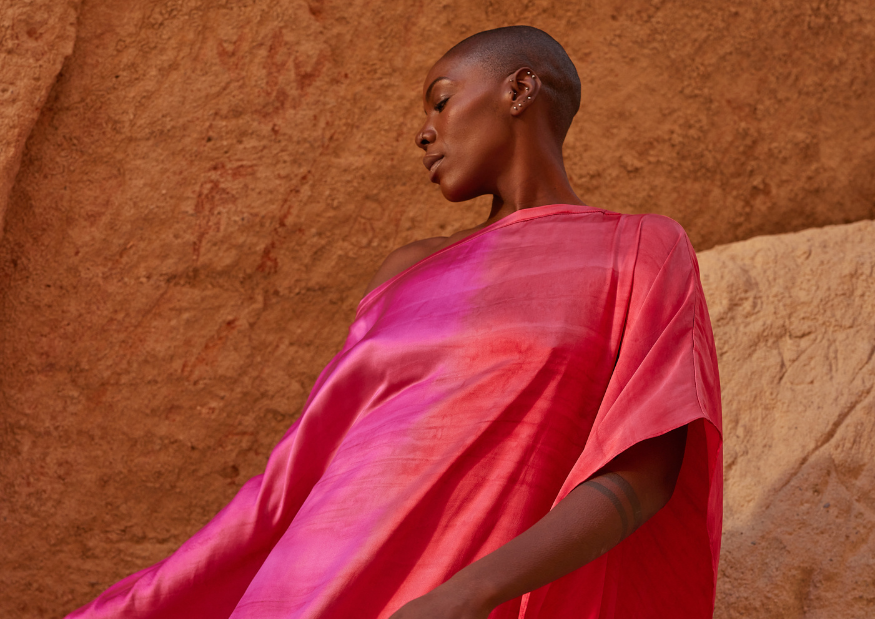 BUTTERFLY MARK TESTIMONIAL
We are thrilled to be part of the Positive Luxury community. The credibility and transparency the butterfly mark provides helps verify our processes are well vetted and helps differentiate our brand as a leader in the sustainability space.
MARY PRICE
FOUNDER
Case study
PACKAGING EFFICIENCY
ENVIRONMENT
ocean+main have used no single use plastic in their production or packaging since the start of the brand in 2015 and are currently working with their vendors to phase out all plastic in the supply chain by 2025. 80% of ocean+main's silk suppliers currently ship their fabric rolls in paper rather than plastic, and ocean+main now requires all other fabric suppliers to do the same by 2024. ocean+main is therefore on course to phase out all plastic both upstream and downstream by 2025. Additionally, 100% of its product packaging is made from recyclable or biodegradable materials.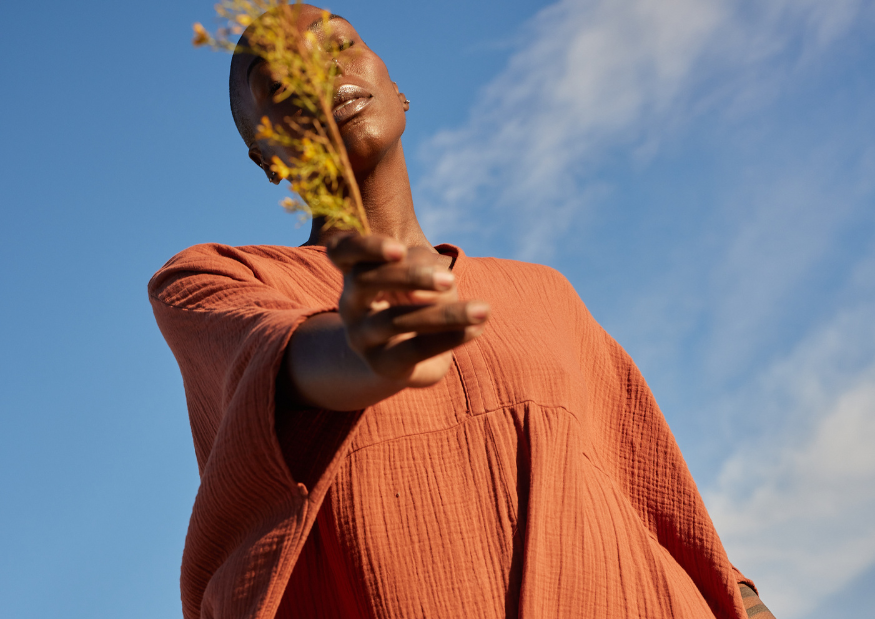 Case study
LOCALISING SUPPLY CHAIN
ENVIRONMENT
Based in Los Angeles, ocean+main has localised its supply chain to reduce their overall logistics footprint. Garments are sewn and finished one block (0.2 miles) away from its studio and finished garments and are delivered on foot to the studio to be packaged and sent to customers. 100% ocean+main's fabric suppliers are local to its studio and the company's hybrid vehicle is used to collect these fabrics to minimise transportation emissions.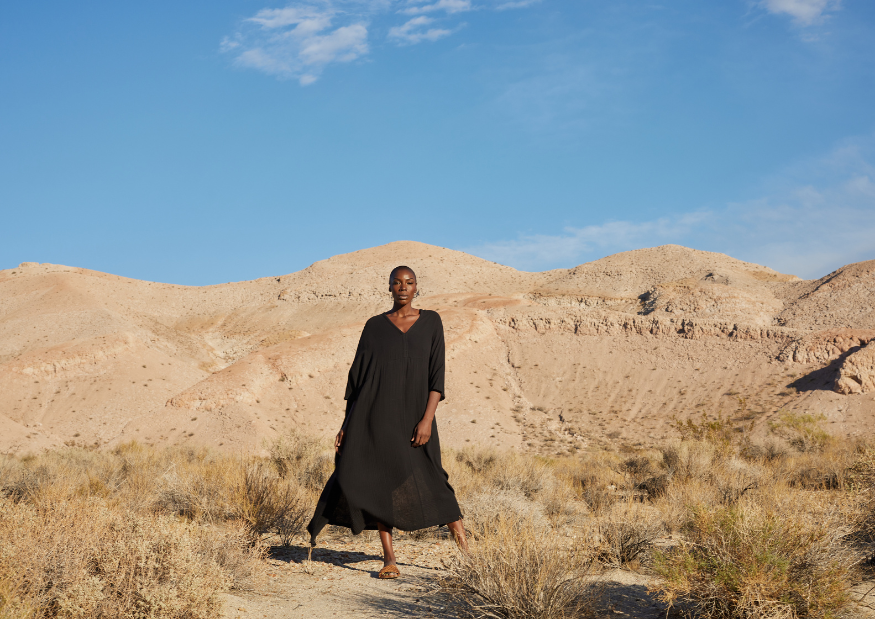 Case study
COMMUNITY INVOLVEMENT
SOCIAL
In 2021, by advocating with legislators and driving signature and awareness campaigns, ocean+main was instrumental in getting California's SB62, the Garment Workers Protection Act, signed into law. Serving as the framework for the national Fabric Act which is currently in the US House of Representatives, the Garment Worker Act ensures garment workers earn at least the minimum wage rather than being paid per piece and holds brands and manufacturers accountable.

ocean+main continues to advocate and support local garment workers in Los Angeles, by working with The Garment Worker Center as they fight to protect The LA Fashion District, the United States' largest and only apparel manufacturing hub and home to over 800 businesses and thousands of workers. Meeting with City Council members, partnering with other community organizations and raising awareness of this crucial Made in America industry, ocean+main is working to protect the Fashion District ecosystem which represents over 80% of all apparel manufactured in the US and was responsible for creating over 20 million pieces of PPE during the peak of the COVID pandemic.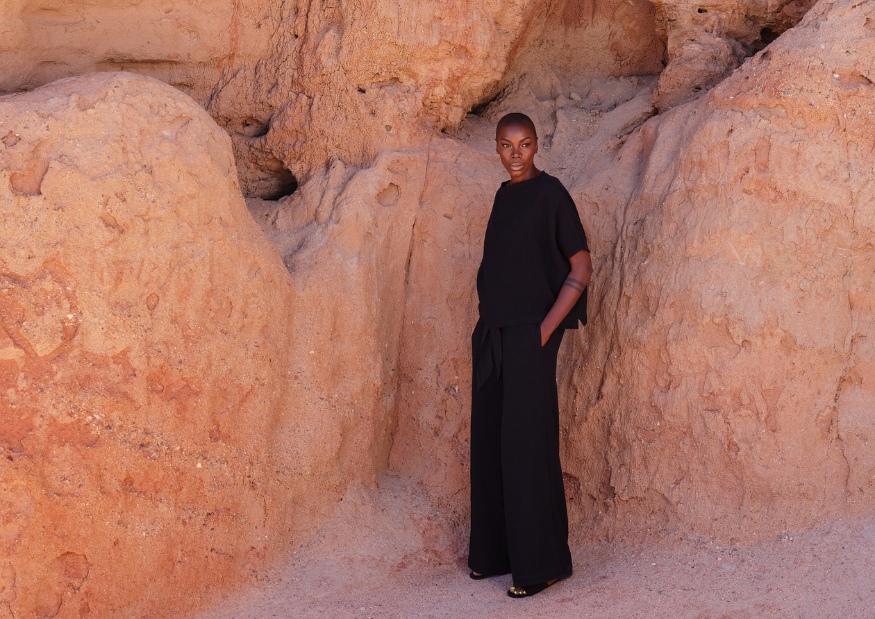 Case study
REPORTING
GOVERANCE
To increase transparency and build trust with customers, ocean+main publishes an annual sustainability report, summarising the company's progress to stakeholders by disclosing KPIs and its 2023 and 2025 goals in relation to ESG pillars. ocean+main has taken it one step further and now require its vendors to obtain and maintain ISO 9001:2015 (Quality Management), and ISO 14001:2015 (Environmental Management Systems), ensuring their partners foster the ocean+main ethos too.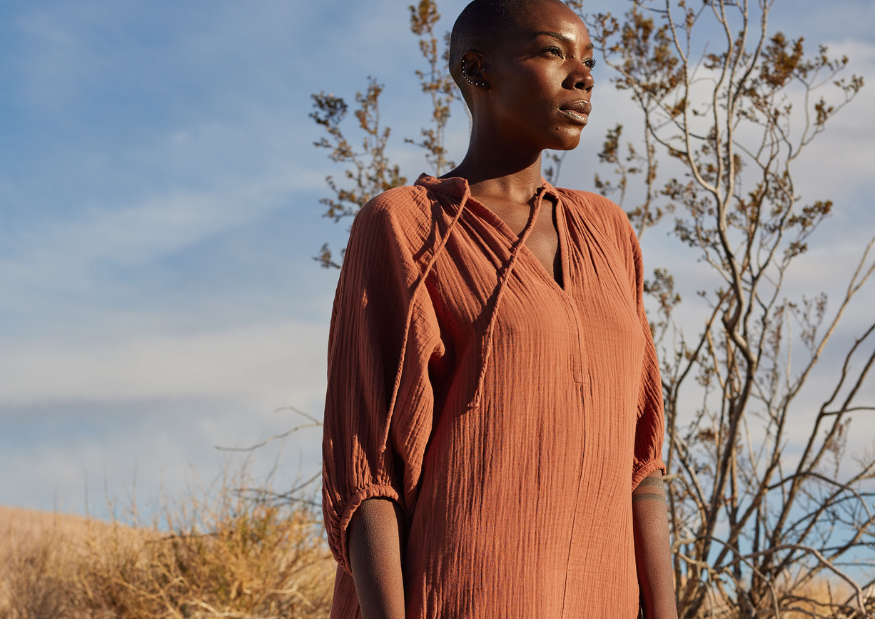 WHERE NEXT?
The momentum in sustainability is palpable. From new fabrics to packaging to circular supply chains, the way Ocean + Main source and create products will look vastly different 10 years from now. Their commitment is to continue to focus on the roadmap the UN Sustainability Goals and Positive Luxury provide to ensure each of their products and processes continue to protect the people and the planet. To see the incredibly talented individuals around the world harnessing their vast creative energy to address these global issues is inspiring. In the words of Margaret Mead, "Never doubt that a small group of thoughtful, committed citizens can change the world. Indeed, it is the only thing that ever has".