< Back
JEWELLERY & WATCHES
MONICA VINADER
Monica Vinader pioneered fine jewellery for everyday wear, designed by women for women. Because Luxury is a feeling no longer defined by expense or exclusivity, but by expression and exceptional quality.
SUSTAINABILITY PURPOSE
Monica Vinader's commitment to sustainability focuses on three core pillars of Planet, People, and Community, through which they strive to promote responsible manufacturing, responsible consumption, and responsible leadership in everything they do. They've set ambitious targets relating to each pillar in collaboration with their business partners in order to tackle environmental and social issues, whilst ensuring they are aligned with globally accepted standards of sustainability best practice such as the UN SDGs and Global Compact, and industry-specific frameworks like the Responsible Jewellery Council's Code of Practices.

A WORD FROM THE CEO
It's an honour to receive the Butterfly Mark and a testament to years of running a business with integrity and close relationships with partners and customers. But, our scope of responsibility doesn't stop here. This has been a personal journey for me and there is still much more to do
MONICA VINADER
CO-FOUNDER AND CEO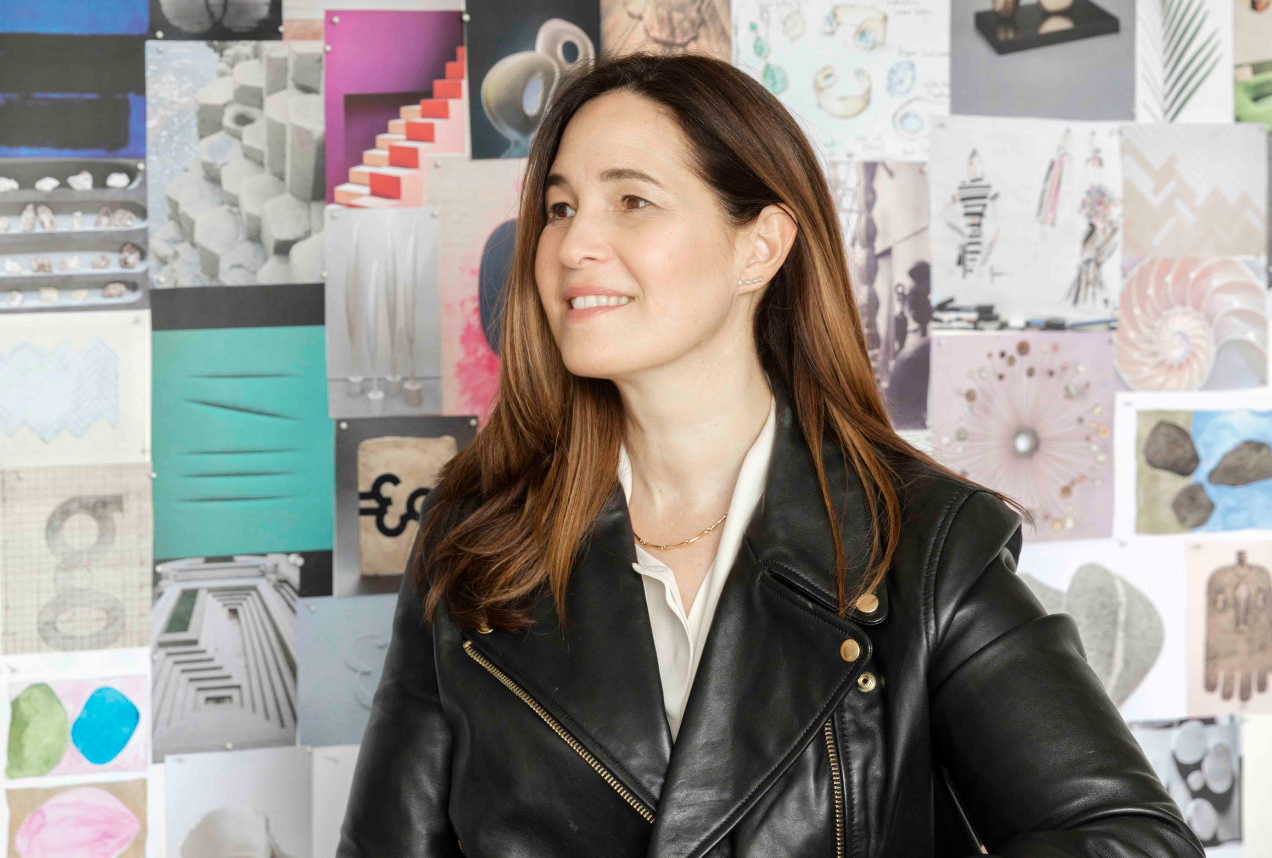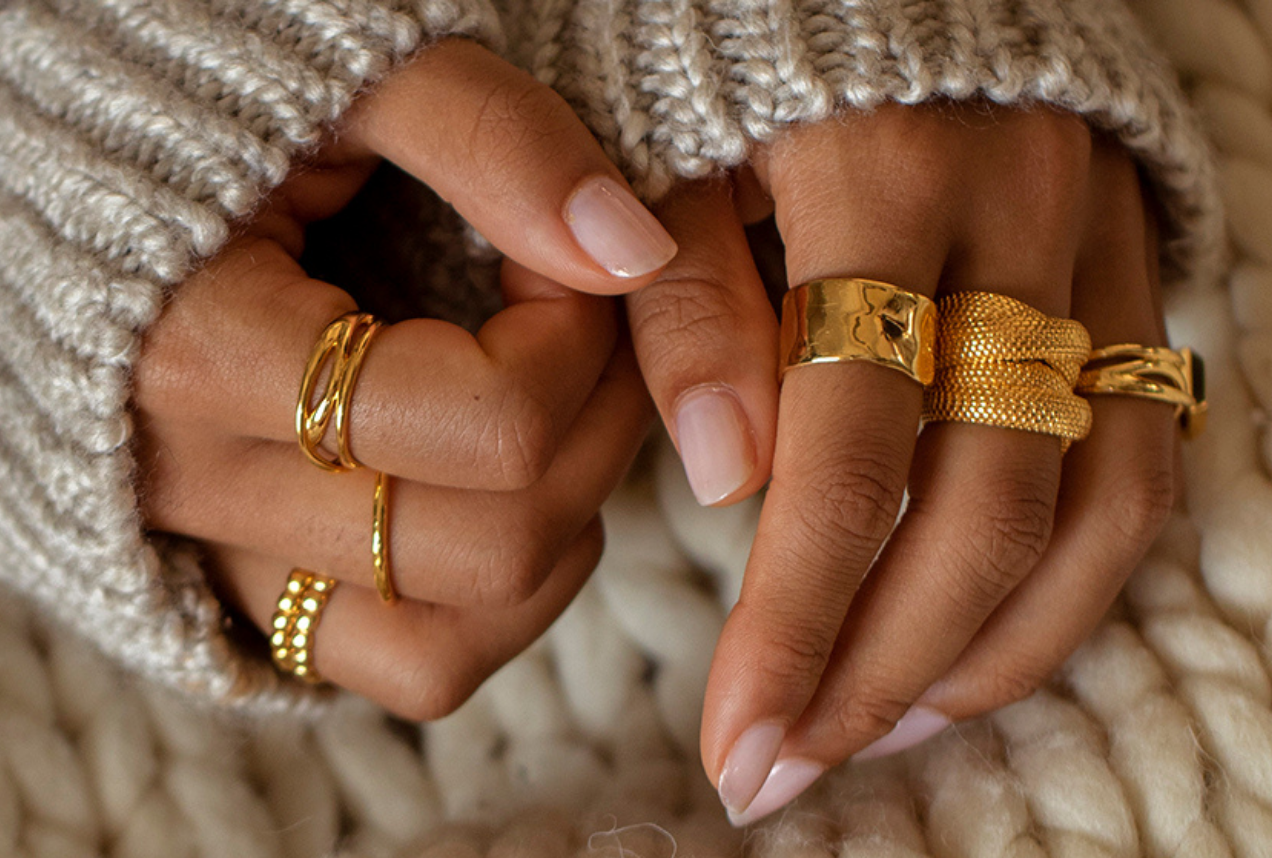 BUTTERFLY MARK TESTIMONIAL
The Butterfly Mark assessment has allowed us to get an honest and realistic view of where we are on our sustainability journey, including what we've done well and what we need to improve on. We've embraced the concept of self-reflection and are realistic when setting our targets, and the assessment has enabled us to better understand how we can make the most meaningful impact here. Positive Luxury's Butterfly Mark has given us the opportunity to enter a community of diverse but like-minded brands sharing knowledge and information, whilst the certification itself has provided a platform to communicate more widely with our stakeholders, from customers seeking reassurance that we're operating responsibly, to suppliers and employees gaining comfort from their professional relationships.
MONICA VINADER
CO-FOUNDER AND CEO
Case study
RESPONSIBLE SOURCING, OPERATIONS & TRACEABILITY 
GOVERNANCE
Responsible sourcing is integral to Monica Vinader. In 2023, 100% of the brand's direct suppliers became signatories of its supplier code of conduct. This ensures supply chain partners are now aligned to Monica Vinader's own high values and standards. It has also adopted a robust audit system to ensure supplier conformity with the code of conduct: regular audits are conducted with partner factories, with performance measured against targets.

Monica Vinader is a member of the Responsible Jewellery Council (RJC) and exclusively work with suppliers who also hold the certification. All diamonds are sourced from suppliers who are members of the Kimberley Process Scheme to ensure diamonds are conflict-free. Additionally, the team have been starting to trace their gemstones and are on track by end of 2023 to trace 45%.

In close collaboration with suppliers, the brand launched a pioneering supply chain transparency initiative called Product Passport in 2022. Over 50 of its most beloved jewellery styles are fully traceable, allowing customers to see the origin of design, materials and the craftsmanship. Monica Vinader is invested in substantially growing the programme over the next several years.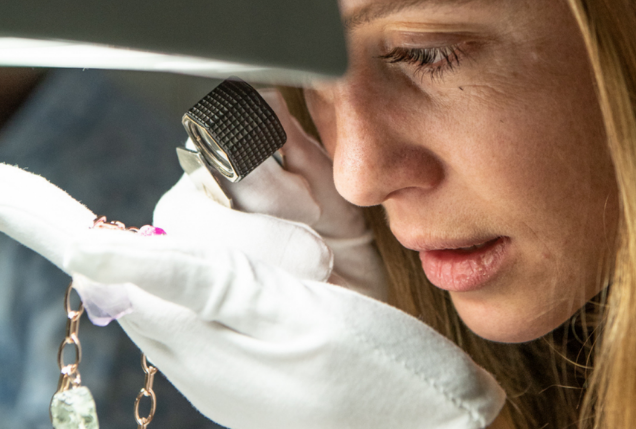 Case study
PACKAGING & CIRCULARITY
ENVIRONMENT
Conscious design lies at the heart of Monica Vinader. The brand only uses recycled gold and sterling silver across its product range.

All jewellery pieces are made to last, and each piece holds a 5year warranty. Beyond the initial 5 year post purchase period, the brand offers a lifetime repairs service to further extend the lifecycle of each item.

Monica Vinader is committed to only using plastic that is recycled, recyclable or biodegradable. A 'plastic audit' has been conducted across their operations to identify where plastics can be avoided or replaced by more sustainable alternatives.

All consumer packaging is FSC certified, recyclable and partially recycled. packaging reclamation programme has been introduced to offer consumer the opportunity to return their packaging for reuse or suitable recycling.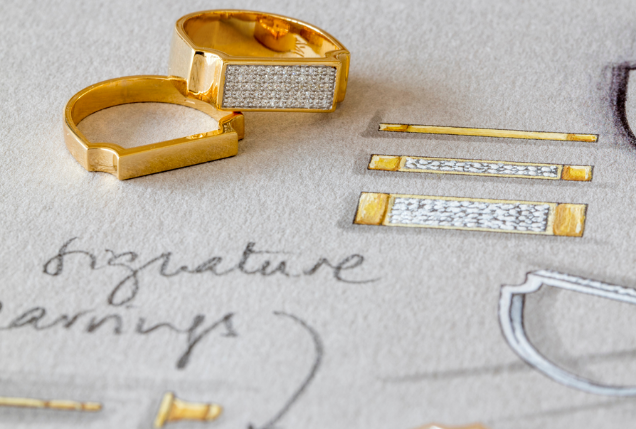 Case study
PEOPLE & BUSINESS ETHICS
SOCIAL
Monica Vinader is committed to providing equal opportunities for all employees within the workplace. They have a progressive diversity and inclusion policy, parental policy and appraisal programme that contribute to the health, wellbeing and development of their teams. They also ask all employees to undergo unconscious bias training. A long-term partnership has been formed with Women for Women International, where the brand has sponsored over 275 vulnerable women through year-long educational programmes. Since 2021 Monica Vinader has implemented a Volunteer Time Off scheme, offering teams the opportunity dedicate their time and skills to local community projects.

Finally, outside of their business they support a biodiversity project called Monica's Meadow to preserve a 7 hectare site next to their Holkham Head Office, 2024 should be the first year of flowering of this land.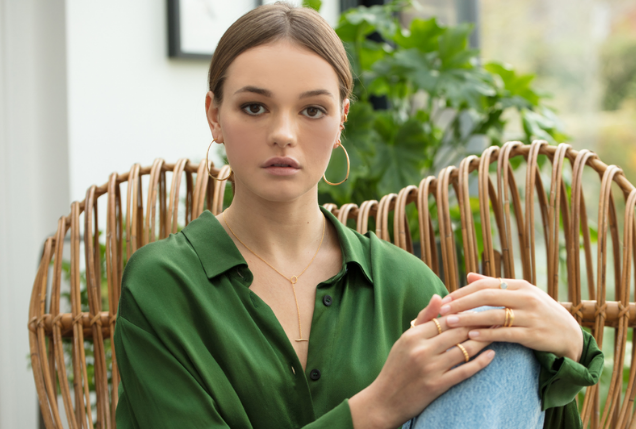 Case study
CLIMATE & WASTE
ENVIRONMENT
In 2022 Monica Vinader conducted its first carbon footprint assessment and is working towards its 2050 Net Zero target through their commitment to reducing and avoiding emissions. Monica Vinader strives to reduce waste where possible and educate their suppliers to recycle scrap materials. Through its Jewellery Recycling Programme, customers are encouraged to submit any items of old jewellery to be recycled appropriately.

Using pavé diamonds enables Monica Vinader to ensure that smaller diamonds can and will be used to create jewellery where they otherwise might be disposed of. All scrap metals throughout the production process are reused and go back through Monica Vinader's suppliers refining process, encouraging a circular model for materials.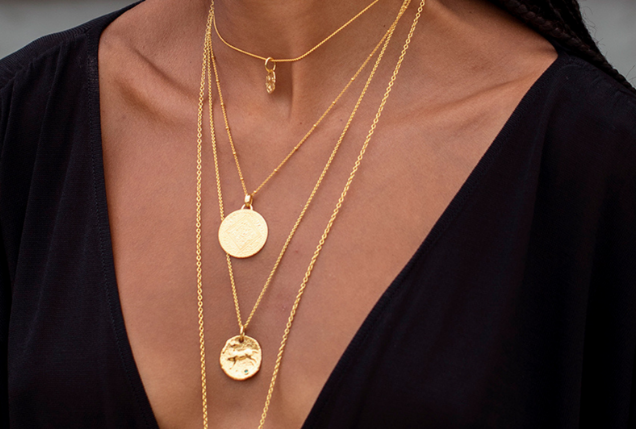 WHERE NEXT?
There is still work to be done. Monica Vinader are excited for 2024. From their first work experience programme and new recruitment practices, ensuring greater equality, diversity and inclusion when hiring, to their new biodiversity project at head office, there's much more to come next year.