< Back
FASHION & ACCESSORIES
MAISON ATIA
Maison Atia is socially responsible and engaged, aiming to be zero-waste, using fabric leftover from coat production to create accessories. What can't be turned into a creation, the company works with FabScrap to recycle leftovers. The brand are faux fur pioneers who mix modern styling with traditional faux fur techniques.
SUSTAINABILITY PURPOSE
Founded by Chloe Mendel and Gustave Maisonrouge, Maison Atia has disrupted the faux fur market by translating the touch of real fur into creations that empower women. In Fall 2019, the brand launched its first fully sustainable capsule collection for babies and toddlers using KOBA® fabric, which is made from plants and recycled plastic whilst being fully recyclable at the end of its life. With sustainability being an integral part of the brand, all of its accessories are made from the cuttings of fabrics used to make both its bulk and sampling production runs. When producing new collections, the maison uses a combination of older and newer fabrics to reduce the environmental impact during the production of new faux furs. Following the recent events and onset of COVID-19, the brand has expanded its community engagement through two initiatives – the sale of handmade masks with all proceeds going towards its neighbourhood NYC hospital, and the #MaisonAtiaHeroes Campaign.

Headquarters
California, USA
A WORD FROM THE CO-FOUNDER
Maison Atia is the first luxury faux fur brand that mixes modern styling with traditional fur techniques creating inspirational products that look and feel glamorous. Maison Atia is committed to sustainability while translating the touch of real fur into creations that empower women to feel confident, chic, adventurous and playful.
CHLOE MENDEL AND GUSTAVE MAISONROUGE
CO-FOUNDERS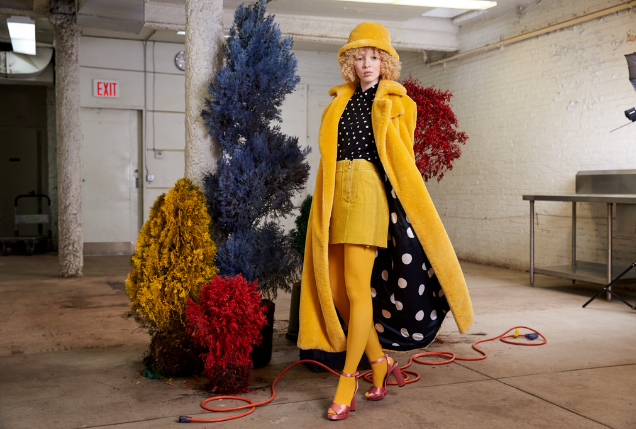 Case study
COMMUNITY INVESTMENT
Maison Atia currently donates money from the sale of each coat to PAWS Chicago; a leading no-kill shelter in North America and has led the successful #BuyACoatSaveAPuppy campaign. One of the brand's founders, Chloe, is based out of Chicago and works closely with the organisation.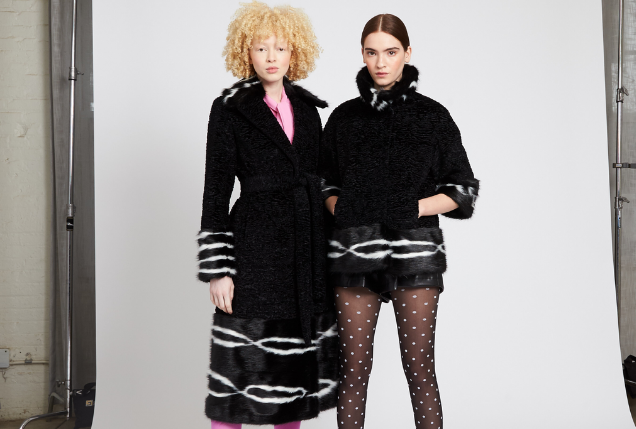 Case study
ENVIRONMENTAL IMPACT & INNOVATION
Maison Atia uses consumer product packaging made of recycled materials. It uses recycled tissue paper for online orders and is also looking to produce recycled hang tags, once it has used up its existing inventory. For in-store purchases, everything is wrapped in custom fabric garment bags. The brand has committed to UN SDG 12 – sustainable consumption and production patterns. This commitment sees them cutting all coats and accessories are by hand allowing for reduced Wastage. The brand is also working to eliminate hazardous substances from its supply chain and is compliant with the US FDA, free from Propylene Glycol and Micro Beads.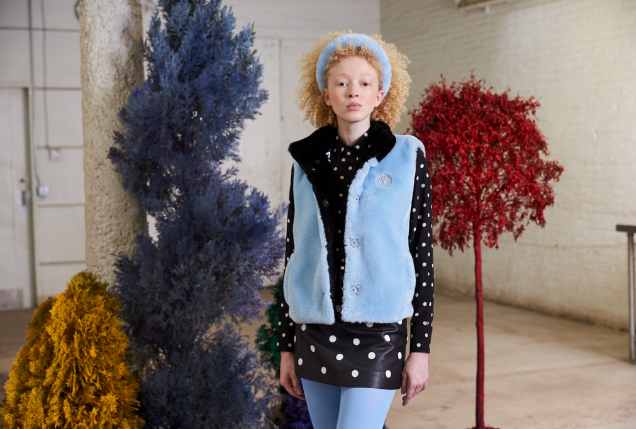 Case study
GOVERNANCE AND SOCIAL
Maison Atia has committed UN SDG 8 – Promote sustained, inclusive and sustainable economic growth Maison Atia works closely with its factories to form developed relationships with them. The brand ensures that for its own employees, it personally maintains its office space to ensure a happy and functioning space for the team. It has a policy of open communication that is clearly expressed to the team.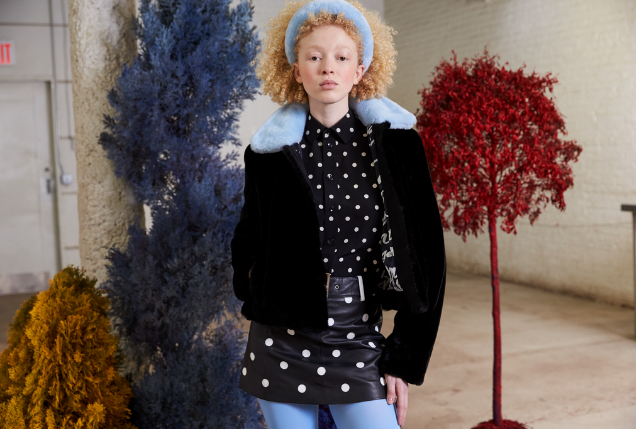 Case study
CONSCIOUS DESIGN
Maison Atia are working with Ecopel to develop a recycled lining for its coats. It is using Ecopel's KOBA® recycled faux fur for its upcoming collection, and is looking to continue work with Ecopel to develop new materials. KOBA® recycled fur is composed of a 37 percent plant-based Sorona material meaning that its creation consumes up to 30 percent less energy and produces up to 63 percent less greenhouse gas than conventional synthetics.