< Back
BEAUTY & FRAGRANCE
LOLA'S APOTHECARY
With a passion for the earth and holistic healing, Lola's Apothecary curates bespoke wellness rituals that become an indulgent part of self-care. Through combining fine fragrance with effective skincare, their natural products are formulated to produce lingering moments of luxury.
SUSTAINABILITY PURPOSE
Lola Apothecary's founder Dominic Phillips grew up on a picturesque farm in Devon, with the beauty of the British countryside all around him. That's where his love of nature began, climbing trees and swimming in the River Taw as a child. Another formative part of his childhood was experiencing a spa for the first time on a family holiday in Greece. Combining these two passions – nature and wellness – Dominic decided to start handcrafting an elevated collection of beauty products inspired by artisans from his idyllic childhood in Devon. The priority for each of his products would be to nurture the skin of each client, but also to bring a sense of calm and relaxation while enjoying them. These are the central tenets of his fragrance and skincare collection, Lola's Apothecary. From the buttery body polishes to the plant-based candles, every product in their range is made in small batches by the very artisans who inspired Dominic to create his company. Each offering is gentle, but still effective, and the focus is always on aromatherapeutic benefits, resulting in beautiful products that are good for the skin and the soul. The products are packaged in glass to help protect and preserve the natural ingredients they hold, and every single decision made for Lola's Apothecary is made with deep respect for the environment.

Headquarters
United Kingdom
Categories
Skincare & Fragrance
A WORD FROM THE MANAGING DIRECTOR
Our beautifully curated products marry fine fragrance with effective natural skincare, to bring the sophistication & decadence of luxury cosmetics back into the realm of natural beauty. Impassioned by nature, powered by the earth, we take immense pride in ethically sourcing sustainable natural miracles to offer holistic deep healing & radiance.
DOMINIC PHILLIPS
MANAGING DIRECTOR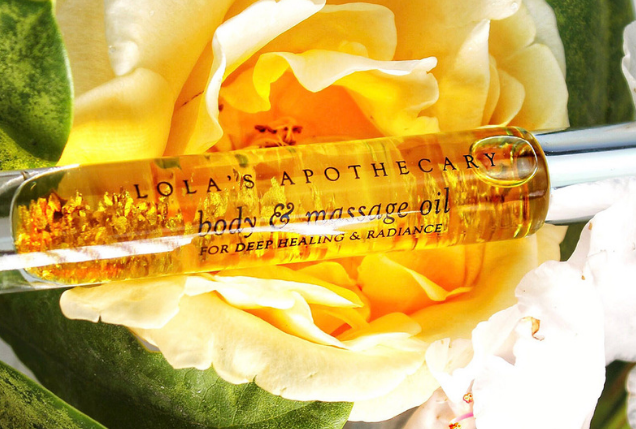 Case study
RECYCLABLE PACKAGING
Every Lola's Apothecary product is packaging in recyclable glass and cardboard, and they are working on a refill scheme with their spa partners to encourage reusing the packaging. When it comes to shipping, everything from their wholesale orders is recycled, and when they send out their finished products, they use biodegradable and eco-friendly packing materials.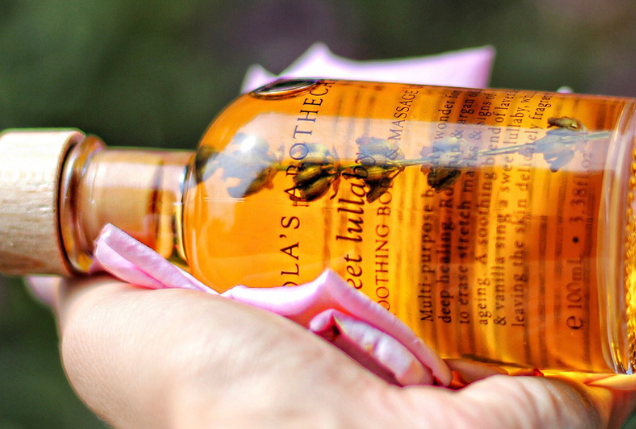 Case study
CLEAN INGREDIENTS AND RESPONSIBLE SOURCING
No harsh chemicals are used at any point in the production of Lola's Apothecary products, and everything is made without propylene glycol, micro beads or mica. No materials are derived from animals, and they do not use animal testing. Thanks to their small batch-focus, Lola's will be able to trace 100% of the materials that go into each fragrance within six to 12 months. They also work with each of their suppliers to ensure that every raw material is sourced sustainably and within the principles of fair trade.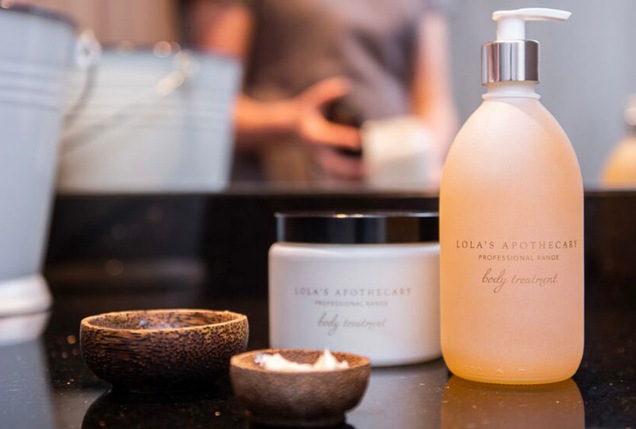 Case study
MINIMAL WASTE AND ENERGY EFFICIENCY
Since every Lola's Apothecary product is handmade in small batches, they are able to ensure minimal waste through their production process. That handcrafting also means that very little machinery is involved in the process, keeping their energy consumption low.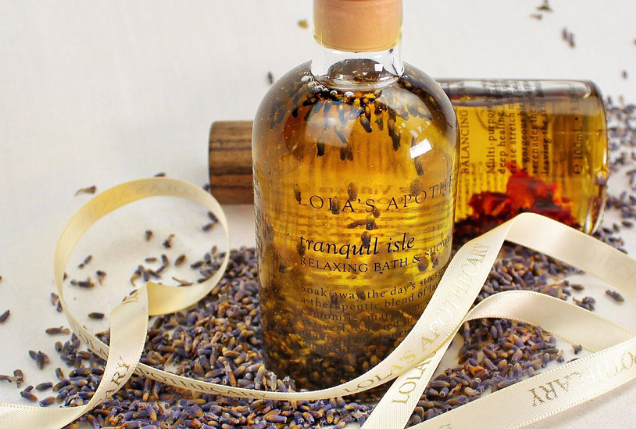 Case study
FAIR LABOUR AND EQUAL PAY
Lola's Apothecary is run by a small team of employees in Devon, and they take care to ensure that they are well looked after and provided with a safe working environment and fair wages for all. They encourage those same policies for every supplier they work with.