< Back
FASHION & ACCESSORIES
LK BENNETT
Established in 1990, LK Bennett is a brand with a British heritage feel. With every piece designed in their London HQ to be full of vibrant prints, beautiful silhouettes and the finest fabrics. Since their beginnings, they've become well-loved due to their effortlessly luxurious collections across clothing and footwear. Known for their distinctively wearable style and high-quality craftsmanship. LK Bennett creates investment pieces to love forever, as they inspire women to bring the extraordinary to the ordinary, everyday.
SUSTAINABILITY PURPOSE
As a brand that has always championed slow fashion, its focus on 'wear forever' quality, craftmanship and style is at the heart of everything it does. Increasingly, the brand wants to ensure that the LKB quality is achieved through ethical, responsible and sustainable practises, to help protect our planet and its people. In this journey, LKB is ensuring it works with suppliers and factories that share their values of sustainable and ethical practises. With long standing relationships with suppliers across Europe and the Far East, it strives to be innovative, constantly thinking of ways to reduce impact and have a conscious approach to fashion. Ranging from their considered collection to promoting circular fashion through their rental service and initiatives such as Thrift+. Now with the Butterfly Mark and relationship with Positive Luxury, the brand will only see its sustainability journey progress and our conscious credentials strengthen.

Categories
Women's Fashion
A WORD FROM THE CEO
At LK Bennett we recognise that we have a responsibility to our employees, customers, and suppliers to minimise our impact on the planet, and are delighted to have been awarded The Butterfly Mark certification by Positive Luxury. This is one more step on our journey, and we are grateful to work alongside Positive Luxury, knowing they are holding us to the highest standards of sustainability across every area of the business.
DARREN TOPP
CEO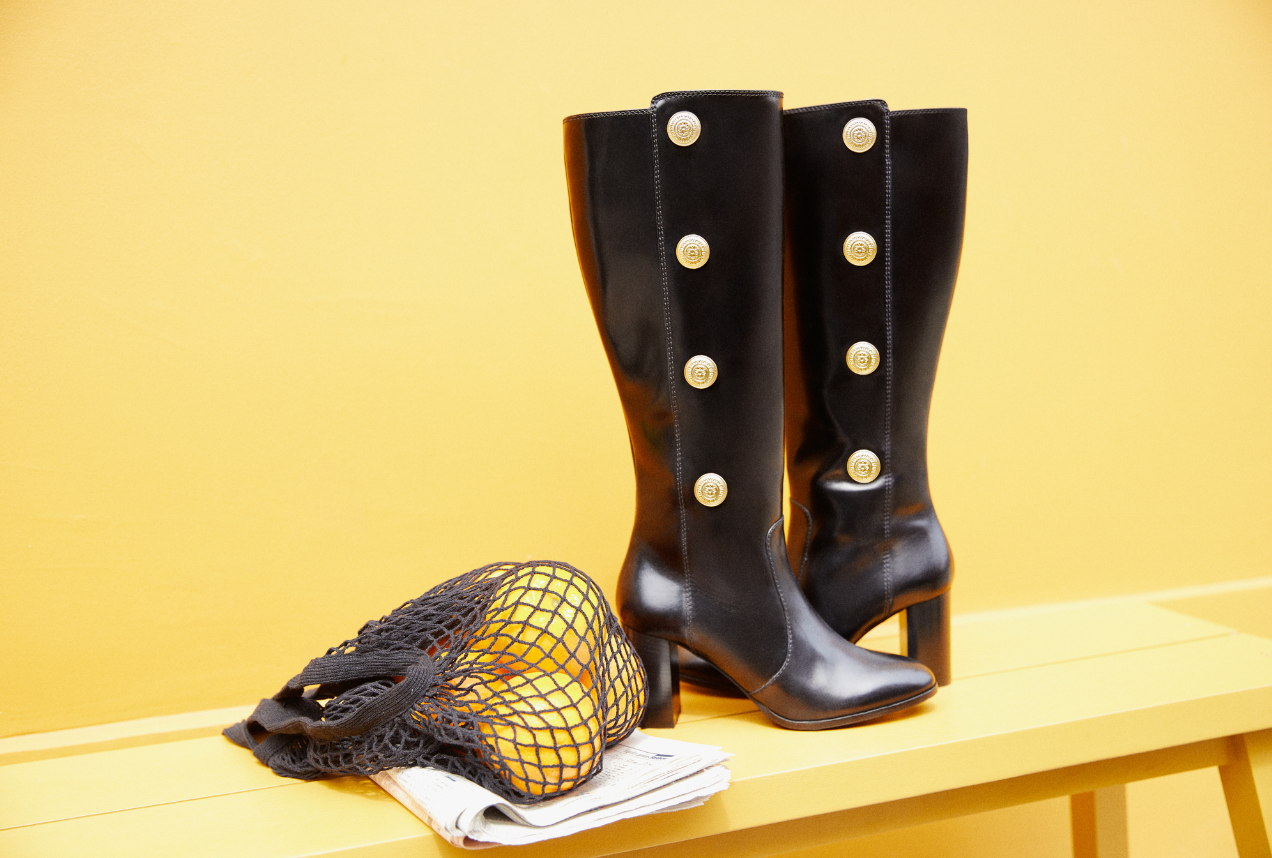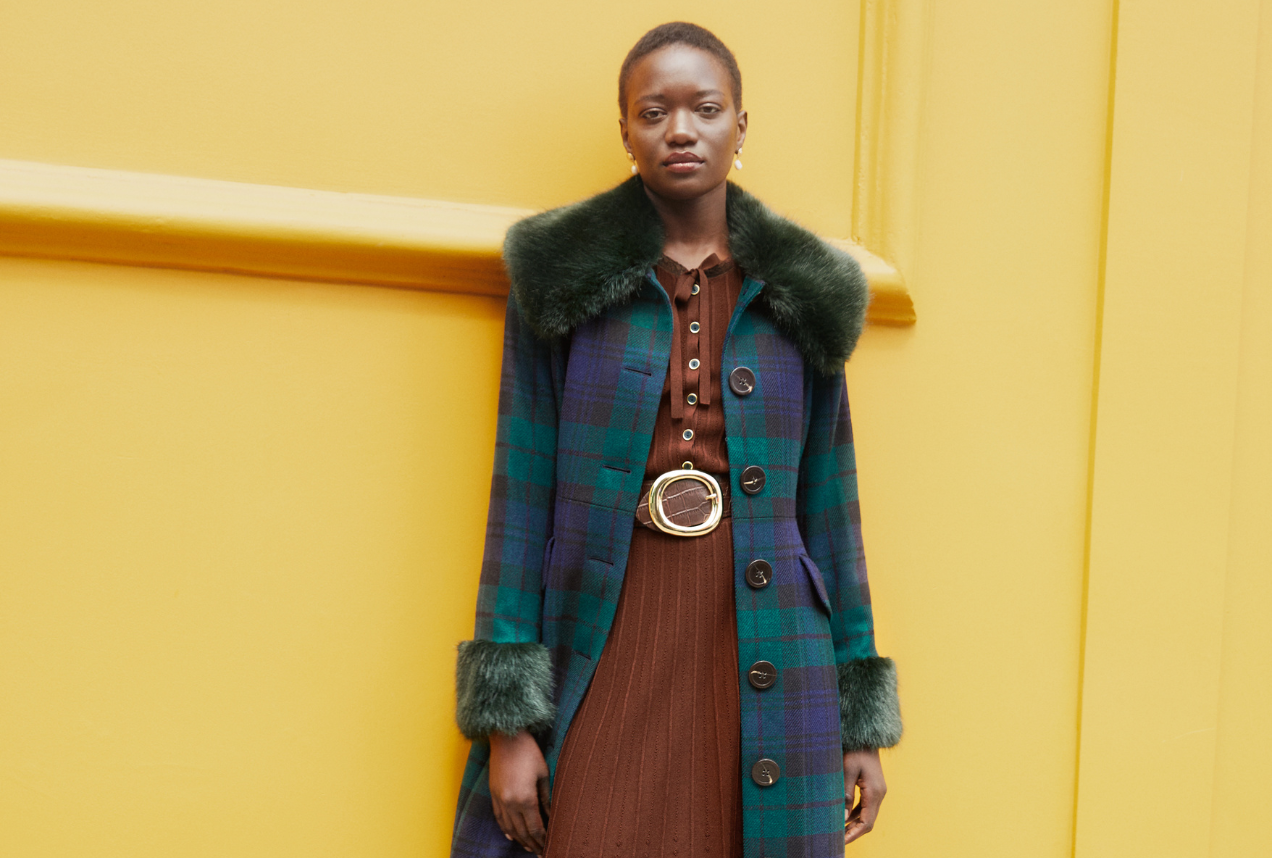 BUTTERFLY MARK TESTIMONIAL
When thinking of culture at LK Bennett and ESG+, the key words are quality, respect, authenticity, and the ability to inspire. Pairing this with our commitment to Positive Luxury, we believe we can make big steps on our journey to be more responsible as a brand. Being awarded the Butterfly Mark is recognition of our commitment to our customers, employees, and suppliers to drive meaningful change in our business policies and practices. We are delighted to be part of a multi-stakeholder community which shares our values for continuous improvement, with a focus on traceability, social and environmental compliance.
Case study
CLIMATE
Working with Positive Luxury, LK Bennett conducted its first carbon assessment of Scope 1, 2 and 3 emissions. Next it will focus on reducing its carbon emission across operations in line with their Net Zero plan. On the logistics side, LK Bennett has set the target to reduce air freight by 92% in FY24 vs FY23. To reach this, the brand has assessed the volume of inbound goods that uses air freight and has revised the buying critical path to ensure that, where possible, goods are transported inbound by Sea freight. Since 2019 LK Bennett has continually measured and reviewed the frequency of outbound deliveries to stores and reduced the frequency of deliveries to all UK stores to once a week. Deliveries to European concession partners have also been reduced, with partners in Holland, France and Ireland now receiving deliveries twice monthly, and those in Spain and Portugal monthly. LK Bennett improved its overall Environment pillar score by an impressive 42 points.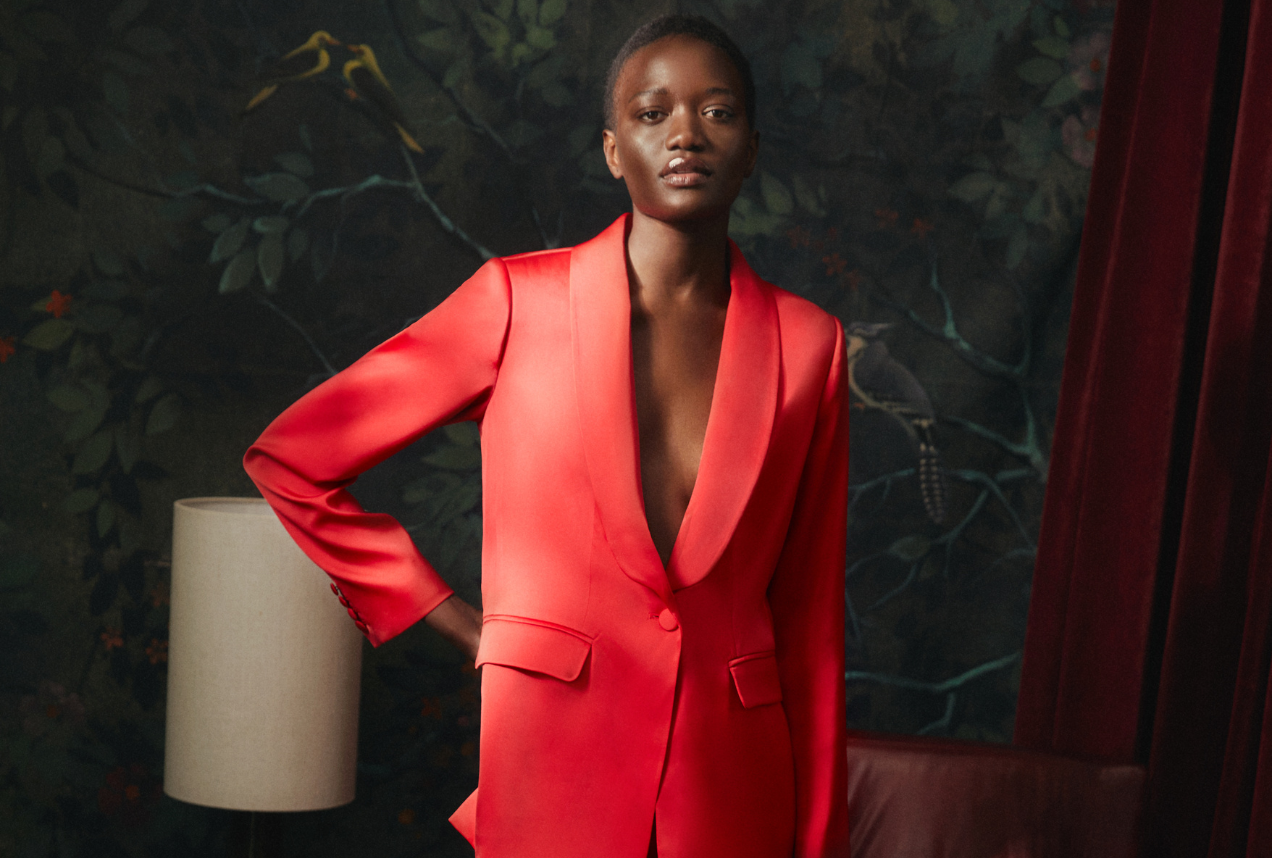 Case study
CIRCULAR ECONOMY
LK Bennett has incorporated circular principles such as the Rent, Wear, Return initiative and it has partnered with Thrift+ to enable customers to give their unwanted pieces a second life. When an item sells via Thrift+, the customer has the option to earn Thrift+ credits which they can donate to a charity of their choice or spend on the Thrift+ store. It also set up LK Borrowed, a rental service that gives customers access to styles for every day and any occasion for a flat fee per month. The rental service expands the lifespan of their garments, as well as making LK Bennett items more accessible to customers.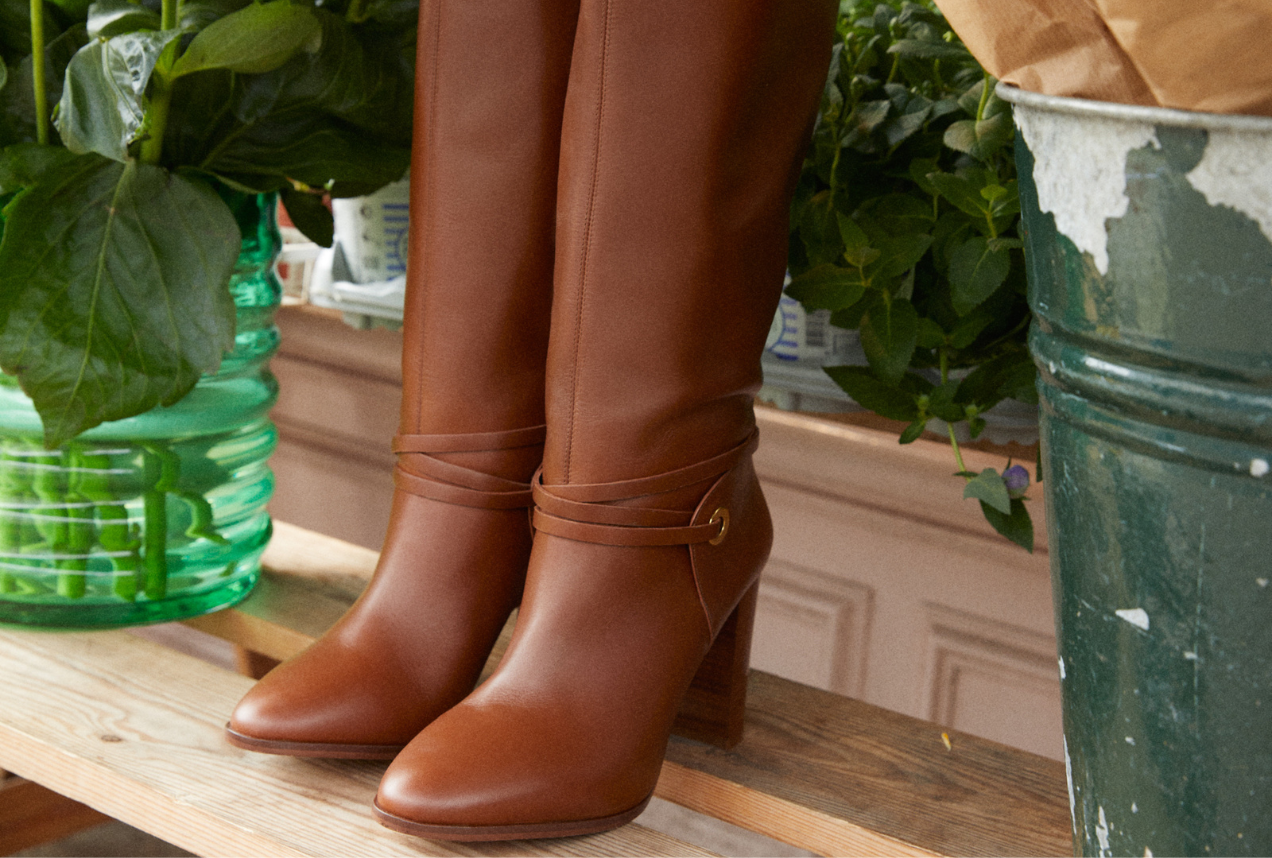 Case study
UN SDGS
LK Bennett supports 4 Sustainable Development Goals (SDGs), promoting gender equality, good health, clean water and responsible consumption. To identify which SDGs the brand should support, it shared a companywide survey to engage employees. Staff wellbeing is core to LK Bennett, so to support SDG 3 'Good Health and Wellbeing' it was a natural step to in 2022 to set up an Employee Assistance programme, including a wellbeing app. It offers confidential support for employees who may be facing anxiety, low moods or stress, as well as parent coaching, financial and legal information. LK Bennett also supports local communities, charity fundraising and volunteering, reflecting both team members' interests as well as aligning with another of the brand's core values of equality and empowering women and girls. Since the beginning of 2023, every employee can have one paid volunteering day per year.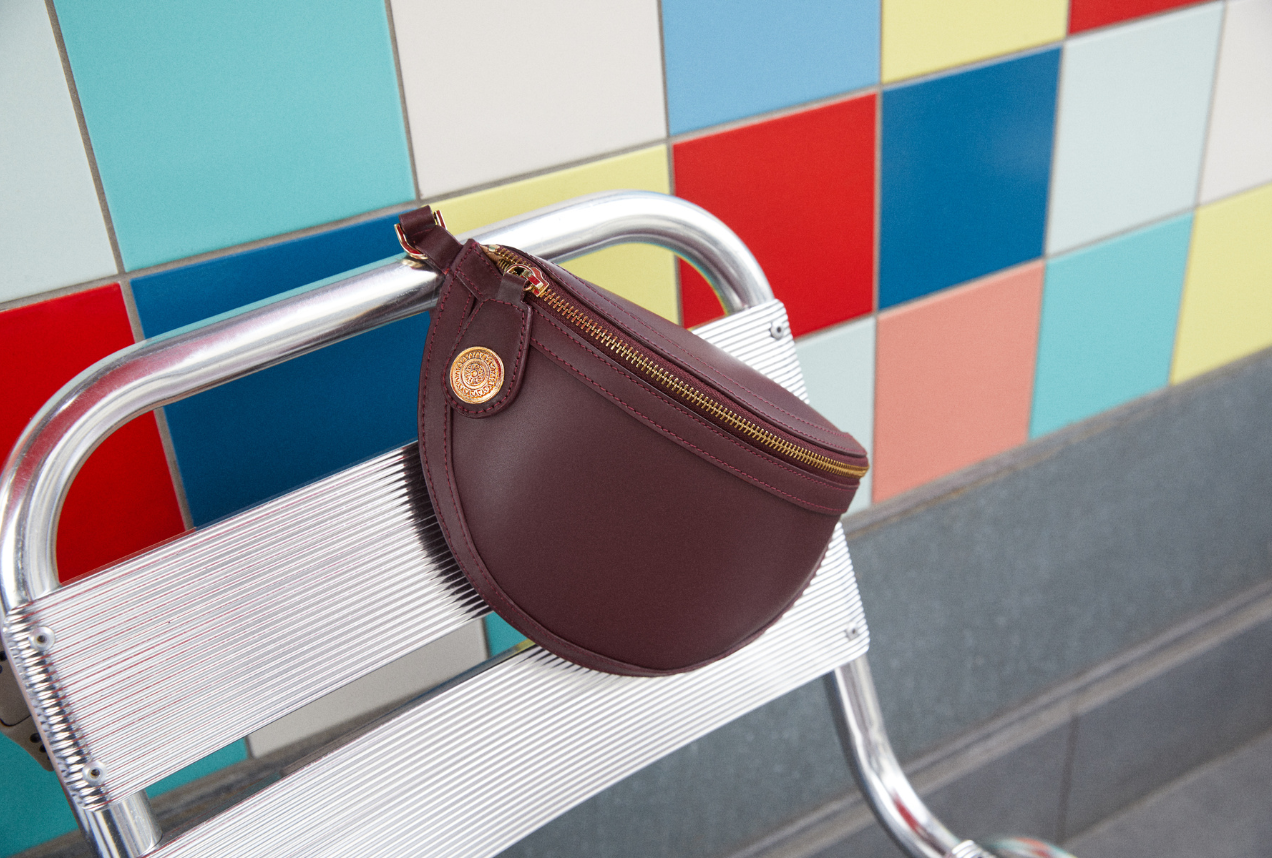 Case study
SUSTAINABLE SOURCING
Sustainable sourcing is at the forefront of the work of LK Bennett's design team, who recognise and seek out certified standards for their materials, such as Organic Cotton, Responsible Wool Standard, Responsible Mohair Standard, Global Recycled Standard and Recycled Down Standard. By working closely with their suppliers, LK Bennett is continuously improving transparency of environmental, labour and animal welfare practices across their supply chain. LK Bennett's labelling is also sourced following responsible production processes, using post-consumer polyester produced from 100% recycled plastic bottles (rPET) and certified by The Global Recycling Scheme (GRS). The plastic content of rPET has been recycled so the material is produced without exhausting natural resources. For 2023 the brand is focused on new business procurement initiatives and targets to reduce the footprint across all packaging and consumables, energy, ecomm, packaging, transit hangers, and polybag transit shrouding.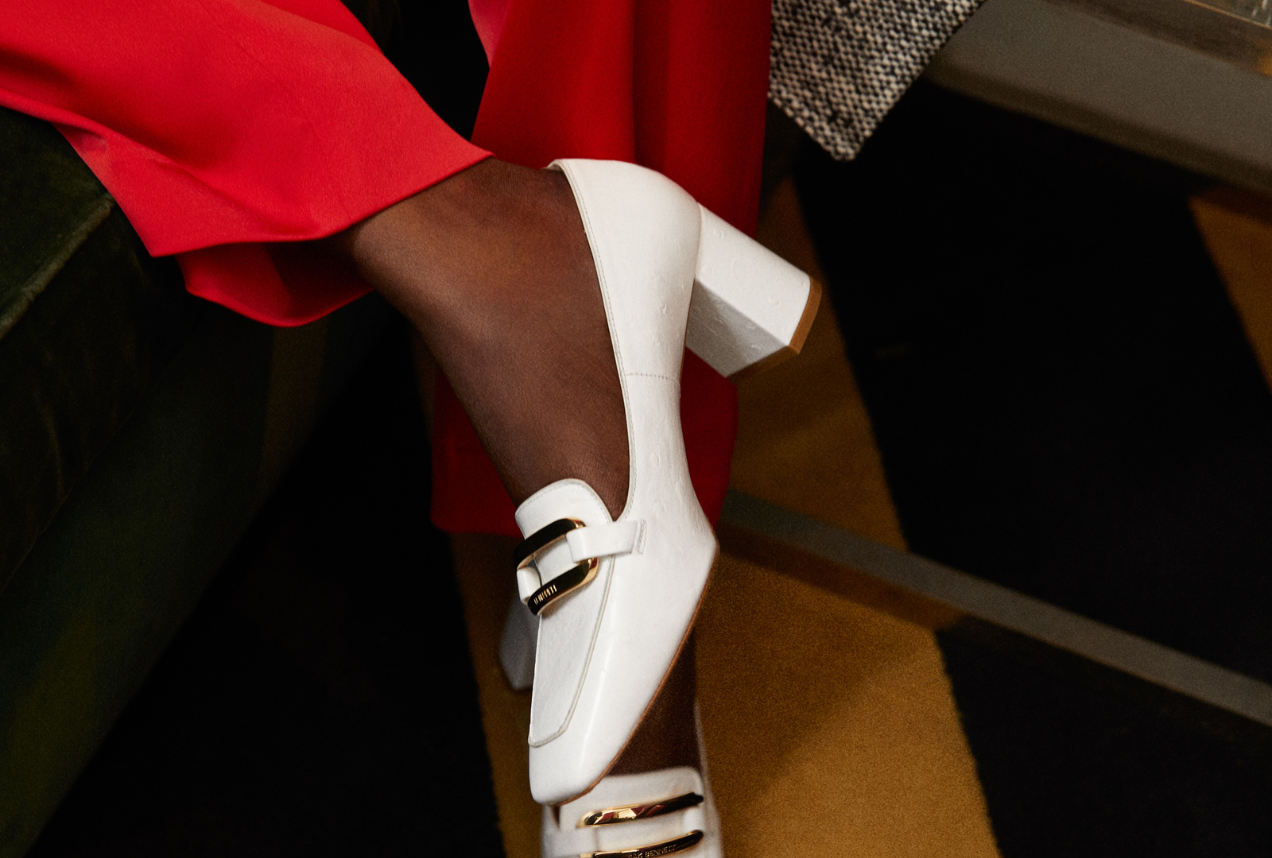 WHERE NEXT?
LK Bennett are committed to positive change through strengthening partnerships with suppliers and manufacturers, while ensuring to responsibly source all products across its supply chain. It ensures to share knowledge and encourage best practice initiatives across their team. Providing an environment to learn and develop where they can positively influence their sustainability practices in association with the Positive Luxury community. LK Bennett will establish annual ESG+ reporting, a framework to ensure greater transparency of its climate impact on and by the business, with direct comparisons against the UNSDG pathway projection goals.