< Back
TRAVEL & LEISURE
LIVRARIA LELLO
Livraria Lello was founded in 1906 and it rapidly became a cultural reference in the country and a meeting point for art and book lovers. Today, it has over one million visitors per year and it is known as The World's Most Beautiful Bookshop. It's mission of "putting the whole world reading" and innovative approach to art and books redefined culture as new form of luxury.
SUSTAINABILITY ETHOS
Livraria Lello's sustainability ethos is part of a strategy of constant improvement and innovation of the cultural business. Since 2015, with the administration of Pedro Pinto family, Livraria Lello started a path towards the sustainability of the business send out a message that bookshops need to reinvent themselves in order to prosper and that culture is a great investment. Strongly involved in our community, the free access to culture is one of Livraria Lello's main concerns and since 2017, when it revived its publishing business, the concern to make consciously created products became a priority.

Headquarters
Porto, Portugal
Categories
Books, Publishing & Culture
A WORD FROM THE CEO
The commitment we have made to the Old Book, the concerns we have on a daily basis providing our employees with the best working conditions, the fact that gender equality and opportunities have long ceased to be an issue for us, the growing concern we have had with our business ecosystem and with our community, local, national and international, with actions that intend to give back a little of what we receive daily, are some of the examples of sustainable practices that we carry out every day.
AURORA PEDRO PINTO
CEO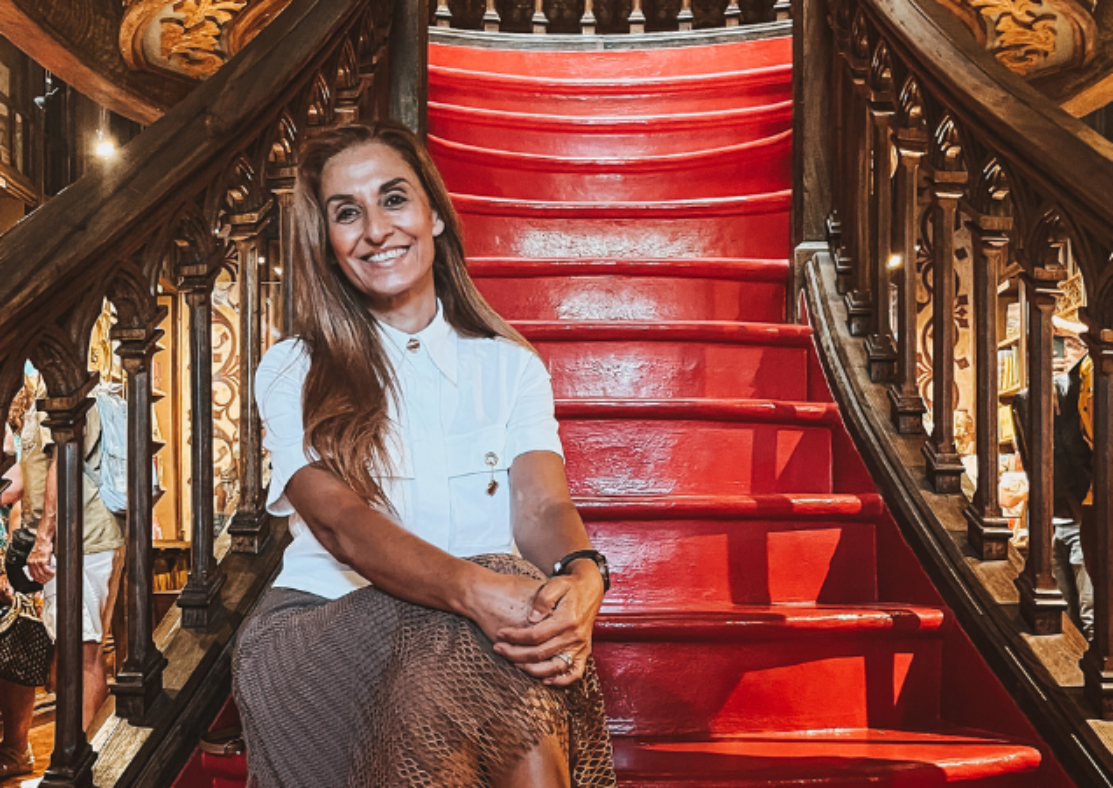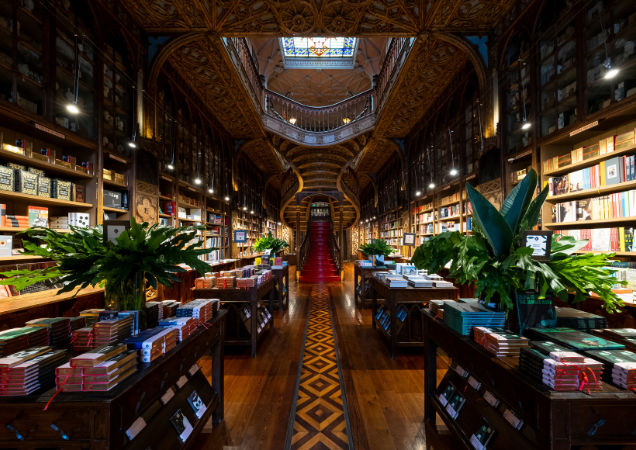 BUTTERFLY MARK TESTIMONIAL
Obtaining the Butterfly Mark, in addition to the privilege, also adds commitment and responsibility to continue on the path, to do more and more for the environment, for the planet, for the community. Being the first cultural brand passing the ESG+ assessment is truly wonderful and it reinstates our message of culture as a luxury good. We hope we inspire many cultural brands to follow our path into a more sustainable world.
ANDREIA FERREIRA
BRAND GENERAL DIRECTOR
Case study
CIRCULARITY
Livraria Lello's stunning bookstore and offices are created using upcycled and repurposed wood from the floors to doors and desks to chairs. Focusing some of its activity on deadstock, antique and second-hand book acquisitions, including collections from Brazenhead Books, Coimbra Editora and Lello Editores, Livraria Lello ensures book preservation, cultural heritage, and circularity through their book donation program or by rebinding inhouse before sale, giving books a second life. With an underground floor – Gemma – dedicated exclusively to the promotion of secondhand books and collectibles, Livraria Lello teaches readers on the importance of acquiring books with a story over new books writing their own manifesto on the subject.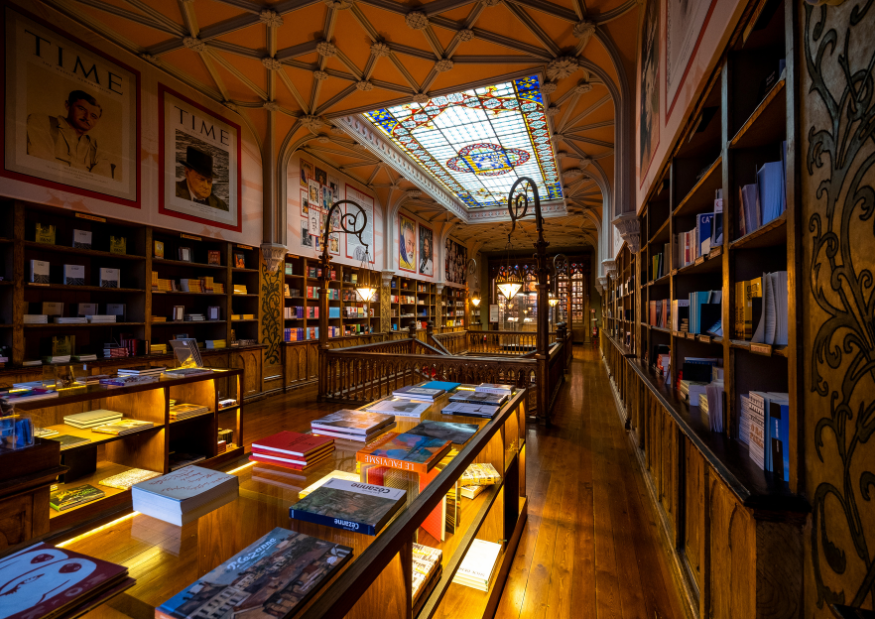 Case study
WASTE MANAGEMENT & REDUCTION
Working with Positive Luxury's guidance, Livraria Lello has implemented an extensive waste management strategy with clear waste reduction and recycling targets. Plastic has been eliminated from production of books and any type of merchandise, window displays and single use plastics such as coffee capsules and water bottles were banned. The introduction of reusable plastic containers in product packaging continues their waste reduction journey reducing cardboard consumption in 50%. Through local municipality partnerships, they have reached their zero waste to landfill target; deadstock is donated to local public libraries, schools and other social centres. Deadstock was also used to create the 'Intern Library' allowing every team member to borrow the books and in turn reducing further book purchases and material consumption.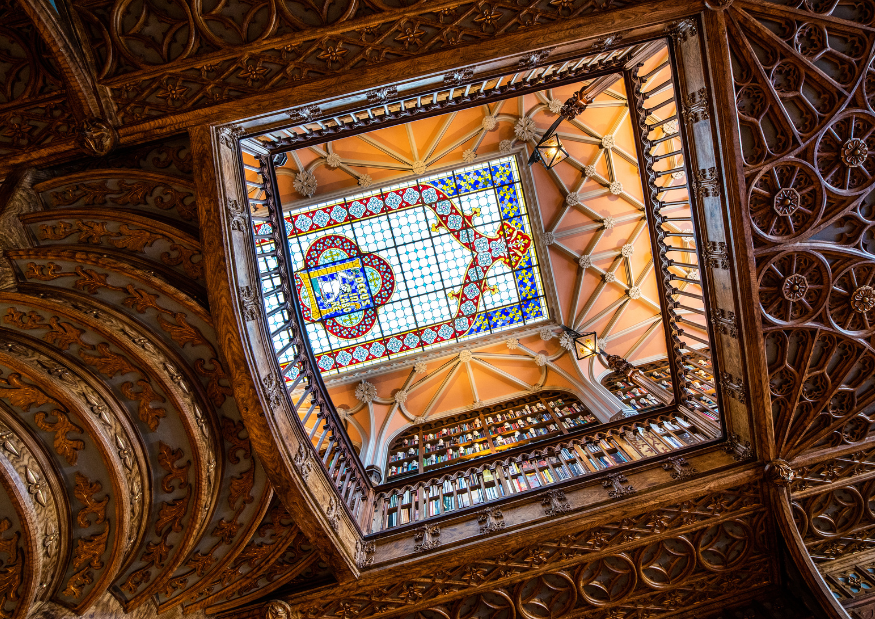 Case study
UNITY & COMMUNITY
People are at the heart of Livraria Lello from ensuring its own team's wellbeing and empowerment to caring for the global community of book lovers – hosting thirty community events and cultural programs every year. During 2020, in support of their international reader community, Livraria Lello offered PDF book formats for free, and 10 thousand physical books during a month to the local community. It has also introduced 'The Quarantine Tales' challenge encouraging readers to be creative and submit a short story on their confinement experience. 5,600 readers from 39 countries entered and six stories were selected and published. In 2022, through a partnership with UNICEF, in support of Ukraine, Livraria Lello translated The Little Prince i by Antoine de Saint-Exupéry in Ukrainian, raising 10,000 euros to help Ukrainian children victims of war.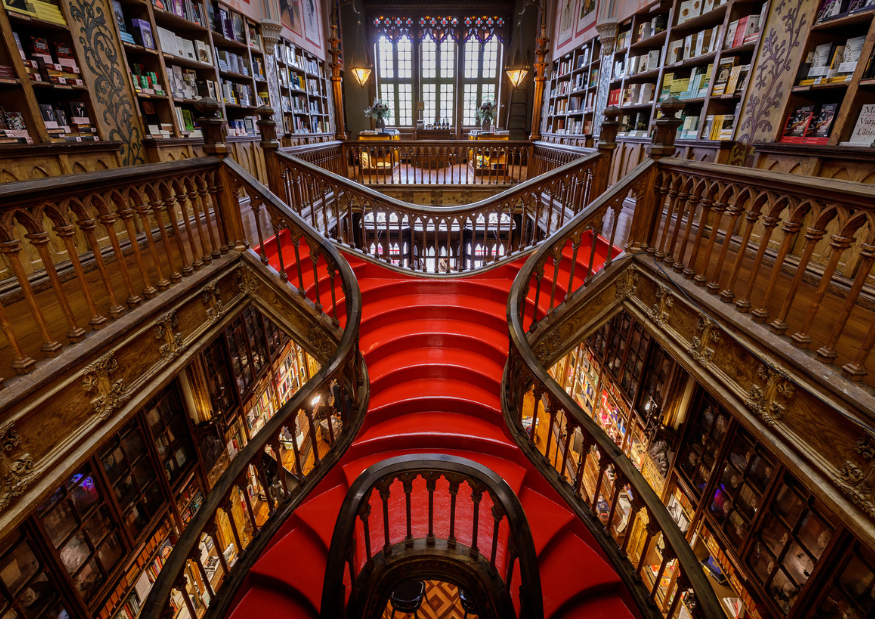 Case study
MATERIALS & PRODUCTION
Since 2017, Livraria Lello has been producing their bestselling books in house, in doing so they have control over the materials used ensuring the highest quality and durability without compromising their sustainability strategy.

They started a journey of producing books with FSC and PEFC certified materials. Nowadays, the vast majority of their books and merchandise are produced with these certifications. Through the implementation of their supplier sourcing strategy, Livraria Lello selects suppliers with strong credentials in environmental (ISO 14001), occupational health (ISO 45001) and quality management (ISO 9001). The goal is to only work with these suppliers, preferably producing in Portugal, to further support local community and reduce environmental costs associated with transport and logistics.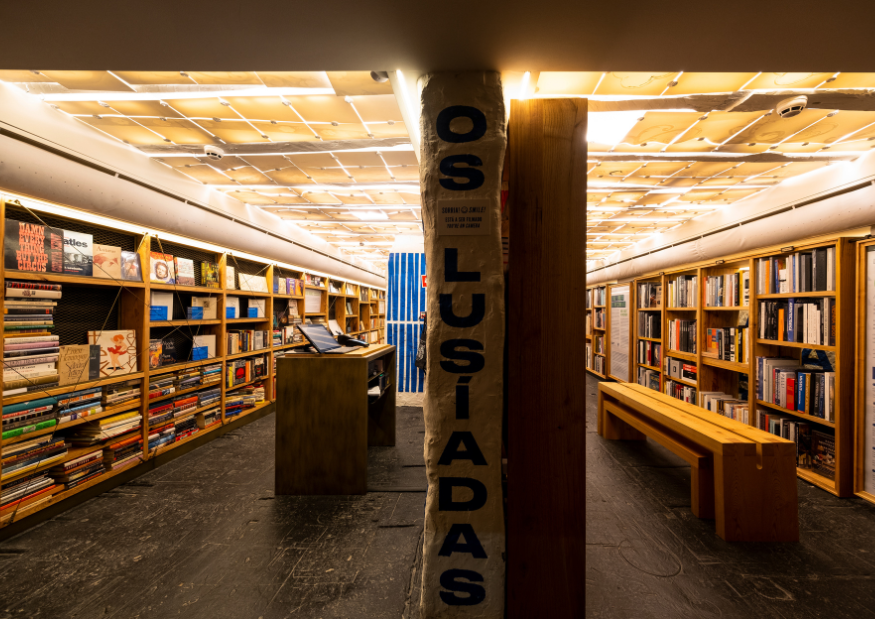 WHERE NEXT?
Improvement and innovation are in Livraria Lello's DNA. Their pursuit of bettering their practices will lead their sustainability strategy for the future and will lead them towards a better ESG+ performance completely aligned with the SDGs defined by the United Nations.