< Back
JEWELLERY & WATCHES
IVAR
Created by Ritika Ravi, Ivar is a fine jewellery brand, born in India and launched in the Maldives. Inspired by the designer's experiences and the Maldives island's laidback lifestyle, Ivar's jewelry combines the best of Indian craftsmanship and contemporary designs. The unique portrayal of Indian techniques in modern and western styles results in Ivar's exclusive and inimitable jewels. The collections bring forth a modern twist to traditional Indian jewellery practices, creating the path for the brand's international appeal and accessibility.
SUSTAINABILITY PURPOSE
Ivar by Ritika Ravi has always strived to be a positive impact luxury brand, with their philosophy of ethical fashion and sustainability. From sourcing and manufacturing to their packaging, the focus has always been on eco friendly consumerism. That is why, from the very launch of the brand, Ivar has been committed to the use of recycled paper in all of their packaging, transparent sourcing, and donations to underprivileged children here and abroad.

Headquarters
Chennai, India
Categories
Fine Jewellery
Distribution
Europe, United States, Seychelles, India, UAE and Maldives
A WORD FROM THE FOUNDER
I have always been committed to creating a more sustainable environment for my brand and I am grateful for the opportunity to learn more about it with positive luxury.
RITIKA RAVI
FOUNDER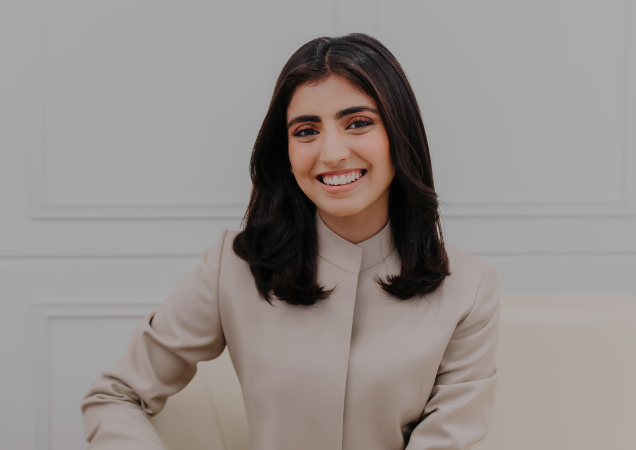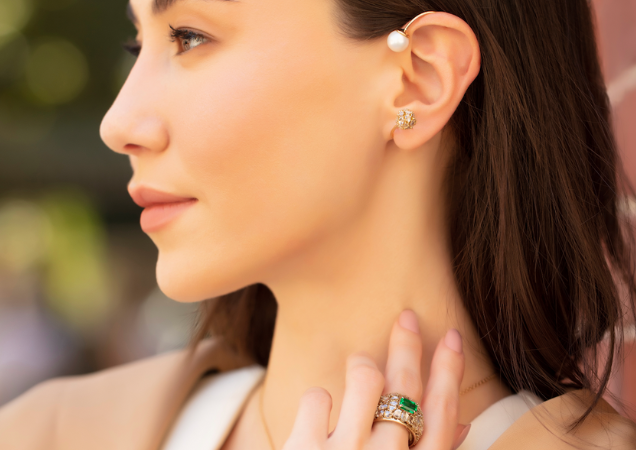 BUTTERFLY MARK TESTIMONIAL
Ivar by Ritika Ravi is always looking for ways to improve their impact on the world. This ESG+ assessment will not only provide us with new sustainability standards to explore but will also hold us accountable to maintaining them.
RITIKA RAVI
FOUNDER
Case study
SUSTAINABLE SUPPLY CHAINS
For IVAR and founder Ritika Ravi, brand sustainability is only possible through supply chain sustainability. In 2022 the jewellery brand implemented a sustainable sourcing strategy and Supplier Codes of Conduct while continuously looking for new ways to increase supply chain transparency and ESG compliance. 100% of IVAR's subcontracted manufacturers are now signatories of the brand's codes of conduct. By adopting a Restricted Substance List (RSL) and establishing a chemicals commitment, IVAR ensures no toxic substances are used on any of its products in the supply chain. Through strong industry partnerships the brand is also able to increase the sustainability of their logistics by significantly cutting carbon emissions thanks to routing software and use of low-emissions vehicles.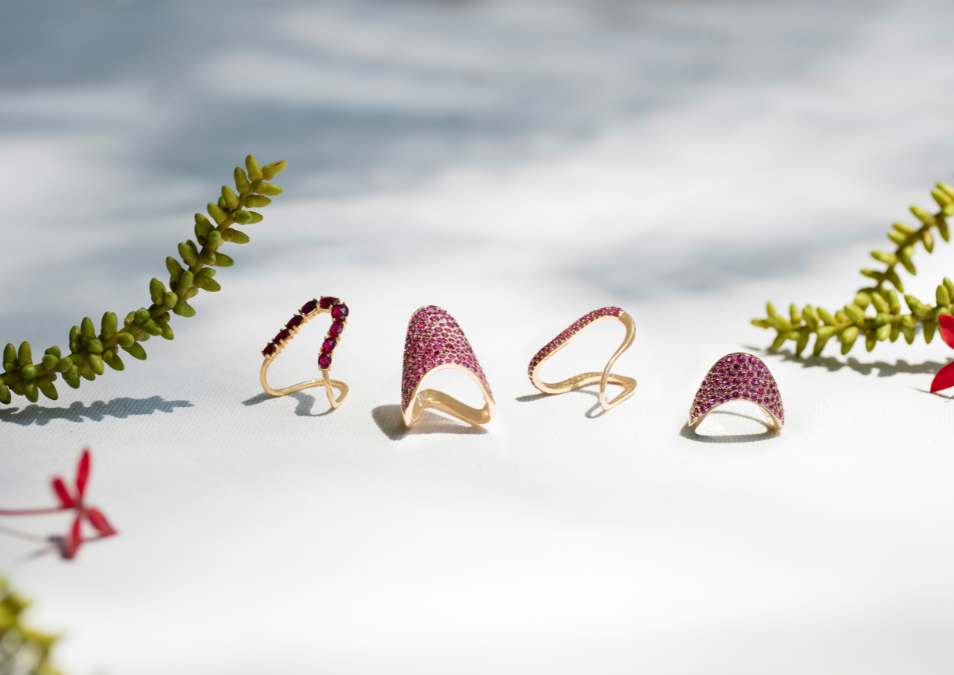 Case study
MATERIALS & CIRCULARITY
Choice of material plays a great role in product sustainability. Up to 99% of IVAR's packaging is made of recycled paper and all packaging is 100% recyclable. The brand uses up to 30% recycled gold in their product manufacturing and aims to use reclaimed materials whenever possible. Most recently IVAR sourced reclaimed wood furniture ahead of their New York boutique opening. IVAR prioritizes locally sourced materials that have acquired international certifications including Fair Trade and Fairmined. Apart from sustainability informed sourcing of materials, the brand has introduced a waste management strategy including a recycling programme and have set a target of Net Zero waste by 2025.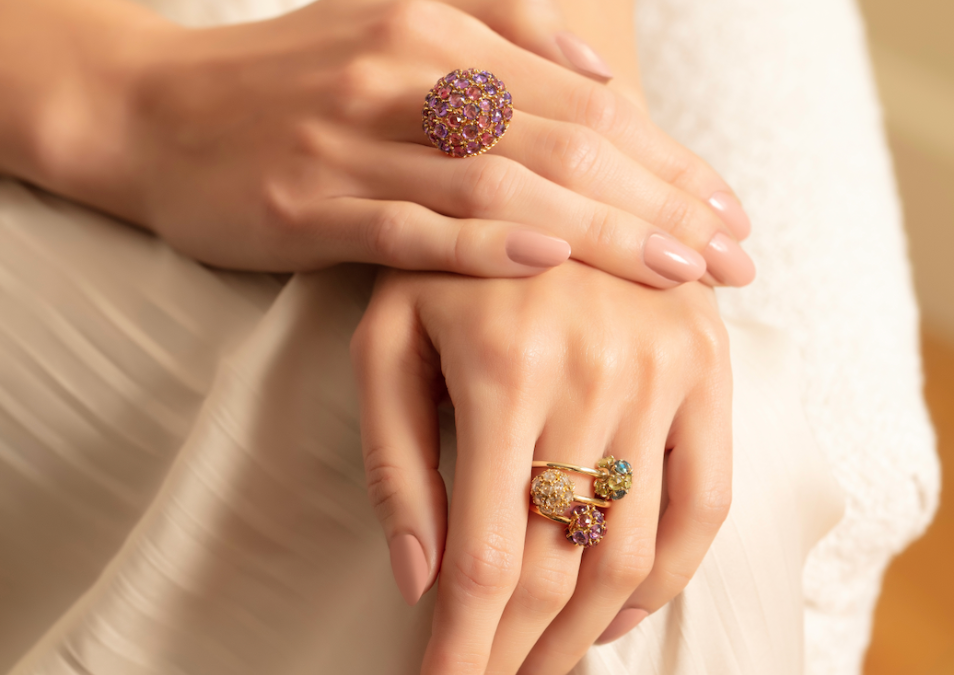 Case study
CULTURE & COMMUNITY
IVAR pays particular attention to employee diversity, inclusivity, health and wellbeing through implementing policies and management practices in support of equal employment opportunities and occupational workplace safety. At the heart of everything the brand does is its dedication to female empowerment and gender equality. Nearly all members of the IVAR team are women often from underprivileged backgrounds. The brand is also an active supporter of various charities including Andrea Bocelli foundation, Womankind, Memorial Sloan Kettering Cancer Centre supporting various causes and charitable programmes from children's education to support of domestic abuse victims and cancer research.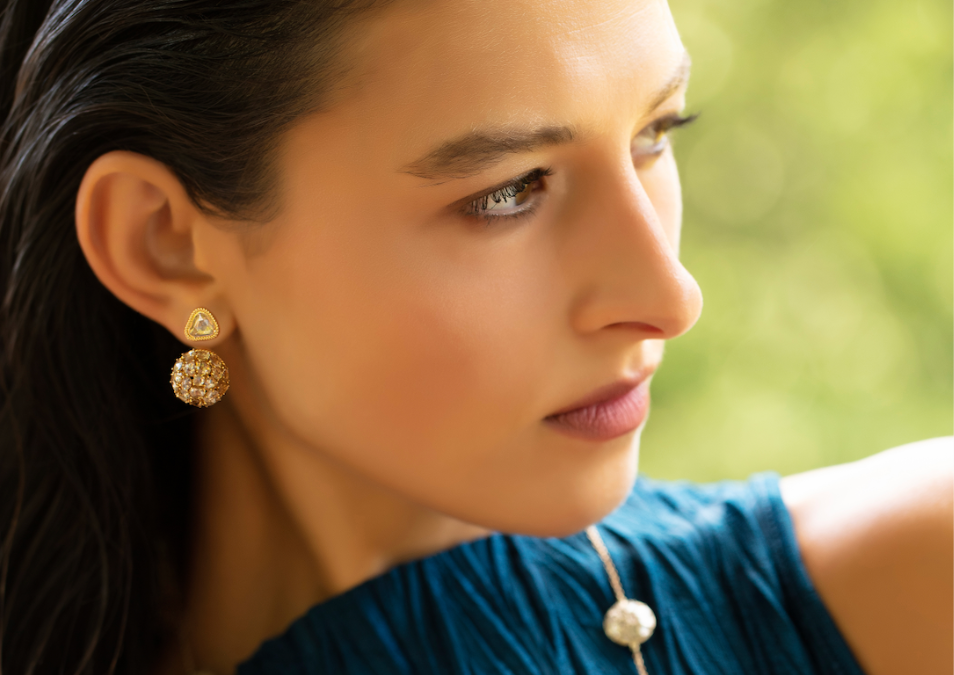 Case study
CLIMATE
In 2022 IVAR completed its first carbon footprint assessment and has since set ambitious carbon reduction targets in line with their 2030 Net Zero strategy. The brand is already using renewable energy sources and aims to increase the use of renewables throughout the supply chain. Other methodologies to reach Net Zero include implementation of climate conscious travel policies, efficient energy, waste and water management strategies and workforce training programmes.