< Back
JEWELLERY & WATCHES
GARRARD
Garrard is the longest-serving jeweller in the world, calling London its home since 1735. The collections and bespoke pieces all display the brand's storied royal origins, with everything carefully handcrafted to produce effortlessly glamorous results.
SUSTAINABILITY PURPOSE
As the longest serving jewellery house in the world, Garrard are immensely proud of their legacy of creating historic jewels for royalty. As proud as they are of their heritage, they are equally committed to building a sustainable future for their business and the wider jewellery industry. Garrard believe that a jeweller is only as sustainable as its materials, which is why responsible sourcing is central to their business. Longevity and quality are at the heart of everything Garrard create. While Garrard jewellery will be passed on to generation after generation, they also acknowledge what it means to pass on a greener world too.

Categories
Luxury Jewellery & Silverware
Distribution
UK, EU, USA, ASIA, ME
A WORD FROM THE CEO
As CEO of Garrard, it's my responsibility to make sure everything we do has at its heart our people, planet and product.
JOANNE MILNER
CEO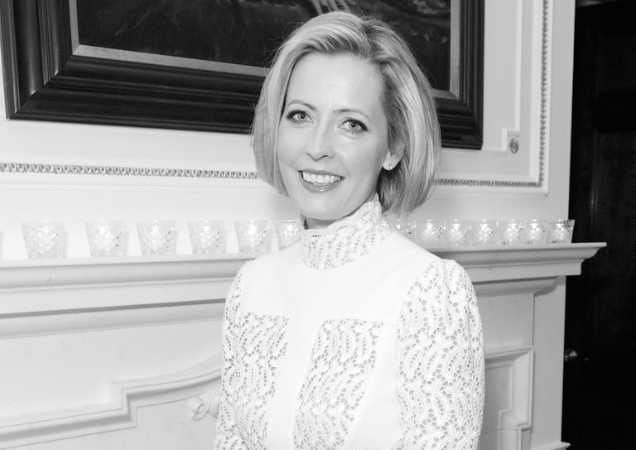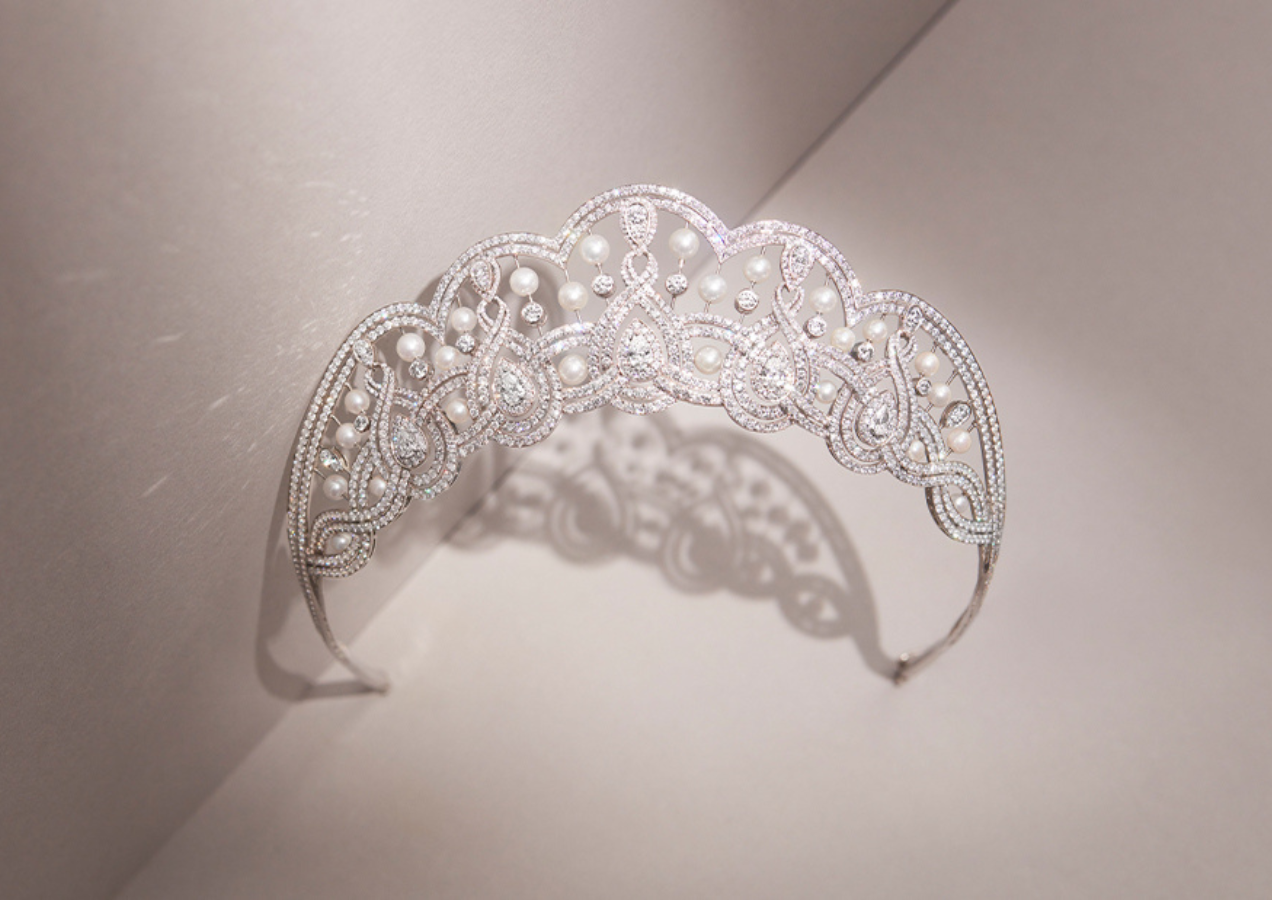 BUTTERFLY MARK TESTIMONIAL
We are proud to be recognised as a business that incorporates sustainability in everything we do. We have been able to both communicate and build on the ways in which we drive sustainability agendas across departments, creating substantial and meaningful change. The Butterfly Mark also reinforces to our clients and peers that Garrard is and will always be a brand to trust. While a valued and formal recognition and reassurance to our clients is important, the real value is that to achieve and maintain that certification instils a never-ending focus on sustainability for our business.
JOANNE MILNER
CEO
Case study
CLIMATE ACTION
Climate action is the foundation of Garrard's approach to sustainability. Having done their complete carbon footprint calculation, the heritage jewellery house has set clear carbon reduction targets and submitted their science-based-targets (SBTi) on their race to Net Zero. Garrard's energy and waste management programmes go hand in hand with their ambitious climate goals. The brand runs on 100% renewable energy and uses equipment designed for energy conservation. Efficient inventory systems, material recycling and working closely with suppliers allows for limited waste production throughout their value chain.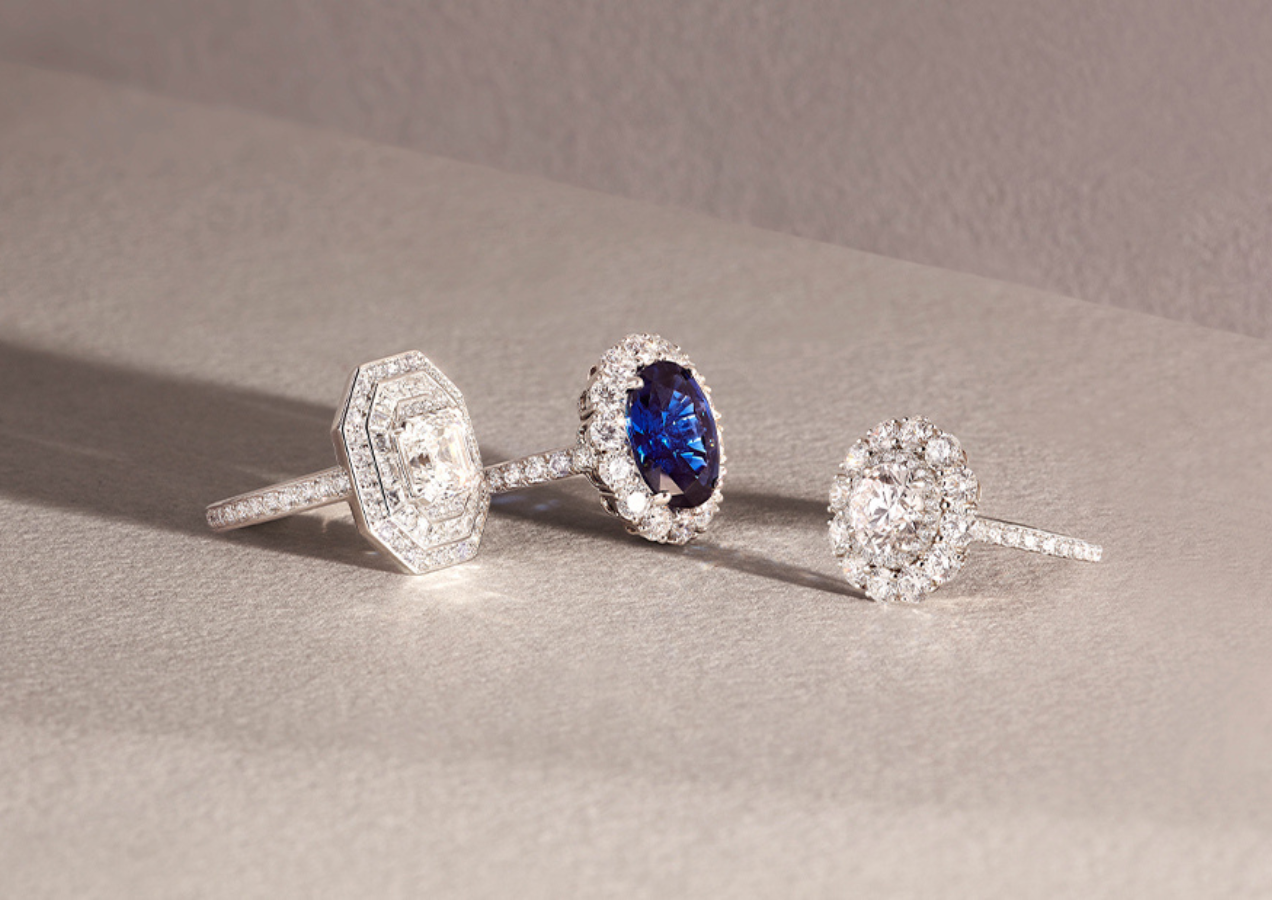 Case study
SUSTAINABLE SUPPLY-CHAIN
Garrard work closely with all their direct (Tier 1) suppliers and have identified all other key suppliers across their entire supply chain. Suppliers are screened against sustainability criteria and are required to follow a supplier Code of Conduct that encompasses all ESG factors relevant to the brand. Garrard is working closely with their supply chain to ensure all material used in their jewellery production is recycled and fairtrade, while all diamonds are ethically sourced through the Kimberley Process Scheme.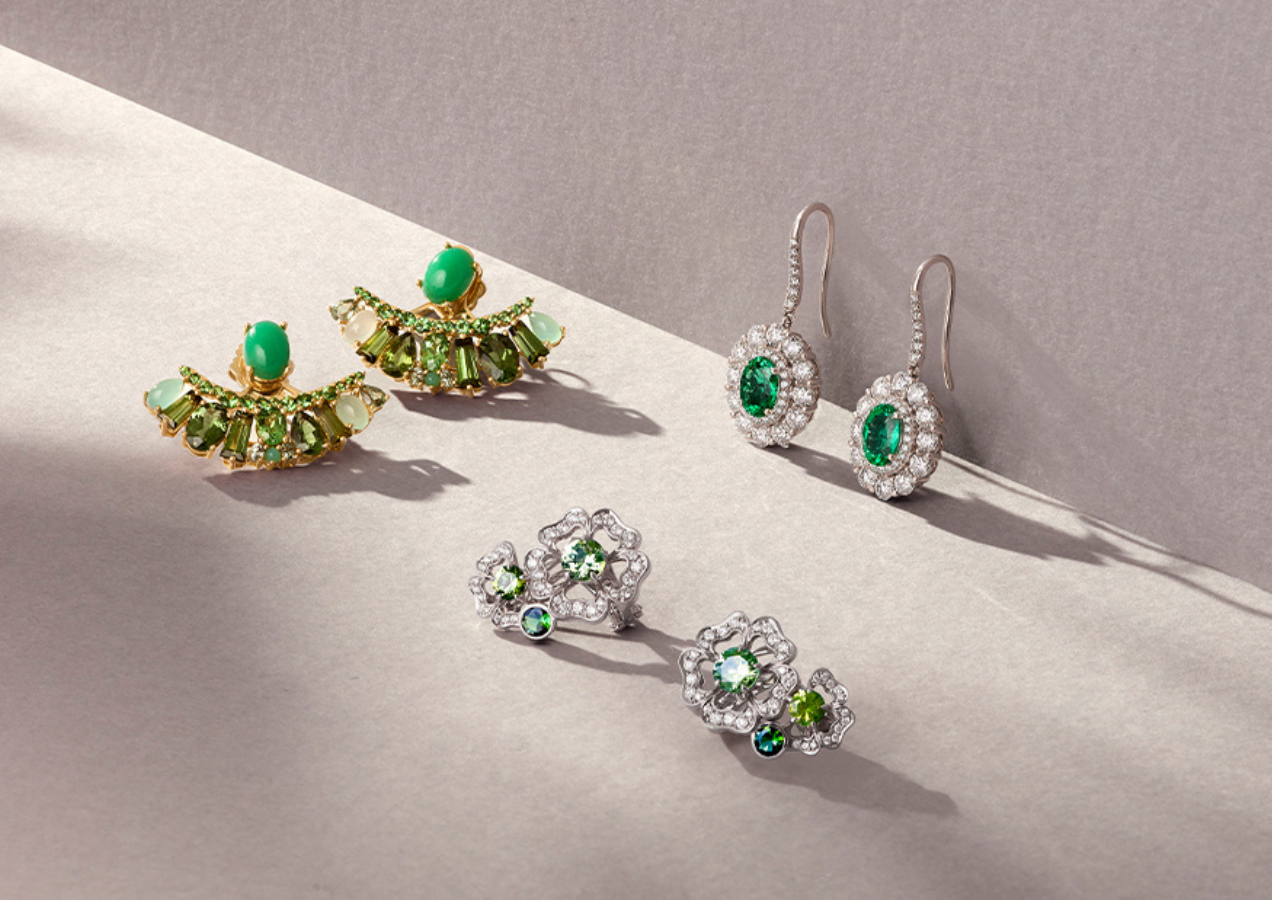 Case study
SOCIAL RESPONSIBILITY CULTURE
Garrard is championing equality, inclusivity, and the wellbeing of their teams and the communities around them. The brand empowers female leaders, has implemented a robust internal ethical code and designed an apprenticeship scheme for developing the new generation of jewellers. Over the years, they have participated in and contributed to various community programmes and fostered charity partnerships. Most recently Garrard partnered with Dallaglio Rugby Works to empower disadvantaged youth through sports. In April 2020, the brand launched the Garrard Angels initiative to acknowledge the heroic efforts made by Britain's key workers during the pandemic.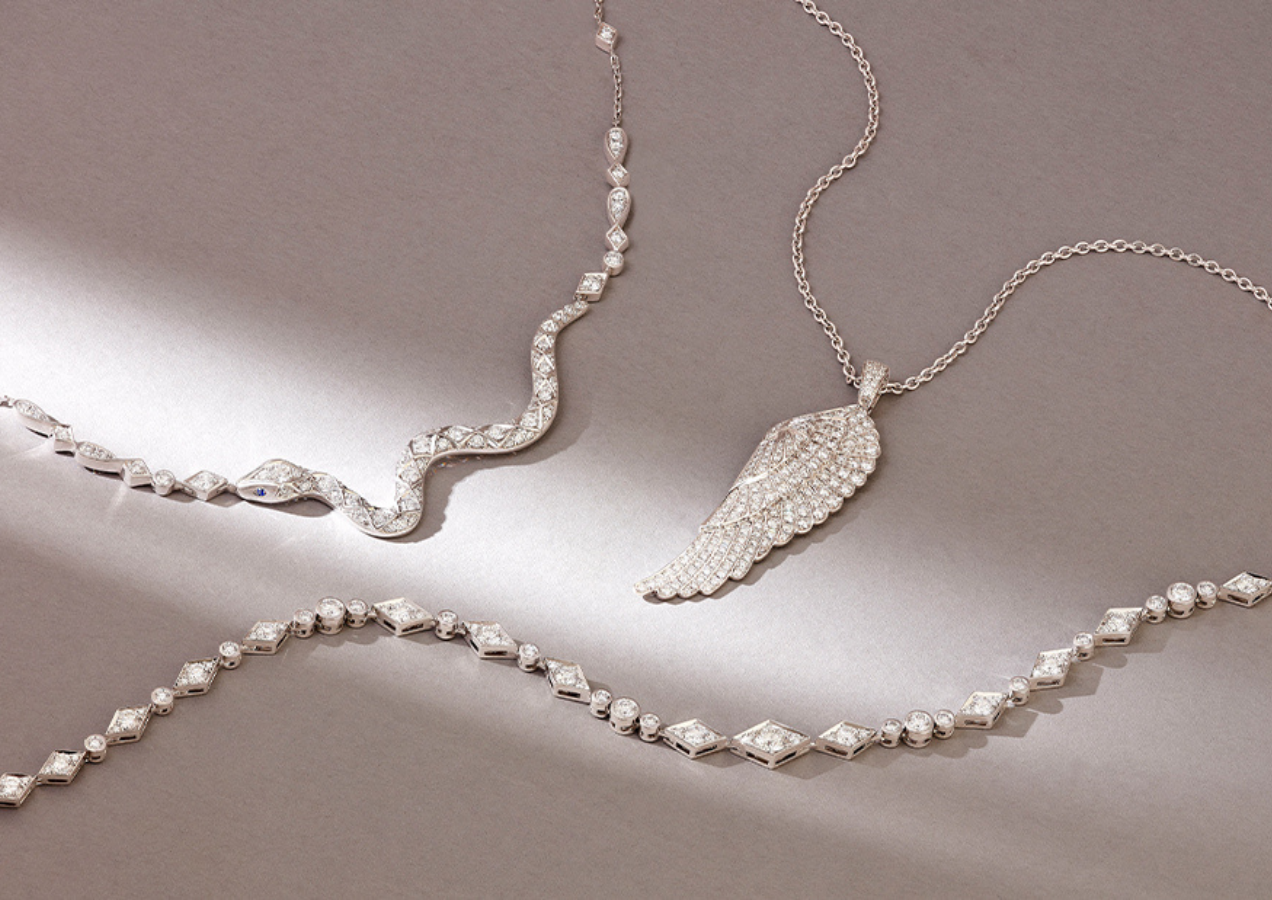 Case study
PACKAGING & LOGISTICS
Having conducted a packaging environmental impact assessment and eliminating all plastic, Garrard has been able to source less packaging and lower its overall negative impact by using recycled and FSC certified materials. Garrard accounts for their logistics footprint and has implemented policies and practices that require inbound and outbound freight or shipping to be transported via lowest impact methods. They have been able to achieve this target by choosing a sustainable business logistics programme with their logistics partner.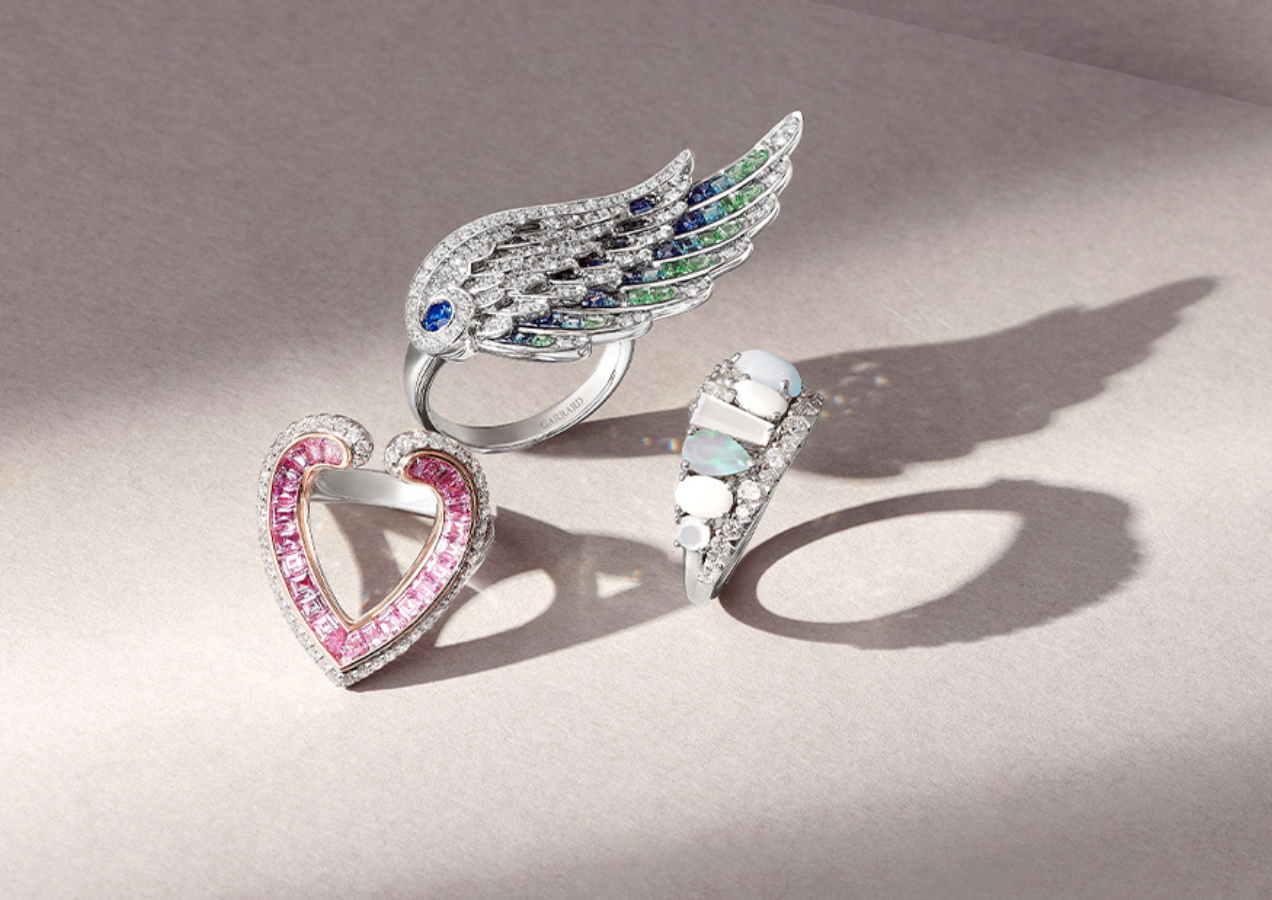 WHERE NEXT?
Garrard is on the road to net zero by committing to science-based targets to reduce their greenhouse gas emissions by 30% by 2030. Having achieved their 92% recycling target, they aim to increase this to 100% by March 2023. They are especially proud of their apprenticeship scheme, that offers the opportunity to specialise in any aspect of jewellery, thus nurturing the next generation of talent. Together, these commitments and achievements mean that every piece of jewellery Garrard create is a synthesis of heritage craftsmanship and contemporary sustainability practice.