< Back
JEWELLERY & WATCHES
DANIELLA DRAPER
Daniella Draper uses recycled gold and silver to make high quality jewellery pieces to stand the test of time, creating future heirlooms for now and generations to come.
SUSTAINABILITY PURPOSE
Daniella Draper know that as their brand grows, so does their responsibility to work in an ever more sustainable way to protect the future of the planet and reduce their impact upon it. With this in mind, in all areas of their business, Daniella Draper will endeavour to not take more from it than they need, to use what they take wisely and to give back wherever and whenever they can.

Categories
Jewellery & Watches
A WORD FROM THE FOUNDER
In all parts of life, we're trying to be more aware and mindful of what we consume and how we go about each day. We've reached a turning point in terms of taking our impact more seriously as well our responsibility to our customers and the planet. We are forever learning and growing as a brand to be more sustainable and reducing our effects of the world.
DANIELLA DRAPER
FOUNDER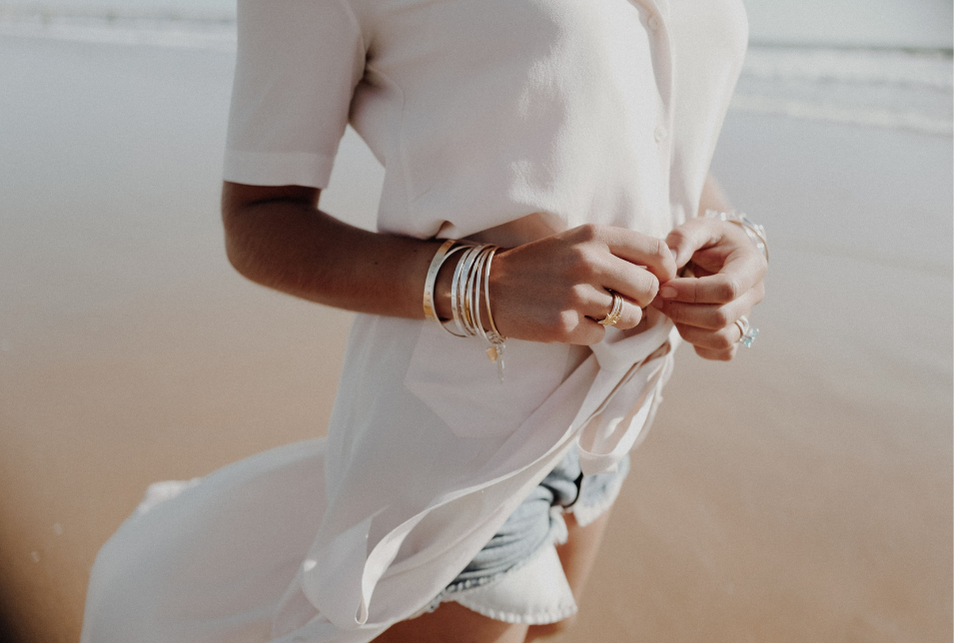 BUTTERFLY MARK TESTIMONIAL
We've always been proud of our sustainability stance as a business, and having the highly regarded Butterfly Mark certification confirms that, adding value to our brand on a daily basis. It means a lot to our customers knowing that they are buying from a recognised sustainable brand; our staff are proud to be working for a business certified for its sustainability and it makes us strive to do better and focus on areas where we are weak.
DANIELLA DRAPER
FOUNDER
Case study
WASTE & CIRCULARITY
Daniella Draper champions circular business models by choosing 100% recycled gold and silver in all their jewellery collections. In addition, 10% of their diamonds come from vintage jewellery bought at auction. The brand has adopted a strict waste management policy throughout their operations and ensures all scrap silver and gold is collected and sent for recycling, including floor sweepings, to ensure waste sent to landfill is kept at a minimum.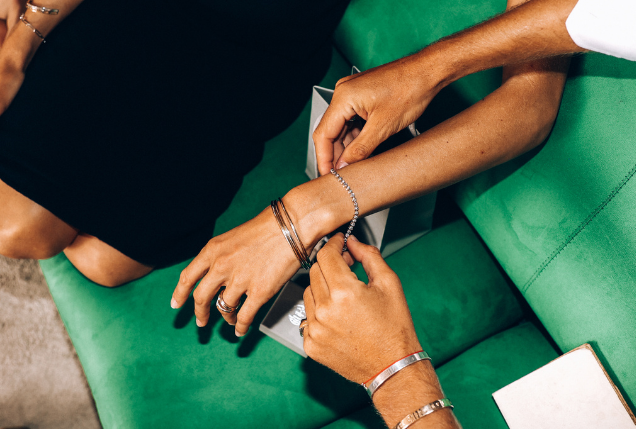 Case study
CLIMATE & ENERGY
To continue to lower their environmental impact, Daniella Draper has now conducted their first carbon footprint calculation to begin setting clear reduction targets and has partnered with Ecologi to offset emissions incurred by employee commutes to work. The brand's redefined energy conservation strategy lays out tangible targets of 5% energy usage reduction in the coming year. Daniella Draper uses renewable energy to power their office and store locations and have upgraded to only use hybrid company vehicles. The brand ensures sustainable logistics through strong partnerships with DHL and DPD that use route optimisation algorithms and electric delivery van fleets as part of their sustainability programme to reduce emissions from transportation.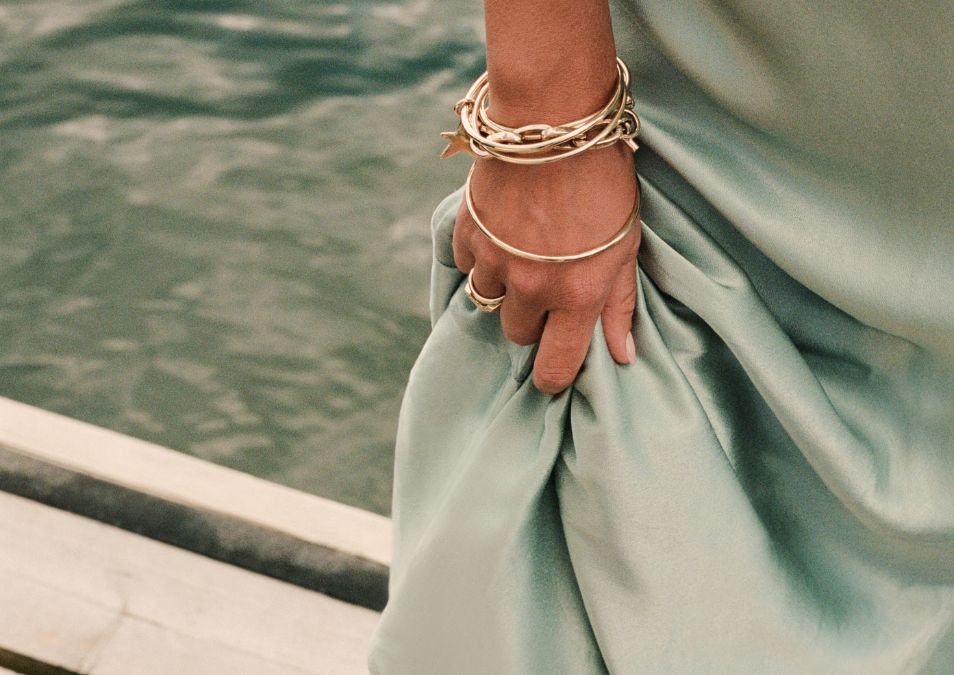 Case study
SUSTAINABLE SUPPLY CHAIN & MANUFACTURING
Daniella Draper focuses heavily on supply chain sustainability and traceability and follows a thorough supplier selection process as part of their overall sustainability strategy. 100% of the brand's gold suppliers are Fairtrade Gold Certified while 42% of suppliers hold Responsible Jewellery Council Chain of Custody certification. Meanwhile, 90% of all sourced diamonds are covered by the World Diamond Council System of Warranties and 80% of their diamond suppliers have adopted Kimberley Process System of Warranties. The brand has also introduced supplier codes of conduct and ESG questionnaires as part of their overall sourcing policy to ensure transparency and facilitate communication with their suppliers.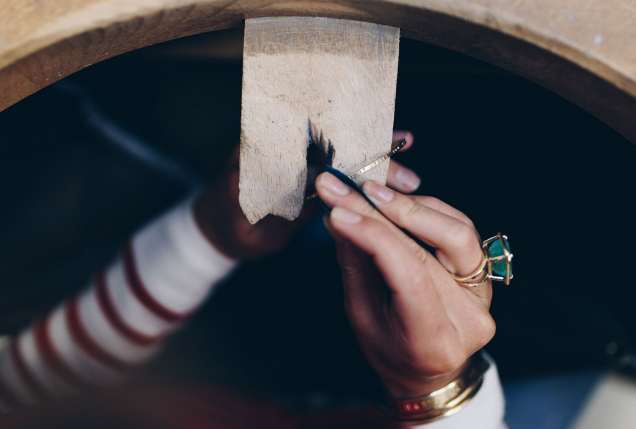 Case study
CULTURE
Ensuring health, wellbeing, diversity & inclusion with clearly documented policies and employee training continues to be a priority for Daniella Draper. The brand has introduced a clear employee engagement and skills development programme for their teams and supports local communities through donations to various charities including Women's Aid and Refuge. Priorities and opportunities of support are chosen by liaising with chosen local charities to understand the best way to support them. Meanwhile, through their partnership with Ecologi, to date Daniella Draper has contributed to delivery of 38 projects worldwide from distributing fuel-efficient cookware in Tanzania to supporting solar power project in Vietnam and Peruvian protection efforts of the Amazon rain forest to support communities in need all around the globe.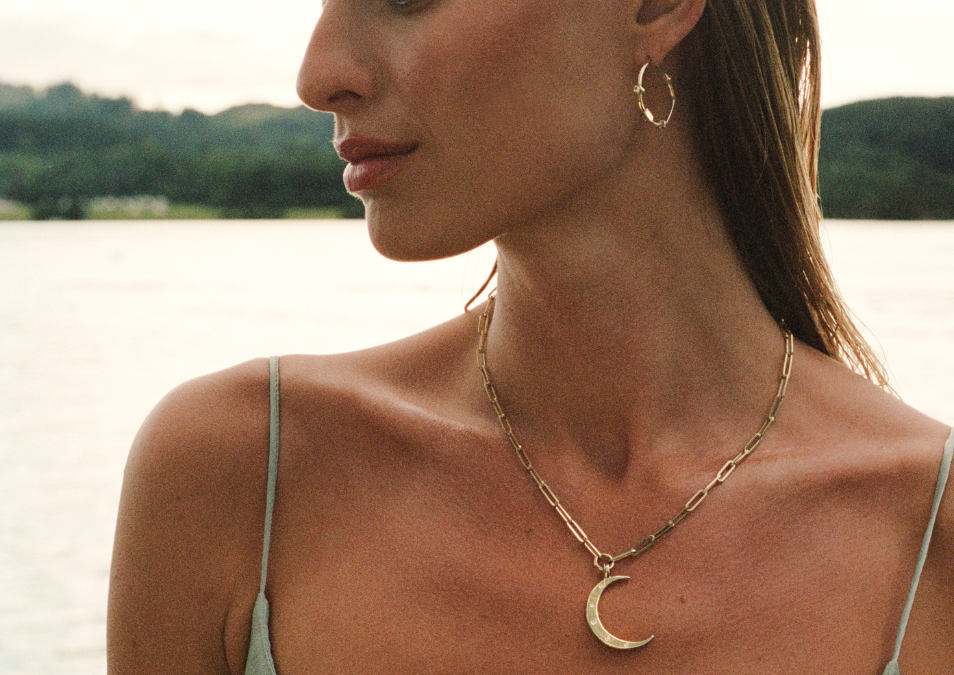 WHERE NEXT?
This year Daniella Draper has elevated the scope of their impact work across three categories: People; Planet; Product; and within each category there are two focus areas. They will set goals and measure impact in these six areas, which they selected as a team, and publish the results of their work in an annual impact report that will be available for anyone to read.