< Back
FASHION & ACCESSORIES
CARIUMA
CARIUMA is a sneaker brand founded by two former footwear industry executives. They felt it vital to reinvent the sneaker game, better serving people and the planet through transparency, positivity, and a constant evolution mindset. Rooted in the cultures of surfing and skateboarding, CARIUMA creates comfortable, timeless sneakers through a sustainable production model – prioritising responsible materials, innovative design, and ethical manufacturing. CARIUMA is committed to planting two trees for every pair sold through their in-house reforestation program that is central to their mission of restoring the biodiversity and carbon-capturing potential of rainforests.
SUSTAINABILITY PURPOSE
CARIUMA believe a better product is possible only through positivity, transparency, and constant evolution. They aspire to be an agent of change in the fashion industry by doing things the right way, putting people and the planet first, and using their resources to restore the environment.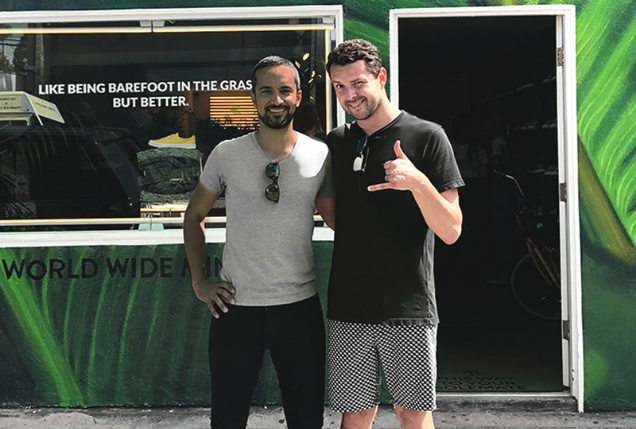 BUTTERFLY MARK TESTIMONIAL
We envisioned the company we wanted to create long before we landed on sneakers. We believe in a certain way of doing things, to treat people and the planet with respect and inspire change by example. Source premium materials, mind our carbon footprint, take care of our team and community, restore the environment – if we followed this blueprint, whatever we made would be better for it. As an independent brand with a passionate team, every day sets the bar a little higher. Together with the community, we share values and a vision of balancing profit and purpose. We are all working to reshape our industries for the better. This process helped us to evaluate where we are, and how we can continue to grow, day by day.
Case study
ENERGY MANAGEMENT
Cariuma is working on reducing the energy consumption through implementing a technique for making shoes with only a 3-piece upper and 1-piece outsole with only a few stitch points.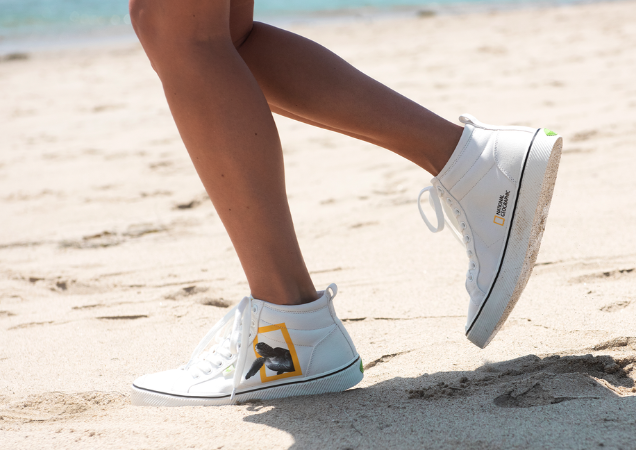 Case study
CIRCULAR ECONOMY
Cariuma is introducing sustainable practices into its production chain through using certified materials of natural origin and optimising offcuts from production processes. For example, the leftover natural rubber used in the production of outsoles is recycled and reused for the production of the next pairs. Another innovation is the addition of natural mamona oil to the insole production, significantly reducing the use of virgin plastics and increasing the natural content of its products.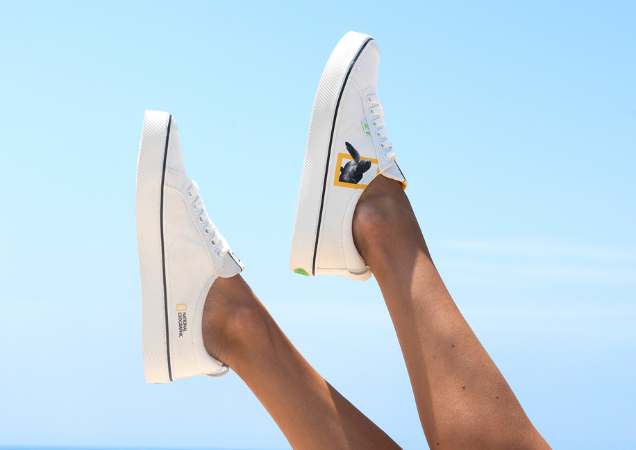 Case study
OPERATIONS
Cariuma's warehouse meets the highest environmental standards. Their sneakers are kept in a solar-powered, air-conditioned facility for quality protection. They also save energy in our warehouse through using LED lighting and a cooling tower to prevent and monitor over-consumption. Their warehouse building is ISO14001:2015 Certified (Environmental Standards) and LEED Gold Certified as well.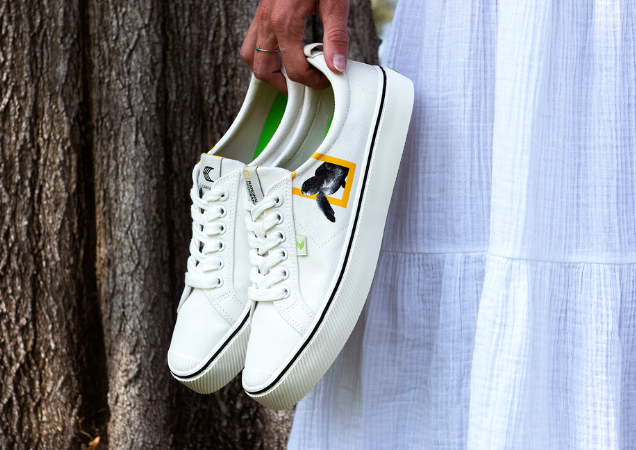 Case study
CARBON NEUTRAL
Cariuma Carbon footprint adheres to the GHG protocol corporate value chain standards. Cariuma joined a program called DHL Go Green, in which shipment emissions are neutralized through nine diverse reforestation programs around the world. They also capture carbon through our Reforestation Program in the Brazilian rainforest.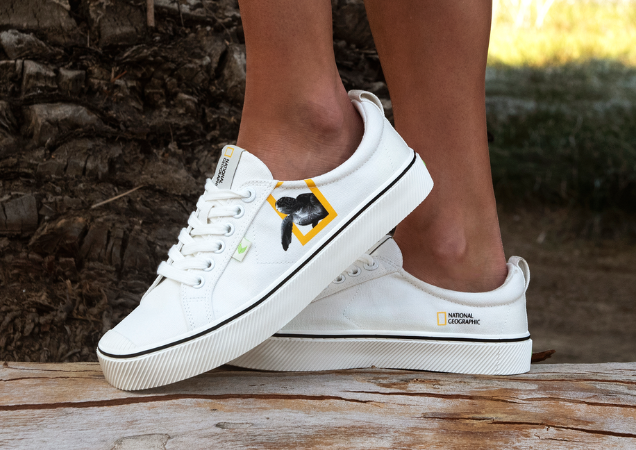 Case study
SDG ALIGNMENT
Cariuma works on planting trees in the Brazilian rainforest, which stretches along the coast from northeast to southern Brazil. This biome is home to over 60% of Brazil's endangered species—and has lost over 87% of its forest canopy to deforestation.