< Back
JEWELLERY & WATCHES
ARMENTA
Armenta creates hand-crafted artisanal accessories that redefine casual luxury as an integral part of the everyday wardrobe. The aesthetic is derived from the juxstaposition of evocative materials that create a distinctive style while maintaining a focus on social and environmental responsibility.
SUSTAINABILITY PURPOSE
Armenta's mission is to create an environment for positive change by keeping fashion & waste out of landfills, re-manufacturing upcycled materials to deliver sustainable products while empowering women & educating consumers. They actively seek to hire women that come from disadvantaged circumstances, so that they can provide an education & a transferable skill set which not only provides support but also makes a positive local impact. By focusing on their mission & building connections with non-profit organizations, Armenta are providing a platform for circular innovation & positive change. They are proud to share stories of our artisans & all of those who support their efforts. Armenta is building a sustainable future by promoting social responsibility, ethics, creativity, & circular innovation.

Headquarters
Houston, Texas
Distribution
US, Canada and Europe
A WORD FROM THE CEO
From the inception, not only did we fanatically seek women from diverse backgrounds that were in troubled circumstances, but also implemented a no waste action plan. Our desire to improve the lives of those around us led to a program that we call "Life of Meaning". In essence, "Life of Meaning" allows us to teach and train a lasting skillset that can support a person for a lifetime and allow us to pass along techniques that will preserve the artistry and craftsmanship and prevent it from becoming a lost art. We believe that our diversity and inclusion has fostered our collaborative culture which fuels our innovation and ability to disrupt. I am proud that every piece is traced back to the artisanal hands of our amazing team and not traced back to a factory. We carefully select the finest materials, partners, and exotic objects to create pieces that deliver a distinctive style. Each piece is a collection of tradition, stories, and passion and was made with meaning. When you wear an Armenta piece you are wearing the story of all the artisanal hands that crafted the piece just for you. Wear the story of many and weave your journey into the fabric of life.
EMILY ARMENTA
CEO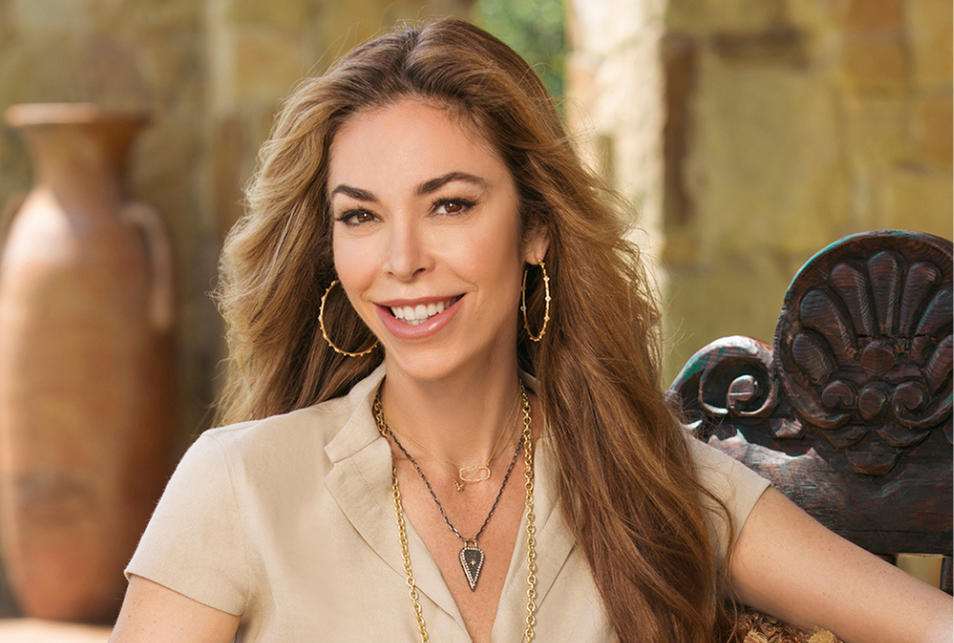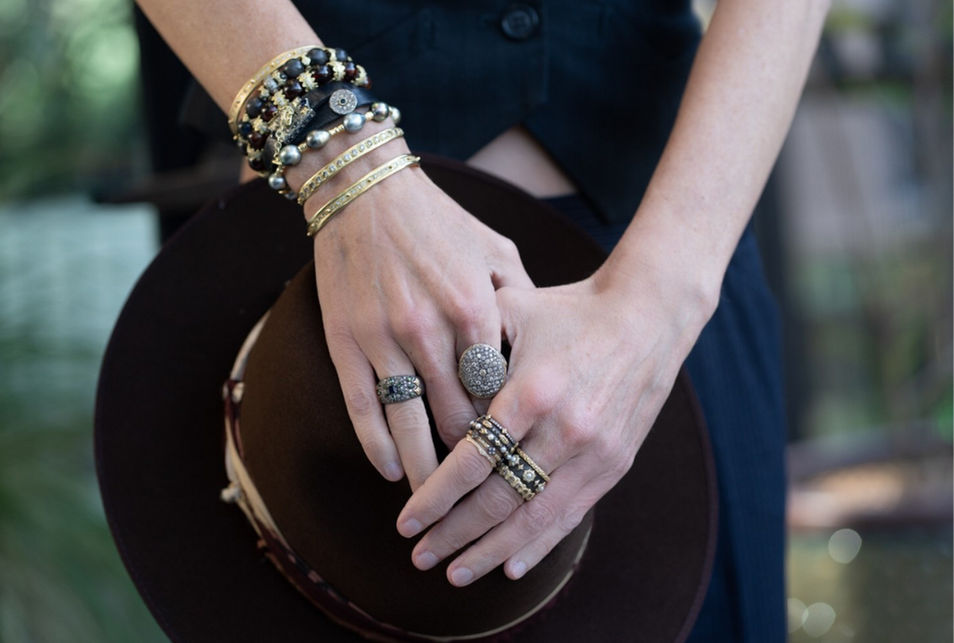 BUTTERFLY MARK TESTIMONIAL
Armenta has been sustainable and socially conscious since the start of business 20 years ago. Through the ESG certification we can shine a light on our values, programs, and initiatives to drive the efforts of positive global change. The future of culture is in our hands. Let's initiate change together - no action is too small to play a meaningful role in reducing the damage to the environment and social injustices. Armenta is actively working to expand our circle of influence and build a community through the Armenta Army. This program is aimed to reimagine our world and the role we play. Together we can initiate positive change by embracing the importance of sustainability and social inequality. By raising awareness and engaging in conversations we can educate and empower consumers towards choices that support social and environmental responsibility. Driving this behavior has never been more important and is critical to creating a more sustainable future. Join us by becoming part of our community dedicated to fighting against the climate crisis and social injustices around the world. Together we can create permanent global change and reverse the damage we have done. We believe in improving lives through circular innovation. Joint the Armenta Army and be a catalyst for positive change.