< Back
FASHION & ACCESSORIES
ANYA HINDMARCH
Anya Hindmarch is known for its combination of high-quality production and creativity, and often launches campaigns that have a strong and meaningful message. Modern craftsmanship and personalisation are a vital part of the brand's essence.
SUSTAINABILITY PURPOSE
Anya Hindmarch is committed to creating responsibly, and constantly strives to innovate to reduce its impact on the earth, while also using its platform to drive education and discussion around sustainability. Testament to this are projects such as I Am A Plastic Bag, launched in 2020 to tackle post-consumer waste, with each bag crafted from 32 half-litre recycled plastic bottles. This was the result of a two-year project, building on 2007's I'm A Plastic Bag, which ignited the debate around the use of plastic bags and contributed to the decision to charge for plastic bags in the UK. In 2021, the brand went a step further, launching The Universal Bag, a unique collaboration with supermarkets to rethink the reusable shopping bag, and Return to Nature, a collection of bags which are intended to biodegrade at the end of their useful life, thanks to some pioneering leather tanning and finishing techniques. The work around sustainability continues, paying heed to the mantra, 'progress, not perfection.'

Categories
Known for its luxury, organisation-obsessed accessories as it is for its groundbreaking work in sustainability and its playful experiential retail concepts.
A WORD FROM THE FOUNDER
Since 2007 – when we created the 'I'm Not a Plastic Bag' project – Anya Hindmarch has leveraged the impact and platform that the fashion industry provides to deliver the message of responsible actions and behaviour. We are constantly looking at the best way of doing things in each area of our business, from supply chain and materials to our team and charitable endeavours
ANYA HINDMARCH
FOUNDER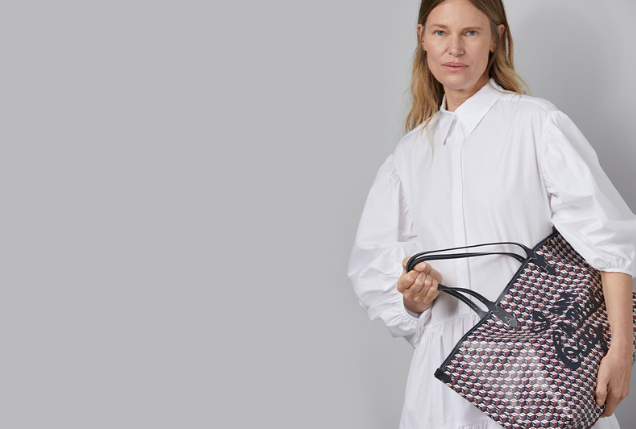 Case study
FAIR LABOUR
Anya Hindmarch's code of conduct includes corporate policies that support anti-corruption, human rights, labour, equal opportunities, diversity, and health and safety. Their ethical audits include topics like harassment, wages and benefits and overtime. They audit their factories on a regular basis to comply with their audits. The brand also has a policy in place to ensure that models are cared for and protected.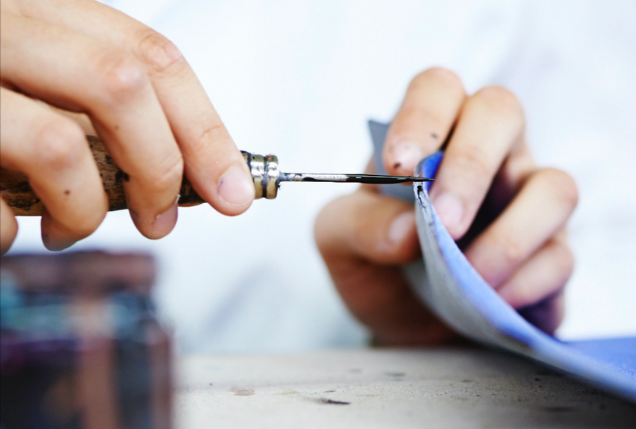 Case study
RECYCLABLE PACKAGING
Anya Hindmarch currently uses recyclable poly bags, but they are removing those bags from their products and are in the process of switching to FSC-certified carton paper. They are reducing the amount of packaging they use, as well, and moving to soy-based inks. For online orders, the brand plans to go paperless, emailing invoices and return instructions. Their carrier bags are completely recyclable, and they are working to have them made with FSC-certified paper and paper handles. All of their marketing materials are made of recycled materials.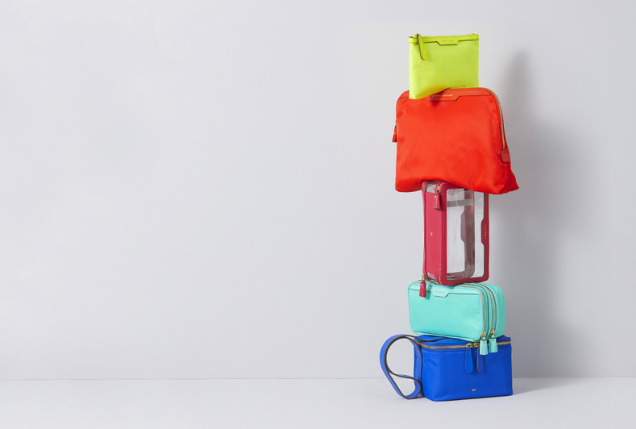 Case study
LEATHER WORKING GROUP
Anya Hindmarch's textiles are certified by Oeko-Tex, Global Organic Textile Standard and Global Recycle Standard. By the end of 2020, Anya Hindmarch aims to have all of their leather suppliers in their supply chain belonging to the Leather Working Group.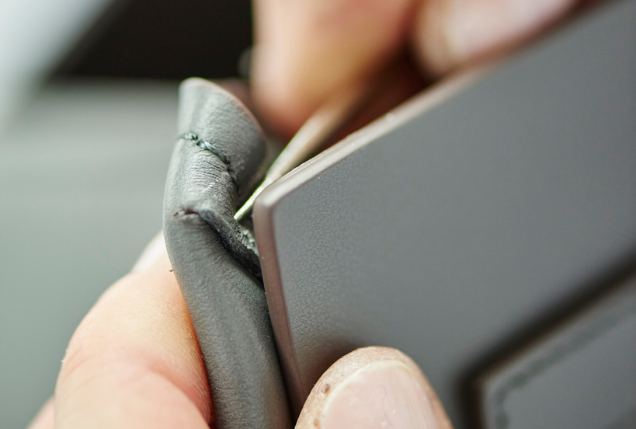 Case study
CIRCULAR ECONOMY
Anya Hindmarch is always looking at recycled materials to replace their virgin materials. They are currently working with recycled nylon, recycled canvas, recycled satin, recycled lining and recycled sequins. They have replaced PVC with TVU, and they are looking at both vegan leather and recycled leather. Anya Hindmarch is working to reduce their waste and eliminate hazardous substances from their supply chain. They regularly update their vehicles with the most modern technology and comply with the latest ULEZ regulations. For external transports, they are optimising the shipments of finished products, which could mean consolidating shipments or choosing the least impactful shipping mechanism. The brand is also compliant with Goal 12 within the Sustainable Development Goals, which dictates responsible consumption and production patterns.