< Back
FASHION & ACCESSORIES
AIMÉE ANN LOU
Aimée Ann Lou redefines luxury ladies' footwear with an artful touch of innovation. The brand's philosophy elegantly merges opulence with ethical and environmental values, giving rise to a collection of timeless and refined designs that effortlessly balance functionality and allure. Known for its signature lilac palette, the brand infuses a vibrant, youthful spirit into its creations, embodied through distinctive liberating low heel designs and signature elements that beautifully capture the brand's ethereal and whimsical essence.
SUSTAINABILITY PURPOSE
Aimée Ann Lou strives to combine ethical and environmental principles with a heightened sense of luxury. Our sustainability approach merges conscious choices and purposeful actions, crafting a narrative that harmonises with high-fashion aspirations. From the earliest stages to final creation, every decision is immersed in environmental consciousness. Our suppliers are chosen meticulously, embodying rigorous social and environmental standards, exceptional craftsmanship, and echoing our commitment to responsible sourcing and production. Fully crafted within the beautiful borders of Italy, our creations honour artisanal traditions, safeguarding heritage skills while minimising our carbon footprint through local production. In a world where luxury often ignores its impact, Aimée Ann Lou pioneers a new partnership, where opulence and responsibility come together. Each collection is not just a testament to refined tastes, but also a dedication to heritage preservation and a stride toward a more compassionate planet.

Categories
Luxury Ladies Footwear
A WORD FROM THE FOUNDER
Sustainability and luxury should no longer be divergent paths, but synergistic partners to evolve the fashion industry to the standards we all deserve. This is why we partnered with Positive Luxury as our independent advisor to ensure we are achieving our values and helping us identify opportunities for improvement. We firmly believe that genuine luxury is born from a dedication to responsible practices and determination to achieve excellence.
AIMÉE HOMER
CEO & CREATIVE DIRECTOR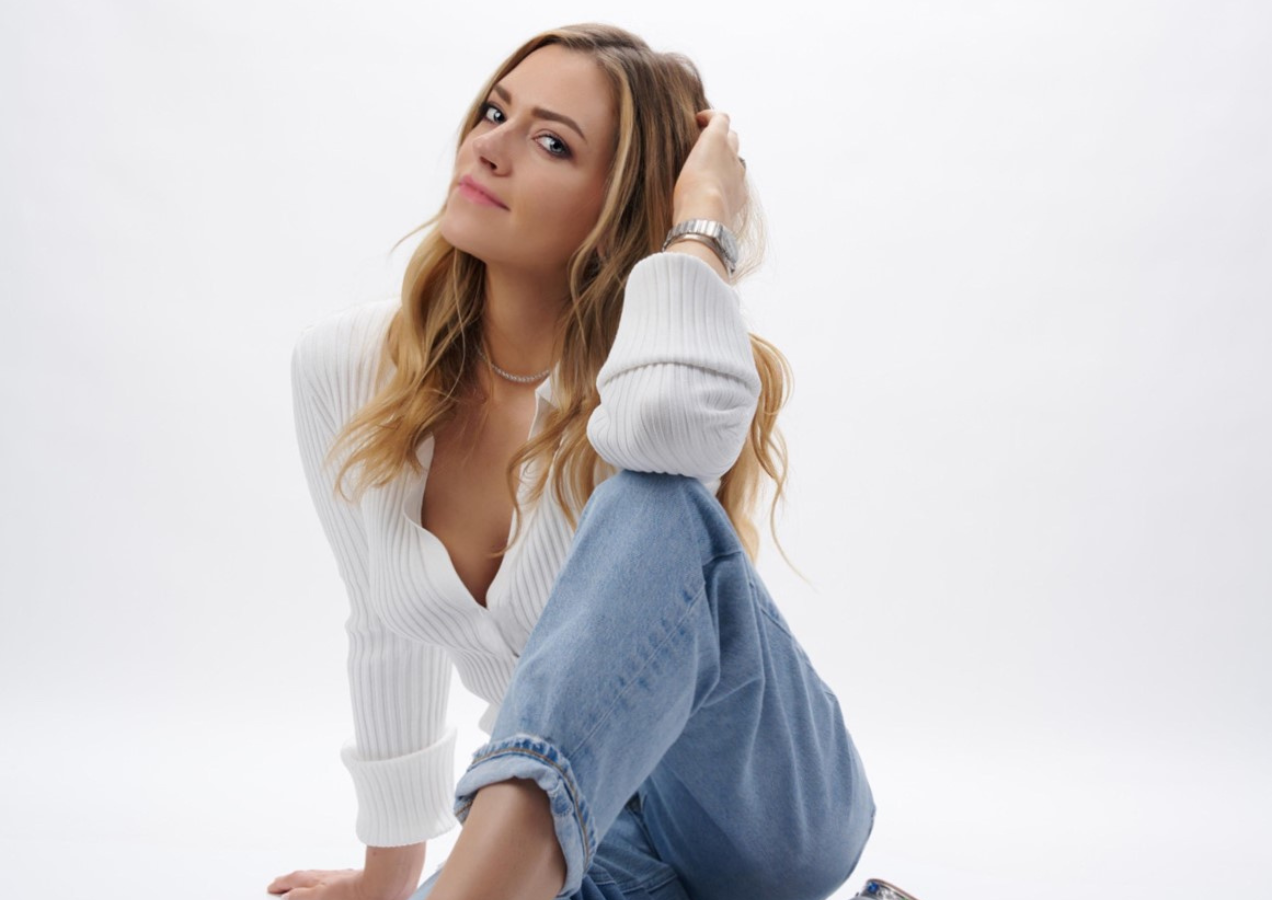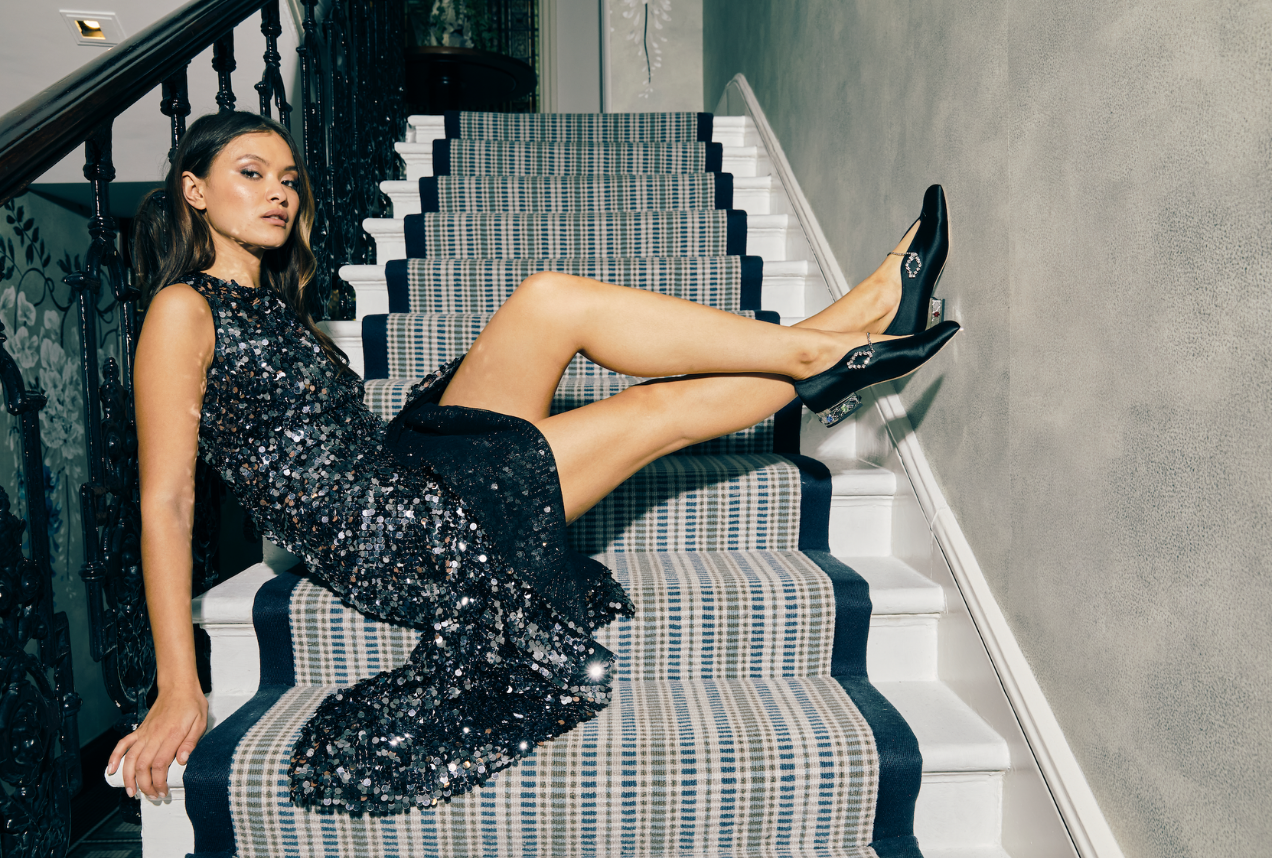 BUTTERFLY MARK TESTIMONIAL
I am absolutely delighted we have achieved the Butterfly Mark. This accomplishment reaffirms our dedication to a future where elegance combines effortlessly with ethical and environmental consciousness. The principles and community nurtured by Positive Luxury will no doubt serve as a potent catalyst for driving impactful change within the luxury industry. It's a true honour for us to be a part of this transformative journey.
AIMÉE HOMER
CEO & CREATIVE DIRECTOR
Case study
RESPONSIBLE SOURCING & CLIMATE
Innovation, transparency, collaboration and longevity lies at the core of Aimée Ann Lou. Every collection is crafted by hand in their trusted supplier factories located in Italy, chosen specifically for their adherence to high social and environmental operational standards and under EU regulations. All materials used in product creation are FSC®, GOTS, BCI, EU Ecolabel and GRS certified, and the band only uses the highest quality, ethically sourced from the food industry, Gold Standard Leather Working Group (LWG) Leather. Aimée Ann Lou has also conducted analysis on their entire supply chain to identify environmental impacts including emission of greenhouse gasses, land, energy and water use as well as waste production. Brand packaging is 100% plastic free, and no virgin plastic is used in any of their products. Adopting innovation as a core part of their business, the brand uses sustainable fabrics including LENZINGTM ECOVEROTM viscose which has a significantly lower water and climate footprint when compared to conventional viscose. As the brand has grown internationally, in2023 Aimée Ann Lou conducted its first carbon assessment and is working towards setting their Net Zero targets.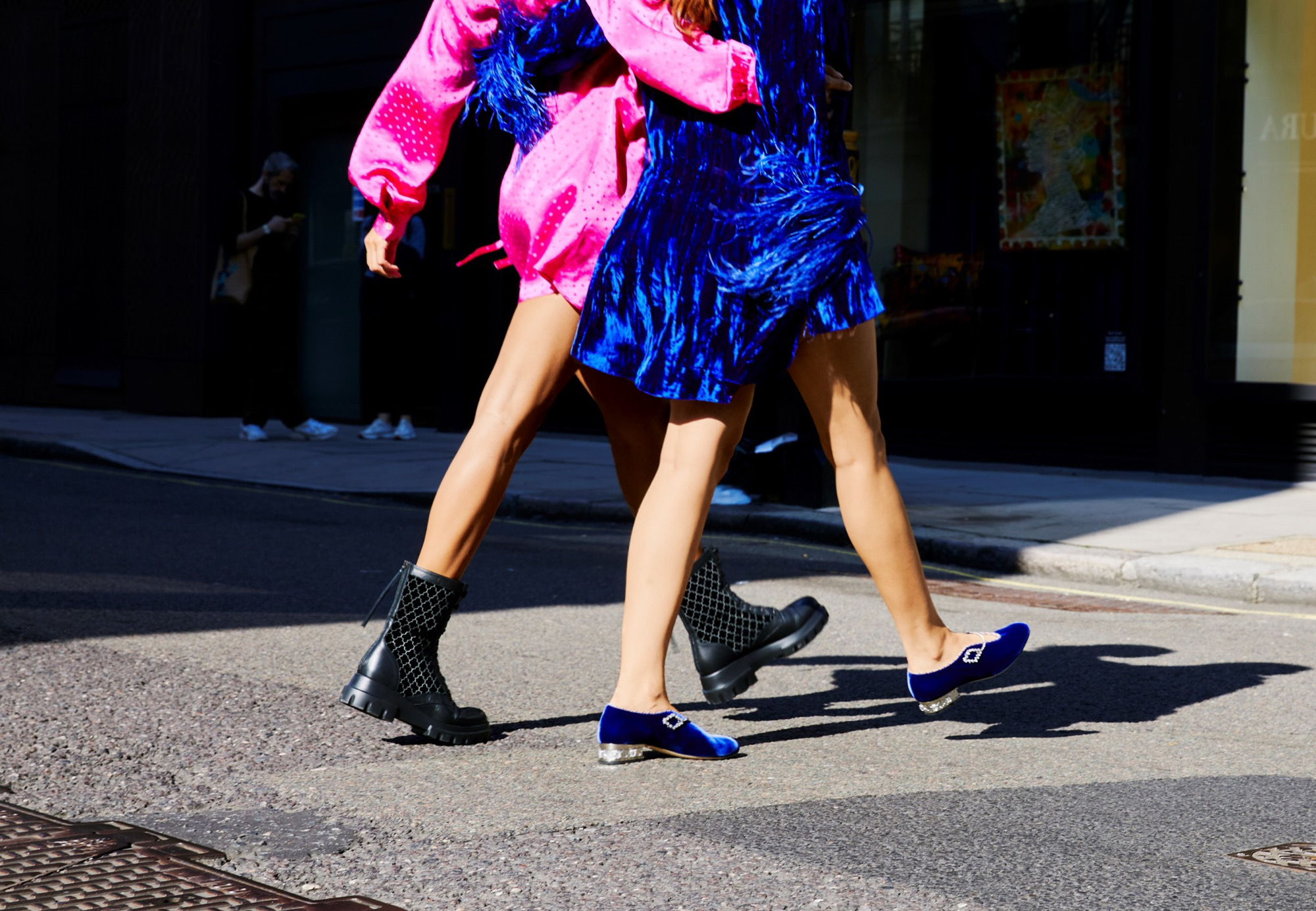 Case study
WASTE & CIRCULARITY
Aimée Ann Lou is in close collaboration with their suppliers, focusing on maximising the efficient utilisation of materials to optimise production processes and minimise the generation of excess waste. Waste and recycling systems are adopted across all direct supplier warehouses and offices. The brand uses technology to ensure pattern cutting efficiency and up to 95% of waste material generated during various stages of product manufacturing, including scraps, offcuts, trimmings and tanning by-product, are recovered for recycling or re-use. The brand's packaging is made of 90% recycled materials and recycled organic cotton is used in product manufacturing. As part of the design planning for upcoming collections, Aimée Ann Lou has adopted innovative fabric solutions and mould designs to eliminate fabric offcuts and improve product longevity. They aim to reduce the use of virgin materials by 50% in 2025 and eliminate virgin materials from their collection completely by 2030.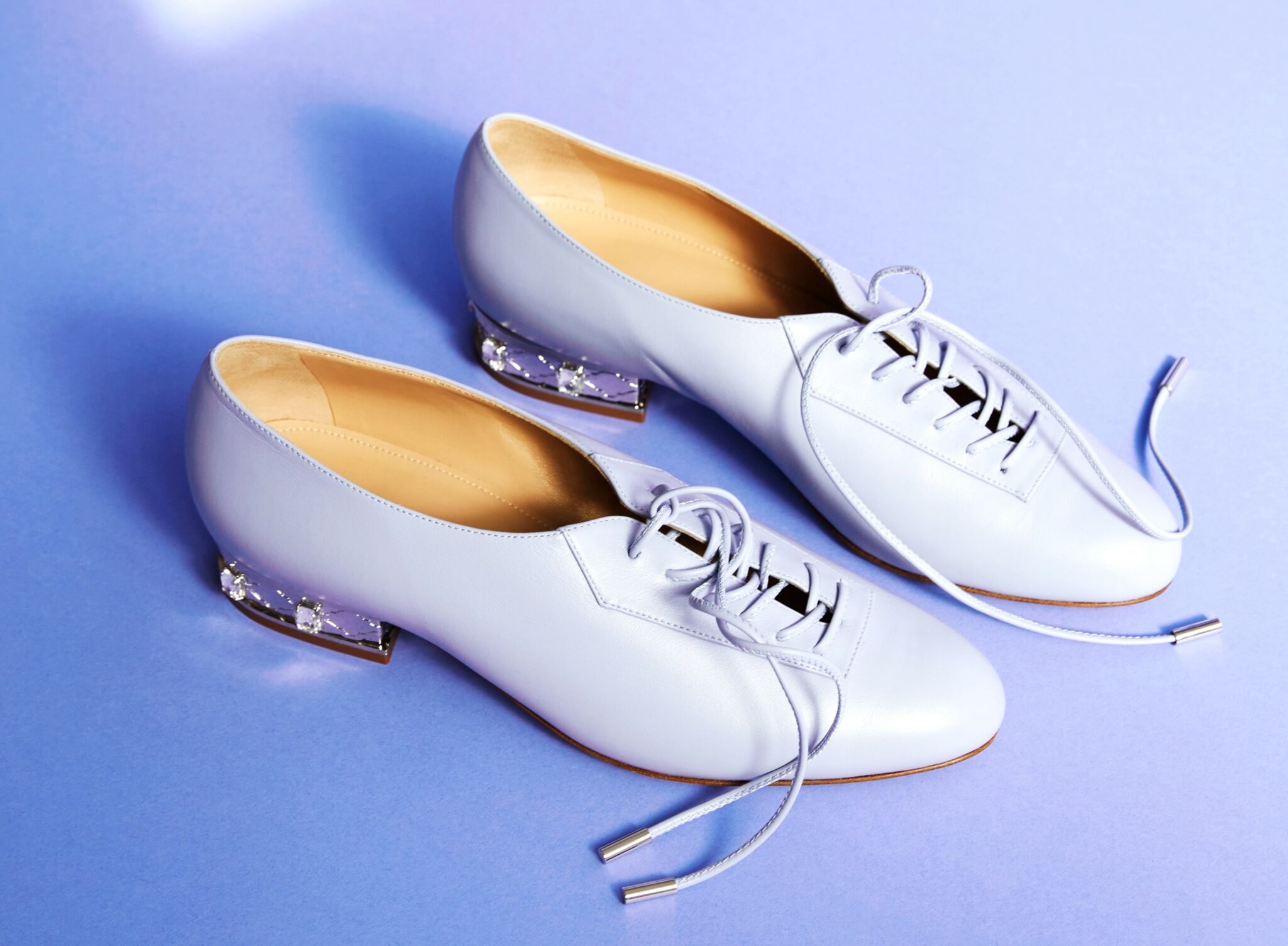 Case study
PEOPLE & ETHICAL PRACTICES
The business's core vision and mission revolve around creating social value by empowering communities, safeguarding cherished heritage skills, upholding artisan traditions, and showcasing unparalleled craftsmanship in Italy, where 100% of the brand's collections are made. Aimée Ann Lou maintains a close relationship with its supply chain partners and ensures protection of human rights, health, safety and wellbeing of all employees involved in the manufacturing process. Their direct suppliers operate in line with the highest ethical standards verified by third party audit programmes including UNI ISO/TS 17033: 2020. To ensure health and safety of workers involved in the manufacturing process, the brand has implemented its own guidelines for the use of hazardous chemicals in line with REACH regulations and ZDHC international protocol.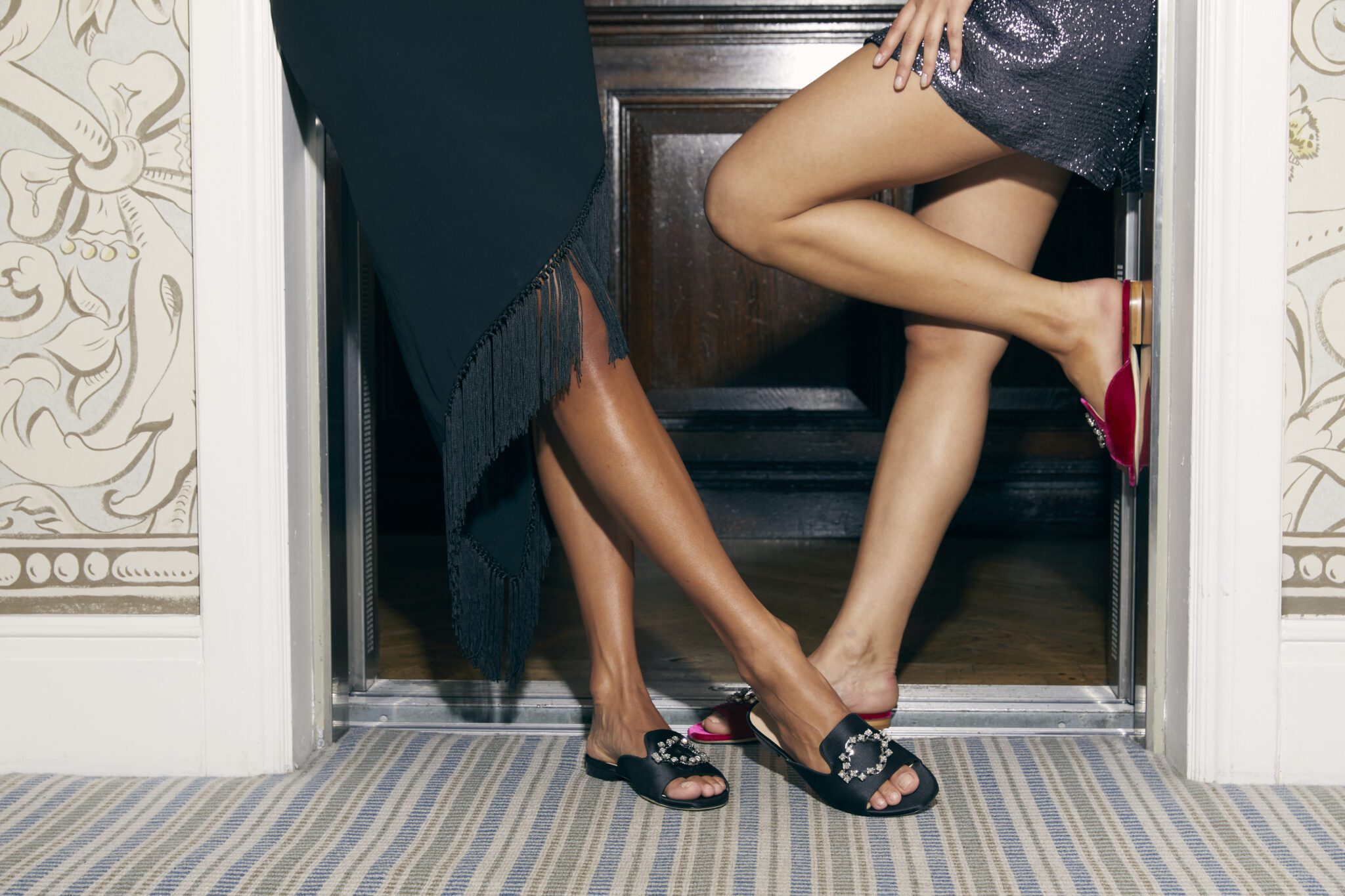 Case study
OPERATIONS & TRACEABILITY
Aimée Ann Lou ensures comprehensive oversight across the entire supply chain, actively engaging in close partnerships with all supply chain collaborators to guarantee the traceability of every material sourced. The international certifications their suppliers have successfully obtained include ISO 9001 (Quality), ISO 14001 (Environment), ISO 50001 (Energy), ISO 45001 (Health & Safety), SA 8000 (Labour & Human Rights), ISO 14064 (GHG) among others. Aimée Ann Lou has aligned to 5 of the 17 UN sustainable development goals with a primary focus on promoting gender equality and empowering women. They are dedicated to fostering sustainable production practices and taking swift action to address the challenges of climate change and its associated impacts.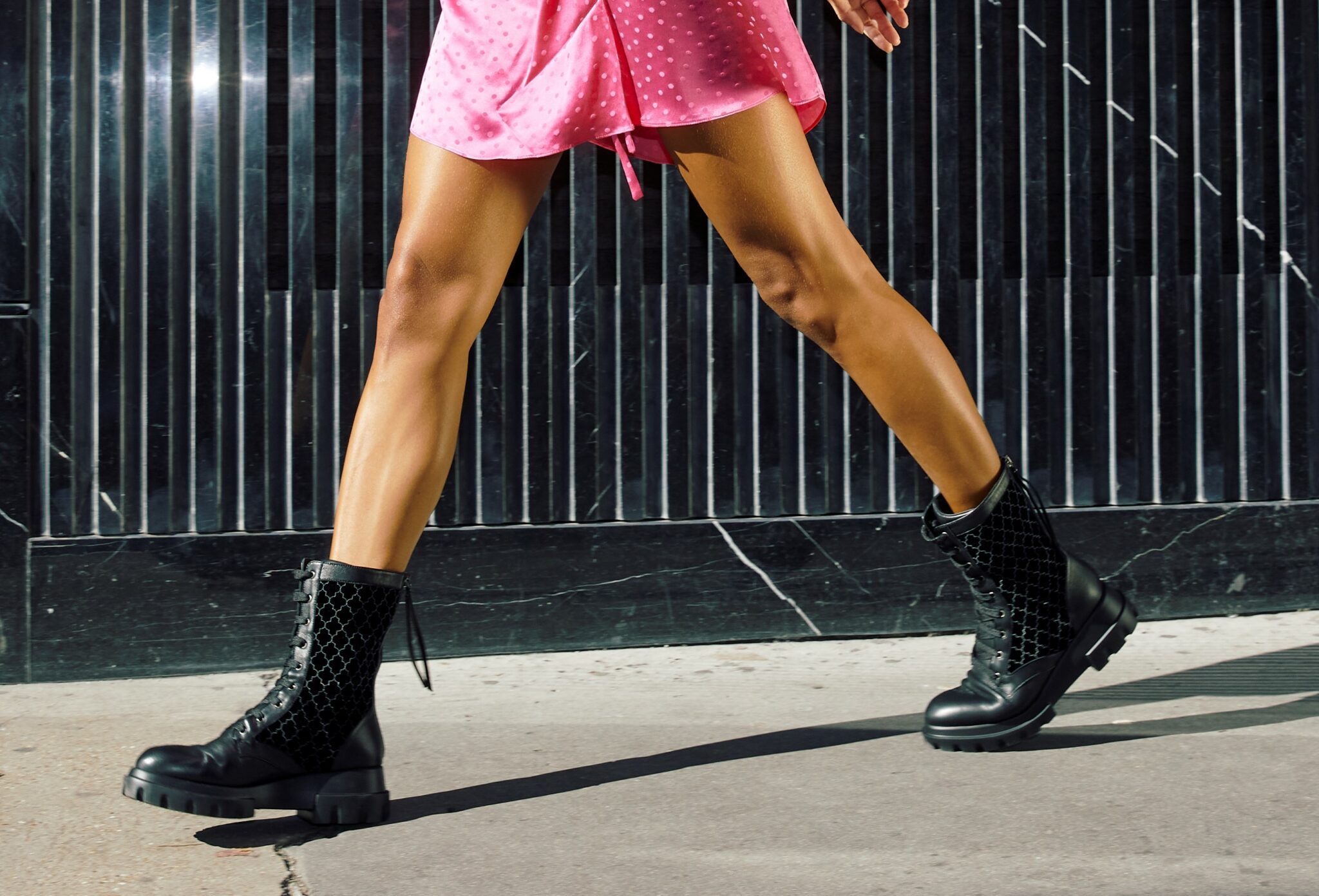 WHERE NEXT?
Our upcoming actions involve enhancing material sourcing by eliminating virgin materials and delving deeper into logistics and courier alternatives. While striving for low-carbon solutions, we acknowledge the challenge of minimising financial impact. We're committed to pushing boundaries in a measured and balanced manner, ensuring every facet of our brand resonates with responsible practices.