< Back
LIVING
THE RUG COMPANY
Founded on the belief that luxury is determined through respect for craftsmanship, community and creative design, The Rug Company is renowned for crafting the finest rugs in the world. With a modern approach to age-old techniques, each collection continues to reinvent the notion of interior design with its innovative vision. Our in-house studio pioneers every design with unparalleled expertise while collaborating with some of the world's leading creatives, who continue to expand our offering with their unique vision.
SUSTAINABILITY ETHOS
We are conscious of how our rugs impact the planet and are committed to our vision of delivering ethical and environmentally conscious design. Powered by artisan craftsmanship, considered partnerships and consistent evaluation, we are ensuring the longevity of our product and supporting the rights of our staff throughout the entire supply chain of the company.

Categories
Luxury Rug Company
A WORD FROM THE CEO
It is vital that we know how our product is made, where it's made and who makes it to ensure that the highest standards are met. We take pride in our story and as we continue to grow, we endeavour to create the most ethically and environmentally sound rugs.
JAMES SEUSS
CEO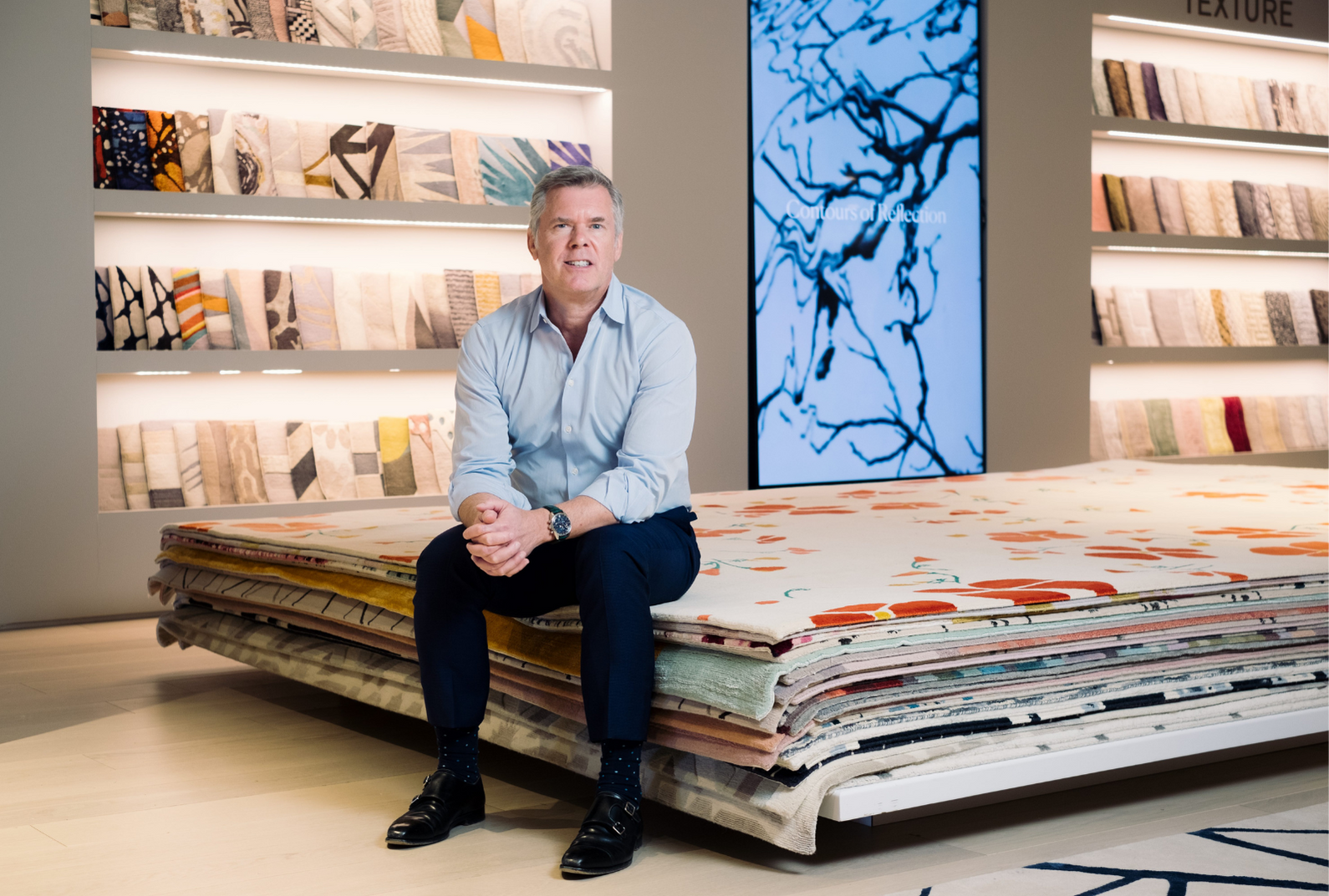 BUTTERFLY MARK TESTIMONIAL
As a global brand, we understand our responsibility in upholding a sustainable business model and hope that by partnering with Positive Luxury, we will succeed in evaluating our efforts and strategy and establish an environmentally and ethically progressive path.
JAMES SEUSS
CEO