< Back
FASHION & ACCESSORIES
SMYTHSON
Smythson is a luxury leather goods and stationery brand, first established on London's New Bond Street in 1887. Every Smythson piece is beautiful, functional and embodies a sense of timeless craftsmanship, from the iconic leather-bound notebooks and diaries, to its collection of bags and travel accessories.
SUSTAINABILITY ETHOS
When it comes to sustainability, we are constantly drawing on our heritage to shape the future of our brand and guide us in our decision-making. On a broader scale, this means sourcing leather in the most sustainable way possible through Leather Working Group certified tanneries and investing in our long-standing supply chain partners. It also means engaging with people from across the business about sustainability, to encourage best practices that positively impact both our brand and the environment.

Categories
Leather goods, notebooks and diaries, stationery
A WORD FROM THE CREATIVE DIRECTOR
Smythson is about carefully crafted pieces that are made to last. In the spirit of legacy, we are committed to meeting the best possible practices through looking after the people we work with and the communities we operate in, while constantly striving to reduce our impact on the environment. The entire Smythson team is so proud to have been awarded a Butterfly Mark in recognition of what we have achieved so far.
LUC GOIDADIN
CREATIVE DIRECTOR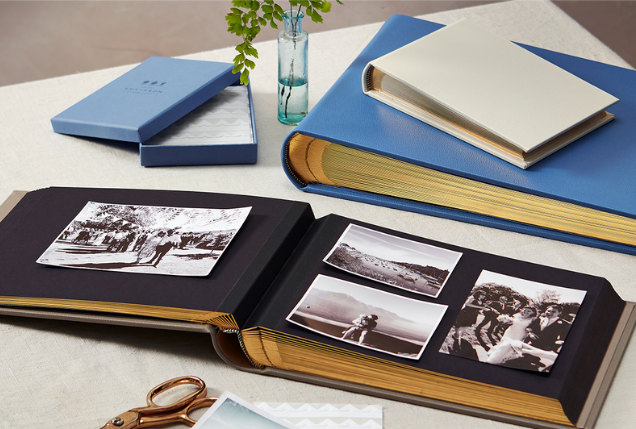 Case study
RESPONSIBLE PACKAGING
Smythson sources all paper and card for its packaging from certified FSC or PEFC sources, demonstrating commitment to forest conservation. Some of Smythson's packing is currently recyclable and they will continue to increase the use of packaging that is fully recyclable as well as the level of certified and recycled paper across their operations.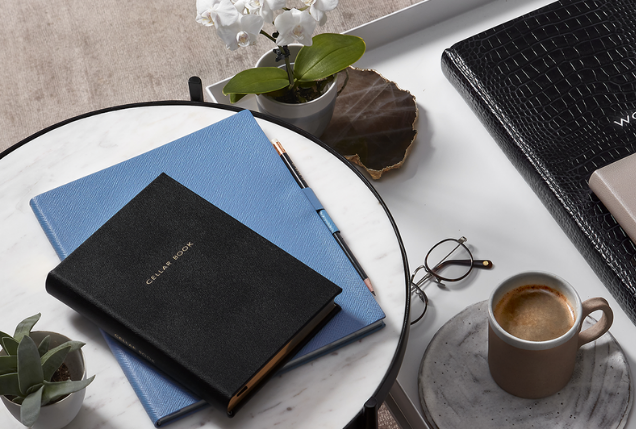 Case study
CONSCIOUS DESIGN
Smythson designs products with impact in mind. Leathers used in Smythson's products are carefully and responsibly sourced from Leather Working Group-audited tanneries. All of Smythson's own factories are certified with ISO 9001 for their high quality management standards.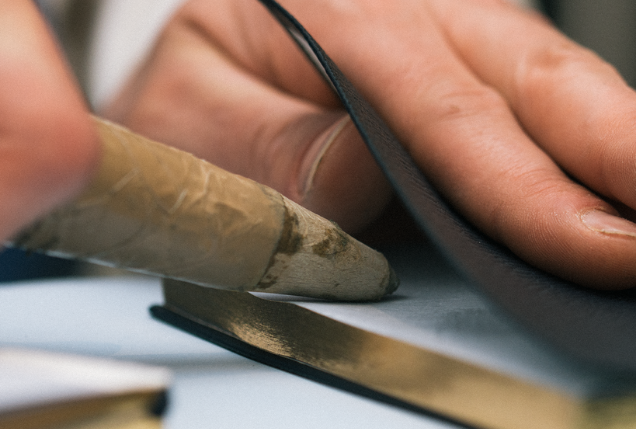 Case study
GOVERNANCE AND PROMOTES EQUAL PAY
Smythson holds three Royal Warrants and is the supplier of choice to the UK Royal Households for stationery. All Smythson factories comply with the Ethical Trading Initiative base code, meaning the supply chain is continuously monitored to ensure compliance with ethical working practices. Smythson believes in equal opportunities and values the importance of a diverse and fair workplace with fair pay for all. Currently, over 50% of the members of senior management, including board members, are women.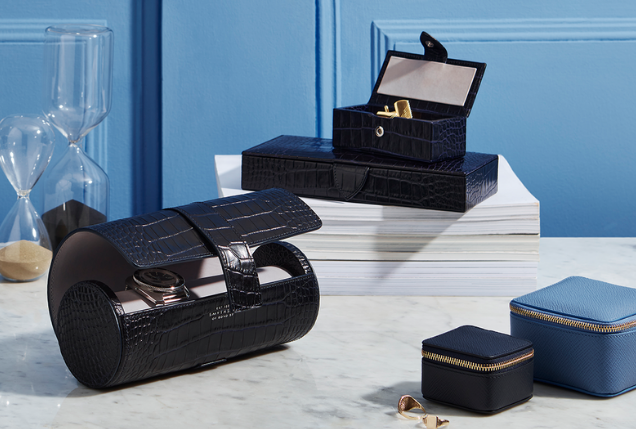 WHERE NEXT?
We have recently finished collecting the necessary data to map our carbon footprint, and the next big topic on our sustainability agenda is to analyse the results and set clear targets for how we can reduce our carbon emissions. While we will explore carbon offsetting, we want to focus initially on insetting by looking into ways we can reduce emissions across our internal operations and wider supply chain. Holding ourselves accountable to targets will ensure we are constantly striving to identify opportunities to reduce emissions and lessen our impact on the environment.