< Back
BEAUTY & FRAGRANCE
KAEĀ
KAEĀ brings together performance-led botanical skincare and an enduring commitment to conservation and biodiversity protection. Born from the rich heritage of New Zealand's native ecosystems, KAEĀ blends UMF™ 15+ Mānuka honey and other powerful native ingredients to create highly effective, clinically-proven bioactive products that treat the skin holistically for exceptional results. The range is consciously curated to include just four multi-functional products that can be tailored to your individual needs. Less products in your bathroom means less waste and a reduced footprint. Their waterless formulations are 100% active concentrates of the highest quality botanicals, better for you and for the planet.
SUSTAINABILITY ETHOS
At KAEĀ we lead with sustainability. Founded by Suzan Craig, a passionate eco-preneur and founder of Tahi, the award-winning conservation-nature sanctuary, KAEĀ was born from the rich heritage of New Zealand's unique biodiversity. KAEĀ restores more than skin. As a carbon-negative business, our pledge is to directly reinvest 100% of all profits from our skincare back into the land to secure its future for generations to come. To do so, we go further than the reduce, reuse and recycle approach. We take a strategic approach to conserving and restoring native, biodiverse ecosystems. This means that we don't just plant trees - we are scientific and conscious about exactly what tree we plant, at what time, and what location as to maximize the health and biodiversity of the entire ecosystem. To date, we have planted nearly half a million native trees in the Northland of New Zealand and have transformed dying ecosystems into thriving biodiverse habitats for local floral and fauna. Our local bird species has grown from just 14 to 71 (more than many national parks) as a direct result of our conservation work, including many that are rare or endangered.

Our business follows a model of the 4Cs; commerce, conservation, community and culture. From our commitment to only use ingredients, manufacturing and packaging processes that respect the environment, to our promise to support New Zealand's precious biodiversity, protecting, educating and enhancing our place, people and planet is our driving force.The four fundamental pillars to guide our sustainability philosophy:

1. Beyond Net Zero: Our commitment to offset more carbon than we use through ecosystem restoration on our own land in New Zealand.

2. Environment-first financial model: 100% of profits are returned directly to our conservation and community projects for a lasting impact.

3. Responsible consumerism: Our advocacy to inspire and motivate others to become more conscious consumers and offer responsible, quality products.

4. Culture & community: Our ongoing investment to culture and community, fundamental to building and sustaining a healthy and resilient ecosystem.

Headquarters
Auckland, New Zealand
A WORD FROM THE FOUNDER
At KAEĀ, our mission is to make a truly sustainable difference to the world around us, whilst inspiring others in their journey to care for the planet. Our exceptional formulations and consciously created packaging are the result of four years of testing, improving and tweaking to ensure the highest quality performance skincare, while staying true to our founding principles. Having high performance, natural, multi-active skincare with sustainability and biodiversity at its core that won't compromise on results was a fundamental requirement for me. Thinking way beyond our company, our land and our community has always been in our DNA and we will continue our pledge to leave a legacy for generations to come.
SUZAN CRAIG
FOUNDER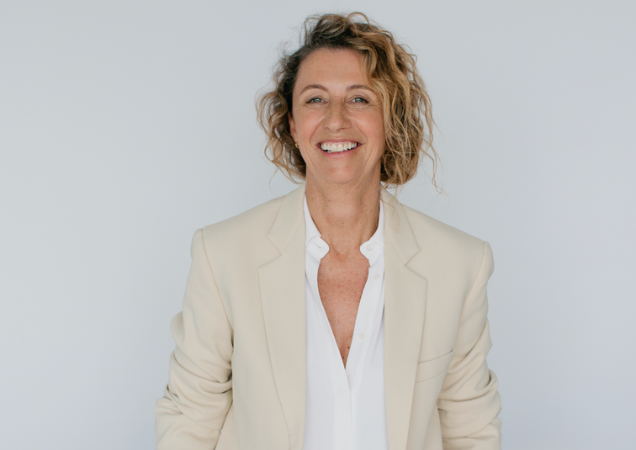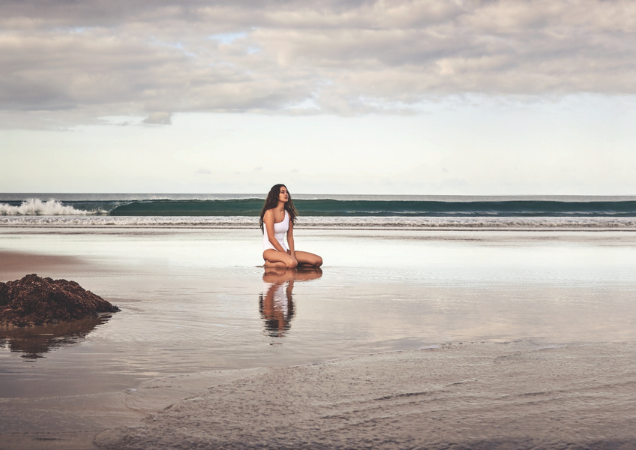 BUTTERFLY MARK TESTIMONIAL
In today's market, it can be challenging for a small brand to compete with bold sustainability claims on companies' environmental and social impact. With many customers taking marketing messages at face value, we are always looking out to partner with groups that align on our values and diligence in pursuing responsible business operations and help us further pursue and achieve our ESG+ goals. We are incredibly thrilled to be able to engage with the Positive Luxury team and network to take our sustainability journey to the next level. We are keen to learn from the wealth of knowledge within this network, gain insights on areas in which we can do better and connect with other companies who are providing quality alternatives to luxury goods while relentlessly striving for sustainability in their products and business model.