< Back
BEAUTY & FRAGRANCE
INLIGHT BEAUTY
Pioneer of the organic beauty movement in Britain, Inlight Beauty brings beauty to life through healthy and radiant skin. Fusing nature's alchemy, modern science and green chemistry, the artisanal production ensures high care and quality at every step to produce skincare that work not only on the skin but with it. 100% organic certified, the performing, water-less and highly nourishing beauty collections promise transformational experience into sustainable luxury beauty.
SUSTAINABILITY ETHOS
At Inlight we have been committed to offer sustainable luxury beauty from day 1 with the strong belief that sustainability starts from the seed and sustainable beauty should only come from natural organic ingredients. This is what we do addressing the cause to prevent the effect. Certified by Cosmos organic as 100% organic we purely use plant-based ingredients and handcraft our beauty products in house from crushing the herbs and flowers, distilling, extracting to filling the glass bottles. Tapping into nature's amazing bio- synergy, our products nourish skin, body and soul simultaneously. It's beauty from the root up.

Headquarters
Cornwall, UK
A WORD FROM THE FOUNDER
Beauty doesn't have to be a complicated affair; it can be a divine, luxurious ritual that brings beauty to life, every day.
DR SPIEZIA
FOUNDER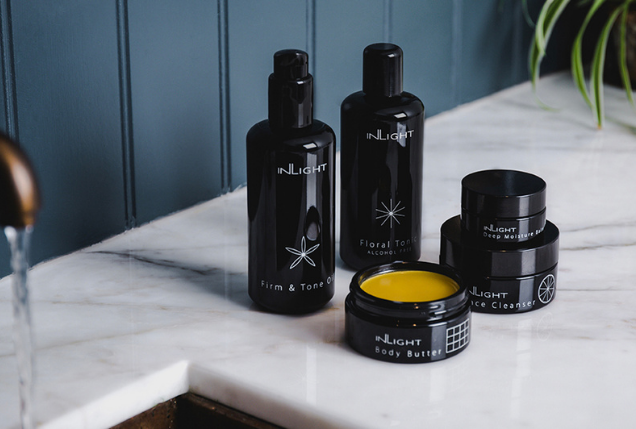 Case study
RESPONSIBLE SOURCING & PRODUCTION
The brand meticulously sources and blends specially selected, 100% organic certified ingredients (unhindered by fertilisers, pesticides and GM contamination), chosen for their natural therapeutic and nourishing properties. Inlight Beauty is the first British skincare company to have received the Soil Association/Cosmos Organic certification, a standard recognised globally by the cosmetics industry for organic and natural cosmetic products. The skincare range is 100% organic – a rare find in the beauty industry -, cruelty-free and suitable for vegetarians, most products also for vegans. Inlight Beauty only uses oil-based formulas, meaning no chemical preservatives are required. All the bioactive plant extracts are produced in-house in Cornwall, UK.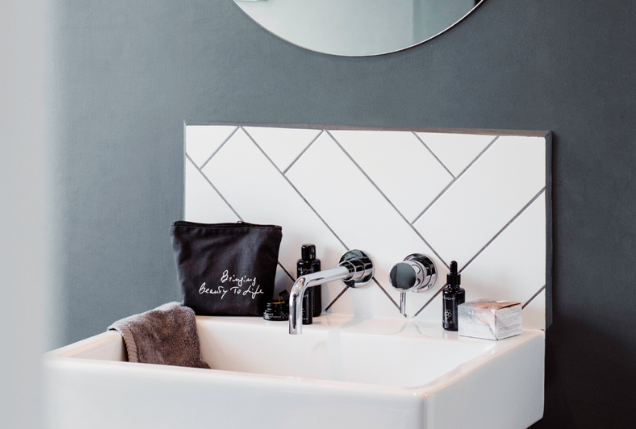 Case study
RECYCLABLE PACKAGING
All packaging materials are made from recycled/recyclable/FSC accredited card, printed with non-toxic, vegetable-based inks. Inlight Beauty checks that all materials delivered by suppliers to the lab are in recyclable containers and use MIRON Violet glass for their inner packaging as it protects both quality and vitality of the products for longer.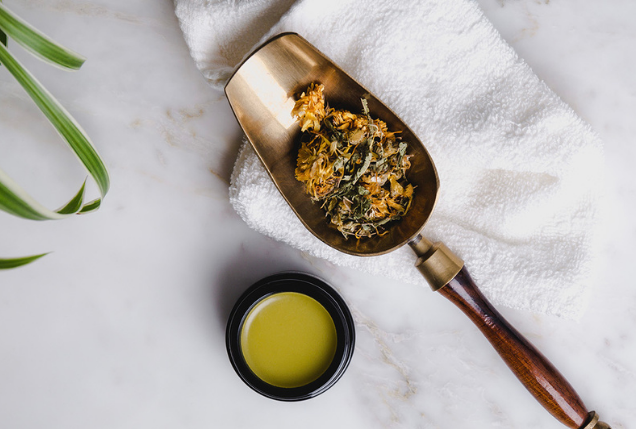 Case study
WASTE REDUCTION
Herbs are repurposed as compost on site. Waste production oils, solid and liquid, are wiped off from the equipment using recycled hygienic tissue to minimise the impact of the oils on the environment and avoid blocking drains. The lab is cleaned using only natural products such as organic lavender essential oils to sterilise all lab surfaces and equipment and GreenScent washing up liquid for dish washing. Substandard packaging is recycled locally by the Scrap Store or used in primary school projects.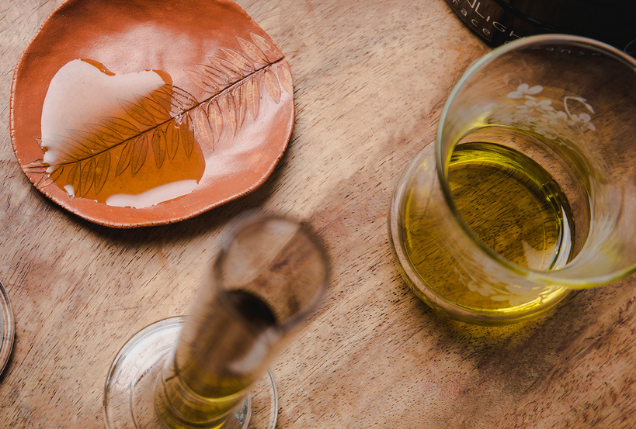 Case study
ARTISANAL PRODUCTION
Inlight Beauty recognises that the people behind any production exert a huge influence on the final product which is why a truly artisanal product differs vastly from a mass-produced product. Music, colours, gemstones, tuning sounds, words of intention are part of the slow production process. The brand only produces small batches, ensuring an artisanal production from start to finish.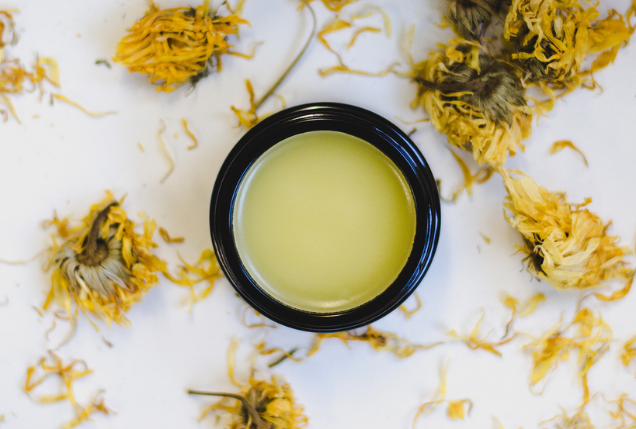 Case study
COMMUNITY SUPPORT
Each balm comes with a sustainably sourced Rosewood spatula, handcrafted in India supporting local fair trade communities.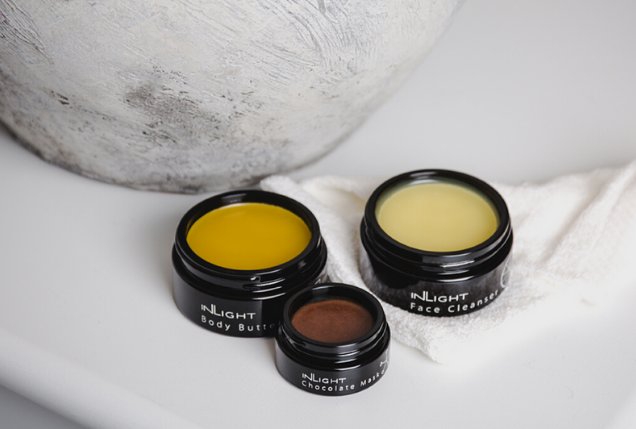 WHERE NEXT?
Sustainability, purity and craftsmanship will remain a mindful focus and commitment for ourselves, our business, our customers. In a society where we have forgotten how precious time and attention to details are, handcrafted products are the most appropriate things to remind us: behind a handcrafted product lies the time, care and dedication of individuals transforming the normal into the unique and extraordinary. Our focus will remain the tireless research on green chemistry to draw more from Nature without disturbing it, bringing beauty to life.