< Back
BEAUTY & FRAGRANCE
IGNAE
6 million years in the making, ignae was born from the volcanic eruptions that created the Azores, an archipelago of 9 volcanic islands. Nature is our laboratory and our key ingredients are all sustainably sourced from the pristine Azorean archipelago. Our products count on these powerful ingredients found in the mineral rich volcanic soil and pristine oceans of the Azores, and are enhanced with our unprecedented biotechnology breakthrough, the EPC Factor®, to create transformational performance driven skincare.
SUSTAINABILITY ETHOS
The purity of the Azores is a gift. As we grow our business, it is only by treading carefully in the spirit of sustainable development.

We embrace principles of green chemistry and use biotechnology in order to have a minimal impact on our beautiful, unspoilt archipelago. To avoid the intensive use of the natural botanical and marine resources, we created our proprietary clean and vegan advanced liposomes and supercritical extraction technologies that require only small quantities of plants and algae to deliver high performance results.

Our EPC Factor® allows us to reduce, sometimes by more than a 100-fold, the amount of natural resources otherwise needed, ensuring a sustainable relationship between ignae and the delicate environment around it. Being a biotechnology-led skincare company, it's not just a way of developing more powerful products, but also a way to use Nature's gifts responsibly.

In the sourcing of our Azorean ingredients, the plants and flowers used in our products are "wild harvested" under strict SFC practices (sustainable farm certified).

Azores is considered one of the top green travel destinations in the world. We support the environment by ensuring all our packaging is sustainable and recyclable.

All our paper products are made with FSC certification and we are partner of the Green Dot System in Portugal. Green Dot manages a loop for collecting, recovering and recycling non-reusable packaging waste, and to reduce the amount of waste going to landfills.

We adopt circular practices whenever possible, such as our aluminium airless bottles being infinitely more recyclable and taking 95% less energy to recycle than to produce primary aluminium.
A WORD FROM THE CO-FOUNDERS
We've seen the trend in the beauty market for clean & vegan skincare products. Ignae goes the next step by using biotechnology innovation to create results driven skincare products while simultaneously using the same innovation to drive sustainability.

Nature and Science is at the heart of the brand. The volcanic mineral and pristine ingredients we use from the Azores are rare and authentic luxury. With ignae's patent-pending EPC Factor® Complex , we need 100 times less biomass to deliver an even more powerful product that is able to penetrate into the deepest layers of the skin.

We use biotechnology to enhance the healing powers of ingredients found in nature
MIGUEL POMBO & CLAIRE CHUNG
CO-FOUNDERS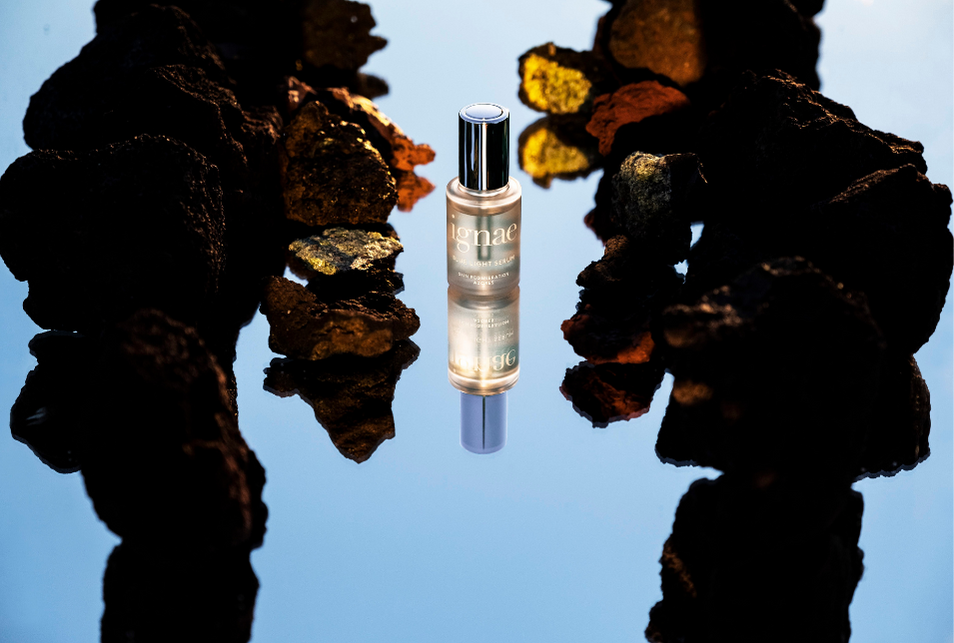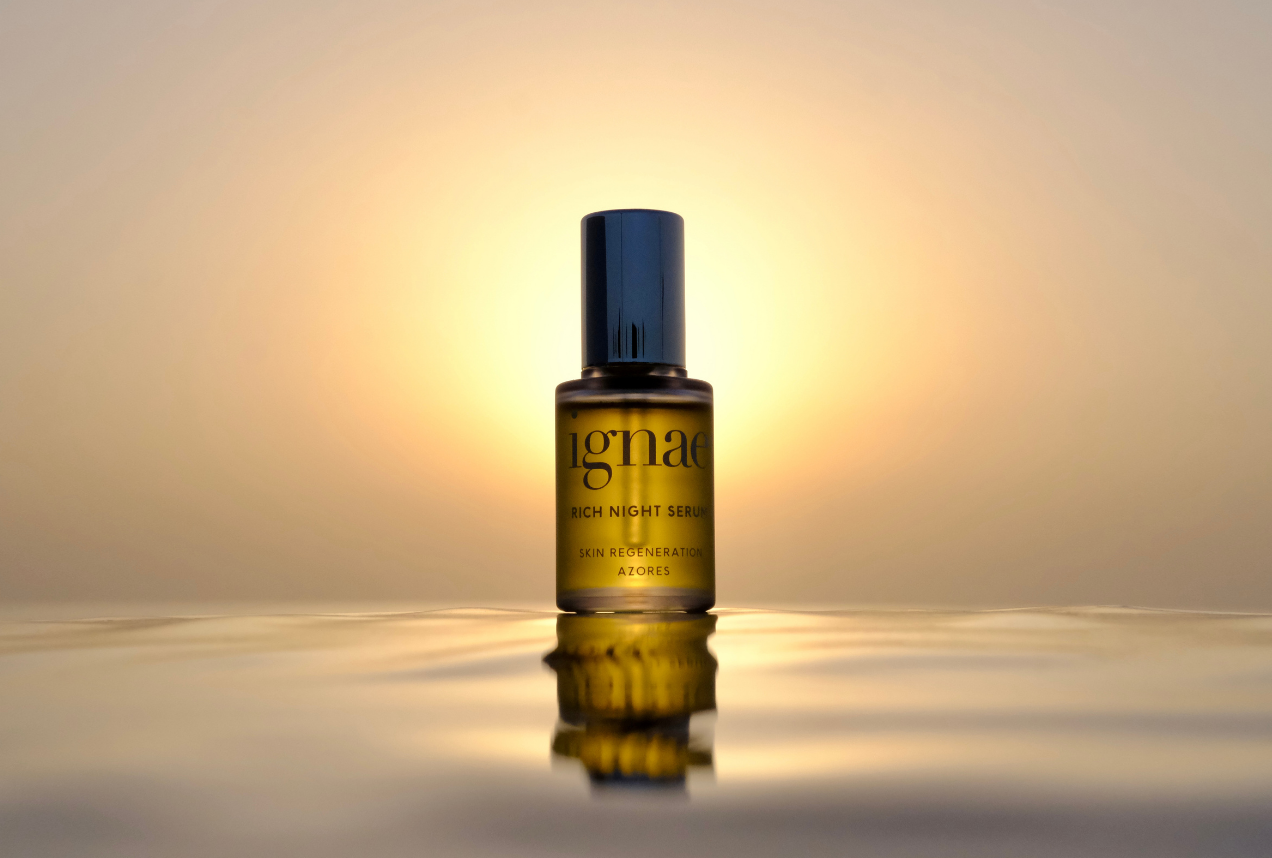 BUTTERFLY MARK TESTIMONIAL
Ignae represents a new generation of luxury and conscious brands where sustainability & ESG is a key driver of our core values, it's important to have the guidance and metrics to learn how to build a company and brand to scale. We are so grateful to benefit from the knowledge of Positive Luxury team to learn and constantly improve. It's only in the collective that we can truly make an impact and building a new generation of companies and disruptive brands can move faster and be more agile to innovate as we did with the creation of our EPC factor
CLAIRE CHUNG
CO-FOUNDER & CEO