< Back
LIVING
ARENA FLOWERS
Arena Flowers takes a handmade, bespoke approach to every bouquet they produce; each one is tailored specifically to the customer. They have unparalleled attention to detail, with seasonal selections that stay fresher for longer thanks to their expert sourcing and craftsmanship.
SUSTAINABILITY ETHOS
Through their 14 years in the floral business, Arena Flowers has produced more than 10 million bespoke bouquets, each one as unique as the recipient it's ordered for. Each order Arena Flowers delivers is made up of beautiful, seasonal flowers, wild foliage and unique varieties arranged and hand-tied by their team of highly skilled florists. They've optimised their supply chain so that it's as kind as possible to the people and the ecosystems they rely on for their business. That means working with Fairtrade farms, using environmentally friendly packaging, and being more energy efficient in powering their facilities. In recognition, Arena Flowers has been ranked as the most ethical florist in the UK for the past five years by the Ethical Company Index. Their work with growers around the world helps Arena Flowers remember that the world is beautiful, but also fragile. They are determined to work only with partners who are committed to caring for the environment in the same way they are. All of their initiatives, from improving the welfare of the workers in the communities they source flowers from to using organic, compostable materials, have a direct impact on those communities they work in. Arena Flowers also plants a tree each time someone places an order with them in countries experiencing deforestation, like Haiti, Mozambique and Madagascar. This promotes biodiversity, helps combat climate change and alleviates poverty in some of the world's poorest communities

A WORD FROM THE MANAGING DIRECTOR
It takes great care to produce great products. We believe this responsibility extends far beyond our beautiful flowers to the people, communities and territories we touch, placing sustainability at the very heart of our business
JOHN HACKETT
MANAGING DIRECTOR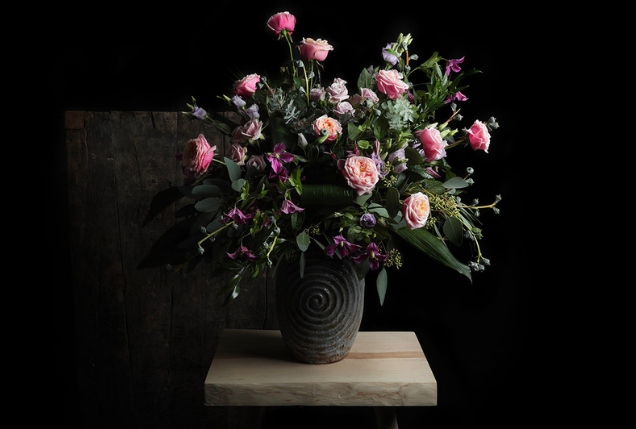 Case study
ETHICS
DIVERSITY AND INCLUSION, FAIR LABOUR AND PHILANTHROPY
Arena Flowers provide equal opportunity for all and are committed to the UN Sustainable Development Goals of ending poverty, hunger and achieving gender equality throughout the world. They have also adopted the Ethical Trading Initiative code of conduct, and every supplier they work with has to meet their codes of conduct as a minimum standard. All of their suppliers and growers are audited on their equality of pay. Importantly they have achieved carbon neutrality for their entire workforce through their commitment to tree planting and optimised supply chains.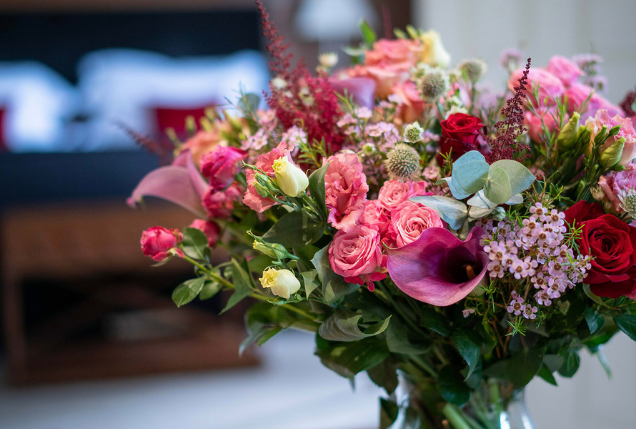 Case study
ENVIRONMENTALLY CONSCIOUS
ENERGY EFFICIENCY, MINIMAL WASTE, REDUCED WATER USAGE AND CO2 REDUCTION
Arena Flowers only sources from farms that accept the principles of sustainability outlined in their code of conduct, including the use of wetland water filtration schemes and greywater sourcing. They are also taking steps to measure and reduce their greenhouse gas emissions, and have achieved their goal of carbon neutrality by the end of 2020 a full twelve months ahead of schedule. Arena Flowers have consolidated their freight and shipping to reduce their footprint, and started to transition their vehicles to electric-only. They moved their UK premises to an EPC A-rated facility to harvest greywater, remove the need for oil and switch to sustainably-sourced woodchip pellets to power and heat the premises. They train their staff to save energy, and replace their equipment with higher energy-efficient machines. To minimise their water use, Arena Flowers have partnered with toilettwinning.org, and they encourage every team member to consider water as an important resource. They have reduced their water consumption each month by 12% in the past year, and they are working to double that reduction by the end of 2020, becoming the most water-efficient flower business in the world.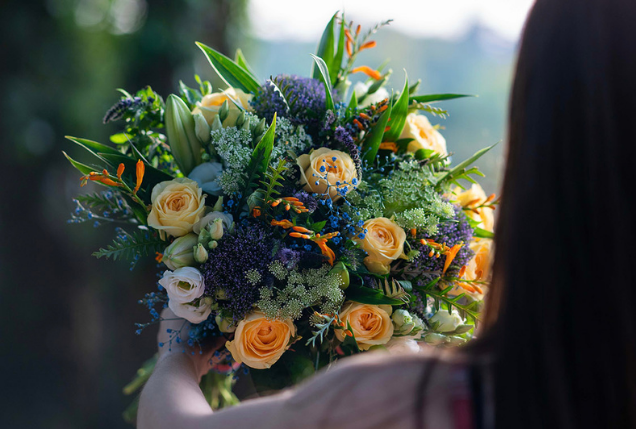 Case study
CONSERVATION
FAIRTRADE, FOREST CONSERVATION AND CONSCIOUS DESIGN
Arena Flowers is committed to being the most ethical florist in business, and driving the standards in the sector. 100% of their products are Fairtrade where they can be, and they plant a tree for every single order placed with them to help with reforestation projects in Haiti, Madagascar and Mozambique. Their supply partners in Kenya are also Fairtrade, and their partners and growers in the Netherlands and the UK are audited through GlobalGap to help them meet Arena's codes of conduct. Their volume of Fairtrade products has increased by almost 300% in the past two years, and they are also certified by the Non-GMO Project and the Rainforest Alliance. They also supply locally-sourced seeds with British sourced products to help customers and recipients better understand the principles of growing flowers and appreciate their beauty. Every single stem can be traced back to the farm it was grown on and the day it was harvested meaning that the origins of every bouquet are known to be aligned to the Arena ethical commitment.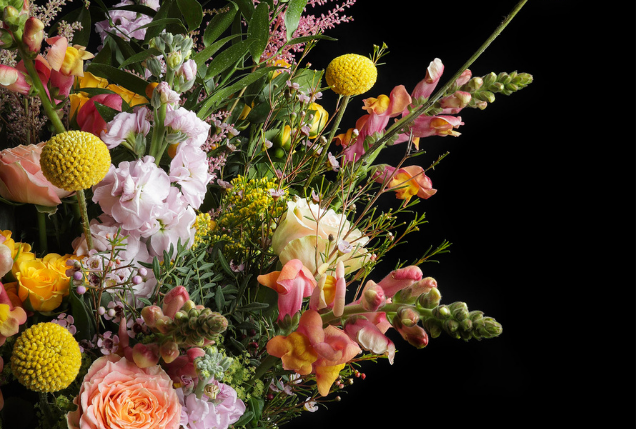 Case study
PACKAGING
COMPOSTABLE, RECYCLABLE PACKAGING AND NO SINGLE-USE PLASTIC
All of the packaging Arena Flowers use is compostable and all single-use plastic has been removed from their operations.