< Back
FASHION & ACCESSORIES
ALTERRE
Alterre designs innovative, ethically made shoes that don't sacrifice comfort for style. Incorporating interchangeable straps, all shoes are made with sustainable materials that are made to last.
SUSTAINABILITY ETHOS
Our approach to sustainability is holistic in the sense that we believe every step forward whether big or small is progress. We are committed to making decisions that are inclusive to the environment, our communities, and the health of our business. As stewards of the planet, we believe being a responsible business is vital to the future of footwear.

Headquarters
Atlantis, Florida
Categories
Ethical Footwear
Website
www.alterreny.com
A WORD FROM THE CO-FOUNDER
We are committed to creating an inclusive, innovative, and responsible business. Each decision we make is thoughtfully curated around how we can protect the environment, support our global community, and move toward a regenerative economy.
HARMONY PILOBELLO
CO-FOUNDER
BUTTERFLY MARK TESTIMONIAL
The Butterfly Mark has been essential to our growth in the past year. We have been able to build strong relationships with boutiques who trust the value of this certification in addition to building online trust directly with our customers.
HARMONY PILOBELLO
CO-FOUNDER
Case study
UN SUSTAINABLE DEVELOPMENT GOALS
Alterre are committed to the United Nations Sustainable Development Goal 12: Responsible Consumption and Production across their business operations. The brand consciously uses sustainable materials in order to lower their impact on the planet and ecosystems. In addition, Alterre innately promotes less waste through the versatile design of their shoes which can be used and adapted for multiple functions and occasions. Alterre have participated in 'The Conscious Fashion Campaign' in collaboration with the United Nations Office for Partnerships. The initiative aims to educate and mobilise the fashion sector to action solutions for social, economic and environmental change and help deliver the Sustainable Development Goals by 2030.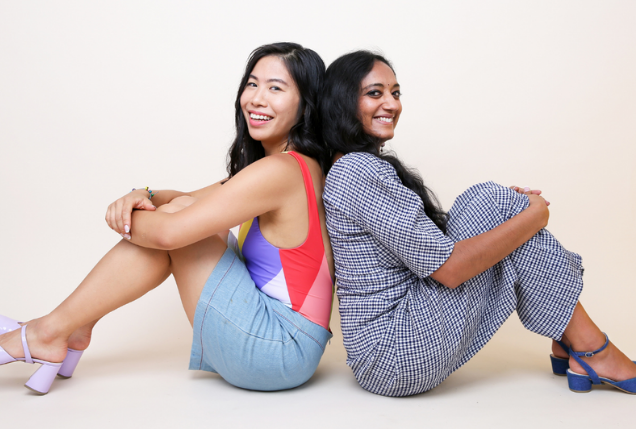 Case study
CONSCIOUS DESIGN AND PACKAGING
Alterre considers the social and environmental impact of their production when designing their products. The innovative design of interchangeable shoe straps provides longevity and flexibility for the wearer and reduces wastage. All shoes incorporate recycled materials and elements that are locally sourced in order to reduce their footprint and help support the local community. Alterre works with their suppliers to limit plastic packaging where possible and have cut out 90% of single use plastic. They continuously strive to further reduce plastic throughout their supply chain through seeking out innovative alternatives.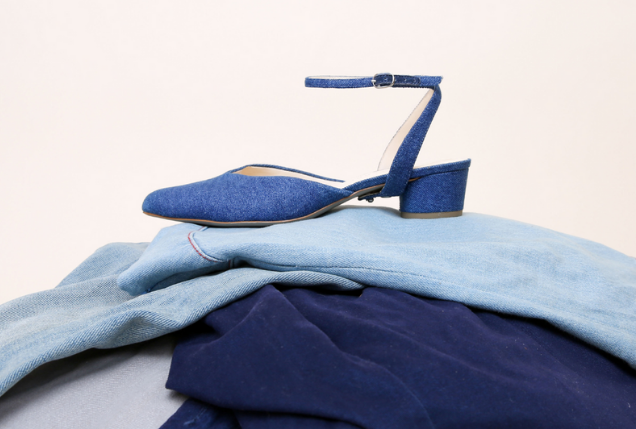 Case study
PHILANTHROPY
Giving back to local communities is an important principle of Alterre and both founders actively support female empowerment within the community. Alterre donates 5% of their profits to Restore NYC charity, a long-term rehabilitation centre for victims of trafficking within the United States. In addition, they donate returned shoes to Soles4Souls, a non-profit who collect unwanted shoes and clothing, distributing it to people in need across the world, keeping them from going to waste.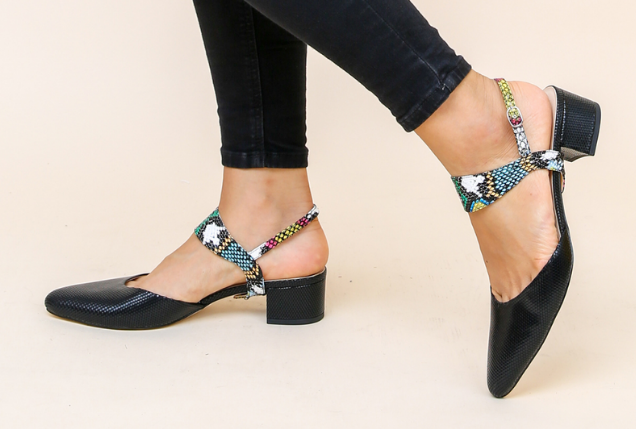 WHERE NEXT?
We are excited to explore deeper levels of transparency with our third-party suppliers, in addition to expanding our deadstock collections for both fabric and leathers. We hope that by understanding our manufacturing processes more intimately we will be able to identify and address areas for improvement. Additionally, our exploration of deadstock materials stems from a desire to limit production of new materials while rescuing what would have otherwise ended up in the trash. We are on a mission to prove shoes can be thoughtfully crafted for both comfort and sustainability.