< Back
FASHION & ACCESSORIES
AIMÉE ANN LOU
Aimée Ann Lou is the heartfelt project of Aimée Ann Homer. Born in England, Aimée received a degree in biochemical engineering from UCL before carving out an international career in investment banking. Aimee established her commanding taste in footwear through a relentless desire for self-expression and creativity, an appreciation of thoughtful and functional design and an unwavering commitment to looking elegant and well-curated. With an appreciation for classic design, sophistication, and supreme quality, it felt natural that Aimée would come to work solely with Italian artisans. Together they craft Aimée Ann Lou collections; footwear that equals timeless style reimagined in lustrous, low-heel, contemporary form. Aimée Ann Lou designs are adorned with unexpected signature detailing and handcrafted with precision to complement the silhouette, they offer day-to-night comfort and equip the wearer with the confidence and comfort to traverse their various social worlds at ease
SUSTAINABILITY ETHOS
The Aimée Ann Lou ethos is grounded in granularity and attention to detail. We propose a reflexive approach which means that we constantly reassess our processes, learn from best practices in sustainability and implement new knowledge accordingly as research in the field evolves. Conscious manufacturing and innovation, advanced sustainable applications, and thoughtful material selections underpin our collections and ensure that we craft luxury that lasts. We understand that a nurturing and respectful working environment achieves optimum results. At Aimée Ann Lou we are concerned with preserving the quality of life, heritage and craftsmanship that has developed in the Italian communities that we work with over centuries. Our collections are handcrafted only by local, Tuscan artisans. Following careful analysis, we select suppliers that prioritise the reduction of CO2 emissions. We only work with partners that can assure us that they use conscious, certified materials and incorporate the upcycling of waste products wherever possible. When we design we consider the entire lifecycle of the product from the design elements that adorn our shoes to the packaging and its after-life. Without compromising on aesthetics, our packaging is made from 100% recycled and recyclable materials.

Categories
Luxury Footwear
A WORD FROM THE FOUNDER
Creativity exists in many guises. There were moments when I felt that mine was suppressed, I am, therefore, all the more grateful to be able to connect my passion for fashion, design and aesthetics to my background in engineering. Aimée Ann Lou is about exploring the possibilities at the axis of these disciplines before unleashing collections that fuse high fashion with functionality. We have established a basis for Aimée Ann Lou built upon knowledge, legacy and conscious principles. The planet and people that wear our collections remain of principal concern and inform every decision we make. Thoughtful fashion means uplifting the life of the wearer; this equals construction that both supports and flatters the foot and the leg. For the planet this means creating designs that are crafted to last, adapting to new innovations in sustainability, pioneering processes that minimise the use of chemicals and considering how policy can protect our artisans and nurture the growth of individuals."
AIMÉE A.L. HOMER
FOUNDER, CEO & CREATIVE DIRECTOR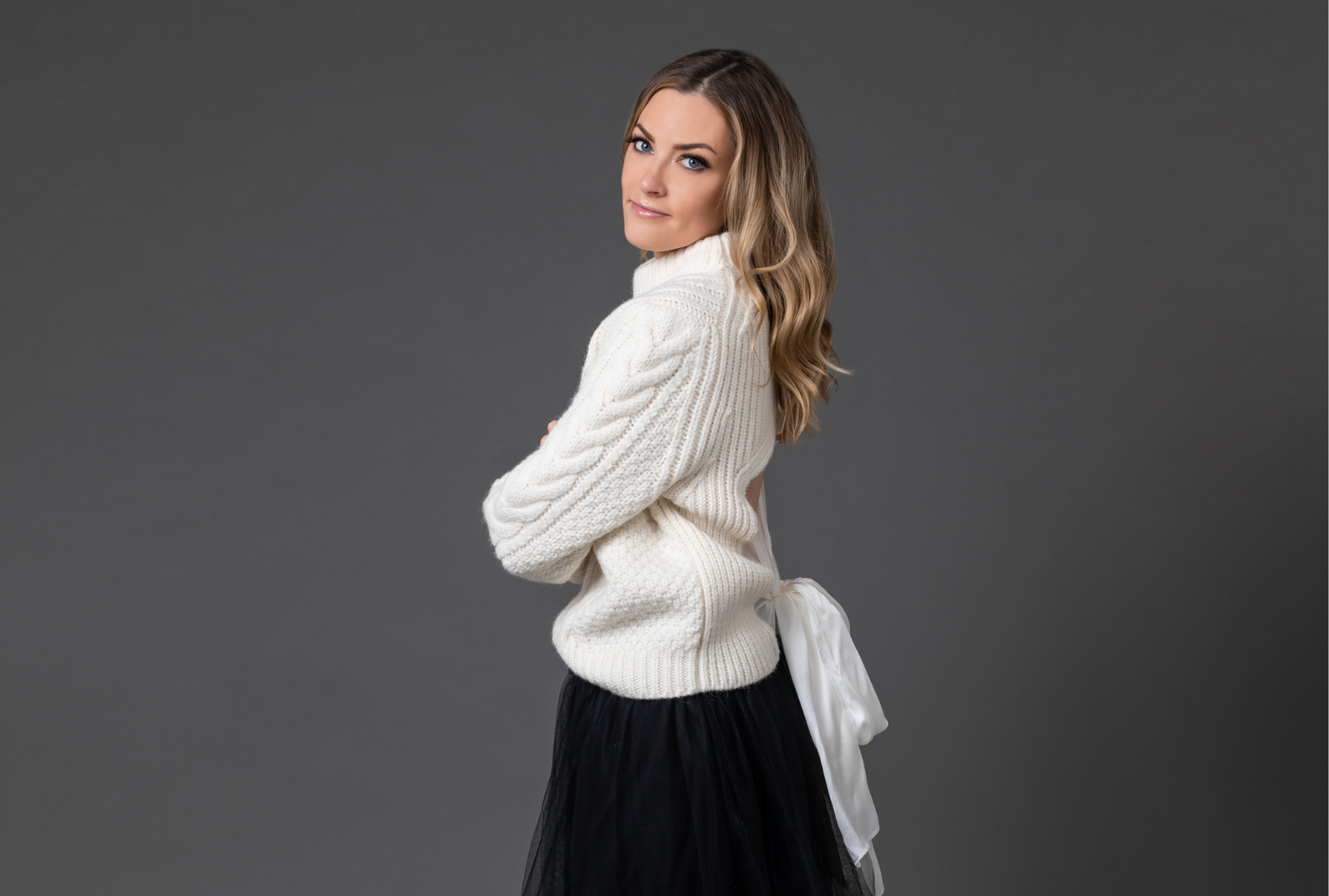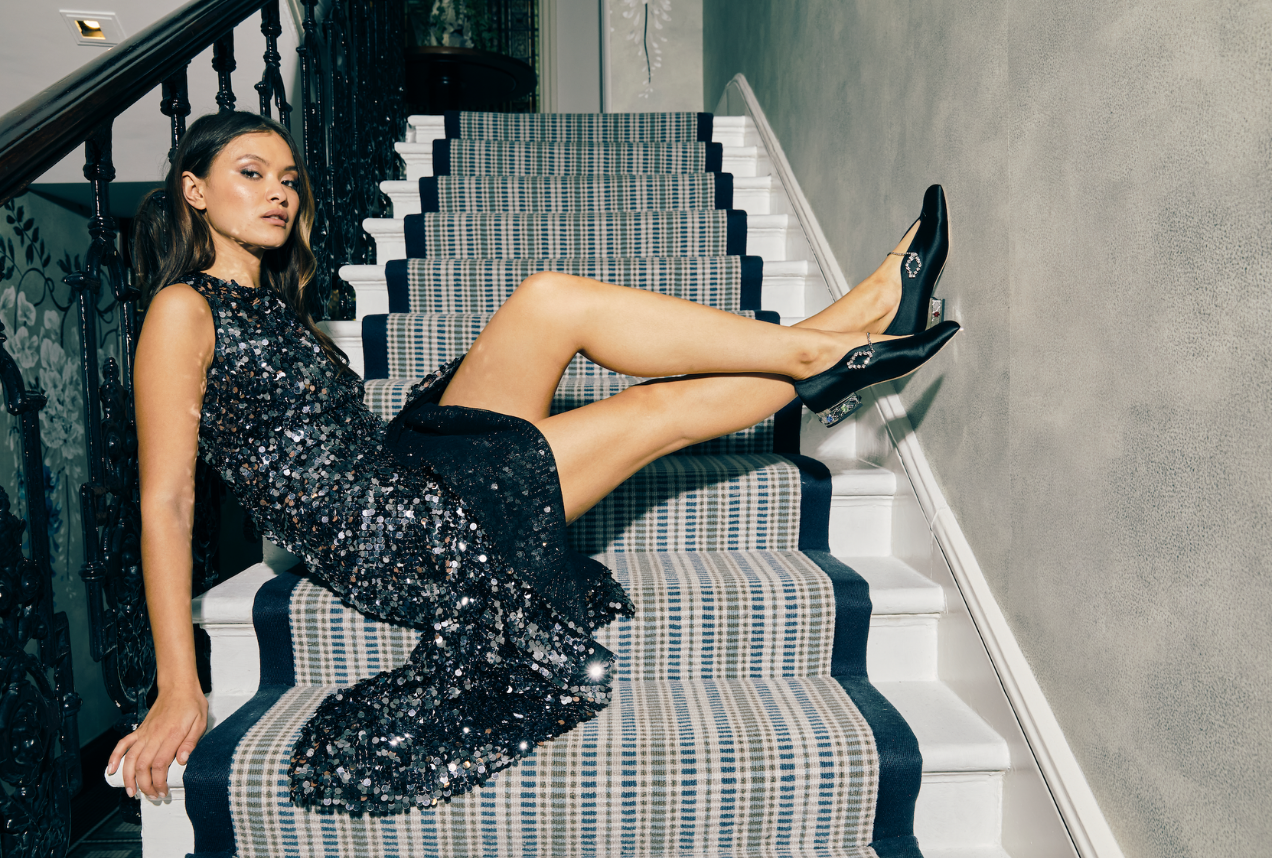 BUTTERFLY MARK TESTIMONIAL
Aimée Ann Lou values are aligned with the Positive Luxury mandate. We are undergoing the assessment for the Butterfly Mark as we believe a structured framework will assist us in achieving the highest standards in sustainable luxury. We believe everyone in the fashion industry should be held accountable and that all design and manufacturing processes must be considered with sustainable objectives at the forefront. By partnering with Positive Luxury, we are showing our commitment to be better, more responsible, and more conscious and we hope to inspire others to follow and align with these principles.
AIMÉE A.L. HOMER
FOUNDER, CEO & CREATIVE DIRECTOR