< Back
BEAUTY & FRAGRANCE
111SKIN
With a host of famous fans and a cult-status in the skincare world, 111SKIN defines itself as scientific luxury. Medically-inspired and founded by Dr. Yannis Alexandrides, 111SKIN is where medical science meets modern-day beauty, using mindfully-sourced materials.
SUSTAINABILITY ETHOS
All 111SKIN products are free of parabens, toxins and beeswax, while the brand's unique NAC Y2 formula is a potent trio of peptides and antioxidants proven to reduce signs of ageing by stimulating the master antioxidant Glutathione. As mindful as they are with their ingredients, they're also part of the Ethical Trading Initiative and are energy and carbon-emission conscious – making the business earth-friendly from the ground up. Whether you're searching for anti-acne or anti-ageing, their wide range of products are both innovative and thoughtful for the woman that is seeking a more conscientious skincare routine.

A WORD FROM THE FOUNDER
Using my 20+ years of expertise to seek the most innovative ingredients, science-led treatments, and sophisticated engineering processes, we strive to create unrivalled skincare that can replicate in-clinic therapies, all while feeling luxuriously indulgent.
DR. YANNIS ALEXANDRIDES
PLASTIC SURGEON AND FOUNDER OF 111SKIN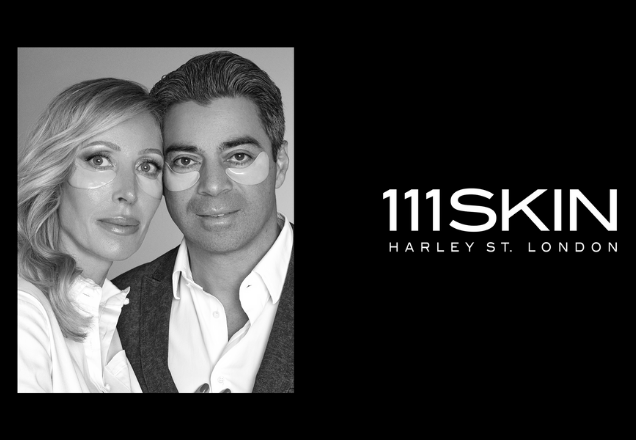 Case study
RESPONSIBLE PRODUCTS
111SKIN works closely with its suppliers to ensure all of their raw materials are of the best quality and integrity. 111SKIN are mindful of the ingredients they use, their products are free of parabens, paraffins, silicones, toxins. They are also signed up to the Ethical Trading Initiative. 111SKIN are conscious of their impact and have developed biodegradable masks to lighten their footprint.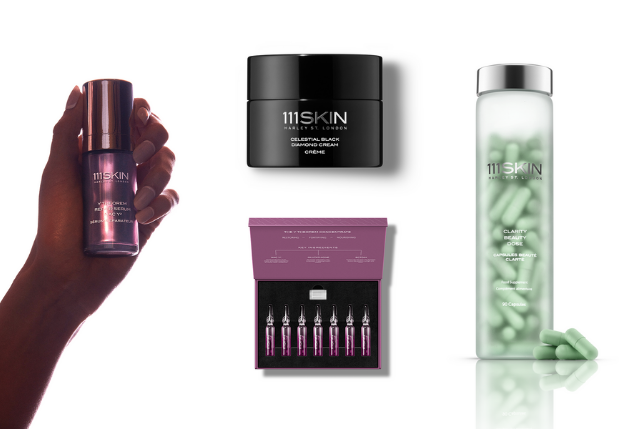 Case study
PHILANTHROPY
111SKIN are very committed to empowering and building a community, and they work with both local and international charities to demonstrate this. As corporate sponsors for Women For Women International they work to help women flee war-torn countries and rebuild a life through education and training programmes. 111SKIN also partner with Make A Wish Foundation who grant amazing wishes to children that have had their lives compromised by critical illness. They also support the No Kid Hungry foundation in America, as well as donating products to the NHS.