The Positive Luxury Awards honour innovation in every aspect of ESG, highlighting leading organisations and driving a global conversation about the future of our industry. The awards will be judged by an independent panel of diverse experts from a range of backgrounds, providing a broad perspective on luxury sustainability. Read below to find out more about each judge's experience.
FIND OUT MORE ABOUT THE AWARDS, HERE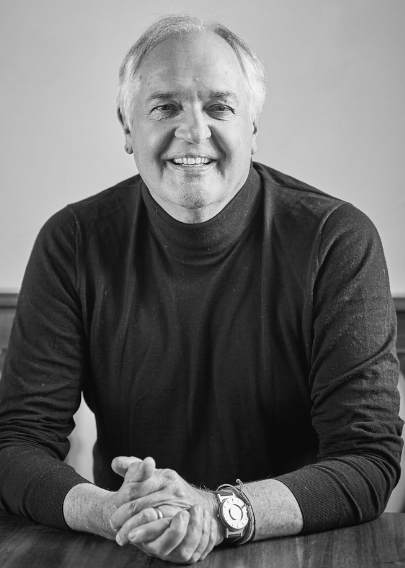 PAUL POLMAN
Co-founder and Chair, IMAGINE
Paul Polman is Co-founder and Chair of IMAGINE, a new social venture which mobilises business leaders around tackling climate change and global inequality. Paul is the Honorary Chair of the International Chamber of Commerce, Chair of The B Team and Saïd Business School and Vice-Chair of the UN Global Compact. A leading proponent that business should be a force for good, he has been described by the Financial Times as "a standout CEO of the past decade". As CEO of Unilever (2009-2019), he demonstrated that a long-term, multi-stakeholder model goes hand-in-hand with excellent financial performance. Paul was a member of the UN Secretary General's High-Level Panel which developed the Sustainable Development Goals, and as an active SDG Advocate he continues to work with global organisations and across industry to push the 2030 development agenda.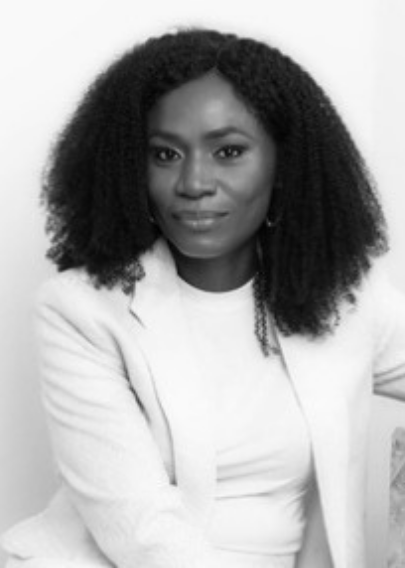 OMOYEMI AKERELE
Founder and Executive Director, Lagos Fashion Week
As the Founder and Executive Director of Lagos Fashion Week and its parent company, Style House Files, Omoyemi Akerele has been instrumental in the prolific rise of the African fashion industry. A former magazine editor of True Love West Africa with multiple degrees in Law, Omoyemi established the fashion business development agency, Style House Files, to create opportunities for African designers by spearheading initiatives that promote the advancement of designers and the evolving ecosystem. Her devotion to see designers from the continent thrive has earned her multiple awards on the continent and the rest of the world, including a placement on Business of Fashion's Global 500 list for consecutive years. Through the Lagos Fashion Week platform, Omoyemi launched Woven Threads (for the protection of craftsmanship in our communities) and Green Access (to re-emphasise the need for fashion to be designed with the thought of resource efficiency, biodegradability, longevity and recyclability in mind.) Woven Threads and Green Access are two important programmes with the vision to encourage designers to establish transparency and traceability through their design process as well as creating socio-economic and environmentally sustainable fashion brands whilst simultaneously discovering ways of achieving their creative goals. Omoyemi was on the advisory committee for Museum of Modern Arts #ItemsMoma (MOMA's first fashion exhibition in 70 years) and currently sits on the advisory board of the Commonwealth Fashion Council, Industrie Africa and Jendaya. She lives in Lagos with her husband and three beautiful daughters.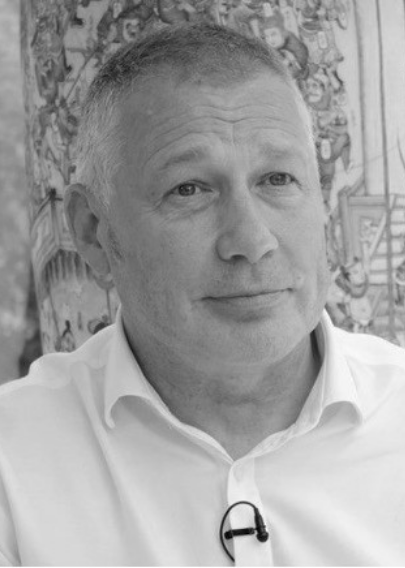 MARTIN TOWNSEND
Global Head for Sustainability and Circular Economy, BSI
In his career to date, Martin has worked as an environmental regulator, advised ministers, worked with city mayors and businesses across the world of all sizes and sectors, ensuring sustainability comes alive and is an enabler of business success. Martin has also been a keynote speaker at many international conferences to ensure as a global community, we accelerate the rate of change while reducing the impact we have. Martin joined BSI as Global Head for Sustainability and Circular Economy in November 2019 and also sits on several advisory boards for public and private sector organizations to support them in their success.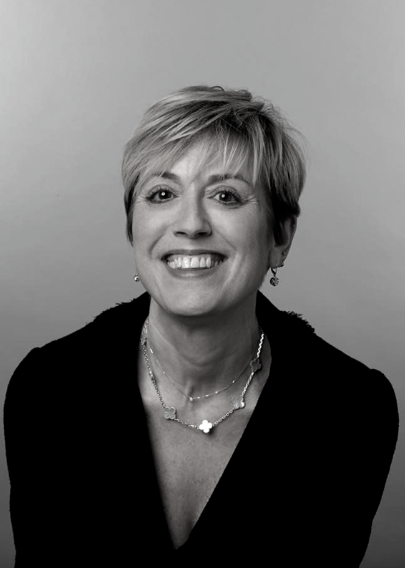 ALYSSA AUBERGER
Baker McKenzie's Chief Sustainability Officer
Alyssa is responsible for Baker McKenzie's external and internal sustainability efforts, developing the Firm's multi-practice sustainability client offering as well as overseeing its internal sustainability program, goals and reporting. She maintains the Firm's relationships with global policy-shaping forums, including the World Business Council for Sustainable Development, the UN Global Compact and the World Economic Forum, with a keen focus on engaging the business community on sustainability issues and promoting collaboration, working with like-minded businesses to encourage deeper corporate engagement on sustainability initiatives. She has worked with the UN Global Compact as part of Baker McKenzie's patronage of the Action Platform for Peace Justice and Strong Institutions (Goal 16). Prior to becoming CSO, and with nearly 30 years of transactional experience, Alyssa was an M&A partner ranked by Legal 500 as a "Leading Individual" in luxury goods and led the Firm's Global Consumer Goods & Retail industry group; in this capacity, she led a number of initiatives to raise visibility on sustainability challenges in the sector. Alyssa is Franco-American and based in Paris.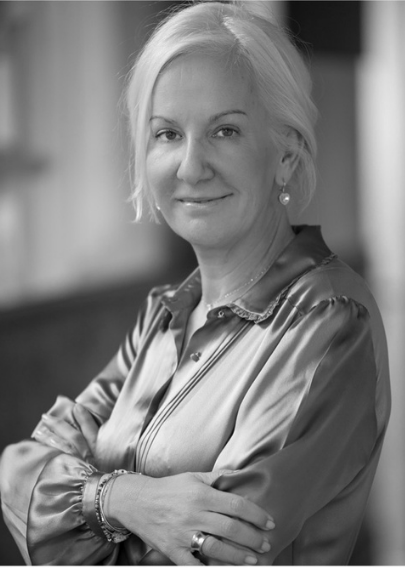 IRIS VAN DER VEKEN
Executive Director, Responsible Jewellery Council
Iris has a background in law and international relations. A sustainability pioneer, leadership executive, humanitarian, and coalition-builder, with more than 20 years of global experience working in fast-paced environments including technology, diamonds, jewellery, fashion, and government. She initiated and Chaired the United Nations Global Compact Network Belgium. She was honoured by the Belgian Ministry of Foreign Affairs, Foreign Trade and European Affairs for her leadership role in initiating the Global Compact Network Belgium and for her work on promoting corporate social responsibility in Belgium and abroad with a focus on human rights including children's rights and the role of business. Iris is committed to the agenda of gender equality. She was appointed as RJC Executive Director in March 2019 and is dedicated to a 'members first' strategy and contributing towards the 2030 agenda and the 17 Sustainability Development Goals (SDGs). She is member of the Board of ISEAL and the Jewellers Vigilance Committee. Iris has been an active volunteer for the Special Olympics for over 30 years. She ran the NY marathon for UNICEF.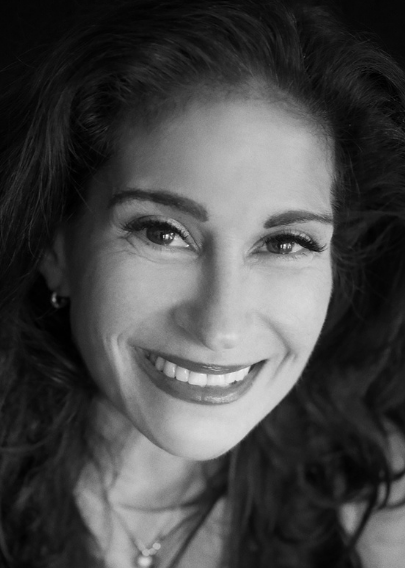 SUSAN MCPHERSON
CEO, McPherson Strategies
Susan McPherson is a serial connector, angel investor, and corporate responsibility expert. She is the founder and CEO of McPherson Strategies, a communications consultancy focused on the intersection of brands and social impact. She is the author of The Lost Art of Connecting: The Gather, Ask, Do Method for Building Meaningful Relationships (McGraw-Hill). Susan has 25+ years of experience in marketing, public relations, and sustainability communications, speaking regularly at industry events including Inspirefest/Dublin, BSR, Center for Corporate Citizenship's Annual Summit, DLD and Techonomy, and contributing to the Harvard Business Review, Fast Company, and Forbes. She has appeared on NPR, CNN, USA Today, The New Yorker, New York Magazine and the Los Angeles Times. Susan is the recipient of Forbes magazine's 50 over 50—Impact 2021 award. She has also won numerous accolades for her voice on social media platforms from Fortune Magazine, Fast Company and Elle Magazine. Currently, Susan invests in and advises women-led start-ups, including: iFundWomen,Inc., Messy.fm, Our Place, The Riveter, Park Place Payments, Hint Water, Apolitical, Arlo Skye, Giapenta and The Muse. She serves on the boards of USA for UNHCR, The 19th News, and the Lower Eastside Girls Club, and serves on the advisory boards of The List and Alltruists. Additionally, she is a member of the MIT Solve Women and Technology Leadership Group and serves as an adviser to several nonprofits, including JUST Capital, Girls Who Code, She's The First, and The OpEd Project. Susan is a Vital Voices global corporate ambassador. She resides in Brooklyn.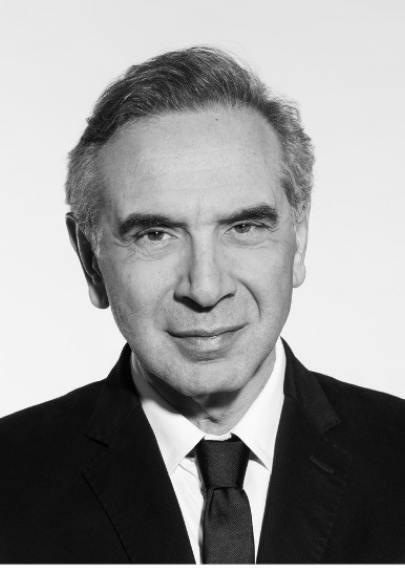 CARLO CAPASA
Chairman, Camera Nazionale della Moda Italiana
Carlo Capasa is Chairman of Camera Nazionale della Moda Italiana, the association that represents Italian fashion houses and promotes the country's excellence in the industry abroad. She was elected President in 2015 to orchestrate a relaunching of the Association and since then Capasa has given it a strategic vision focusing on four pillars: sustainability, digitalization, new brands and storytelling. Under Carlo Capasa's guidance, CNMI has become the leading exponent of sustainability amongst fashion industry associations with its publication in 2016 of the first "Guidelines on eco-toxicological requirements for articles of clothing, leather goods, footwear and accessories", the "CNMI principles for sustainable retailing", the "Global Sustainability Report – Sustainability matters, but does it sell?" in collaboration with Mc Kinsey & Company; and the "Manifesto on Diversity and Inclusion". Carlo Capasa also launched the first "International Roundtable on Sustainability", now at its third edition, addressing fashion business CSR managers all over the world.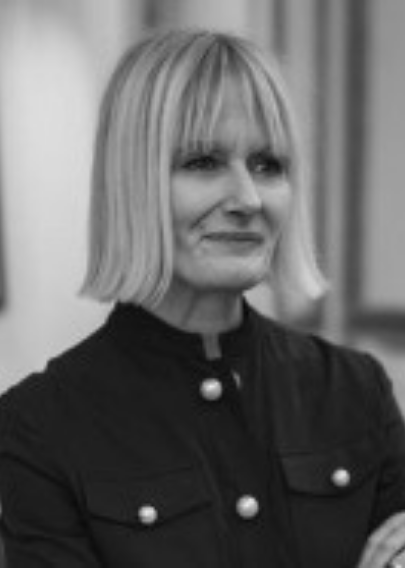 JANE SHEPHERDSON CBS
Chair, MyWardrobe
Jane Shepherdson joined Topshop in 1985, and became Brand Director in 1997, transforming the high st retailer into a global fashion brand. After leaving the business in 2006 she worked with Oxfam as a Creative advisor to rebrand stores and remains on the Oxfam Retail Advisory board to this day. Jane led a management buy in of Whistles in 2008 and was CEO there until 2016, making the slightly dated brand relevant and contemporary, whilst increasing revenue and profits. In 2019 she joined MyWardrobe HQ, the Luxury Fashion Rental platform as Chair. The position is an ambassadorial role, building credibility within the industry and generating PR. She has also been Director of London Fashion Fund since 2018, a project funded by the Mayor's office to invest in fashion and fashion tech businesses with environmental and social responsibility. The long-term aim is to create a more sustainable fashion industry.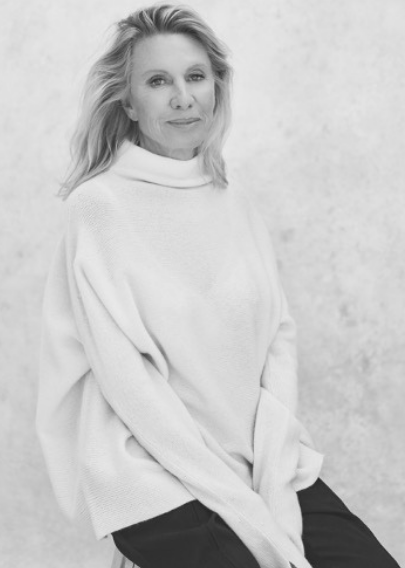 CAROLE BAMFORD
Founder, Daylesford Organic
Carole Bamford has been a champion of sustainable, mindful living for over 40 years, driven by her profound belief that we need to work in harmony with nature, to nurture and protect it and treat it with respect. As the founder of Daylesford Organic, she is recognised as a visionary in organic farming and food retail. A simple desire to make a small difference to the health and food of her family led her to turn their farmland over to organic, and what began as a collection of empty barns and fields has grown to become one of the UK's most sustainable organic farms. Bamford was born out of Carole's belief that what we put on our body is as important as what we put into it through our food. Through the clothing, bath, body and homeware collections she has been an energetic promoter of natural, organic beauty products and sustainably produced garments made from natural fibres. She believes that artisan skills, traditions and craftsmanship should be championed and supported, a belief that in 2019 led to the realisation of a longstanding vision – the opening of Nila House in Jaipur. A centre of excellence, Nila is dedicated to honouring and preserving the natural dye and handloom traditions of India. Its aim is to support artisans across India, to celebrate the art of indigo dyeing and to offer a dynamic platform for cultural and artistic exchange. Nila is part of the Lady Bamford Foundation and is a not-for-profit organisation. In 2019 Carole launched Seed, a magazine dedicated to sustainable living hoping to gently inspire its readers to be conscious with their choices in order to have a positive impact on the future of our planet. Daylesford and Bamford have been recognised with numerous awards.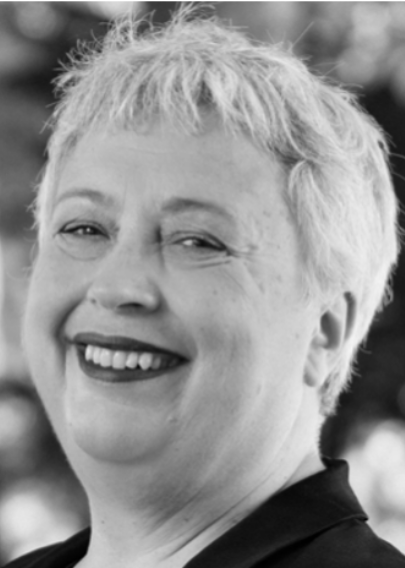 SYLVIE BENARD
Founder, La dame a la licorne
Sylvie Benard is the Founder of La dame a la licorne. She began her career as an Agronomist at Hennessy (LVMH Group) as a researcher in food microbiology. Here she managed the quality of the eaux-de-vie before, in 1992, she created the Environment Department at LVMH and became the Director of the Environment. She initiated and implemented the Group's environmental policy and pushed it out to their 75 brands. In co-operation with the board, she helped the Maisons' launch and develop their sustainability strategy. She is also Chairwoman of Paris Good Fashion, member of the Board of AgroParisTech, Humanité et Biodiversité, and on the strategic committee of Biodiversa.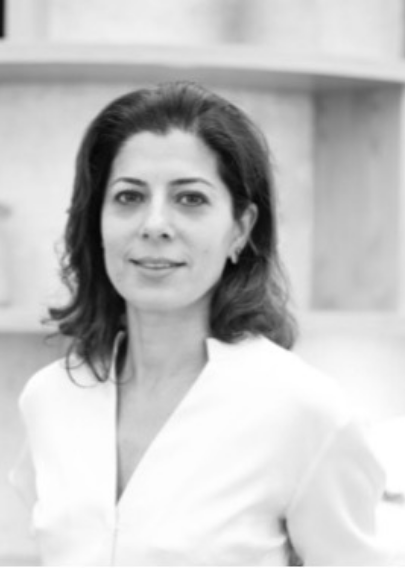 LAILA CHARLTON-MEYRICK
Executive Director, Coutts Family Office
Laila has been working in the financial services sector for the last 22 years with her career spanning across management consultancy with McKinsey & Co to UBS AG and Credit Suisse, advising family offices and high net worth individuals on all aspects of their wealth, including, latterly, their impact investment philosophy at Tribe Impact Capital.  A passionate believer in having a positive impact on our world through investments, she has helped a wide range of clients define and develop strategies which help achieve their sustainability and impact goals. Laila has also worked as an independent consultant with two private equity firms, focusing on the oceans (Ocean 14 Capital) and the energy transition (Magnesium Capital) and continues to support the Make Money Matter Campaign and First Time and Gender Diverse Fund Manager Initiative. She is also a business mentor for Katapult Ocean, an Oslo based ocean impact accelerator and SCU Miller Centre, the largest university based social enterprise accelerator in California. In addition, she is on the advisory board of A Space Between a not-for-profit focusing on the therapeutic benefits of practicing art. Laila is a Chartered member of the Securities Institute.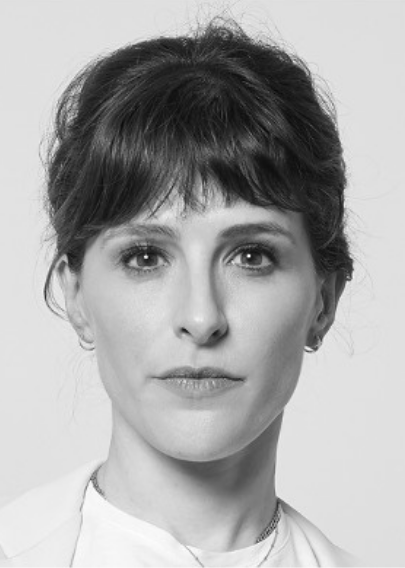 MAXINE BÉDAT
Founder and Director, New Standard Institute
Maxine Bédat is the founder and director of New Standard Institute, a think and do tank using data to drive accountability in industry. She is also the author of the book, UNRAVELED: The Life and Death of a Garment, which has been longlisted for the Financial Times/ McKinsey Business Book of the Year 2021. Prior to NSI, Maxine co-founded and was the CEO of Zady, a fashion brand and lifestyle destination creating a transparent and sustainable future for the apparel industry. For its work in sustainability, Zady was named one of the world's 'Most Innovative Companies' in retail by Fast Company. Bédat has been recognized by Oprah in her Super Soul 100, for leaders elevating humanity. She has been regularly featured as an expert by Bloomberg, the Financial Times, The New York Times, Vogue, Forbes, Business of Fashion, and CNN. Bédat began her career in international law working at the Rwandan Criminal Tribunal and Allen & Overy, and received a Juris Doctor with distinction from Columbia Law School. She lives with her husband and daughter in Minneapolis.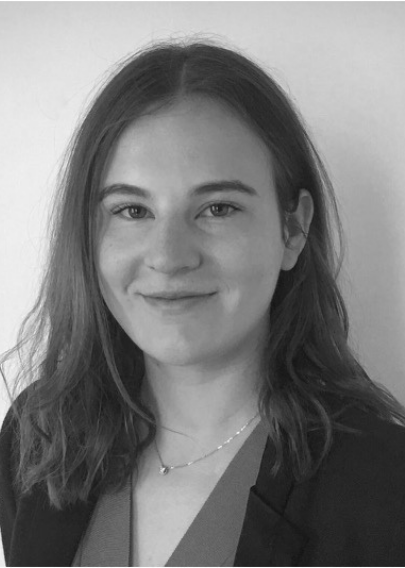 PAULINE OP DE BEECK
Head of Sales Europe & Fashion Sector Lead, Carbon Trust
Pauline is responsible for the Carbon Trust's work with the fashion sector. She provides advice that enables companies to benefit from sustainable opportunities at both an organisational level and across their value chains, as well as supporting the recognition of their environmental achievements through assurance services. In this work she helps her clients in this industry overcome multiple challenges including resource constraints, supply chain transparency and their need to adopt business model innovation.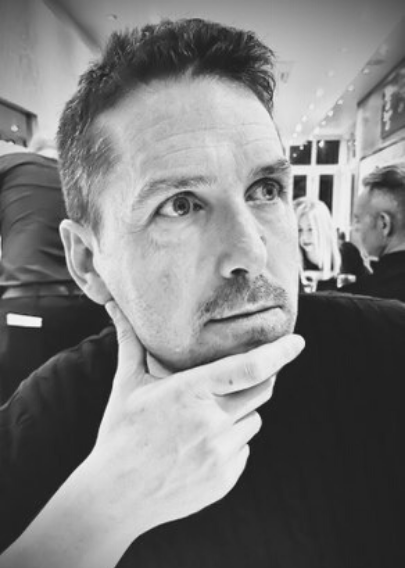 TOM FIDDIAN
Head of AI & Data Economy Programmes at Innovate UK
Tom has been working in the innovation ecosystem for the last 18 years, across multiple sectors. His background is in design, and he has helped create and launch products and services in consumer electronics, FMCG and digital experiences. He has also run consultancies for industry on innovation and design thinking.Tom's portfolio at Innovate UK covers the whole Digital economy and Creative Industries – which is worth £180bn to the UK economy. He leads a team of technical and sectoral experts to deliver impact across the economy. Fashion and the luxury sector are a key priority for the UK. Tom has been leading a cross-government initiative to support 'sustainable fashion' including innovation missions to New York and Paris, and curating fashion's presence at Expo 2020.  He is currently developing a multi-million-pound programme to transform the sector towards a circular model.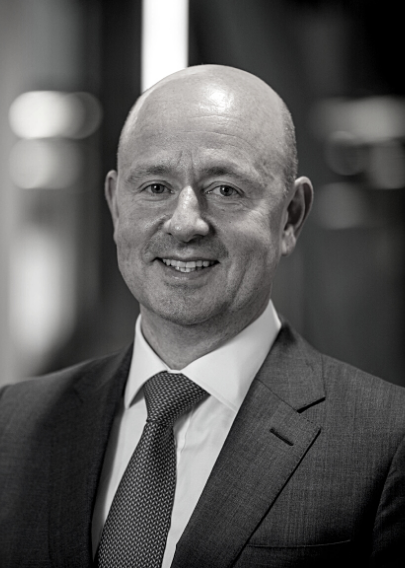 CHARLES BOULTON
CEO Private Banking, HSBC UK Bank plc
Charles has headed up HSBC Private Banking UK since April 2018. In this role Charles is responsible for the Private Banking business in the UK which includes looking after over 3,000 client relationships across HNW and UNHW segments, managing assets of over $42.6bn as at June 2021. Since being in his role, HSBC Private Banking UK has been recognised as the fastest growing private bank on an Assets Under Management basis in 2018 and 2019. In 2021, Private Banking UK won 'Overall UK Private Bank' and best 'Private Bank Client Service' at the WealthBriefing European Awards 2021. Prior to his current role, Charles was HSBC Private Banking's UK Market Head, with responsibility for all core UK Relationship Management teams. In addition, he ran the London-based International team, focussing on UK Resident Non-Domiciled clients. Charles originally joined HSBC through its acquisition of Bank of Bermuda. Before moving into banking, Charles spent almost ten years with Deloitte in three different jurisdictions. He is a member of the Society of Trust and Estate Practitioners (STEP) and a Fellow of the Chartered Institute for Securities (FCSI).