< Back
FASHION & ACCESSORIES
THE ESSENTIALS STORY
The Essentials Story thoughtfully designs bags and accessories in England. These are ethically crafted, from locally sourced, sustainable materials, in their factories in India with decades of experience in servicing the luxury market. They are a socially minded enterprise: for every sale, they also give back to women and children in Mumbai's slums while also putting a spotlight on stories of optimism around the world. Their first collection, Essentials Pack Collection, launched in Fall 2020 in the middle of a global pandemic. A set of vegan, antimicrobial and gender neutral bags that you can wear in different ways, named after metropolises around the world, in colours inspired by nature and got a fair amount of press including making it to CN Traveler's must-have items. The Essentials Story's second collection, The Olive Edition, pays homage to our planet and its people. They spent the last six months refining super unique and innovative materials that are truly sustainable and worked with their partners on the ground in India to make sure they can get to the communities that need our help the most. The designs are based on numerous surveys with their community paying attention to every detail.
SUSTAINABILITY PURPOSE
The Essentials Story have focused on achieving a sustainable business approach. Their Factory-Customer Model means they can truly reduce their carbon footprint. Their collections are manufactured using REACH-compliant materials that are sustainable which not only protect their workers' health and the environment from the risks that can be posed by chemicals but also are better for the environment. Their Suppliers are certified ISO 14001:2015, TS 16949 : 2016 suppliers which gives them assurance of a more holistic approach to effective production of their goods and towards minimising their carbon footprint with energy saving and recycling practices, as well as providing safe and fair working conditions for over 1,000 employees. Sustainability also means giving back to those in need and putting a spotlight on good things happening around the world.

Categories
Bags & Accessories
A WORD FROM THE FOUNDER
I wanted to combine my experience of making beautiful items for the luxury market with my family business that worked ethically with artisans in India for decades along with my experience in helping communities at the grassroots level with my work with NGO's, the UN and The World Bank. I wanted to connect people through story-telling and giving back. Everything about the brand has sustainability at its core and one that helps people be organised and responsible. My ultimate vision is to build a platform for all the essential things in life.
SALMA RAHMATHULLA
FOUNDER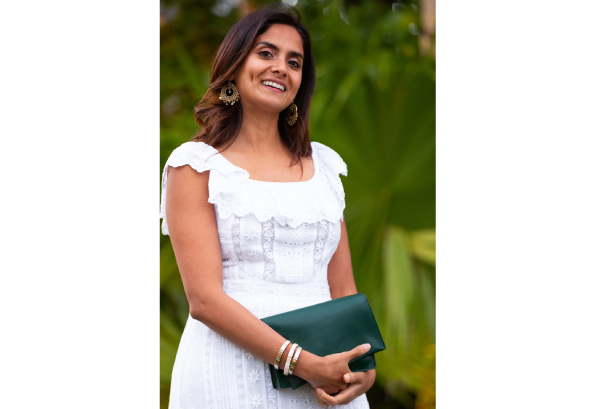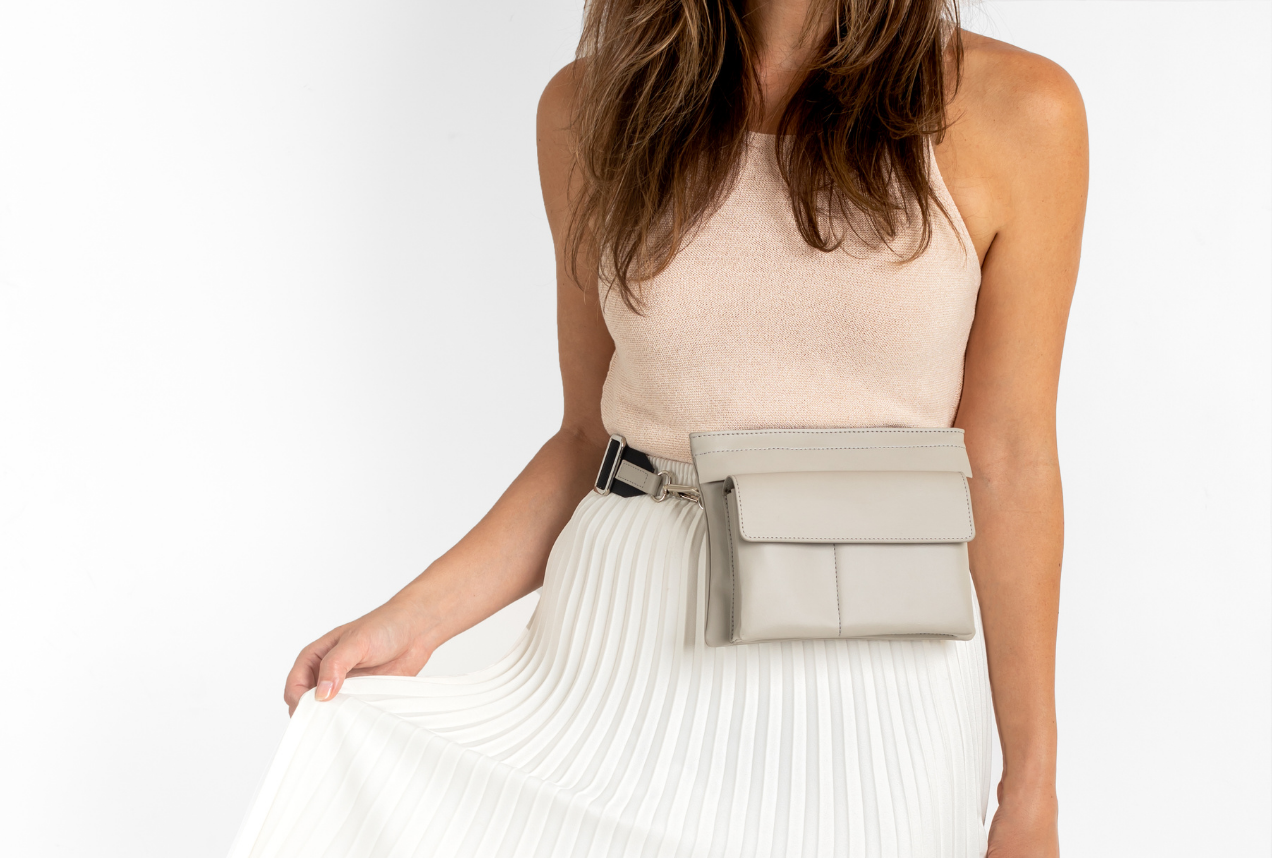 BUTTERFLY MARK TESTIMONIAL
At The Essentials Story, we believe sustainability is about being transparent about our processes and what goes into making your bags! We know that this is a journey that requires us to constantly learn, improve and figure out new ways to create better products and reduce our environmental impact. We truly believe that during this journey with Positive Luxury we learn more about how improvements can be made and how we can contribute to a more sustainable future.
WHERE NEXT?
The Essentials Story Collections are made in their factories that have been servicing the luxury market for nearly 4 decades. Apart from years of experience to get every step right, they will continue to adapt their environmental policies, and embrace new ones, ensuring any impacts arising from their work and production processes are minimized and their carbon footprint very much reduced. They are constantly looking for better, more sustainable materials where quality and durability are never compromised. They will stay true to their mission of being thoughtful about every step, including being socially responsible through this journey.