< Back
FASHION & ACCESSORIES
THALIE PARIS
Thalie Paris is a sustainable luxury brand of handbags & accessories founded by Nathalie Dionne in Paris, in 2020. The brand was created with a desire to explore innovative vegan biomaterials and fine upcycled leathers for French luxury leather goods. Each Thalie bag is conceived to sublimate women, focusing on ergonomics and movements, sensual and durable materials. Thalie, a Muse from the Greco Roman mythology, from the Ancient Greek word Thaleia « the flourishing ». Thalie, a Muse by whom nature flourishes.
SUSTAINABILITY PURPOSE
Sustainability is an essential pillar at Thalie Paris, the brand was from its inception created towards sustainability in all its phases, from design to distribution. Working locally allows them to keep the French « know-how », offer better traceability of their creations and allows them to limit their carbon footprint. Thalie's collections are made from environmentally friendly materials. For example, the Sushi Collection is made in France of Squama leather by transforming discarded salmon skin from sushi restaurants into a luxurious resource that reduces our environmental footprint and contributes to a circular and restorative system. This salmon leather is developed by ICTYOS, a French marine leather tannery and startup incubated at the LVMH Maison des Start-ups at Station F in Paris. The Vegan Cactus Collection offers an innovative biomaterial as an alternative to leather. A solution PETA vegan approved. The Upcycled Collection uses leathers from dormant stocks of the luxury leather industry. Thalie is the pilot brand for leather upcycling through LVMH Nona Source since July 2022.

Headquarters
Paris, France
Categories
Leather goods & accessories
Distribution
France, USA, UK, Germany, Spain, Switzerland, UAE, Canada
A WORD FROM THE FOUNDER
Sustainability is an opportunity, not a constraint to creativity. At Thalie, we take recycling to art. Each Thalie bag is designed to sublimate women, with a focus on ergonomics and movement, sensual and durable materials.
NATHALIE DIONNE
FOUNDER & CREATIVE DIRECTOR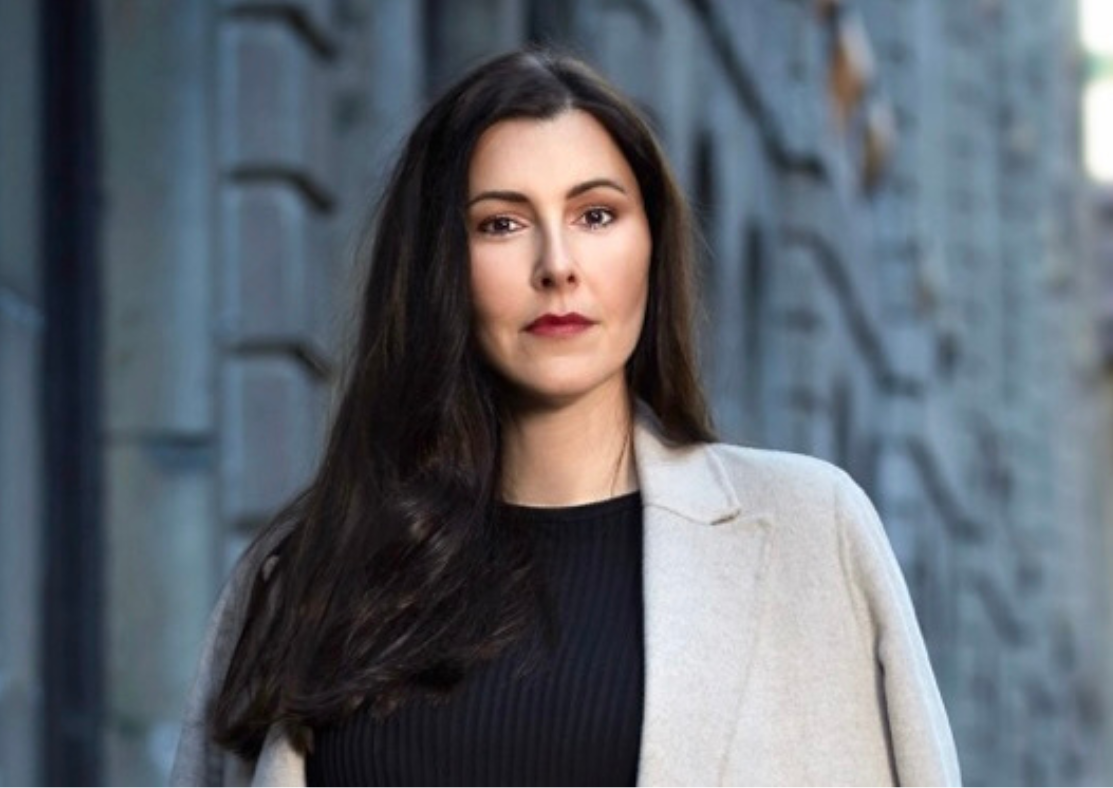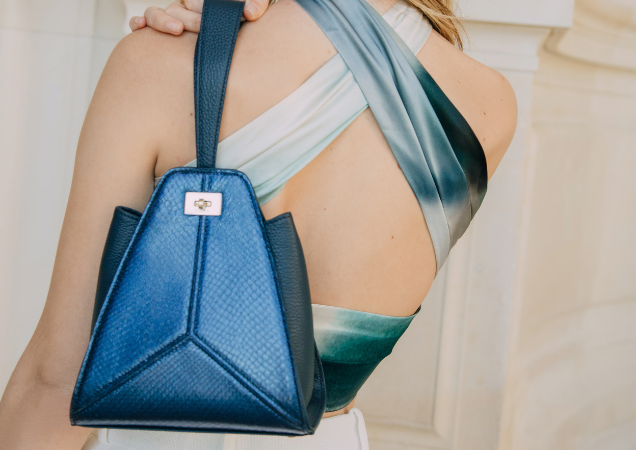 BUTTERFLY MARK TESTIMONIAL
Respect for the environment is an important factor at Thalie. Transparency and knowledge exchange allow us to reach out to a community that will promote the positive and solid development of the brand. That's why we chose the ESG+ assessment to measure our performance and challenge ourselves to improve at all times. Positive Luxury ESG+ is the leading sustainability certification in the luxury industry, ensuring that operations meet the highest sustainability standards across the value chain. Positive Luxury brings certification to our commitments to the environment and the future.
NATHALIE DIONNE
FOUNDER & CREATIVE DIRECTOR
WHERE NEXT?
Thalie is committed to improving its engagement towards sustainable development through innovation. The permanent research and the implementation of new responsible and innovative materials are their main foundations. Their current challenge is to develop with a French laboratory an alternative luxury bio-based vegetable alternative leather without PU. The creation of a more sustainable luxury begins with the origin of raw materials. Thalie Paris want to make sure that the materials are acquired in an ecological way, by using environmentally certified suppliers or by recycling noble, or choosing innovative materials made from plants with a low carbon impact.