< Back
BEAUTY & FRAGRANCE
SANA JARDIN
Perfume with a soulful purpose. A mission driven, vegan and elevated fragrance house that empowers women through a flower recycling micro entrepreneurship programme in Morocco.
SUSTAINABILITY PURPOSE
Sana Jardin's alternative business model, The Beyond Sustainability Movement, seeks to prove circularity, social impact and collaboration is entirely possible in luxury business. Their collection of intoxicating fragrances and candles are designed to transport and uplift, all whilst giving the wearer a role in the cycle of change. A driver for change through commerce rather than charity, Sana Jardin has created a cooperative for low-income Moroccan women that aims to empower female flower harvesters via flower recycling.​​ Sana Jardin teaches the rural flower harvesters how to upcycle the by-product from perfume production and convert it into their own line of businesses – enabling the women to become micro-entrepreneurs. With Sana Jardin's supplementary business training, the women create and sell their own range of candles and orange blossom water of which they retain 100% of the profits.​​ This alternative business model enables the women in the cooperative to recycle commercial waste to​ ​give them a year-round income and in turn works towards three of the United Nations Sustainable Development Goals.   Social worker turned social impact fragrance entrepreneur and founder of Sana Jardin – Amy Christiansen – previously worked for a variety of philanthropic foundations in London, New York and the Middle East, including President Clinton's Foundation and The Cherie Blair Foundation for Women. Amy's background in social work is what led to the creation of the brand; which started with a strong belief that you can harness the power of commerce for social good.

Headquarters
United Kingdom
Distribution
UK, US, Europe, Middle East, Asia
A WORD FROM THE FOUNDER
I believe each of us can be an agent of change. With Sana Jardin, I wanted​​ to demonstrate that it is possible to offer both luxury perfume and a powerful consumer choice, to economically empower the local communities involved in its creation. The soul and beauty of our fragrances owe their legacy to the natural, floral materials and the women who harvest them.
AMY CHRISTIANSEN
FOUNDER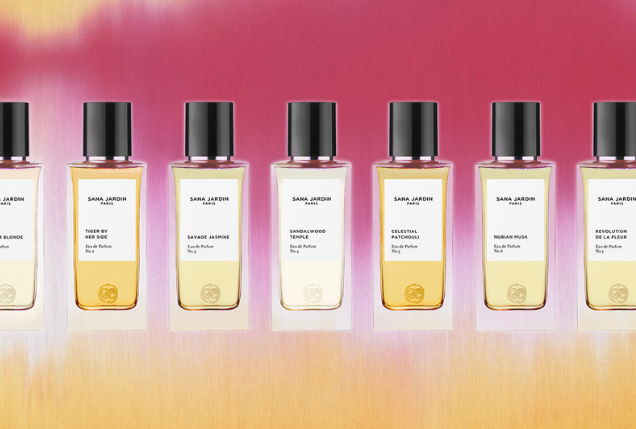 Case study
COMMUNITY INVESTMENT
Beyond Sustainability puts women at its very core, creating female entrepreneurs who are agents of change in their community. It is built on traditional, sustainable practices and fair trade. Aiming to inspire the next generation of artisans, it also works to preserve heritage skills, encapsulating the very essence of luxury craft. Sana Jardin is born from the unique experiences of its founder, Amy Christiansen Si-Ahmed, an inimitable social worker turned fragrance entrepreneur. Inheriting her work ethic from her grandmother, who worked to support economic and social development for those in need, this energy and power is infused into each product. A professional life dedicated to fighting for economic empowerment and cultural tolerance, combines with a lifelong passion for exotic, transporting perfumes to create this ultra-special brand.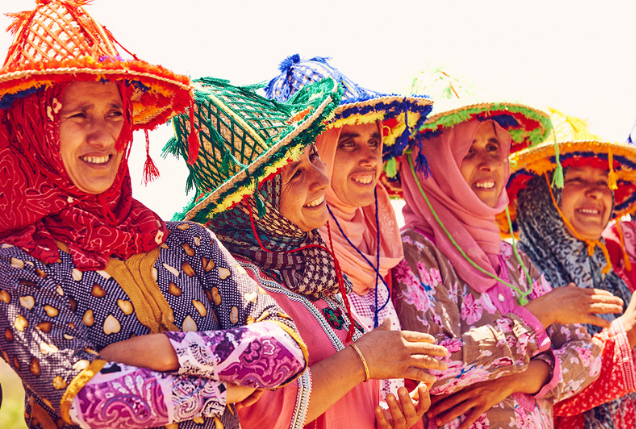 WHERE NEXT?
Sana Jardin are constantly learning and evolving to ensure they remain as environmentally friendly as possible. Sustainability is, and always will be, at the heart of everything they do. Earlier this year they introduced new vegan formulations which were also free from BHT and polycyclic musks. The Moroccan floral harvesters within our supply chain will continue to be a key priority for them going forward. They are working to increase the number of women that can work within the co-operative. The women will also be taught to create different products from the perfume waste, which will then be distributed further afield in Morocco and across the world.