< Back
BEAUTY & FRAGRANCE
S'ABLE LABS
Founded by Sabrina and Idris Elba in 2020, S'ABLE Labs care about people, and partner with them to co-create conscious products that work, and welcome all. That's why they exist: to make people feel so good, that they are able to treat one another and the planet better. From their supply chain partners (who they know personally) to their curious community, they work to build lasting connections that can help drive positive change, together. Starting with their Coupledom podcast that connects inspiring individuals, they have evolved to wellbeing products that are designed to be shared. Their first product offering is a core collection of vegan genderless skincare products featuring responsibly sourced ingredients in collaboration with smallholder farmers, with high-performance, environmentally conscious formulations that highlight powerful ingredients found throughout the African continent.
SUSTAINABILITY PURPOSE
S'Able Labs aim to achieve a high level of transparency and accountability within their business. They want to know what is happening in their supply chain and ensure that things are done consciously. They are passionate about social responsibility and their impact on the environment, which is why they have worked hard to build meaningful relationships in their supply chain with great partners who share their values and commitments to evolve. S'Able Labs intentionally select partners that honour and protect biodiversity, maintaining the respect and integrity of the raw material and its origin. S'ABLE Labs have a circular approach to their skincare range. Their packaging is all recyclable, made from post-consumer materials and they encourage ReuS'ABLE-ity. Refill options will soon be rolled out, designed from recycled and recyclable materials and they have ditched the unnecessary. No inner lining or secondary box will be used on our individual products. They are conscious about evolving and becoming the best versions of themselves.

Distribution
UK, US and Canada
A WORD FROM THE FOUNDERS
We created S'ABLE LABS because we felt there was a space in the market for a brand that not only provided solutions for under-served skin concerns, but could shed light on ingredients celebrated throughout the African continent.
IDRIS AND SABRINA ELBA
CO-FOUNDERS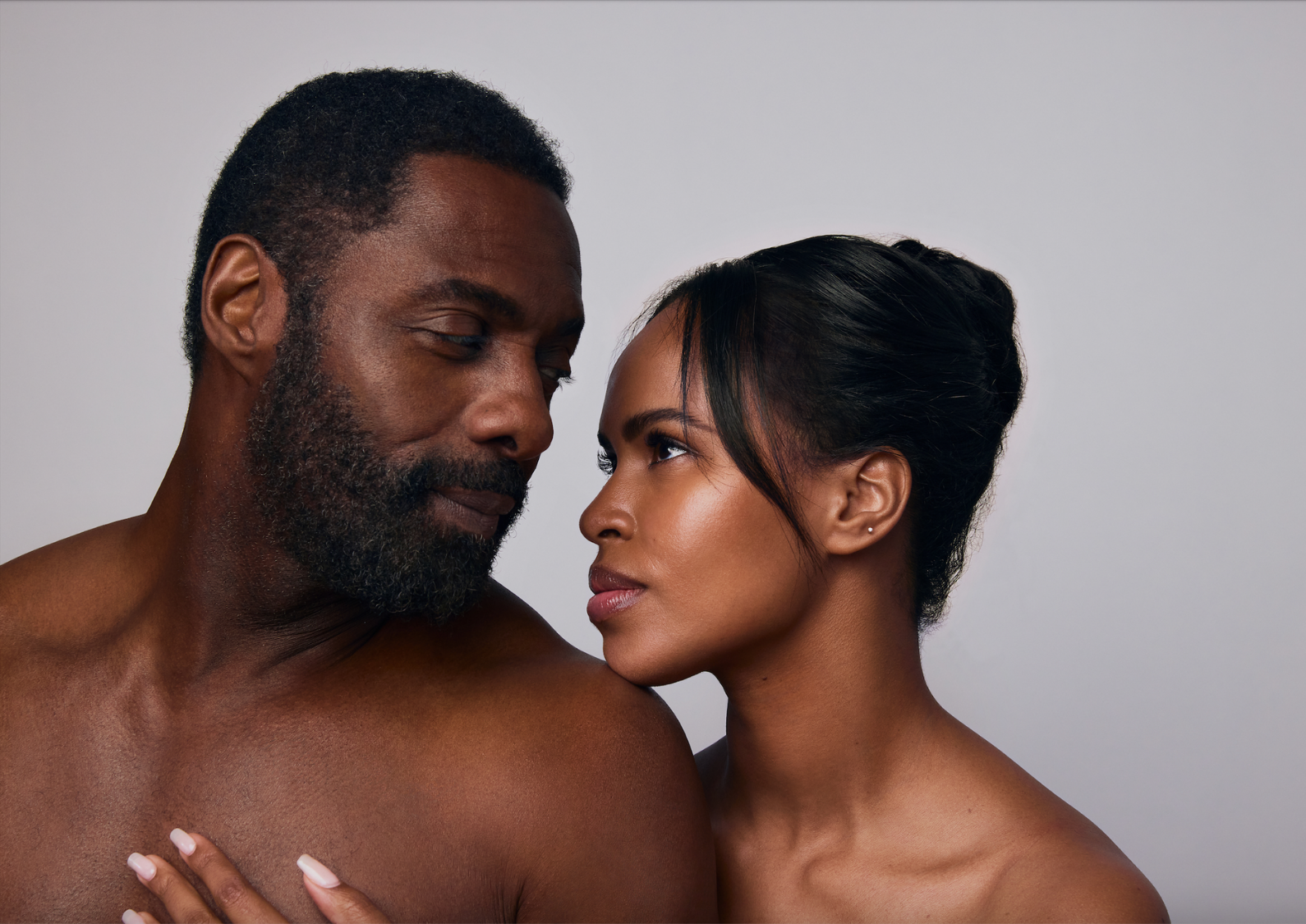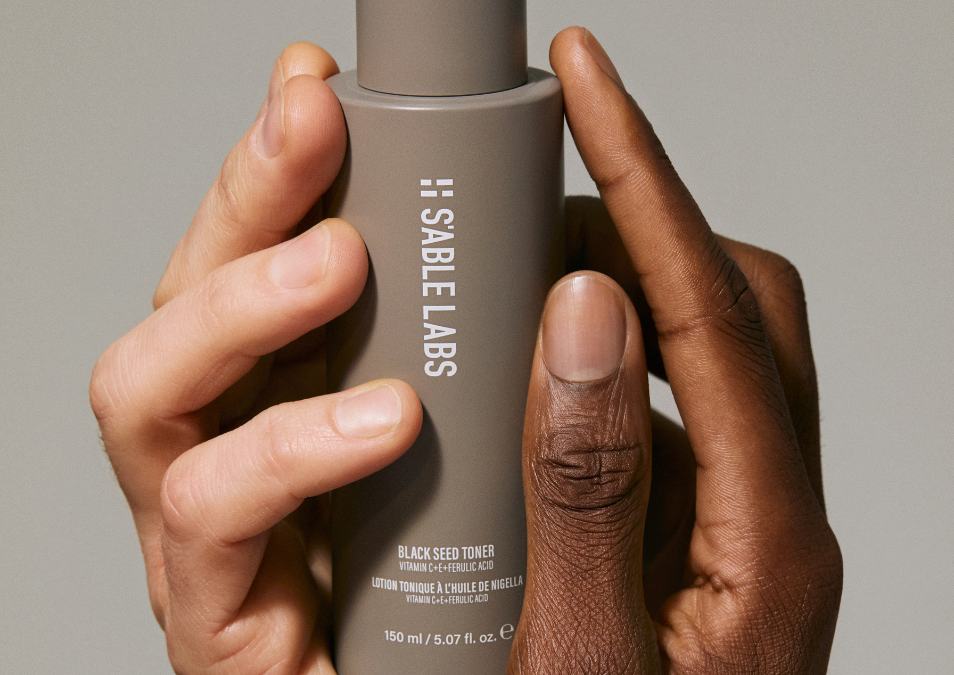 BUTTERFLY MARK TESTIMONIAL
Partnering with Positive Luxury has been not just a measure of our ambition and journey but also a unique opportunity to help set a standard. The support, insight, and resources they have provided have been invaluable.
Case study
DIVERSITY, EQUALITY & INCLUSION
S'ABLE Labs hold diversity, equality, and inclusion at the heart of their business beginning with their founders and reaching all the way down their supply chain with an extensive policy laying out the roles and responsibilities of everyone in the team. Their commitment extends well beyond their team and into their skincare collection of all-gender skincare products which strives to deliver wellbeing for all beings.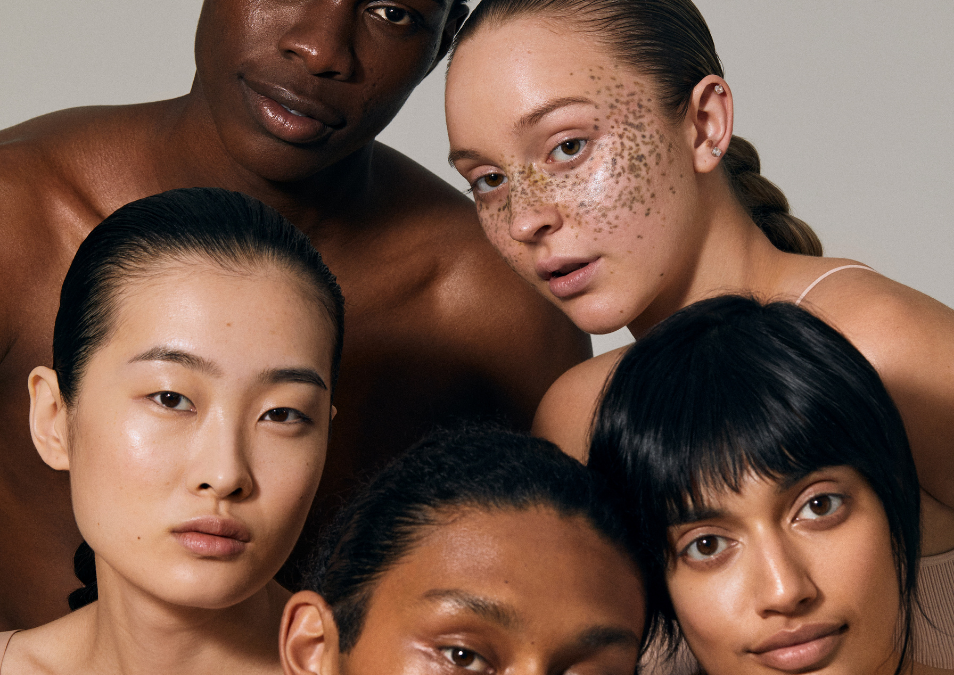 Case study
EFFICIENT PACKAGING DESIGN
2/3 of S'ABLE's product range has been designed to be refilled- encouraging consumers to buy once and buy well. Taking this further, they have committed to all packaging being comprised of over 50% post-consumer resin (PCR) plastics and the entire range being fully recyclable. Positive Luxury's support has enabled S'Able Labs to plan for growth whilst minimising impact including ensuring all future releases will be 0% virgin materials, avoiding the most harmful impact of packaging.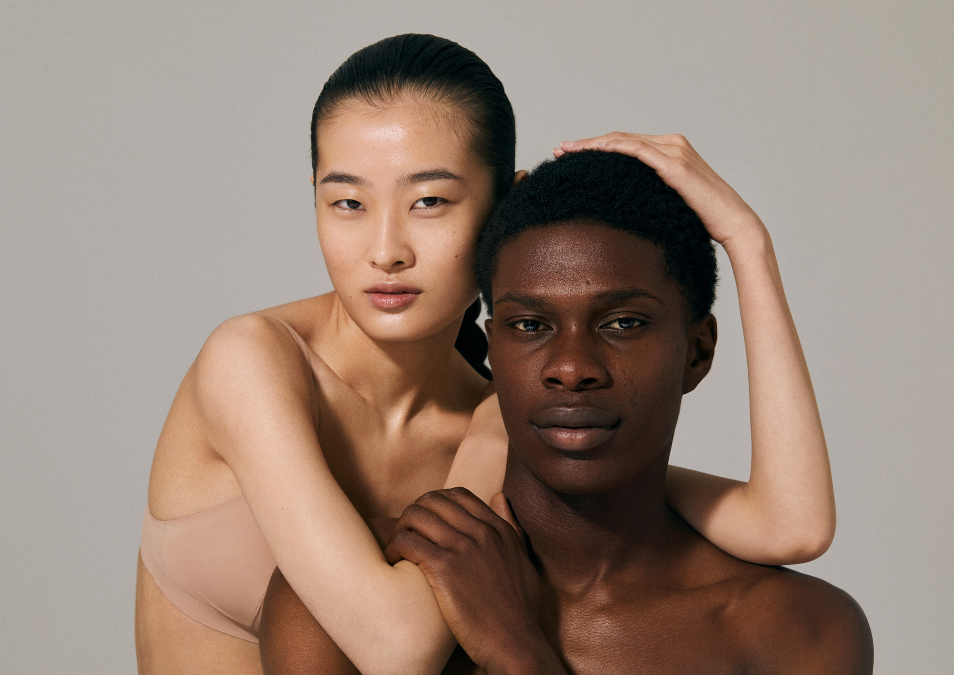 Case study
SUSTAINABILITY PURPOSE
From the inception, S'ABLE Labs has been born from a desire to act in a responsible way. ESG is a permanent on the board agenda and their commitments forms the first pages of their Employee Handbook ensuring their mission pertaining to sustainability is clearly communicated to every individual in the company. S'ABLE also have their ethos displayed on their website to ensure their purpose is transparent for all their consumers, ensuring this purpose is reflected both internally and externally.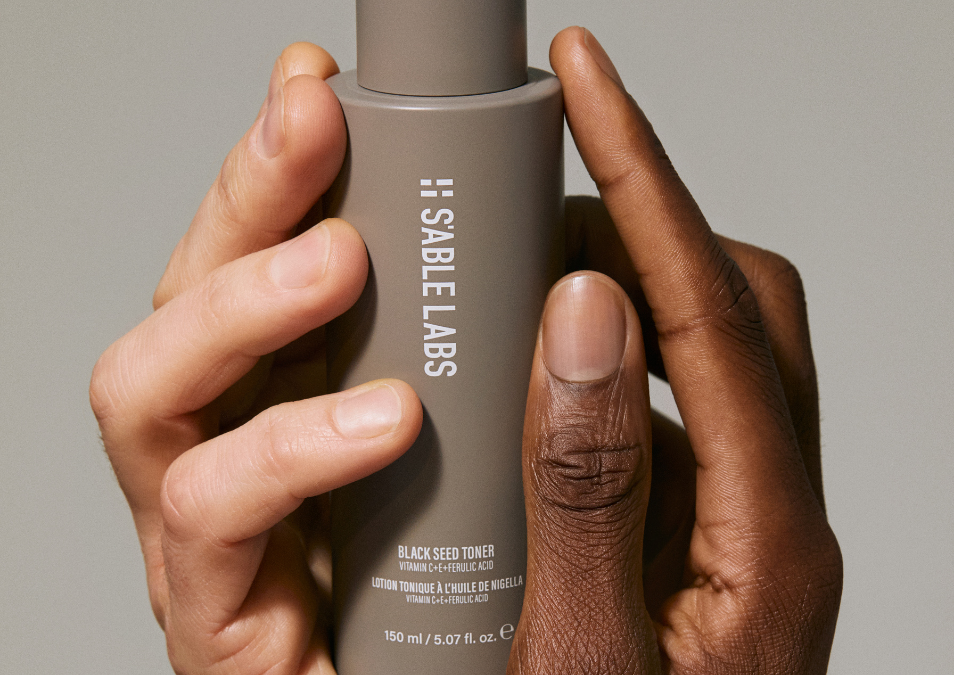 Case study
SUSTAINABLE SOURCING
S'ABLE labs have ensured that their business operations, reaching back to the sourcing of their ingredients is completely traceable. They have focused on ingredients that align with the roots of their founders, Sabrina and Idris Elba, and when choosing supplies, they assess sustainability performance and areas of improvements before selecting their preferred partner. Never settling for the status quo, S' ABLE Labs seeks to provide products and experiences that have a net positive impact on the communities in which they operate.