< Back
FASHION & ACCESSORIES
NEEDLE & THREAD
Needle & Thread is a contemporary British womenswear brand founded by Hannah Coffin in 2013. Synonymous with ultra-feminine silhouettes, featherlight fabrics and intricate embellishments, the brand delivers unique and timeless investment pieces.
SUSTAINABILITY PURPOSE
Needle & Thread is a London based womenswear brand with an additional head office in Delhi. Staying true to its iconic handwriting, the brand consistently delivers flattering, contemporary silhouettes that showcase highly specialist techniques used by artisans in Northern India. With a company-wide commitment to wellbeing and responsible sourcing, Needle & Thread works very closely with their supply chain and invests heavily in its employees. More recently, Needle & Thread has lessened its reliance on virgin raw materials by developing locally sourced, recycled fabrics and sequins. This initiative demonstrates the brands latest commitment towards a more responsibly sourced future. Needle & Thread believes in creating high quality investment products and avoids a more transient, trend-based design approach. The brand also recognises the need to address the environmental impact of its operations, and this goal drives Needle & Thread's wider Responsible Business Strategy.

A WORD FROM THE CEO
Our aim is to bring beautifully crafted, timeless and high-quality products to our customer with a commitment towards a more responsible future.
HANNAH COFFIN
CEO AND FOUNDER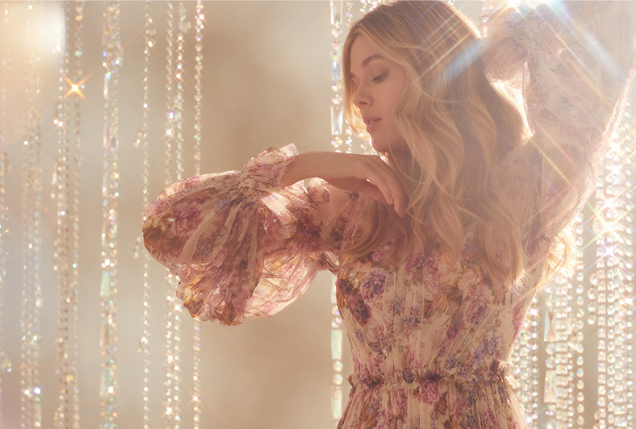 Case study
SUSTAINABLE DEVELOPMENT GOALS
Needle & Thread are in the process of constructing a business wide sustainability framework centred around the UN's 'Global Sustainable Development Goals'. The brand is currently focusing on Goal 3, ensuring healthy lives and promoting well-being; Goal 5, achieving gender equality and empowering women and girls; Goal 12, ensuring sustainable consumption and production patterns. The brand's long term aim is to work towards all 17 goals.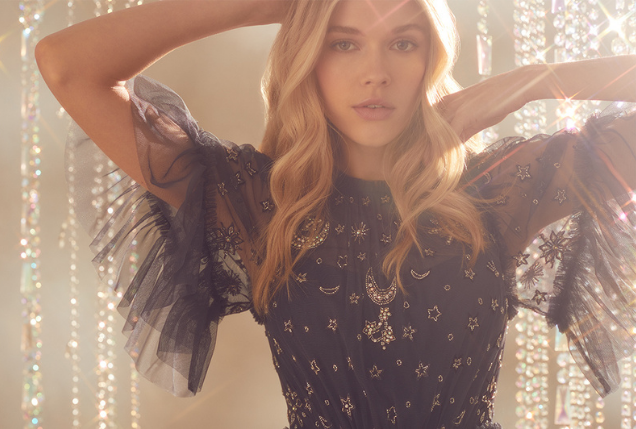 Case study
FAIR LABOUR AND DIVERSITY AND INCLUSION
Needle & Thread strives to make their business as ethically aware and responsible as possible. They believe the people they employ and the environment in which they live, and work are their greatest assets, and they take care of them. In 2018, they implemented a more formal corporate responsibility structure, and that has enabled them to ensure they are staying focused on their environmental and social impact while making business decisions. Needle & Thread have corporate policies in place covering anti-corruption, human rights, equal opportunity and diversity. They also have a gender equal pay policy to ensure there is a fair and equal pay structure regardless of gender. The brand's approach to managing their supply-chain in territory with a careful balance of auditing and regular team presence, enables them to ensure that they are partnering with suppliers who share and practice the same values. When it comes to working models, Needle & Thread supports the framework laid out by the Models Trust ensuring models are safe and cared for whilst employed by the brand.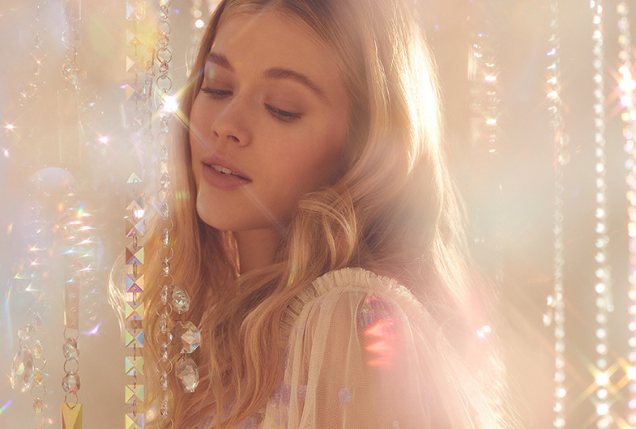 Case study
PHILANTHROPY
Needle & Thread supports several charities, including Women for Women. The brand recently launched a collaboration with Jasmine Hemsley which has been designed using more responsibly sourced materials; a portion of the profits from the collection are being donated to Women for Women. At the end of each season, Needle & Thread donates any unsold products to New Life, a charity that sells garments and raises money for families caring for children with terminal or life-limiting conditions.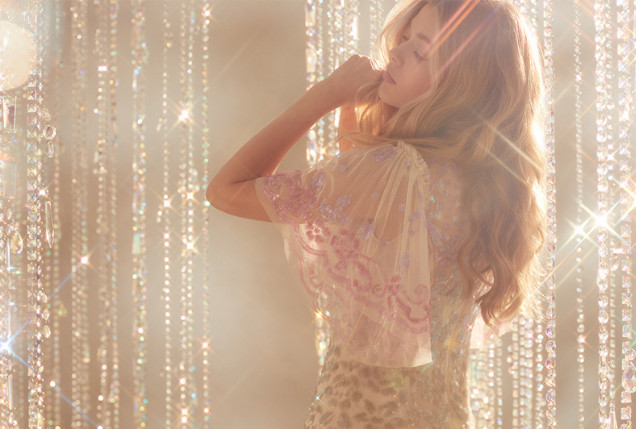 Case study
ENERGY EFFICIENCY AND RECYCLABLE PACKAGING
Needle & Thread focus on making high quality products whilst taking care to limit waste through the production process; choosing to work with a small selection of fabrics and trims each season, enables them to consolidate sourcing and manage fabric inventory efficiently. Overages are diverted back into sampling to minimise waste where possible. Their environmental impact is a key area of focus, working with their suppliers on structured improvement schemes. A portion of their factories generate 100% of their electricity through solar panels, and they have installed chemical filtration systems to reduce the likelihood of harmful chemicals making their way back into the land. Needle & Thread are launching RePack™ giving UK eCommerce customers the options to select reusable packaging at check-out. All paper and card elements of their existing customer care packaging are made out of FSC-certified, recyclable materials. Needle & Thread have textile recycling bins in their offices, and they actively encourage the team to recycle unwanted clothing and textiles.