< Back
LIVING
IOTA PROJECT
IOTA, first and foremost, is a social business, with a commitment to the wellbeing of both the planet and communities they call home. They empower the underemployed through skill building, and help nurture and preserve traditional techniques.
SUSTAINABILITY PURPOSE
The vision behind iota is to establish a movement that allows different people from around the world to learn a technique of traditional hand-craftsmanship, by providing them employment and allowing them to earn an honest living. This idea contains a social responsibility and a way to maintain traditional arts by extenuating the importance of knowledge and skills. It also portrays the belief that regardless of the infinite possibilities that technology offers, people still seek for a personal and unique hand print.

Headquarters
Tel Aviv, Israel
A WORD FROM THE FOUNDERS
Imagine if every designer, architect, artist chose a product based on social impact within a house, an office, or any other project they are working on - the world would inherently become a much better place, and the industry would adapt. It is political and social – knowing how and where something came into being, makes iota more invested in it, so much so we become more responsible makers.
SHULA MOZES
FOUNDERS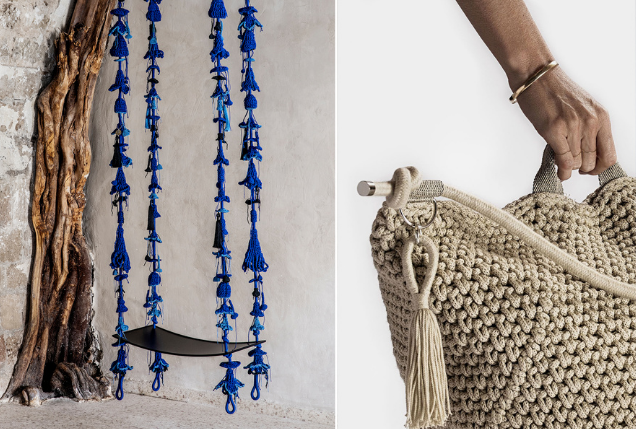 Case study
COMMUNITY SUPPORT
Iota's most important mission is to be a socially-conscious business, and that's why they provide training and mentoring for women in the community. They give opportunities to people who would otherwise remain unemployed, and invest in those people, with the majority of their profits going back to the educational programs. To better support these programs, Iota works with Sector 7 and Bebemoss, social businesses that share their values. Iota also has a close relationship with a philanthropic voluntary association called Lamerhav. That charity focuses on bettering the lives of young Israeli people who haven't been able to realise their full potential.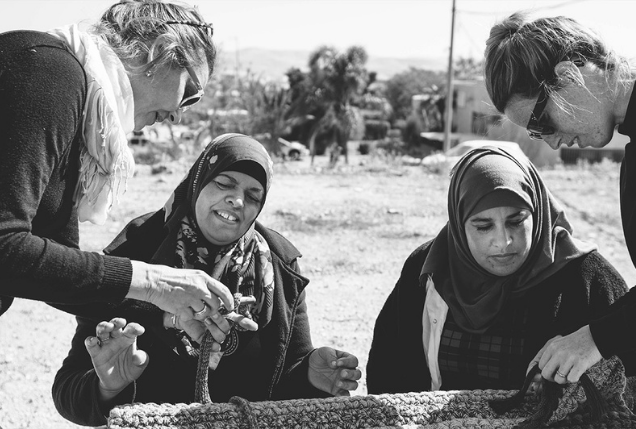 Case study
CIRCULAR ECONOMY
Not only does Iota keep traditional knitting techniques alive, but they produce long-lasting items that will be treasured for generations. The yarns and materials are produced in the same regions where their knitters work to maintain that circular ecosystem and keep it as efficient as possible. The work each knitter does is brought directly to her house once a week if they are unable to leave their home. Iota is working towards creating a system of production where each knitter only works with materials sourced in their home country. Right now, the yarn used is produced in the country where their knitters are, but they are also working on sourcing organic cotton and natural dyes. The cotton Iota currently uses is Oeko-Tex1. Iota also works very closely with each factory involved in their production, visiting them on a monthly basis and getting to know the owners of those family-run businesses.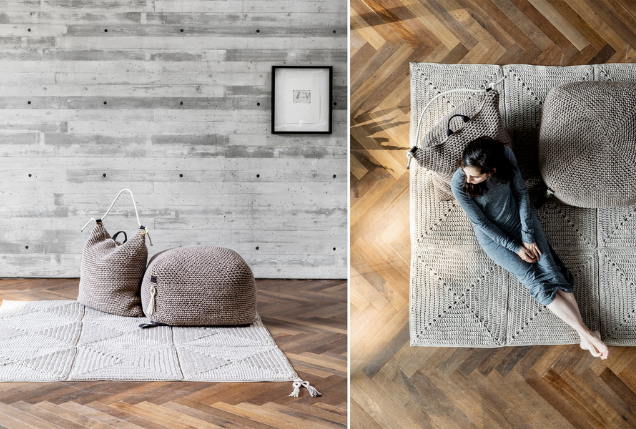 Case study
WASTE REDUCTION AND RECYCLABLE PACKAGING
Thanks to the fact that the majority of Iota products are made with yarn, there is little to no waste through their production. If a mistake is made, the yarn is unravelled and the knitter can reuse it, while the remaining yarn from each product is kept and used for other products. There is also no PVC used in their products, and the packaging is 100 percent recyclable.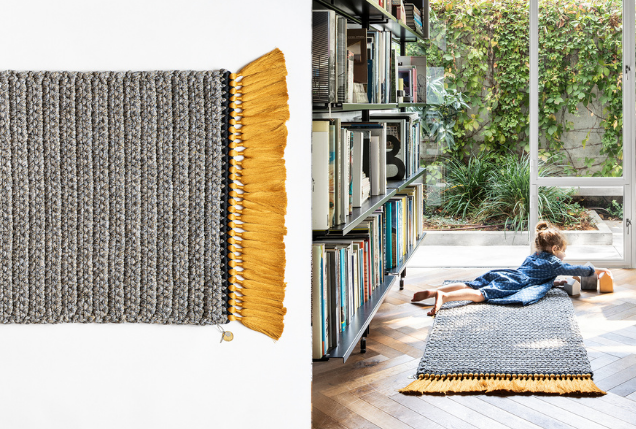 Case study
FAIR AND EQUAL PAY
Iota has very close relationships with all of the women who work for them, visiting them once a week and paying them a salary that is above the minimum wage. If any of their knitters decide they no longer want to work for Iota, that is completely up to them. Again, Iota's mission is to promote sustainable and inclusive economic growth, and that starts with how they take care of the women who produce their products. They want to empower women and girls in the communities they operate in, and that includes properly compensating them and ensuring they have fair working conditions. The factories that Iota does business with are all family-owned, and when they begin a working contract with them, they must sign a contract that ensures they are adhering to the same social policies that are so important to Iota. This keeps their entire business in line with the brand's ethos.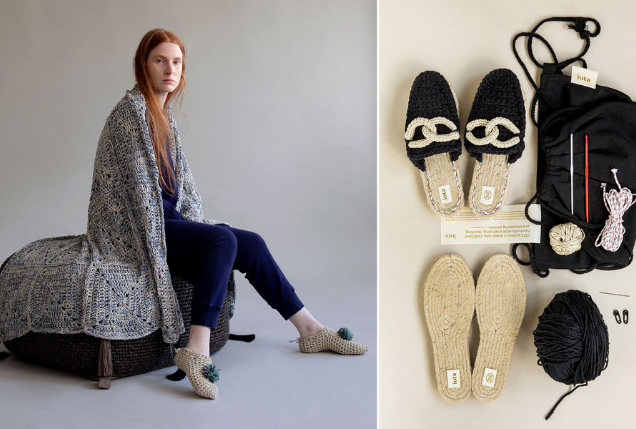 WHERE NEXT?
Iota is a method, and can be executed anywhere. Their goal is to create a net of eco- systems working in the iota method- creating the yarns, educating, training, crocheting, assembling, and selling within geographical regions. Creating communities of women able to support their families, creating communities of responsible consumers, buying wisely for life and doing good.