< Back
BEAUTY & FRAGRANCE
GROWN ALCHEMIST
Through the understanding of cellular renewal and nutrient metabolization, Grown Alchemist formulates products which represent a new evolution in skincare. By innovating and adopting a holistic approach to science, they have developed a line which also respects our environment – as well as providing improved skin health.
SUSTAINABILITY PURPOSE
Brothers Keston and Jeremy came together to collaborate on a project which combined their passion for design and product development. It proved to be so successful that they started an international consultancy, developing products for some of the largest global brands. While conducting testing for one of their clients, the two brothers discovered ground-breaking research that proved that the continuous use of natural active ingredients directly improved skin cell health; optimising skin function and consequently reversing the signs of aging. They went on to launch Grown Alchemist, developing formulas with a unique synergy between biology and cosmetic chemistry, creating Bio-compatible beauty and their trademark skincare system: Cleanse, Detox, Activate. In their pursuit of all things future-proof, they work with research labs based in London, Paris, Switzerland, Spain and Australia with proven sustainability actions throughout their business. Developed by a multi-disciplinary team of skin scientists and nutritionists (partnering with a leading developer of professional-endorsed nutritional supplements) they have developed a unique, natural and holistic beauty system that work just as hard to protect the environment as they do on your skin.

Headquarters
Melbourne, Australia
A WORD FROM THE CEO
At Grown Alchemist we adhere to a simple yet elegant equation: function = health = BEAUTY. This equation dictates the formulation of our product offering. We understand the importance of using active natural ingredients in our skincare in order to stimulate the biological functions that support healthy skin. We have consistently worked towards creating a brand that serves our consumers from a functional and ethical perspective, tied together with premium product and packaging that elevates us to a luxurious skincare experience. That's who we are at our core, a premium clean beauty brand.
JEREMY MUIJS
CEO AND CO-FOUNDER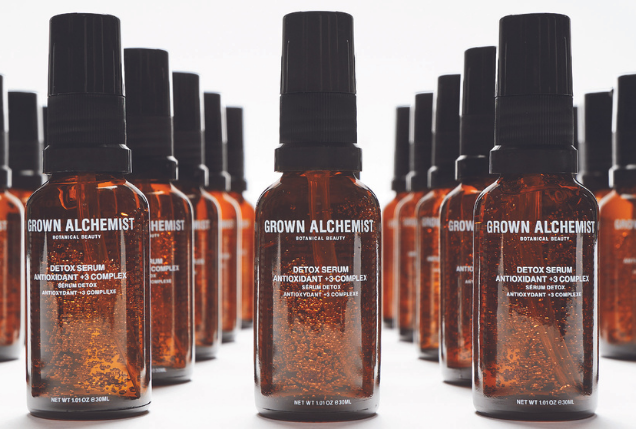 Case study
NO MICROPLASTICS
None of their products contain microplastics, while being paraben and mineral oils free. The brand has set its sights on refillable containers for 2019 based on consumer demand and their current packaging is BPA-free.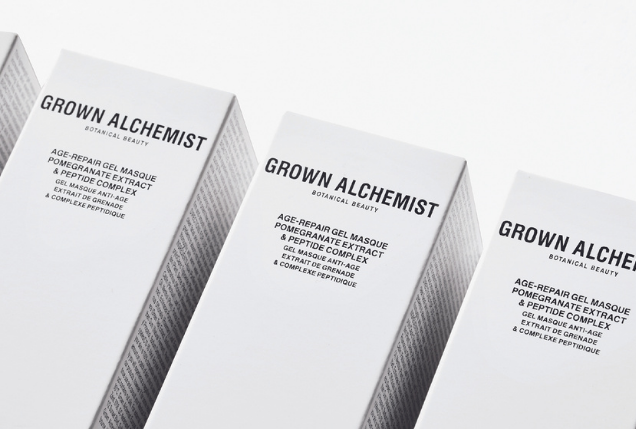 Case study
CARBON OFFSETTING
They make monthly donations to Greening Australia in order to further develop their carbon offsetting strategies, adopting an earth-friendly approach in the workplace too with a 'Think before Printing scheme and regular monitoring of energy use.