< Back
BEAUTY & FRAGRANCE
ALBIVA
ALBIVA creates innovative skincare products that deliver plant-based nutrients to activate the skin's natural ability to repair itself. These next-generation products are results-driven and have been designed using the latest technology without compromising the quality or purity of the natural ingredients.
SUSTAINABILITY PURPOSE
"Luxury with a Conscience." ALBIVA believes in the collective transformative action through giving back to protect and restore our planet. They are passionate about cultivating a more ethical, transparent and sustainable industry. Sustainability is at the core of the company, fully part of the business' strategic direction and embedded in to their Code of Conduct. ALBIVA takes a long-term view and have invested heavily in packaging, ingredients and technology. For them, environmental, social and business objectives are not mutually exclusive. They believe companies that have environmentally focused strategies are making genuine connections with customers, which translates into success with traditional business measures. They believe that being sustainable is no longer a cost of doing business: it is a catalyst for innovation, new market opportunities and wealth creation. ALBIVA create products that harvest the power of nature whilst respecting the environment and its biodiversity, believing that: "Natural is a trend, responsibility a mindset."

A WORD FROM THE FOUNDER
I started ALBIVA with the opportunity and passion to do things differently – especially when it came to sustainability, placing it at the core of the company. Our customers can be sure that they are not only paying for the highest quality ingredients on the market, but that these ingredients have been bought with the greatest consideration. We make sure when sourcing our sustainable ingredients we integrate not only the environmental, but also the social and ethical factors and that issues such as natural resource depletion and environmental degradation are well considered. In short, I wanted to go above and beyond of what is currently considered a norm. It was very important to design a multi-functional/multi-correctional formulas with high quality ingredients that were packaged in a way to preserve their efficacy. The formulas were also designed with an idea to replace two or more products in people's skincare regiment with one quality item which would reduce waste. We want our customers to consider their purchases and encourage everyone to buy better, buy less and waste less.
IVANA IESINI
FOUNDER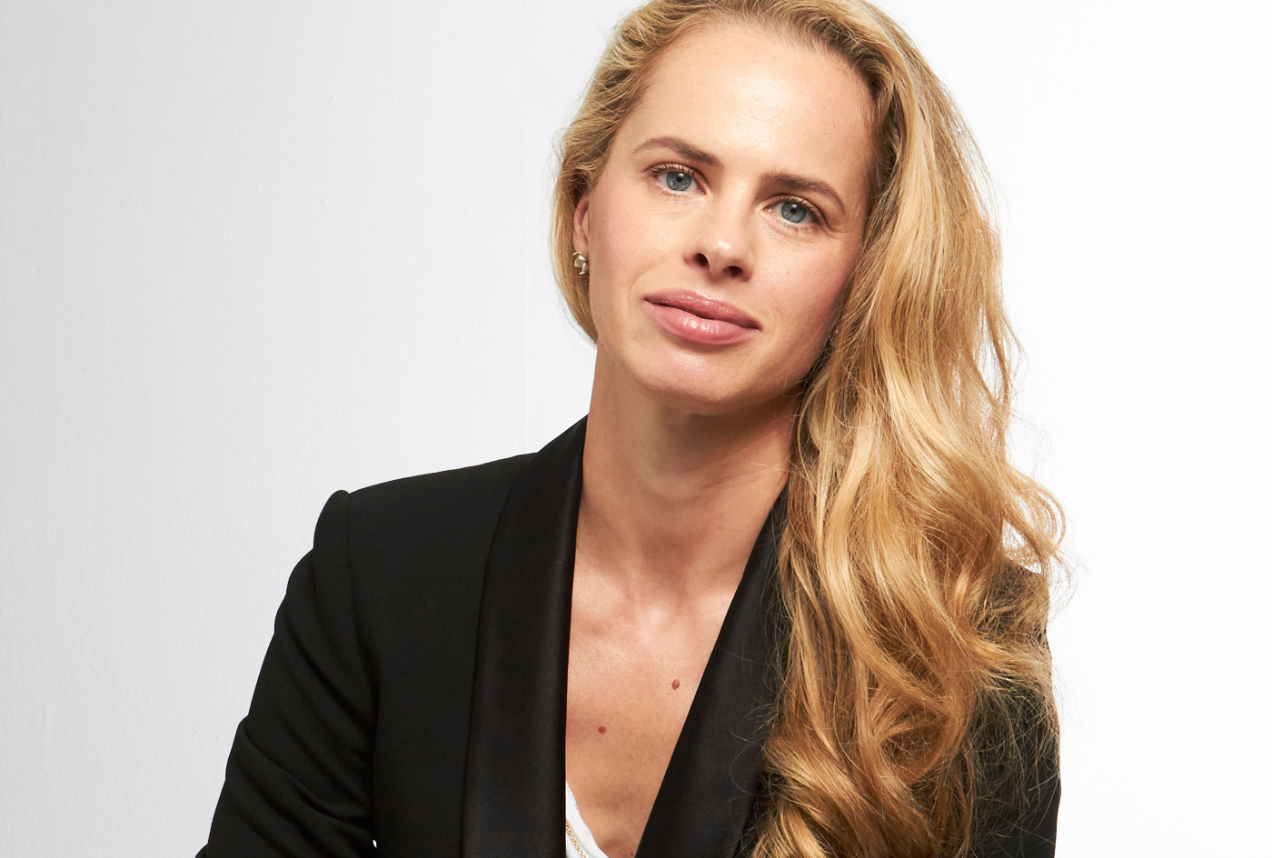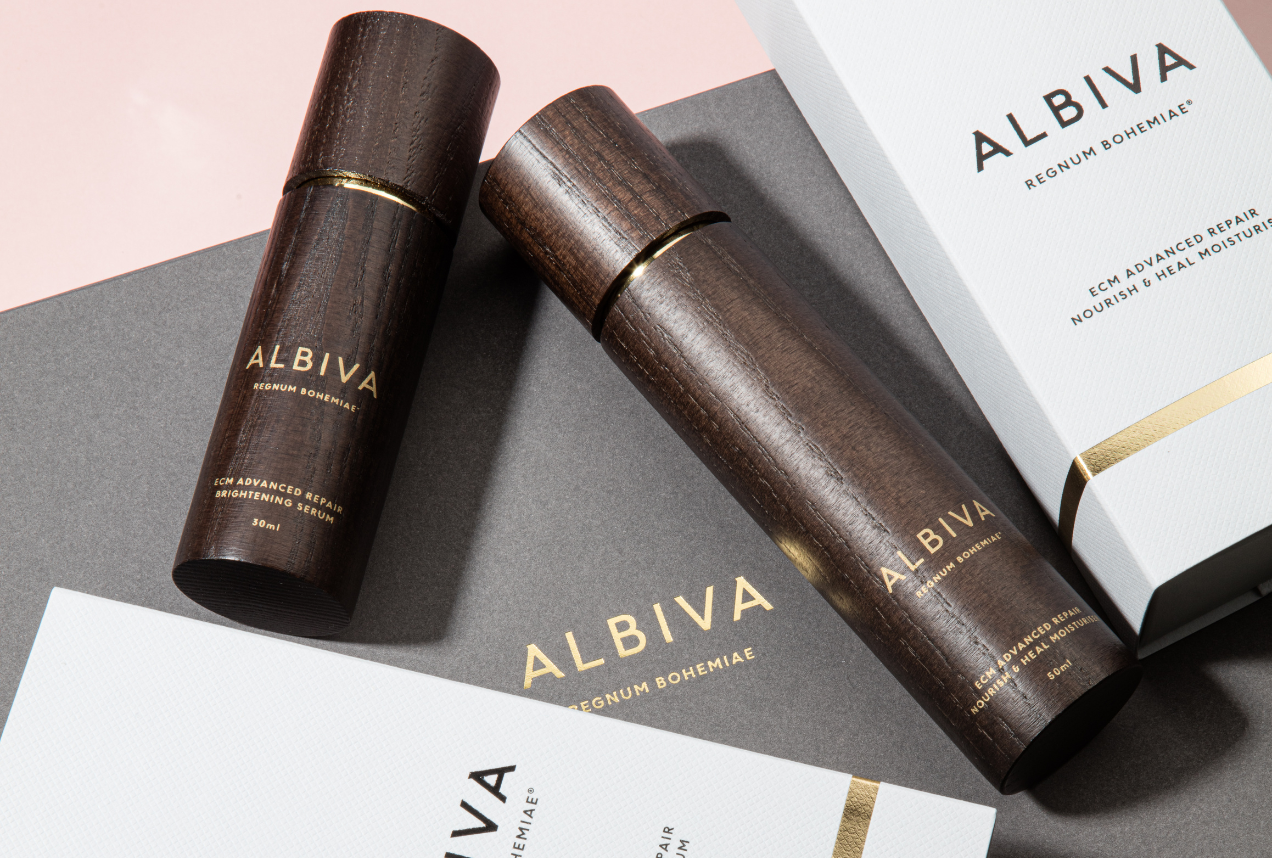 BUTTERFLY MARK TESTIMONIAL
Supporting our "Luxury with a Conscience" ethos, achieving our Butterfly Mark certification for the second time is a proud moment. Based on providing evidence, Positive Luxury's Connected Butterfly Mark enables us to demonstrate our transparency with confidence, offer honest differentiation and build trust with our stakeholders and customers.
IVANA IESINI
FOUNDER
Case study
SUSTAINABLE SOURCING
ENVIRONMENT
ALBIVA believes that embedding sustainability within all their processes will allow them to move into a leadership position within the beauty industry. By having developed a robust sustainable procurement strategy, ALBIVA is able to ensure that procurement is recognised as being vital to the delivery of their corporate objectives. This procurement strategy is outcome-focused with well-defined deliverables that cover environmental, social and economic issues such as, reducing CO2 emissions, promoting equal pay and providing opportunities for SMEs and other diverse suppliers. Engaging with suppliers to ensure that they recognise and understand their role in driving sustainable practices is key to ALBIVAs inclusive strategy. Furthermore, to screen and support its suppliers ALBIVA has developed Ethical Trading Requirements with core principles that suppliers must comply with. This ensures that all products sold by ALBIVA are produced under humane working conditions, with respect to workers and their human rights, while minimising production impact on the environment.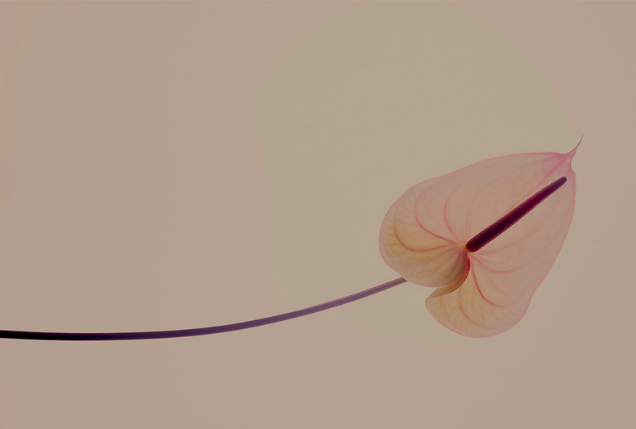 Case study
BIODIVERSITY
ENIVIRONMENT
As a beauty brand that sources natural ingredients, ALBIVA is highly aware of the importance of protecting biodiversity in this process. ALBIVA has determined that their operations have an impact on biodiversity and has made efforts to ensure that biodiversity is considered in the sourcing of natural ingredients. ALBIVA's biodiversity statement identifies ingredients that are specifically chosen with protecting biodiversity in mind and ingredients that need to be avoided. For example, due to the risk of sea pollution, ALBIVA's producer of Cylindrotheca Fusiformis Extract (oceanic marine algae) grows the micro algae in a purposely built facility, powered by solar panels, to ensure that the balance of oceans are not disturbed by uncontrolled harvesting. The statement also specifies that ALBIVA does not source or include any ingredients that are on the verge of extinction such as chamomile. In addition, ALBIVA has included biodiversity in its sustainable procurement strategy and aims to only work with suppliers that employ the latest biotechnology to prevent over-harvesting and exploitation of wild species.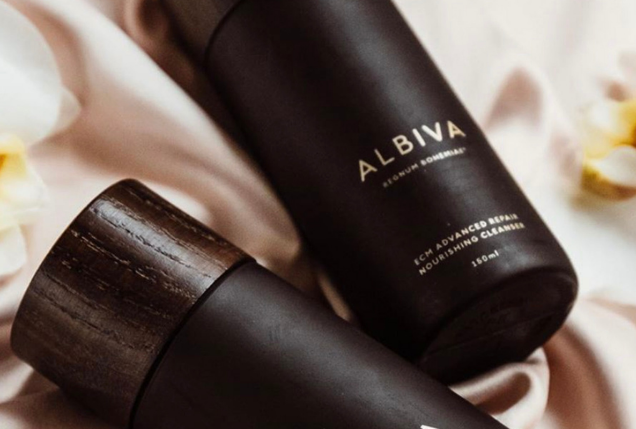 Case study
DE&I, ETHICS AND HUMAN RIGHTS
SOCIAL
ALBIVA has made remarkable efforts to develop a robust DE&I and CSR policies to ensure its company operations promote and support diversity, equality and inclusion. These policies are cascaded down to ALBIVA's supply chain by requiring suppliers to sign a Code of Conduct indicating their commitment to respecting human rights, ensuring safe working conditions and eliminating unlawful discrimination. Furthermore, ALBIVA conducts formalised supplier ethical audits which include requirements in worker health and safety, human rights and labour practices, regulatory compliance, community involvement and consumer safety.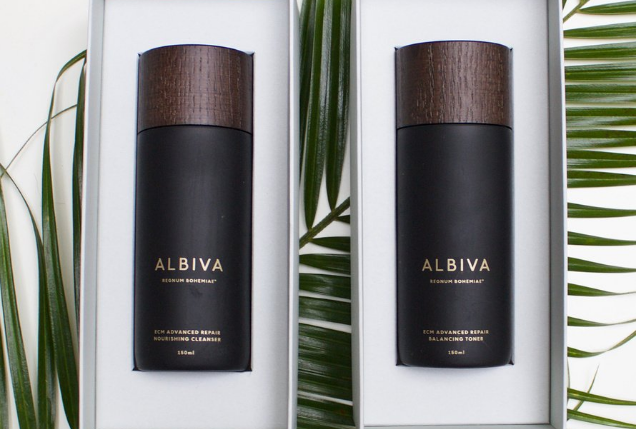 Case study
SDG ALIGNMENT
GOVERNANCE
During its re-certification journey, ALBIVA has been working on identifying and analysing specific Sustainable Development Goals (SDGs) and the underlying targets that are most relevant to its business. As of now, ALBIVA has developed a formalised SDG analysis focusing on seven different SDGs, a few examples are as follows: For SDG 12, Responsible Consumption and Production, in addition to ALBIVA's general Environmental Policy, the brand has recently switched to glass refillable packaging reducing waste generation through recycling and re-use. For SDG 15, Life on Land, ALBIVA is a member of 1% For the Planet, contractually pledging 1% of Gross Profit to environmental causes, particularly the conservation, restoration and sustainable use of terrestrial and inland freshwater ecosystems. ALBIVAs ECM Advanced Repair collection is formulated with COSMOS certified organic raspberry water instead of aqua, contributing to the bran's huge reduction of their water footprint.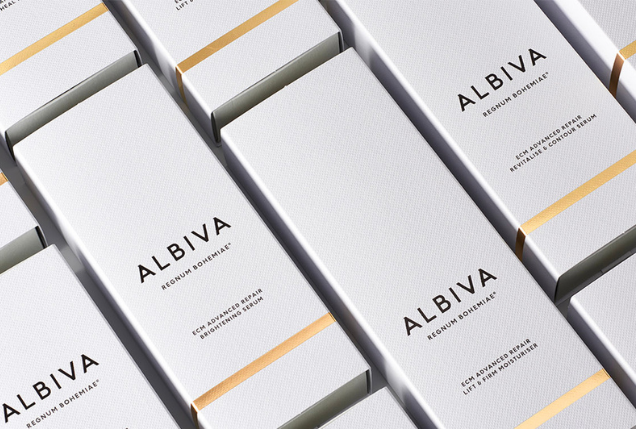 WHERE NEXT?
For ALBIVA, being sustainable is a continuous process of improvement. The company will continue to look for smarter design and more sustainable material choices, and are looking to further reduce their water footprint through developing anhydrous formulations. ALBIVA also wants to focus on supporting specific environmental projects through our 1% For the Planet membership. It will continue to focus on the roadmap the UN Sustainability Goals to ensure each of its products and processes continue to protect the people and the planet.