< Back
LIVING
AINA KARI
Aina Kari is a high-end, sustainable brand of home decoration that thoughtfully combines the unsurpassed craftsmanship, history and prestige of Italian Murano glass and unique Palissandro Marble in one-of-a-kind design objects. Merging creative talent from around the world and with a hyper-local production process, Aina Kari is an innovative brand that stands out as a trailblazer in the luxury home décor market. The new collection Haute Décor , Aina Kari created statement pieces from Crevola query in the heart of Ossola Valley to Murano island to highlight the excellence to Italian artisans, where the silent monumentality of marbles brightly embrace the fragility and elegance of Murano glass artefacts. For Decorative Scented Candles Aina Kari combines the quality of a candle, made with special eco-sustainable waxes for a niche environmentally-friendly consumer, with the peculiar design of values, history, and artistic prestige fusing in the fine mastery of Murano glass or uniqueness of Palissanadro Marble. Meticulousness is the strength that allowed us to bring to light a unique product in the world of the art design, enhancing and celebrating the places where we live.
SUSTAINABILITY PURPOSE
The brand was born between Milan and Venice, the axis of the Italian design, striking the right balance between art as a source of inspiration, and ethics to give the future a real future. Aina Kari has been designed to tell a story; one that celebrates both tradition and contemporaneity in art, design and craftsmanship, while making zero compromises on the sustainability of its ingredients and its production processes.

Made from a blend of premium natural materials sourced from the finest suppliers, the wax developed by Aina Kari is 100% sustainable as well as free from parabens and phthalates. The premium wax blend is prepared and hand-poured in Milan into Murano glass and marble vessels specifically designed for the purpose, while the paper-sourcing and packaging is all made very close to Venice, in Treviso.

Aina Kari uses only high-quality ecological packaging materials that are recyclable, biodegradable and FSC™ certified. Made from a combination of Algapaper (made from Venetian Algae) and Shiro Echo paper from renowned paper company Favini, the packaging boxes have been designed to be treasured as precious caskets and feature whimsical illustrations by Paolo Gallina. Furthermore, Aina Kari uses cushionpaper for all its shipping and deliveries, successfully reducing CO2 emissions, lessening problems related to disposal and reducing the amount of paper needed to make a sheet of corrugated cardboard by up to 70%.
Headquarters
Treviso, Italy
Categories
Design Home Fragrance
A WORD FROM THE FOUNDER
Our Manifesto – Beauty without guilt: I believe in doing things the right way. I believe in creating a cohesive, meaningful home fragrance brand that unites beauty and good. I believe in nourishing our desire to have and collect uniquely beautiful objects. I believe our works of fragrances, artefacts, designs and visuals should be created with a deep sense of responsibility towards community and environment. I believe collaboration is paramount to our success. I believe that people love mesmerising fragrances, the Italian heritage and its craftsmanship, and our planet. AK is dedicated to them.
MARINA CIGHIR
FOUNDER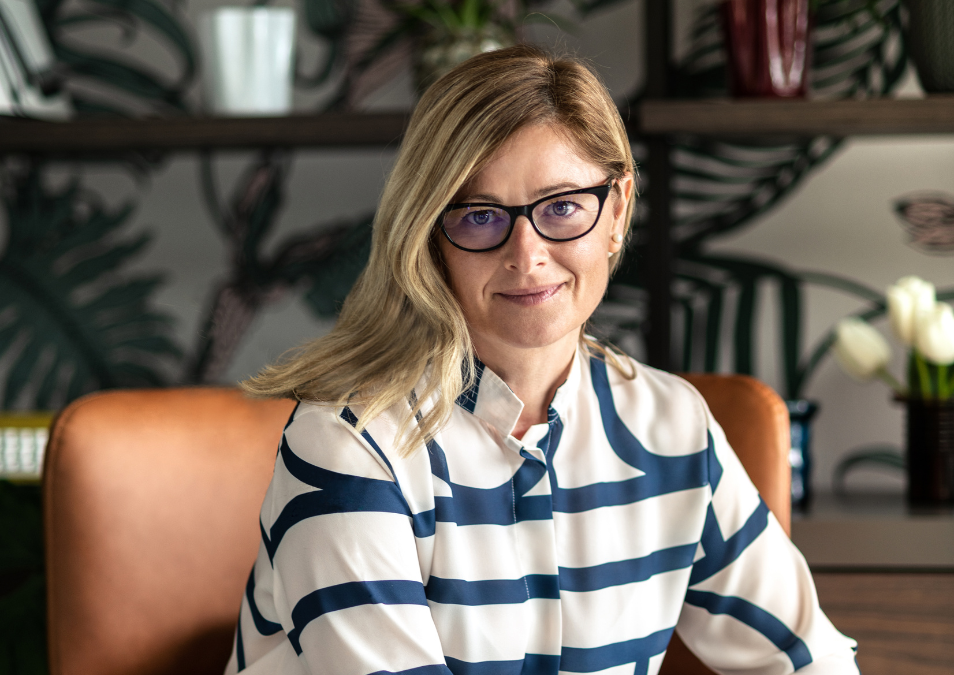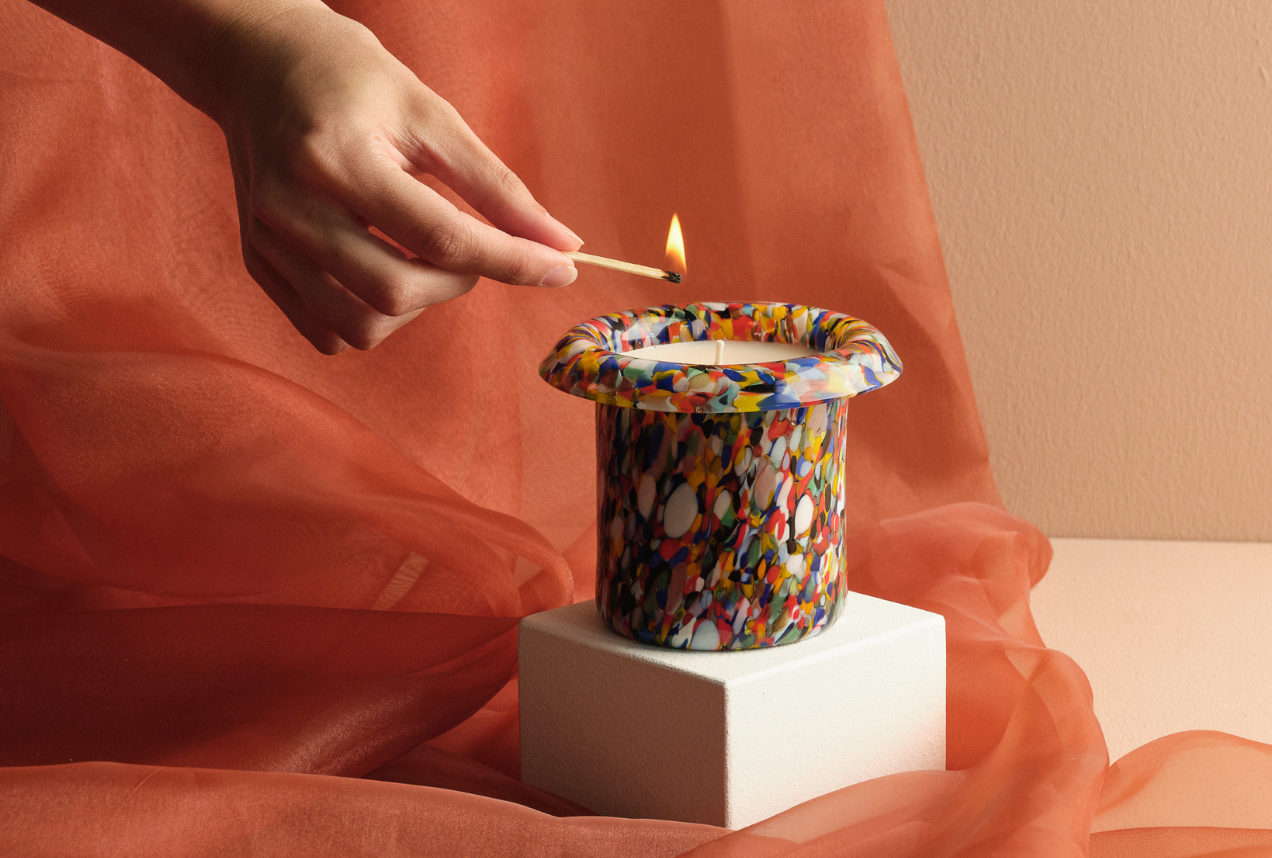 BUTTERFLY MARK TESTIMONIAL
In a society where we are under pressure of the overcommunication, it's not easy for consumers to tell what's sustainable and what's mere greenwashing. With many brands loosely regulated, it can be almost impossible to really know. Therefore, being recognized with butterfly mark by positive luxury is a trustful way to raise the credibility to consumers and our partners.
MARINA CIGHIR
FOUNDER
Case study
EFFICIENT PACKAGING DESIGN
Each of Aina Kari's candles are boxed in high quality, 100% recycled and carbon neutral paper from Shiro Echo Favini. The paper is FSC™ certified and alters negative perceptions of 100% recycled paper with its desirable high quality. Aina Kari's packaging is plastic free and they continue to explore ways to further minimise how they produce their luxury packaging without the negative environmental costs.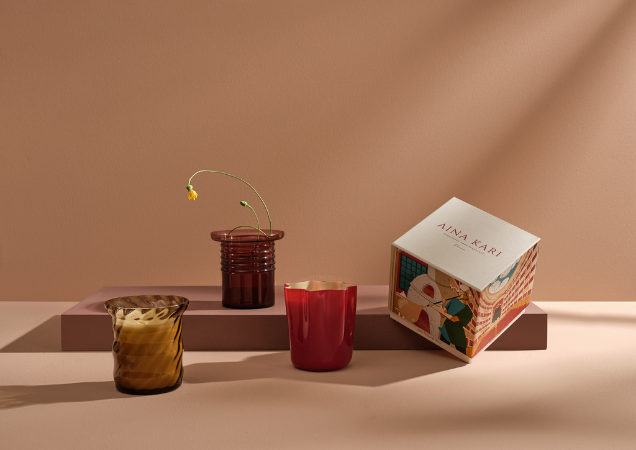 Case study
CIRCULAR ECONOMY
"In Stone We Trust". Aina Kari's Palissandro marble candles ensure unwanted and discarded stones that are deemed unfit for the market have a new life. Sourcing in the Ossola Valley, from the Crevola quarry, Aina Kari's products are proudly made in Italy, with one company's waste, becoming another's statement product. Choosing to work with recovered blocks is a more labour-intensive task but is focused on creation from what we have in the world rather than increasing extraction rates, to create a unique and luxurious product.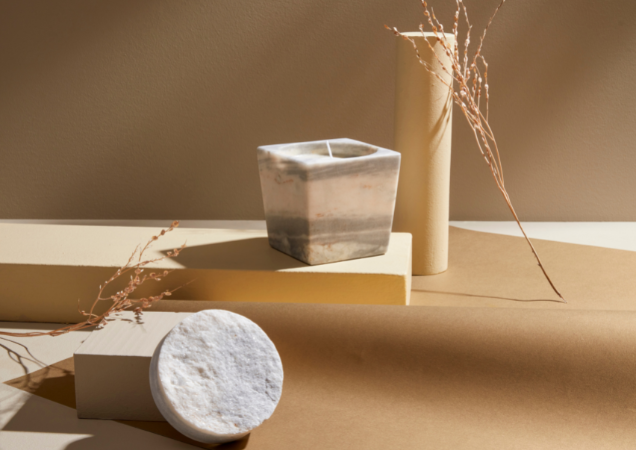 Case study
SUSTAINABLE SUPPLIERS
Inspired to create something sustainable, ethical and uncompromising, Aina Kari has launched a brand that is all about creation with purpose. Aina Kari has chosen suppliers from the outset that share the brands ethos by ensuring they can track back to their sources. The East Africa Wax Co provides the Beeswax from Kenya & Tanzania, with The British Wax company refining the product into 100% naturally source wax blends which are paraben free. The fragrances are produced in the perfume region, Grasse, in the south of France and IFRA certified.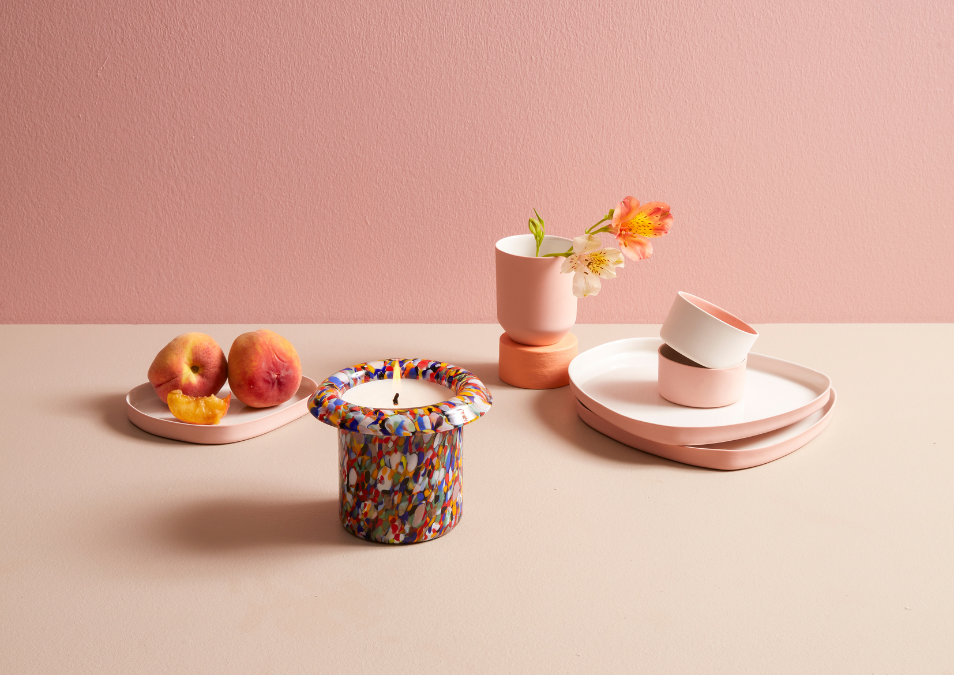 Case study
COMMUNITY INVOLVEMENT
Made in Italy is the by-line of Aina Kari and their mission is to give a voice to incredible Italian Artisanal Craftsmanship. This is aligned across every element of their business and, since starting their journey with Positive Luxury, Aina Kari have become a member of 'Save Venice', the leading American non-profit organisation dedicated to preserving the artistic heritage of Venice, Italy.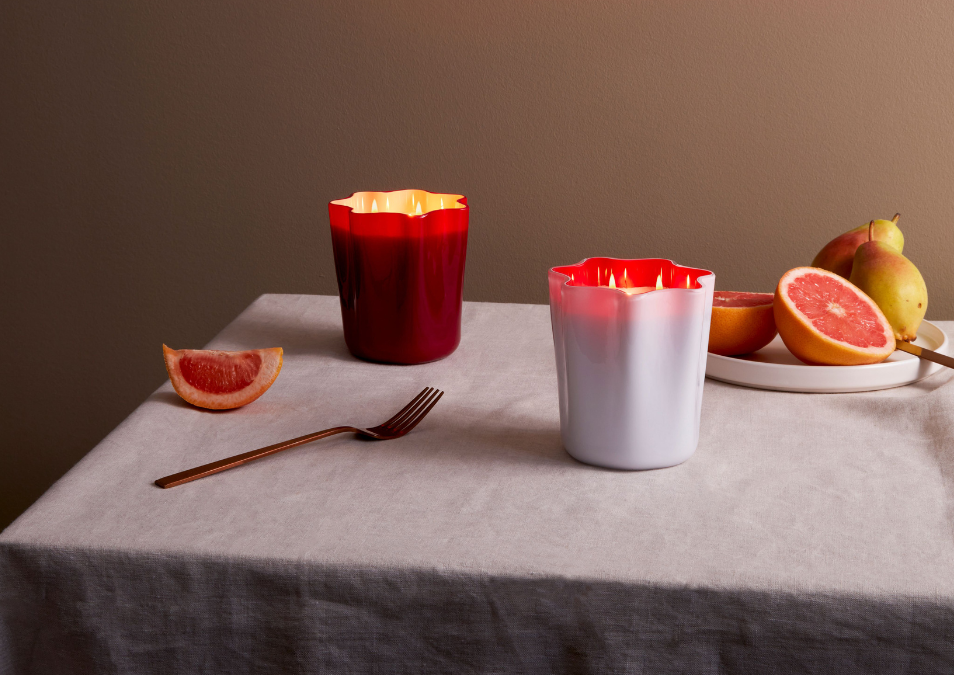 WHERE NEXT?
Aina Kari are increasingly focused on expanding the company's sustainability commitments and exploring new opportunities for green innovations and business practices.