< Back
BEAUTY & FRAGRANCE
VALEUR ABSOLUE
Bénédicte Foucart, founder of Valeur Absolue, identified the need for a different approach to perfumery: healthier, anchored in sustainable values, born of a differentiated and meaningful creativity. Luxury perfumes infused with precious stones are made in Grasse by a company that fulfills its social and environmental promises, for scents that are responsible too.
SUSTAINABILITY ETHOS
Drawing on ancestral knowledge and partnering with aromachologists, litho therapists, neuroscientists and exceptional perfumers, Bénédicte created the collection of Valeur Absolue elixirs of Wellbeing. With natural, active ingredients their formulas contain no phtalates, colouring agents, CMR (carcinogenic-mutagenic-reprotoxic), PCM or UV filter with some perfume materials selected because they are biodegradable or provide a better protection to human, planet or animal health. While they trace their raw materials, Valeur Absolue have also put in place a charter of shared values between them and their suppliers, encouraging local and sustainable supply. None of their perfumes are tested on animals, they are vegan and are certified cruelty-free for scents that protect nature – as well as being divined from it. Their formulas are developed by the greatest French perfumers using essential oils and plants extracts with powerful olfactory properties, such as Bergamot from Calabria, the absolute Rose of May, Jasmine or Tonka bean, Australian Sandalwood oil, Vetiver or Patchouli.

Headquarters
Pragins, Switzerland
A WORD FROM THE FOUNDER
Carefully selected natural ingredients, known for their positive virtues on human psychology, make Valeur Absolue the ultimate combination of fine perfumery and well-being.
BÉNÉDICTE FOUCART
FOUNDER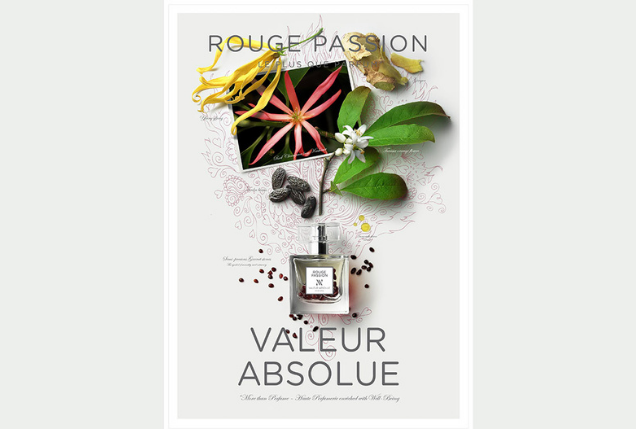 Case study
UPCYCLED PACKAGING
Each perfume in their new Organic Cosmo Ecocert line are housed in refillable bottles, that can be upcycled when the scent has finished; this is something they systematically look at when creating each new run of fragrances.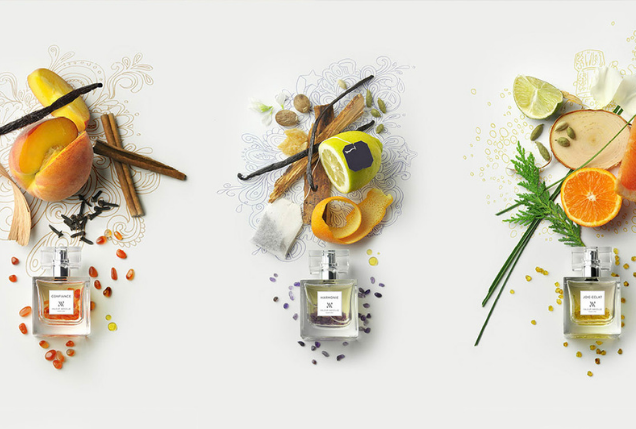 Case study
SOCIAL IMPACT
While the end product is responsible, the brand's approach to social sustainability is too. In 2019, they are supporting E.L.I (Eurasia Learning Institute created by former Program Director of the Gross National Happiness Centre in Bhutan, that promotes Happiness within schools and corporations). Moreover, they are consistent supporters of the UNICEF's programme for girl's education. Within their own company, they've created a foundation called "Be The Absolute You", further promoting these notions of self-realisation and happiness.