< Back
PREMIUM DRINKS
THE GLENTURRET
Situated in the beautiful Perthshire countryside, The Glenturret, Scotland's Oldest Working Distillery, is home to the most exclusive single malt Scotch whisky in the world. Originally known as the Thurot Distillery, owned by Sir Patrick Murray of Ochtertyre, the first record of The Glenturret is recorded in the rental documentation from the Barony of Ochtertyre in 1763. The Glenturret's continued dedication to traditional handcrafted whisky making and slow batch production influence and underpin the unique character of its new make spirit, a spirit shaped by hand and heart.
SUSTAINABILITY ETHOS
Running a small distillery production can make it more challenging to operate as efficiently as a larger operation however, we are continuously looking at ways to be more environmentally friendly. We comply 100% to all our SEPA consents. We are fully signed up to the Climate Control Levy (CCL) and we are committed to reducing our carbon footprint. We replaced our main production boiler, upgrading it to a more efficient model using natural gas which is serviced regularly to ensure it is running at it is optimum. Significant changes have been made to our production process to ensure that we are using less water and less energy by replacing our Mash Tun, and introducing new preheating, and heating systems in our distillation. Our team continue to recycle a wide spectrum of waste from draff, pot ale and casks through to paper, cardboard, glass, plastics, pallets, and ink cartridges. Only a very small amount is removed from the distillery for land fill. As members of the Scotch Whisky Association, we benefit from understanding best practice in the industry. Further investment is planned for environmental projects which includes changing our company vehicles to electric and adding electric charging points in our carpark. As custodians of The Glenturret it is our responsibility and duty to move the distillery towards a more sustainable, environmentally friendly future. With this in mind, we have tasked a net zero project team to focus on reducing our environmental footprint in the years ahead as a priority for our business.

Categories
Premium Drinks
A WORD FROM THE MANAGING DIRECTOR
At The Glenturret, our commitment to reducing our impact on the environment is one that is shared across our team. With the full support of our owners and the fantastic community around us, we have made significant progress on our net zero journey. Partnering with Positive Luxury is an exciting new step for the future sustainability of the distillery, and we continue to be inspired by the progressive work of other certified premium brands.
JOHN LAURIE
MANAGING DIRECTOR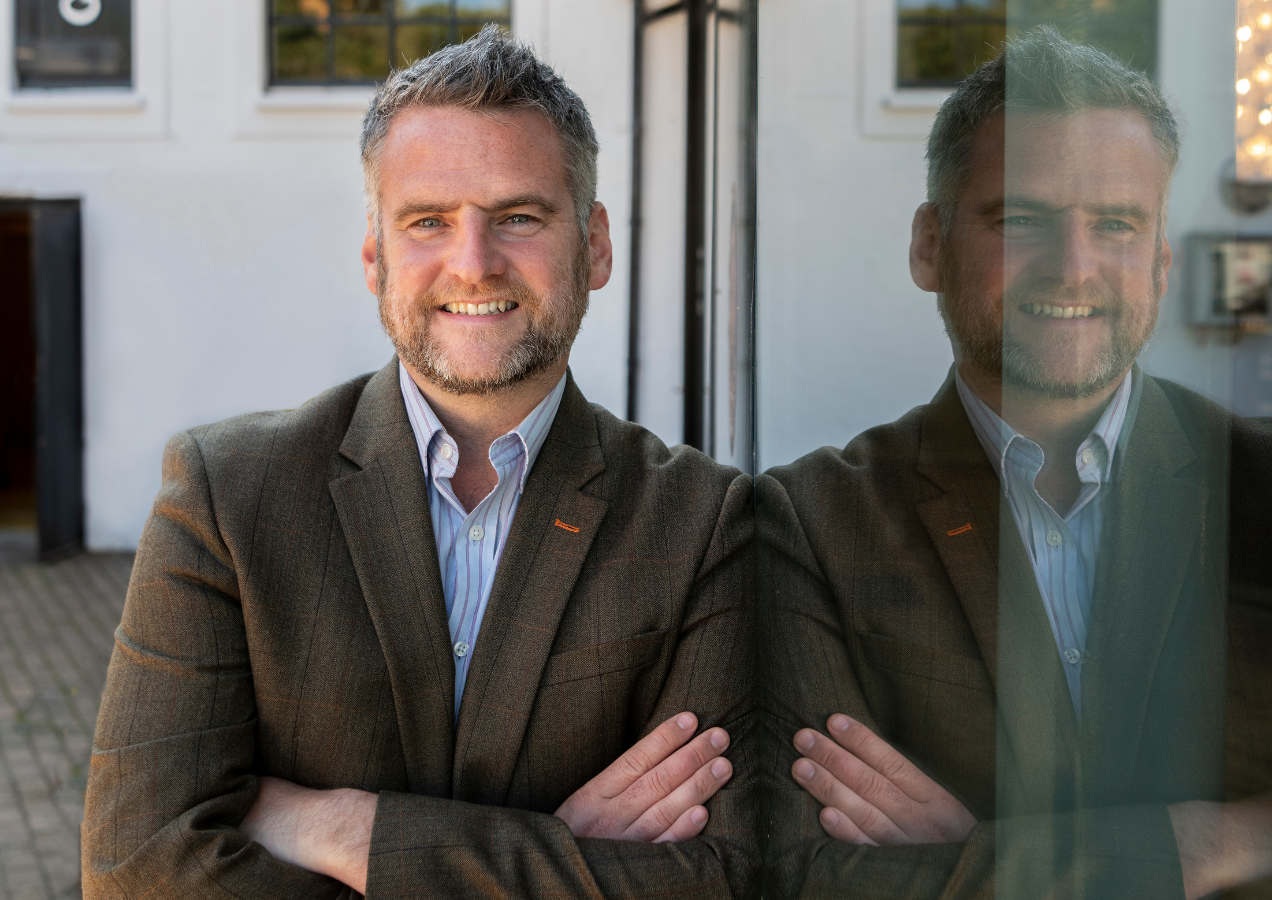 BUTTERFLY MARK TESTIMONIAL
We identified the requirement for a reliable ESG framework that would provide us with the tools we needed to take the next steps toward a more sustainable future. We were impressed with the Positive Luxury certification process. We felt confident that their approach, guidance, and tools would successfully identify key areas of our business that required improvement and allow us to achieve our ambitious sustainable goals for the future.