< Back
BEAUTY & FRAGRANCE
ONE OCEAN BEAUTY
Using pioneering bio-technology, One Ocean Beauty represents the future of clean beauty: modern, responsible and zero-waste. Not just another line of skin care, it leaves not only a neutral but a positive impact on the planet inspired by a book denoting the neurological effects of being near the ocean. Mineral-rich, this Vogue-approved range works harder than just another product in your cabinet.
SUSTAINABILITY ETHOS
At One Ocean Beauty we put sustainability at the heart of our decisions on how we manage our company, design our products and the partners we work with. We look at the ingredients we use and their impact, pioneering the use of Biotechnology to sustainably produce marine actives that are good for your skin and the planet. Our portfolio was intentionally designed to be multitasking and multi-benefit to promote conscious consumerism. As a brand we wanted to have a net positive impact from the outset that is why we support organisations like Oceana to drive awareness and support their ocean conservation efforts.

Headquarters
United Kingdom
Categories
Beauty and Wellness
A WORD FROM THE CEO
Sustainability is no longer a choice but a necessity.
MARCELLA CACCI
CEO AND FOUNDER OF ONE OCEAN BEAUTY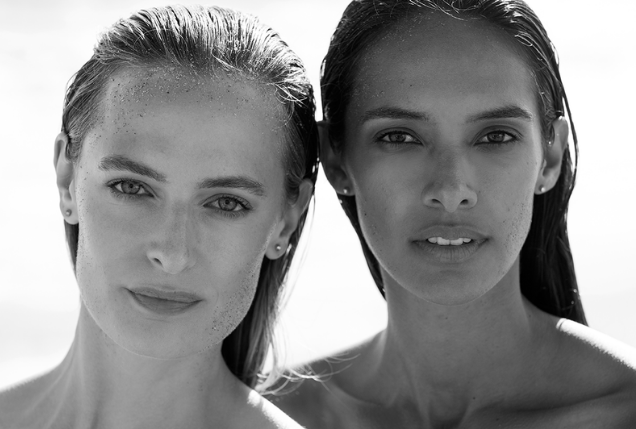 Case study
RECYCLABLE PRODUCTS AND PACKAGING
Their inner and outer packaging is recyclable and their shipping boxes are crafted from sustainable forestry. Other lifestyle products are from 100% Organic GOTS cotton, with water-based inks and dyes, and shipped in biodegradable bags.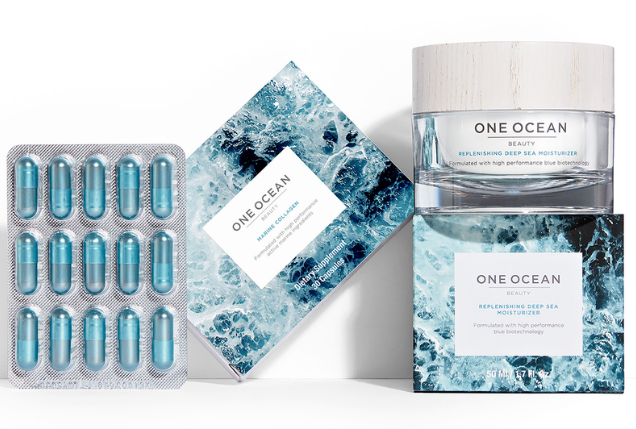 Case study
PROTECTING THE OCEAN
One Ocean Beauty truly does put the ocean at its heart: working towards one of the UN Sustainable Development Goals 'Life Below Water'. They have partnered with and contribute to Oceana, the largest science-based group in the world who work to protect and restore our oceans. As part of One Ocean Beauty's bottom line, they have committed to a $250k contribution, alongside working with Marine Biologist Wallace J. Nichols in support of his efforts to communicate our ocean's plight.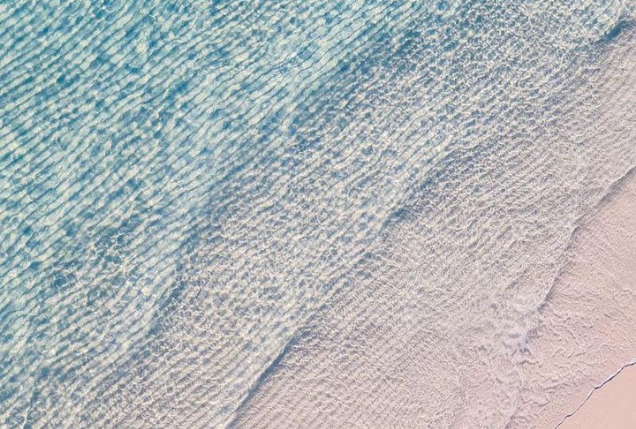 WHERE NEXT?
Sustainability is a never-ending journey with incremental improvements that we make as new knowledge becomes available. One big area we are focussing on for the future is Regeneration. We have partnered with SeaTrees to support their efforts to reforest our oceans. Through this partnership, One Ocean Beauty will restore 3000 feet of kelp forest in California, sequestering a total of 3 tonnes of CO2. We are also looking at the full lifetime of all our packaging materials and refill solutions to refill in a bid to reuse materials where possible.