< Back
FASHION & ACCESSORIES
OKAPI
Okapi's ethos is rooted in the African philosophy of UBUNTU, which means "I am because we are." In keeping with that ethos, all of what Okapi does is about farm to table, and uplifting the community.
SUSTAINABILITY ETHOS
Okapi's ethos was developed through time and with intentional participation. Okapi set the way for African business by emphasising community, the environment, and women's development, all with the goal of long-term sustainability. Our model to use available resources, offers new life to materials that would otherwise be discarded, while also helping to build rural communities in South Africa. Working toward the objective of alternative materials and broadening your horizon as an organisation is vital. The Okapi method was founded on the concept of alternate materials, through its recent ranges of lifestyle products, which are strongly based in an international luxury concept.

Headquarters
Cape Town, South Africa
A WORD FROM THE FOUNDER
I started Okapi with a view in mind to help with sustainable development and job creation in South Africa and I am confident in saying I have achieved, even if on a small scale at the moment, both of these things. I grew up spending a lot of time in nature and my family are big conservationists so I approached the idea of using 'exotic' skins with this in mind. Being a brand, aware of our partners and supplier's ethos and value systems. We are because they are. Ubuntu.
HANNELI RUPERT
FOUNDER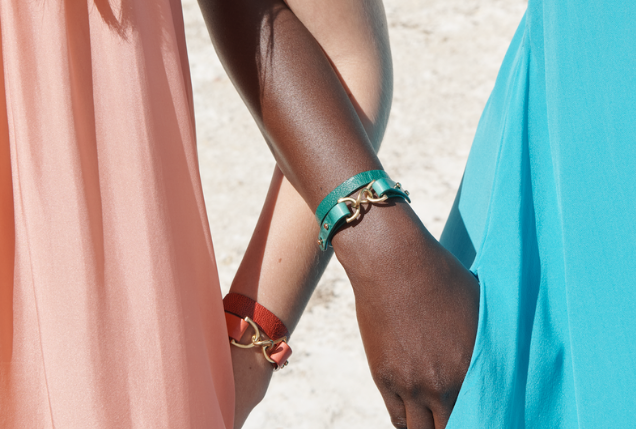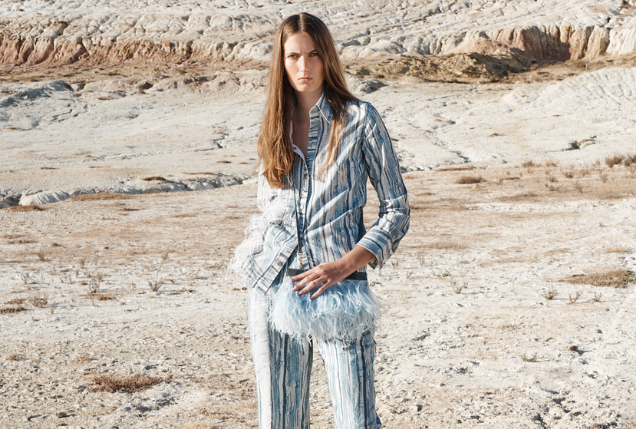 BUTTERFLY MARK TESTIMONIAL
As members of the Positive Luxury platform, we have gained a greater awareness of the industry and the environment. Getting a sense of the worldwide reach of luxury. Process, accountability, and knowledge improvements are continuing to spread throughout our organisation.
HANNELI RUPERT
FOUNDER
Case study
COMMUNITY INVESTMENT
The heritage craftsmanship Okapi strives to promote involves original Ostrich farming families and fourth-generation leather craftsmen. They work closely with weaving and beading communities, as well, and their ZenZulu wire horns are the result of a collaboration between Okapi and ZenZulu, which is a fair-trade project based in KwazuluNatal. Their beaded tassels are part of another collaboration with MonkeyBiz, an organisation that creates stable jobs for artisans through reviving traditional beadwork. All of these relationships not only allow Okapi to create beautiful bags, wallets and backgammon boards, but they allow them to be completely transparent with 100 percent traceable materials. Their work contributes to the development of local rural communities, both through grassroots groups and collaboration, and small-scale initiatives focussed on farming and development.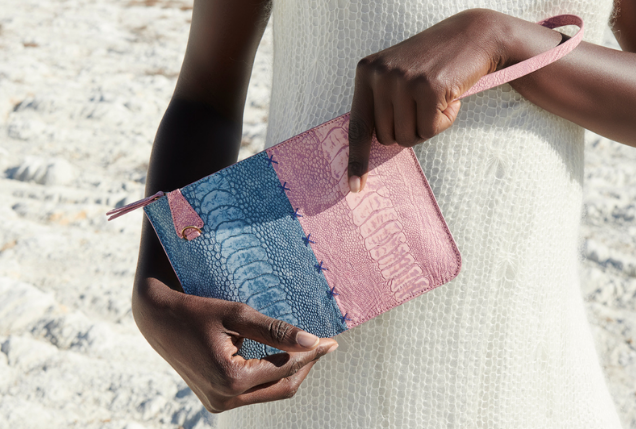 WHERE NEXT?
To create a line of alternative-materials-based lifestyle items. The Rattan is an excellent place to have begun. Creating African luxury with a smaller environmental impact.